When the world seemingly turned upside down over a year ago, we learned to adapt to our new normal. And while it wasn't without its challenges, we were able to adjust to the way things were, especially when it came to staying inside. Whether it was in big or small ways, the way we use our homes has changed and because of that so have the top design features. Let's take a look!
An Outdoor Oasis
The outdoors is a great place, especially when staring at the same four walls gets to be a little too much. After being stuck inside this past year, for many of us, our backyards have become our oasis. From spending time with your family to soaking up the fresh air, our backyards are there.
Due to the state of our world, over the past year, your backyard has seen it all. From patio dinners by the grill and virtual meeting outdoors. While we have been forced to spend more time at home than we might like, some of us choose to spend it in our backyards.
This is why the entrance and exit to your outdoor oasis is important. But you already know this. We've previously talked about sliding glass patio doors and the amazing benefits they bring to high traffic areas. You can read more about our solutions for covering doors here.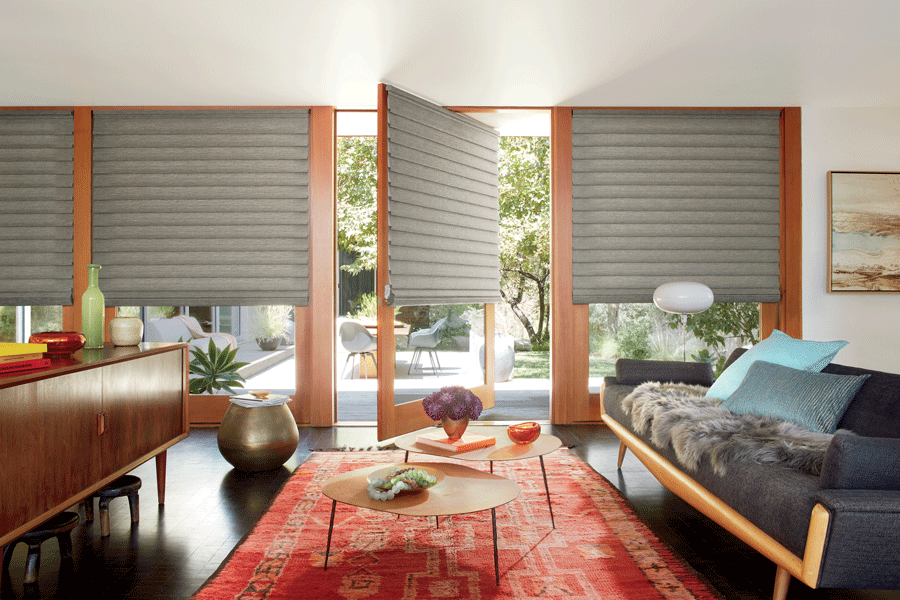 Solutions for Any Time of the Day
Over the past year, we've spent more and more time in our homes than we might have had planned. And as we spent day and night indoors, we might have noticed some challenges we previously missed.
If you felt like you spent more time focusing on storage and organization this past year than ever before, you're not alone. While before we might have been able to leave a mess might have been out of sight out of mind, we no longer had that luxury. Instead, we had to see it all day long. Because of this, many started utilizing closet organization and storage solutions.
Enhance Productivity
With the need to go virtual, we've spent more and more time at home and on our computers. While working throughout the day you might have noticed the way light control changes as the position of the sun does too. In the morning you might be completely comfortable in your space, but by noon you might have issues like glare and overheating due to the sun's UV rays. No need to worry though! We came up with some window treatment solutions for home offices.  
Create the Perfect Sleep Environment
When you lay your head down to rest at the end of a long day,  you want to make sure your sleeping environment is ready to lull you to sleep. Issues like light pollution could disrupt your sleep and result in a restless night. This is why we have some tips for finding the perfect window treatments for your bedroom.
Utilize Your Rooms
If you're dining room table was used as a place to do homework, work, or family dinners, then you understand how to utilize one space for several purposes. And while transforming any space into a multi-use room can take seconds, because of this change in lifestyle home improvement projects increased.
One important step of home improvements is window treatments. They can easily transform any space into your dream room.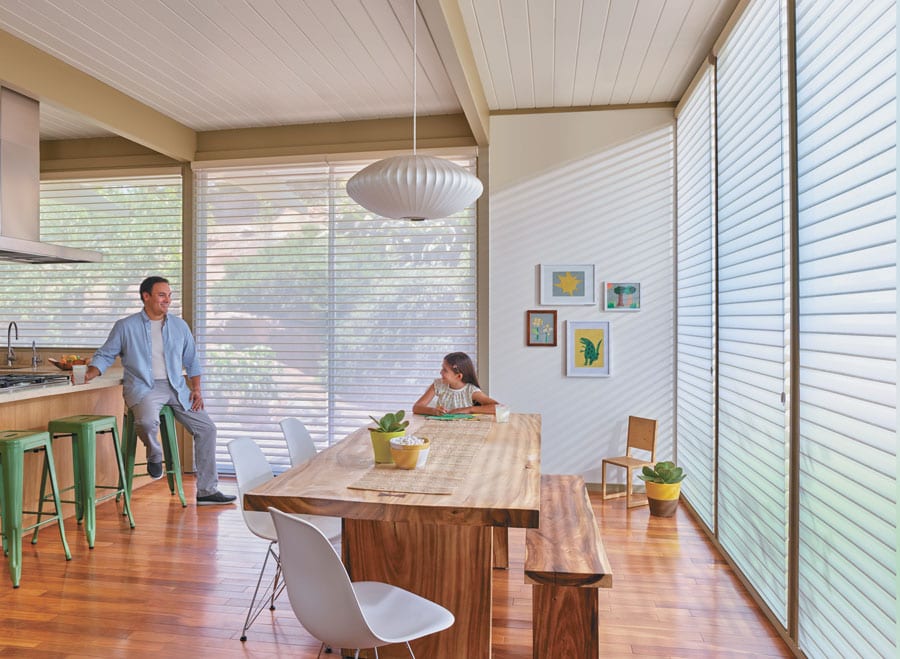 We're Here to Help!
The past year hasn't been easy. And we understand that. This is why we want to make sure your experience implementing your favorite top design features into your home as easy as possible. Our team here at Creative Blind is here to help you through every step of the process. Contact us today and set up a free design consultation today.