Working from home requires time management, motivation, and patience. There's a chance you're like many of us, who have recently found this to be true. If you're trying to make the best of your home office, we can help. Comfort and solutions can all revolve around windows. Wherever your office is set up, the location of your windows will affect productivity. Because of this, we've set up some pointers on how to deal with light.
Blocking & Filtering Light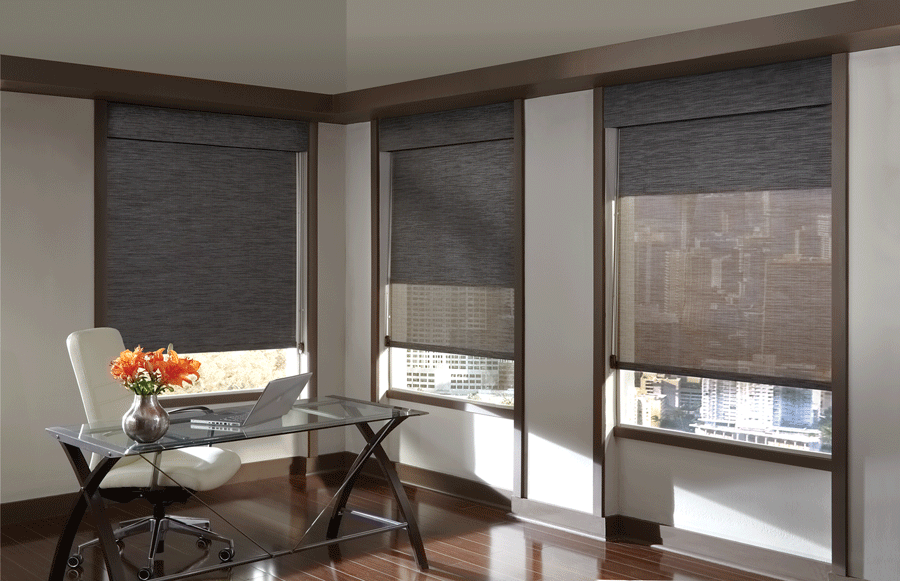 If your home office receives different amounts of light throughout the day, you need options that can change with it. Dual shades can deliver different solutions based on their many functional features. To receive a full view the shades can be completely opened. For the option to filter most of the light while reducing glare, there is screen view-through. Completely block out direct sun–or for privacy–the secondary black-out shade can be brought down to enhance your work environment.
Streaming DayLight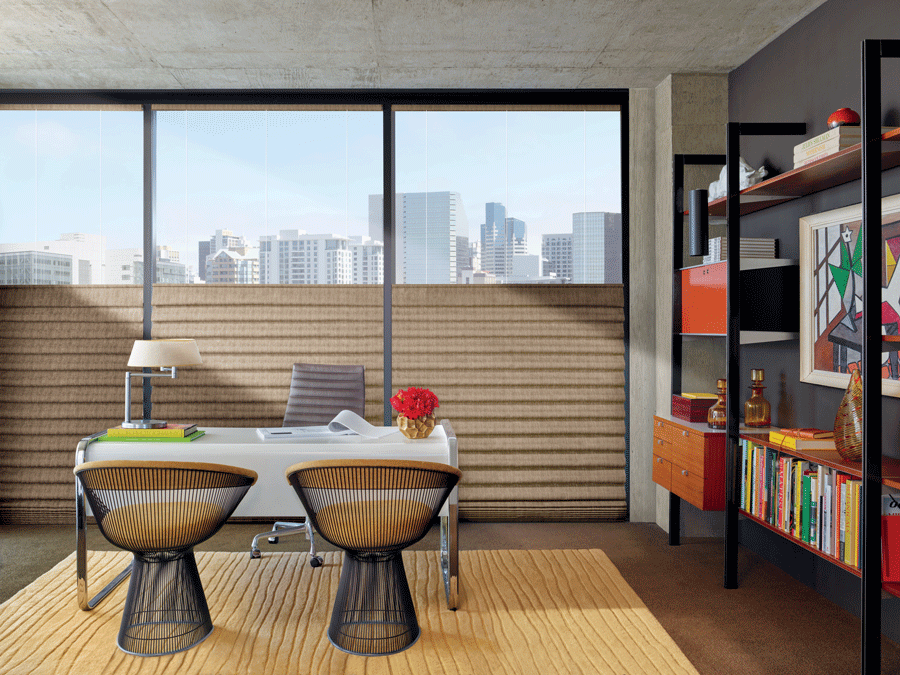 It's important to keep up your productivity while working in your home office. Letting light into the space to enhance your mood will definitely help! It's also important to keep outside distractions at bay, including too much sun. Top down bottom up shades are the ideal solution to lighten up a space, as the natural enters across the ceiling, yet block much of the window.
Things Are Heating Up
South-facing windows are the first to remain hot all day because of the constant light they receive. Other windows can impact the temperature of your room, too. The warmer you get, the more sluggish and sleepy you may feel. Energy efficient shades are a great way to stop that heat from even making an appearance. They're a great investment and make a terrific addition for style and functionality.
Solutions to Last All Day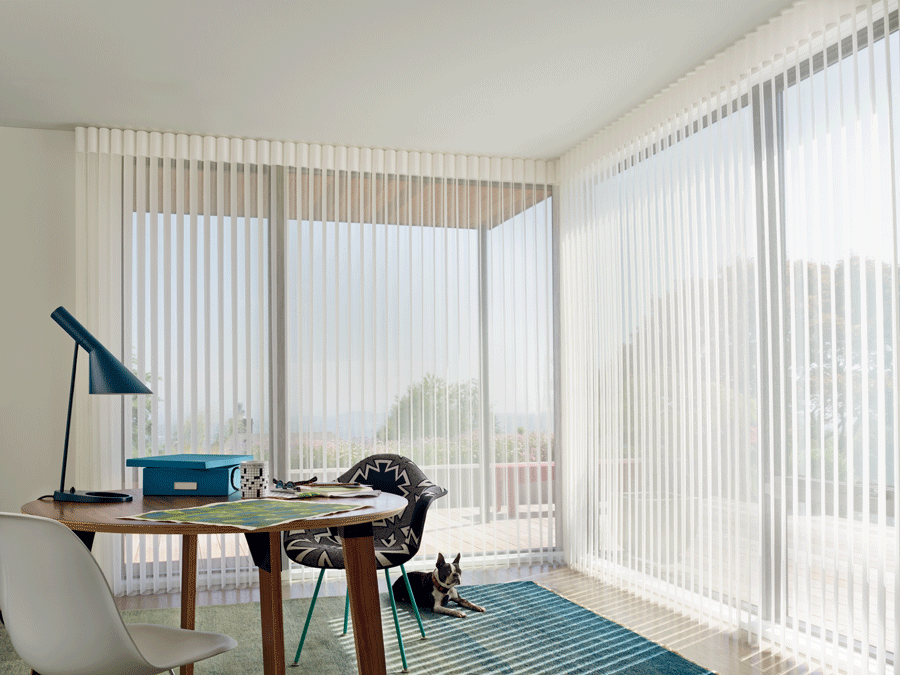 Even if they don't receive direct sunlight, many windows in your home cause constant glare. By covering these windows completely, you might make your home look and feel darker than it necessary. Sheer fabrics turn the harsh light into a glow. They give the atmosphere a soothing, fresh feel while reducing the strain on your eyes.
Making the Best of Your Home Office
Many of us didn't choose to be working from home, but we're all making the best of it. Our team at Creative Blinds wants to help with all your needs! Contact us today for a free design consultation. Whether this is new to you, or you've been doing it for years, it's never too late to make your home office work for you!