Palm Beach™ PolySatin™ Shutters
Designed with long-lasting durability in mind, the Palm Beach collection of Vinyl shutters will withstand everyday wear and tear and offer dynamic functional solutions. Let's explore:
Available in Specialty Shapes
High Quality Materials
Remote Adjustments through Voice & Smart Home Tech
Ability to Withstand High Temps & Humidity
These vinyl shutters are protected with exclusive finishes, from discoloration, peeling, fading, warping and cracking. And, available in a range of popular white paint finishes, your interior shutters will add beauty and sophistication to your home. The latest innovation, of motorized shutters, allows you to experience custom adjustments on your schedule.

Back to products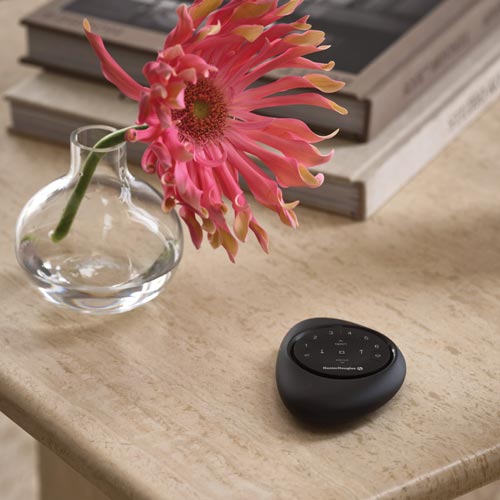 Automation
Remote Control Shutters are an incredible way to adjust your window treatments for energy efficiency, privacy and light control–in an instant. With a simple tap on your remote or phone, you can adjust the louvers open, close, or in between with motorized shutters. When added to your smart home system, you can experience voice control or scheduled adjustments.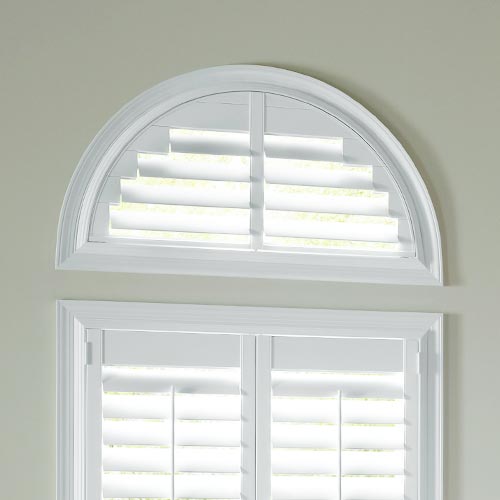 Specialty Shapes
Covering arched or angled windows is definitely a challenge, but one that is necessary when it comes to achieving light control, privacy and energy efficiency. Plantation shutters are a dynamic choice for a customized look. You'll get all of the benefits with the style that looks great on these architecturally detailed windows.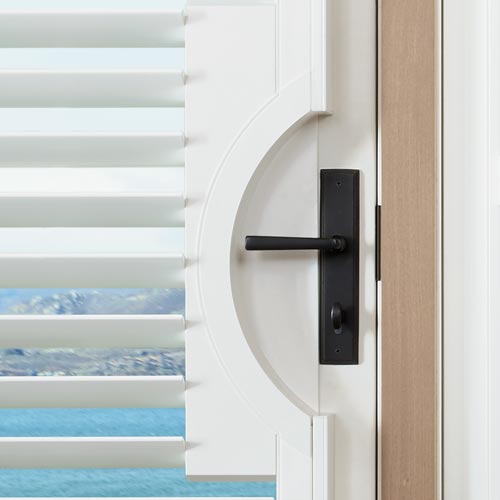 Door Handle Cut Outs
The door handles of your patio doors and french doors are an important consideration when it comes to covering the glass. Coverage is a priority for security and light control, but you'll want a hassle-free option that allows you to open and close the door. Custom door handle cut outs offer shapes that provide room to turn the knob or handle.