Aura Illuminated Shades
~ NEW ~ The newest experience in window treatments is here! Aura Illuminated Shades offer a glowing atmosphere in the home, even if the shades are closed! An innovative design that combines LED strip lighting + a reflective shade, this system allows all the benefits of normal window treatments with the addition of ambient lighting, ranging in temperature, from warm to cool.
Block outside light
Protection from glare & UV rays
Lighting on the inside
Lighting "temperatures"
Shades roll up & out of the way
Block the light, glare and harsh UV rays, while privacy is increased. Aura Illuminated Shades function as room darkening shades when you need it most–ideal for bedrooms, media rooms and other spaces that need serious light blocking. When you want to create atmosphere, drop the reflective shade in place to create the glowing atmosphere. The LED strip lighting & reflective shading combination offers the magical experience of lighting your home at the window treatments. You can adjust the temperature of the lighting–from bright and cool, to soft and warm, matching the mood you'd like to create. Ambient lighting has known benefits for mood, energy, productivity and calm.
Available in Select Window Coverings: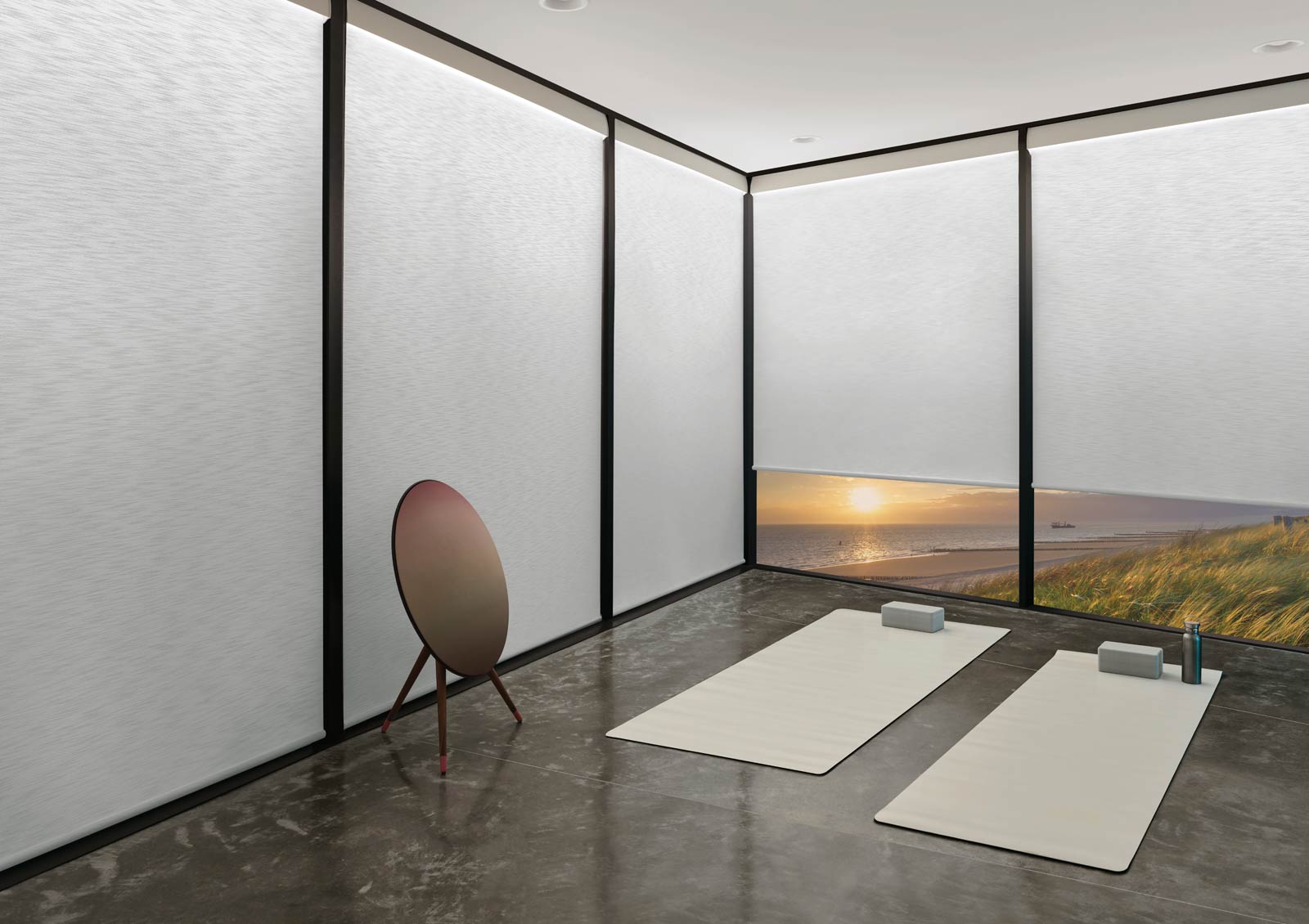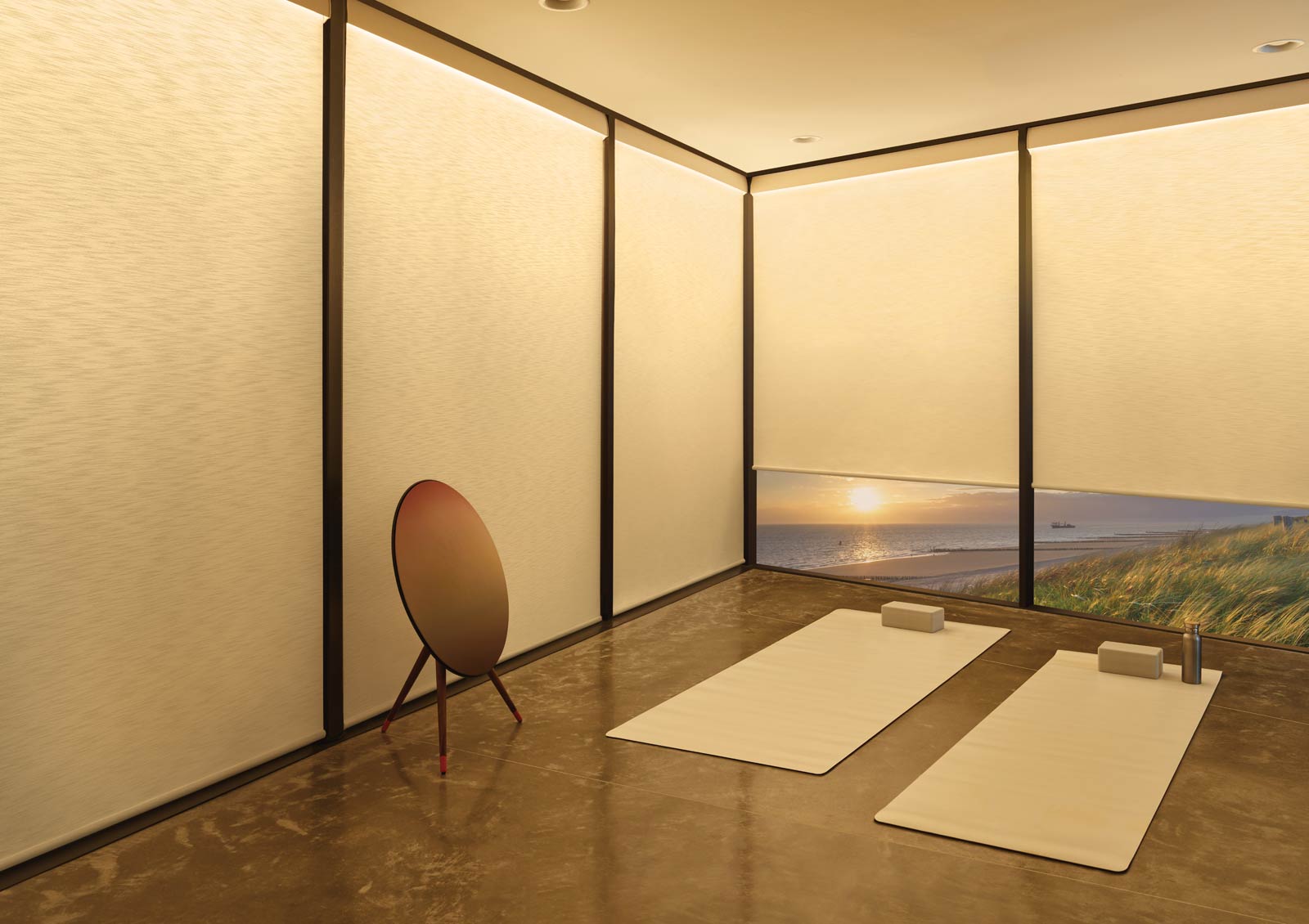 Designer Roller Shades