NewStyle® Hybrid Shutters

Transform the atmosphere and style of your home with plantation shutters. Our NewStyle collection combines real wood and man-made materials for strength and longevity. Exclusive finishes protect your window shutters from everyday wear and tear.
Available with a range of design choices, these interior shutters come with the beauty of wood grain or painted shutters, along with custom shapes to cover doors and specialty windows.
Plantation shutters can add incredible benefits to your home. Discover MORE.

Back to products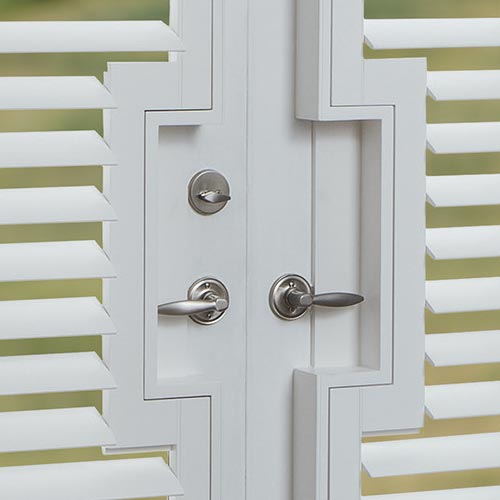 Handle Cut-Outs
The entry doors and french doors of your home look stunning with custom plantation shutters. But, aside from looking amazing, you need your doors to function well. That means, door handle cut-outs can be a very important part of the design. Whether the handle is a lever or a knob, your window treatment specialist will walk you through the recommendations. Available in both curved cut-outs or rectangles, your doors will be unique and work exactly as intended.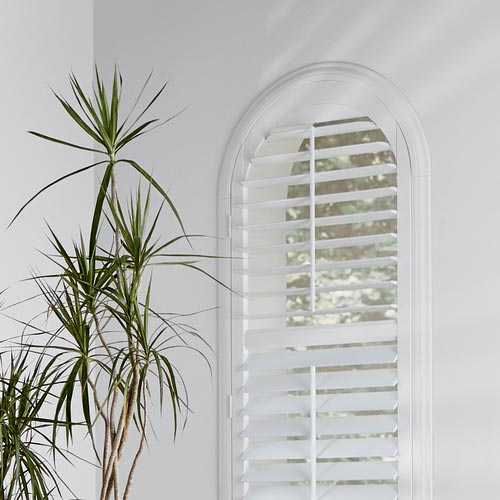 Specialty Shapes
The architectural details of your home make it unique. Your specialty-shaped windows are one of those custom features that bring individual style. Of course, you wouldn't want to cover that up. However, common issues–like lack of privacy, intense light and rising temperatures–remind you why covering windows is important. Custom shaped window treatments allow you to create the ideal atmosphere while showcasing the beauty of your home.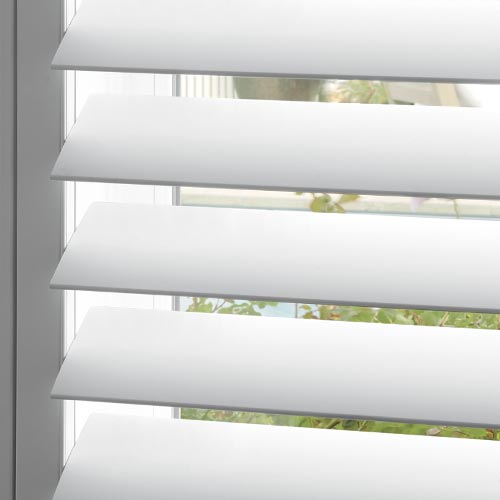 Finishes
Do you love the look of wood grain finishes? Or, would you rather coordinate your home with contemporary paint colors, like whites and grays? No matter the style you prefer, with these NewStyle shutters, you can design a stunning look in your home. Exclusive finishes stand up beautifully to everyday wear and tear. Easy to clean and fresh looking design make these plantation shutters a gorgeous choice.