Beautiful natural light & stunning views make your largest windows one of your home's best features. But, living in the Houston area, we know how intense the Texas sun can be. Is there a way to capture the light and landscape views while still creating the right atmosphere in your home? We believe so!
Enjoy the View
Sheer shades are one of our favorite ways to let you enjoy the view, yet control the frustrations that happen with your largest windows. Pirouette shades provide a clear view, while at the same time, solving the problems you're facing. These sheer fabrics filter the incoming light, block harmful UV rays and diffuse the glare.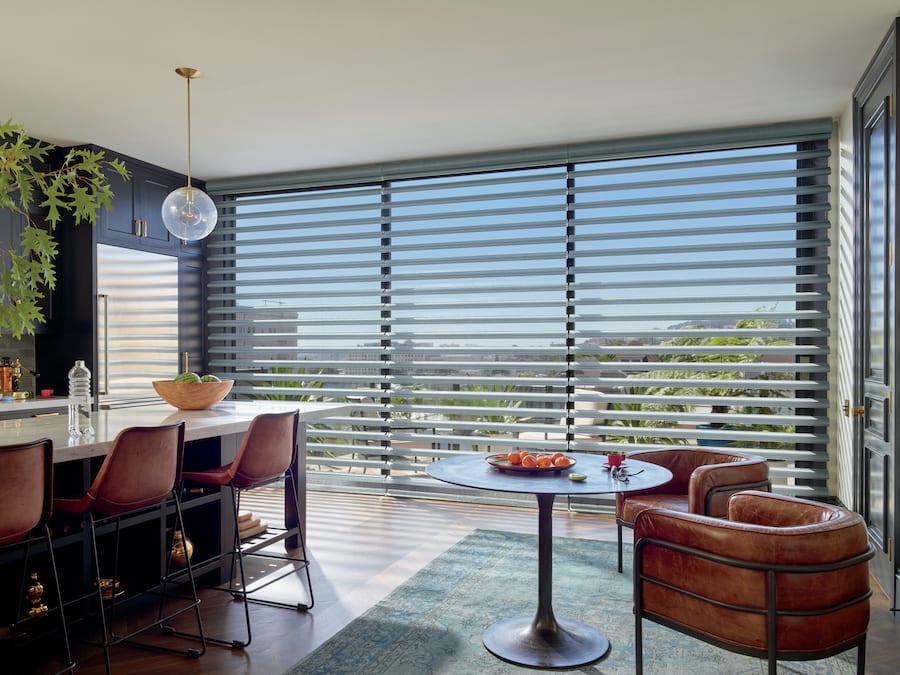 They are also capable of closing up, flattening the solid vanes to provide an incredible range of light control and privacy–even room darkening when necessary. They also roll up and away when you want to have bare windows.
Create a Focal Wall
It can be hard to cover your largest windows because of the view and lighting–it's the backdrop of your home. But, you shouldn't suffer through it. Many clients have discovered the stunning look that can be created with window treatments that make a type of feature wall. Designer Banded Shades are a great way to bring in light, enjoy a bit of view-through and control the atmosphere at the same time.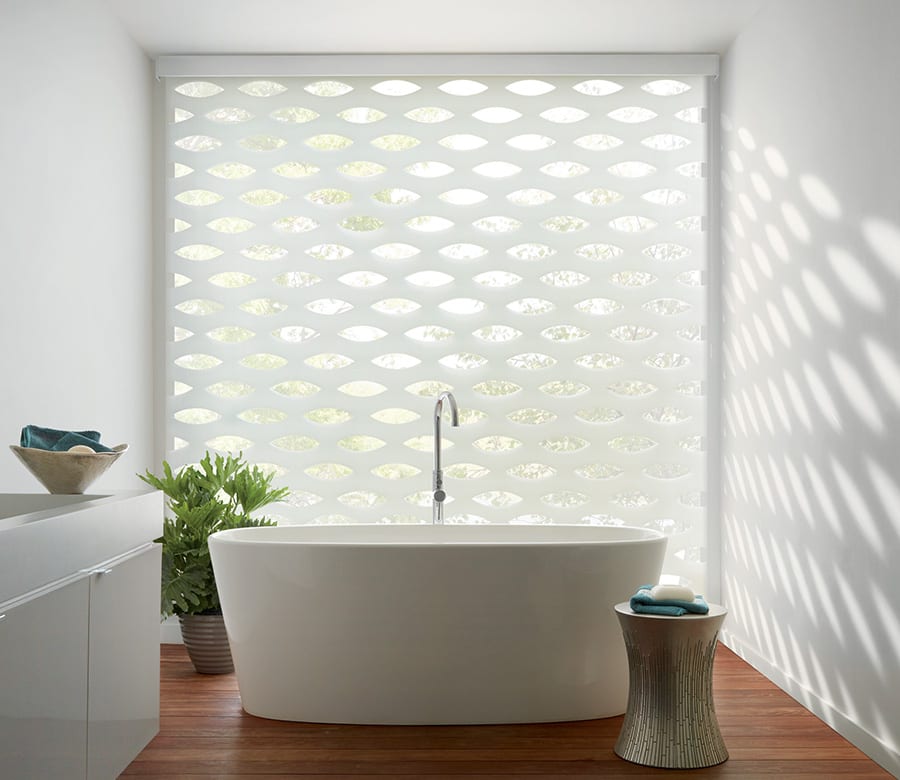 How do they work? Two layers of fabric align to offer sheer view, or solid light blocking, depending on how the fabrics are shifted. They also can roll up and out of your way when you want to reveal the landscape.
Get Control with Smart Shades
Floor to ceiling windows can be tricky to cover because of their size. By recognizing the height and width of your largest windows, you also can feel intimidated by the adjustments that will come with those window coverings. This is why so many people have come to realize that the best way to adjust hard to reach windows is with a hands-free approach.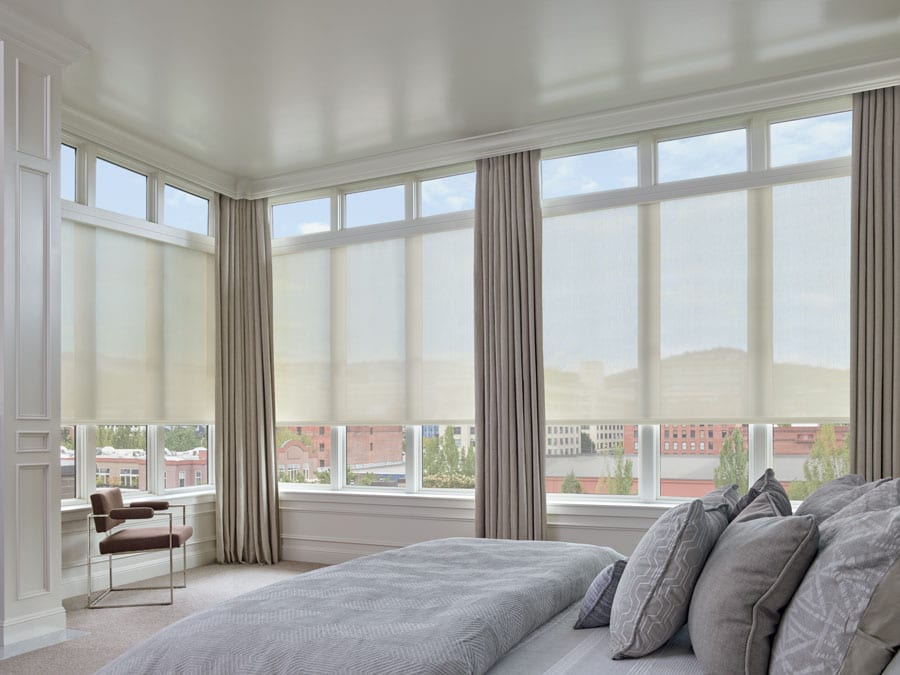 Smart shades are changing the way we use our homes. No longer is the usage dictated by the sun. Integrate your motorized shades with your smart home system to enjoy scheduled adjustments and voice control. One tap or simple request puts your automated shades into the right position every time. It's just easy to be comfortable.
Solutions for Your Largest Windows
Getting control of your floor to ceiling windows is one call away! You deserve a home atmosphere that is enjoyable and comfortable. The team at Creative Blinds would love to help you create the ideal setting for your Houston area home. Get in touch for your FREE consultation.