If you have windows on your doors, or in the framing around it, you know how amazing and beautiful they can be. But, while they offer great natural light and a view of the outdoors, they also offer some issues. Without the proper window treatment, that natural light can turn into damaging glare or harsh light. And with no window coverings at all, your privacy is at stake. Have your glass doors, and enjoy them too, with our favorite solutions for covering doors. Whether it's your entryway, back patio, french or sliding doors we have solutions for you. Let's take a look!
Sustain your Privacy
Privacy is essential for everyone. And in our homes, we want to make sure we do everything we can to protect our privacy. Whether it's from people dropping off your packages, a door-to-door salesperson, or even a nosy neighbor, when it comes to front doors, we want to make sure people can only see inside our homes when we want them to. The front door is often where people want the most privacy. Covering doors is a great way to help ensure privacy within your home. And if you have sidelights around your front door, our narrow shades are perfect for covering those up.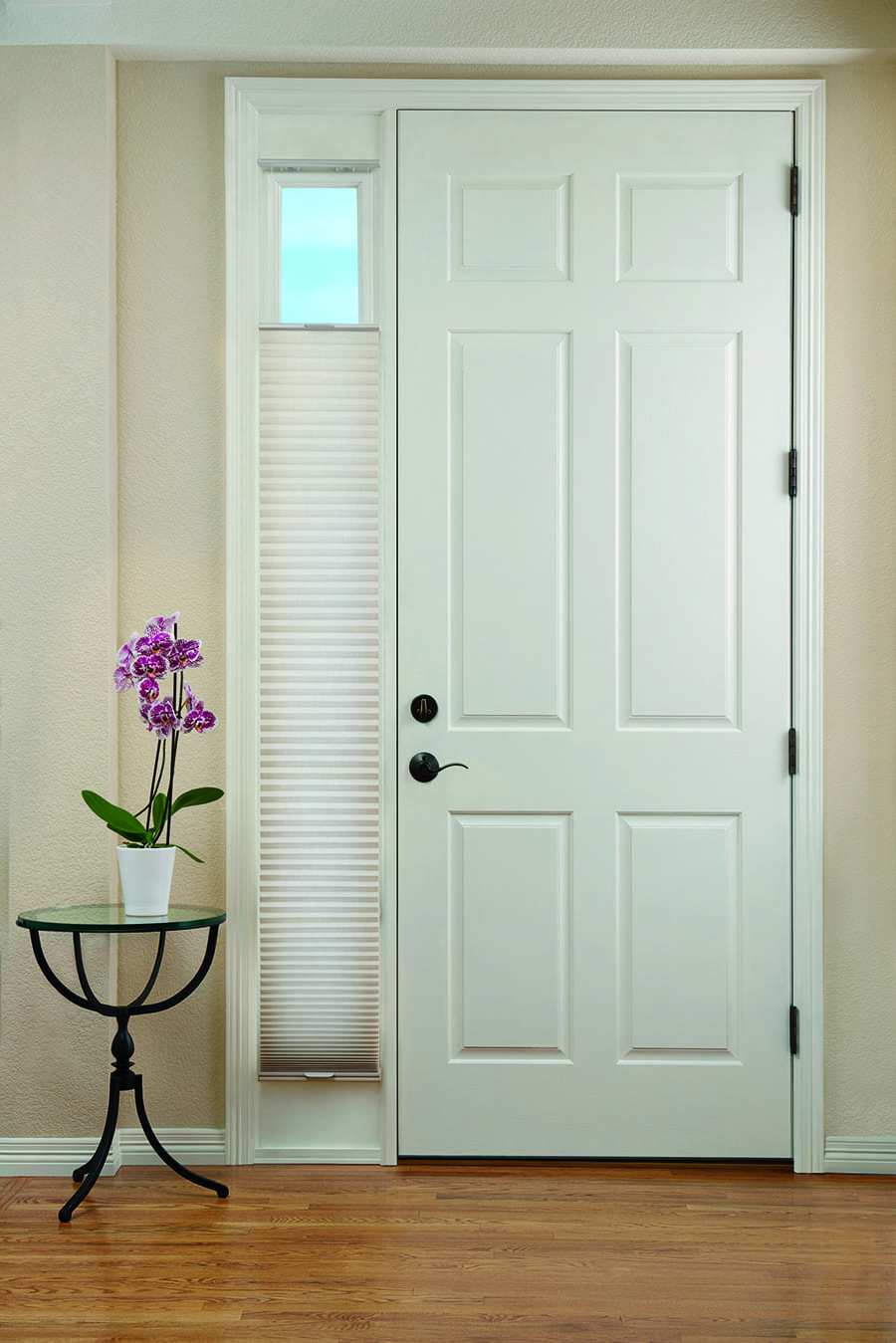 Sidelights covered with honeycomb shades are a customer favorite, so why not give them a shot? Get the privacy you deserve with added benefits like blocking out harsh light and energy efficiency. The best part is you can use the top-down bottom-up feature to let just the right amount of sunlight in without risking your privacy.
Window Coverings for Patio Doors
With spring right around the corner, you're probably excited to be able to enjoy the nice weather and spend some time outside. But finding the perfect window treatment to allow you to effortlessly enjoy your backyard can oftentimes be tricky. Window coverings that don't allow for seamless access to your door can be more of a hassle than anything else.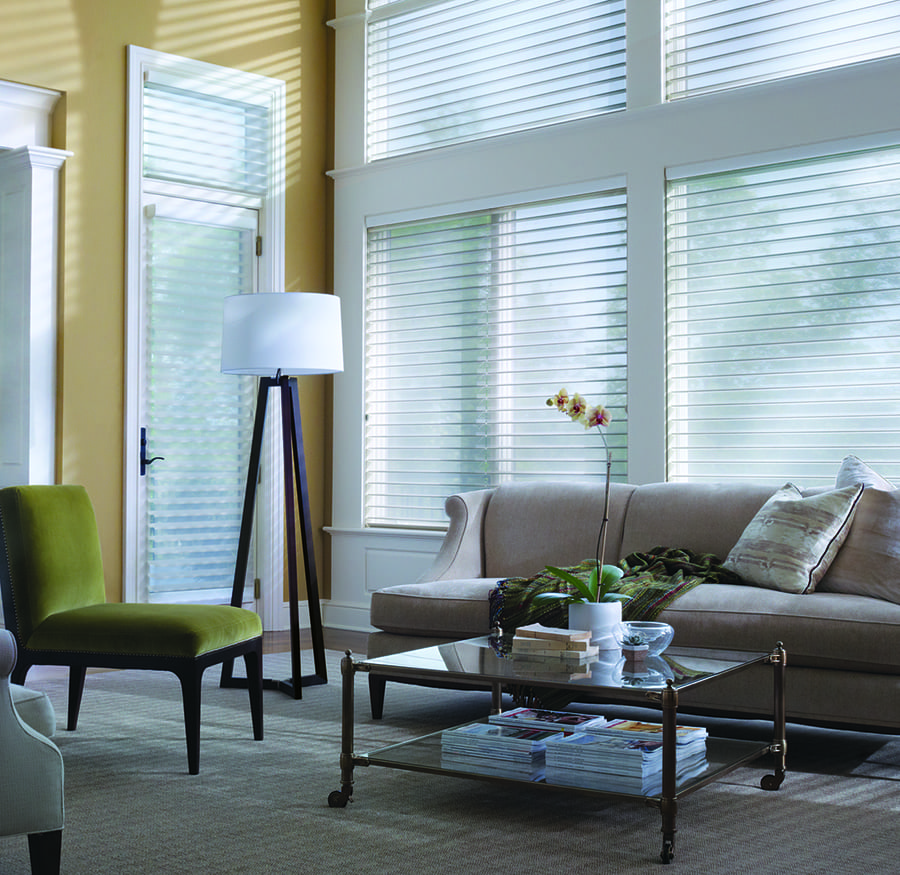 So give our sheer and roller shades a try for your patio doors. Not only do they allow for the filtering of natural light, but they help protect your privacy. Plus, with their slim design, they allow for optimal opening and closing of doors.
Covering Sliding Doors
One of the biggest perks of sliding glass doors is the unobstructed view they allow for. But with that breathtaking perk, you can also have issues. Depending on the time of day, harsh light, glare, and damaging UV rays can make you wonder why you have sliding glass doors in the first place.  Enjoy the perks with none of the issues with the perfect window treatment.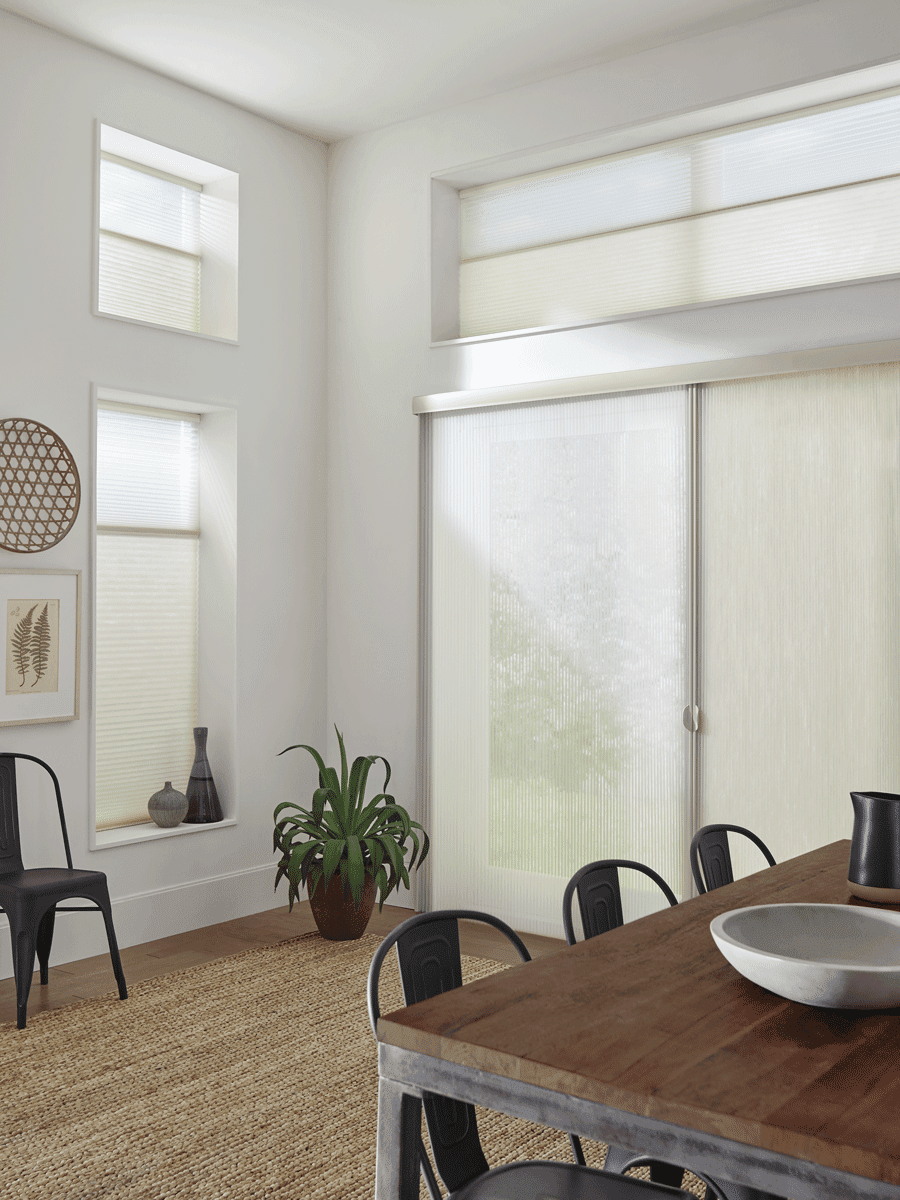 Having window treatments that work for you, not against you is one of the most important things to keep in mind about window coverings.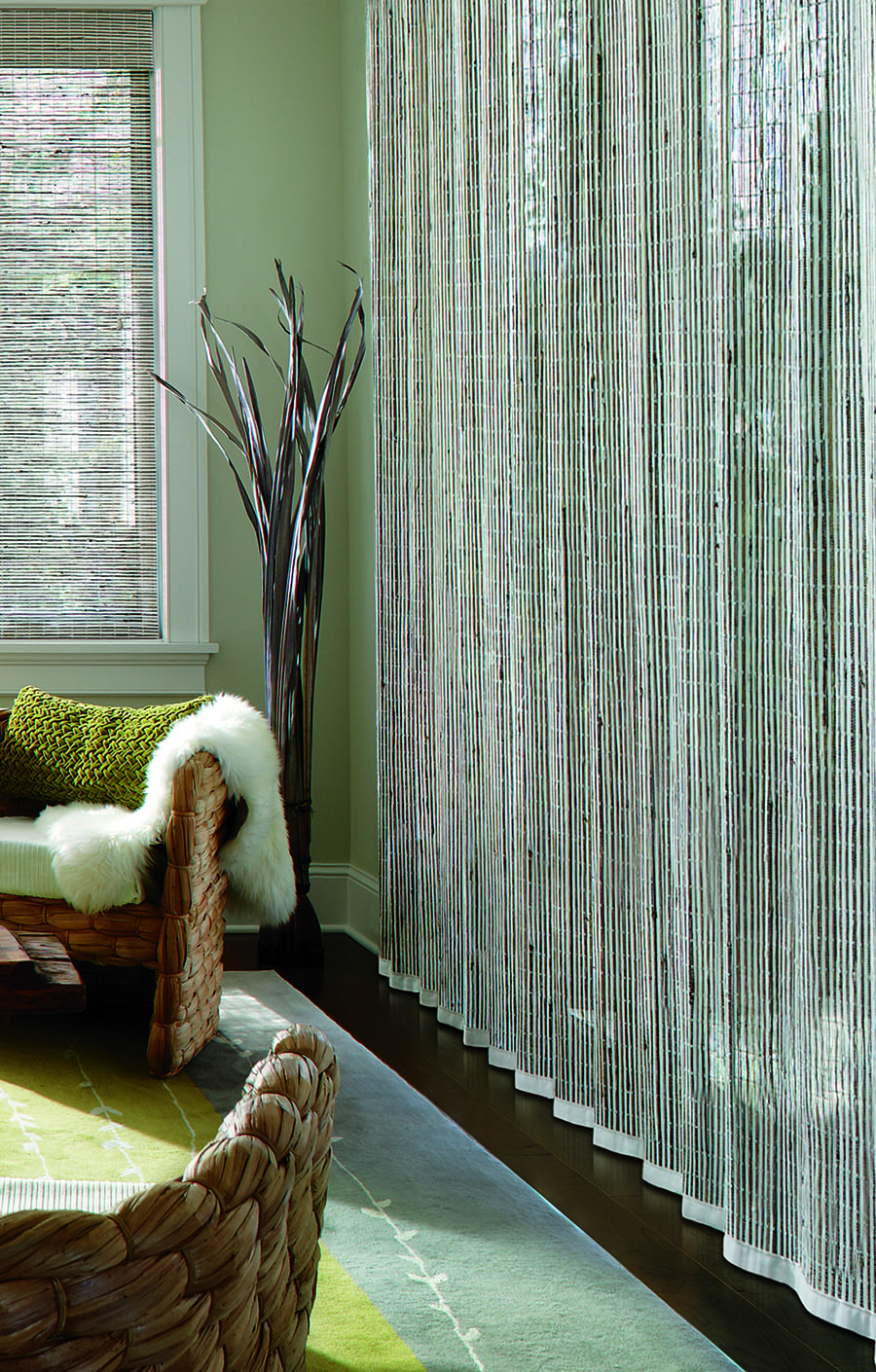 This is why we adore our automation for window treatments. With automated shades, opening your window treatment is as simple as a "Hey, Siri" or a click of a button. Have your hands full while trying to bring stuff outside for your backyard barbeque? No worries, automated window coverings are here to help!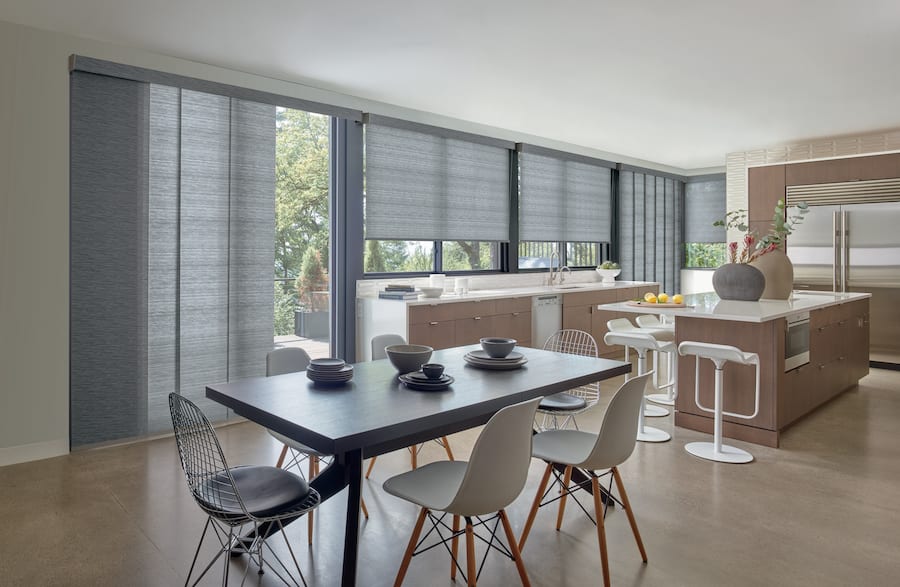 Solutions
for French Doors
Like some of the doors we've mentioned so far, french doors are a stunning addition to any home. Enjoy your breathtaking french doors with the right window treatments. Try woven woods for light-filtering shades that allow you to style your home while still blocking intense light.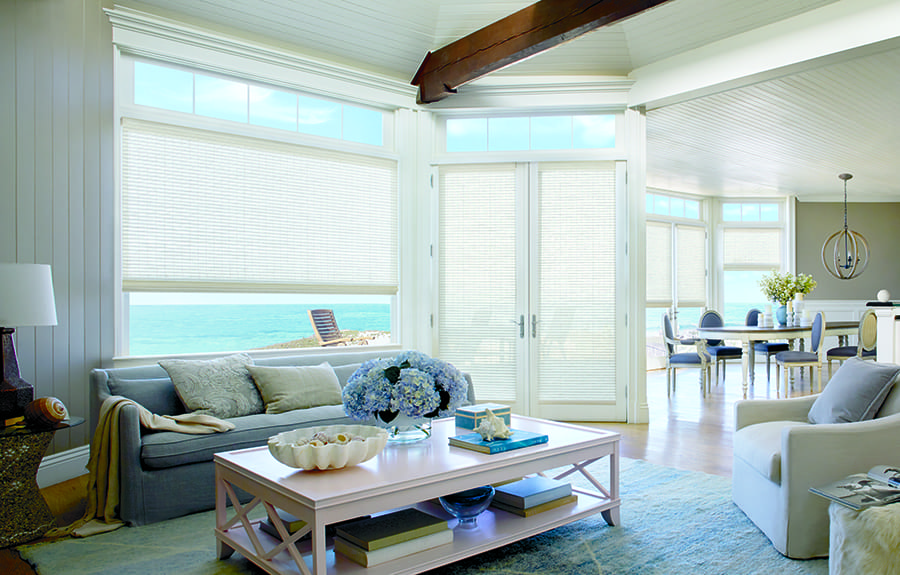 Looking for shutters to match the sophisticated and classy look of your french doors? Interior shutters are the perfect pick! Match your home with your preference of wood stain or white paint finish. Plus, on top of style, they also offer functionality. And when it comes to doors, there's no need to worry about the handle getting caught since we offer an option for handle cutouts.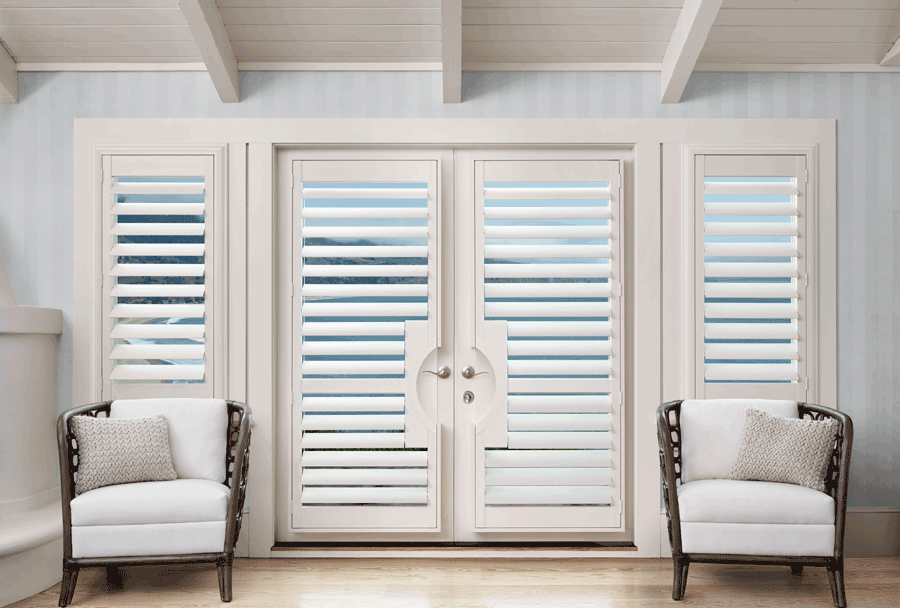 Another great way to cover french doors is with drapes. This solution offers a quick and easy method of opening or closing. Drapes are also an amazing way to add style to any room with different textures, colors, and patterns.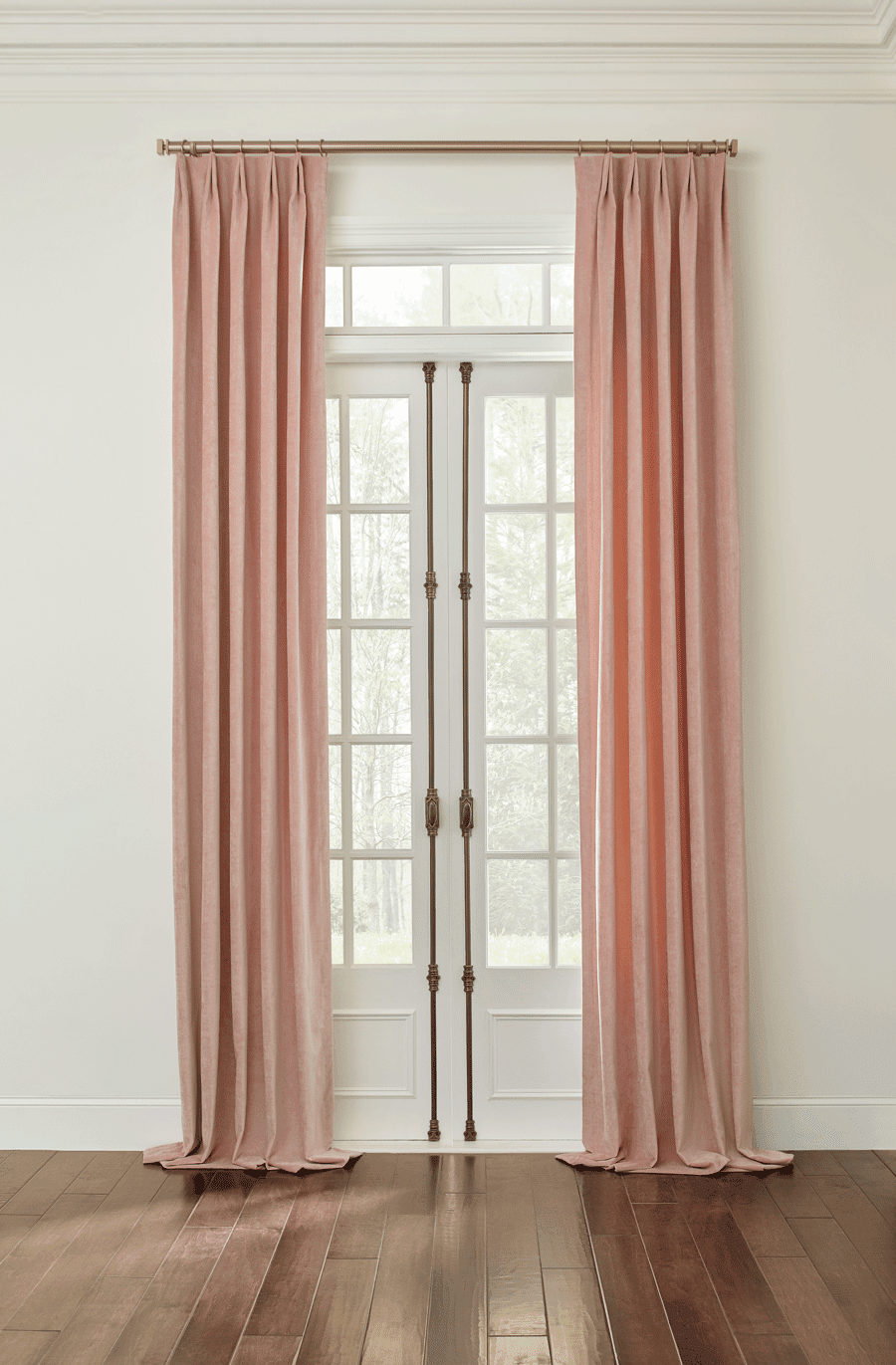 Don't Wait, Start Covering Doors in Your Home Today!
Glass doors offer such a wide range of benefits, but they can also offer a wide range of issues. Enjoy your glass doors with the right window treatments. Our team at Creative Blinds is here to help you with covering doors and with any other window solutions you may need. Contact us today for your FREE consultation.