Custom Roman Shades
A truly unique experience, creating custom roman shades will enhance the look and feel of your Houston area home.
6 Roman Shade Styles
Thousands of Fabrics
On-trend Colors, Patterns & Textures
Layer with Draperies & Top Treatments
Custom Pillow Covers
Coordinate your home with stunning roman shades, available in a range of styles, from plush fabric folds, to structured flat front. With thousands of fabrics to choose from, the sky's the limit for design. Home styling goes even further with other design elements, including fabric roller shades, drapery panels, top treatments & tailored pillow covers. Trims, tapes and banding create the perfect finish for your custom roman shades.

Back to products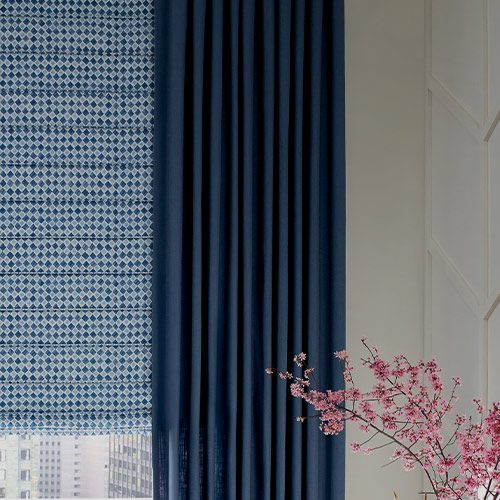 Light Control
The window shades in your home are designed to add light control. Depending on the fabrics you choose, the control can vary, and so does the function from room-to-room. To make the most of your home, and increase the light control, there is an optional liner. Two opacities are available: light-filtering & room darkening. This liner can also add to the energy savings in your Houston home.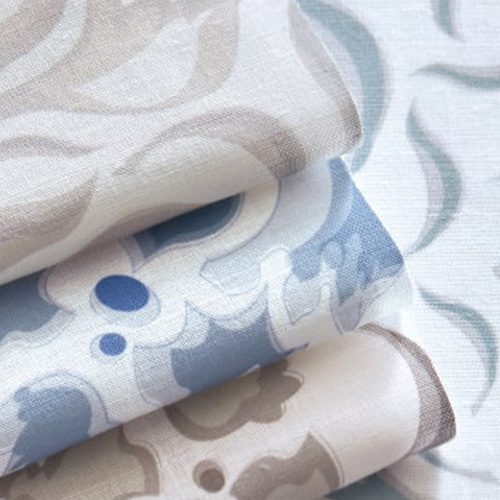 Fabrics
Designer fabrics are the height of design. As part of the luxurious fabrics available, you'll see popular patterns and colors, such as damasks, jacquards and stunning solids. From a wide selection of over 7,000 fabrics, you can work on creating beautiful roman shades, draperies, top treatments or custom pillow covers alongside your window covering designer.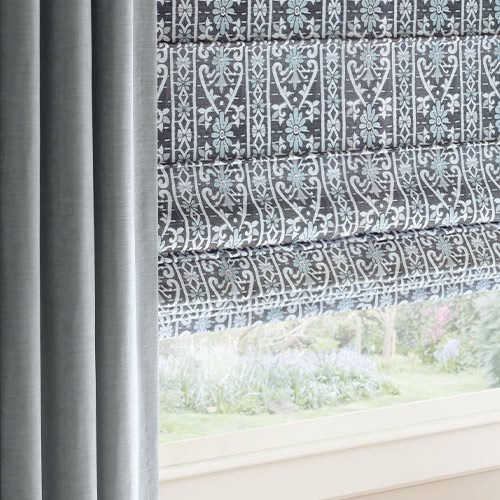 Coordination
Creating a cohesive design is vital to the look of your home. Pair roman shades with side drapery panels to frame the window. Or, use coordinating fabrics within the same color scheme throughout rooms in your home. This mixing and matching of patterns and solids in contemporary colors will elevate the designer appeal. These fabrics can be used across the collection.