Commercial Blinds, Shades, and Window Treatments
Bring Style to Your Business
Create the Right Temperature + Lighting
Increase Energy Savings + Comfort
It's no secret that commercial blinds and shades will drastically improve the look and feel of your business. That's why Creative Blinds is here to help you research all of your options before buying new window treatments. We've been helping businesses across the Greater Houston area select the ideal commercial shades for 47 years. Trust the professionals with your place of business. Choose from the dynamic look of romans or rollers for your commerical window shades, to metal, wood or faux wood commerical window blinds. When it comes to selecting your business' window coverings, it's all about creating the right first impression for your clients and the ideal atmosphere for your employees.
Get Started!
Our Professionalism & Expertise
With our help, you can bypass the multiple obstacles that property owners need to consider prior to having new window coverings installed. What do we do to go above and beyond?
On-site Consultation for Your Commercial Property
Experienced Consultants Quote You Correctly
Guidance to Meet Industry Standards
Custom Measurement Experience for Commercial Windows
Expert Installers Meet the Needs of Challenging Installs
With Creative Design Centers conveniently located in Houston, Friendswood, and Magnolia, we have every area covered. In addition to making commercial blind installation available everywhere from Richmond to Spring to Galveston, we will also provide an on-site consultation directly at your commercial property, anywhere within our expansive service area.
Benefits of Commercial Blinds
The right commercial shades, blinds and shutters can start immediately saving your company money, increasing comfort, safety, productivity and energy efficiency.
Darkening effect creates a sense of privacy and protection.
Healthcare facilities require the most rigid industry standards.
Fire-resistant materials
Antimicrobial fibers and material finishes
Durable materials for damage protection
Glare reduction
Easy clean materials
Cordless features for added safety benefits
Improved energy efficiency
Easier climate control
Modern and attractive aesthetic
Ambiance for 5-star dining
Protect merchandise and materials from harmful UV rays
Combined, these benefits create a better environment for employees and customers alike, ultimately improving performance, productivity, and quality of life. The best part is that the experts at Creative Blinds can help guide you to the materials, finishes and commercial products you'll need to achieve these benefits, based on your specific business.
Things to Consider Before Installing Commercial Window Shades
Many business owners and commercial property managers come to us frustrated. Many unexpected factors result in commercial window shades that cost a lot of money and don't perform.
Odd shaped windows require specialty measuring knowledge for a custom fit
Hard-to-reach windows need expert installation
Facility requirements for specialty materials
Safety features based on the type of facility
Maintenance features that fit the facility
Quotes are transparent–no "surprise" expenditures
Commercial Blind Installation: How to Comply with Building Codes
When installing commercial window blinds, the first issue to deal with is the strict building codes. These include—but are not limited to—fire protection necessities. For example, the NFPA 701 fire retardant, ANSI, and LEED standard codes will all need to be followed. One of the major advantages of utilizing Creative Blinds is knowing that we only utilize fully compliant contractors who are up-to-date with all building codes for commercial window blinds. We understand the difficulties of every industry and know how to navigate restrictions, providing nothing but the best solutions to get the job done right.
The Best Window Shades for Commercial Buildings
Top-notch solar shades from Creative Blinds might very well be the ideal window treatment for your business. Solid materials and the ability to self-clean are both huge advantages, making sun-powered shades a new trend for business applications. With texture alternatives ranging from PVC-free to sun-oriented, solar shades offer the perfect measure of glare and warmth protection. Despite how sturdy solar shades are, they're still amazingly simple to adjust.
Additionally, solar based shades offer an abnormal state of vitality and effectiveness. In other words, solar shades always meet—and often surpass—industry regulations and standards. These high-quality shades also incorporate best-in-class mechanization to continue saving your business money. If you're serious about investing in commercial blinds, then solar blinds and shades are options that should be explored.
Smart business leaders know that investing in quality up-front means saving money in the long run. For this reason, solar based shades are extremely cost-effective. If your budget is too small to select the solar option up front, but you want a stylish look, aluminum is a viable choice.
Our aluminum window blinds are extremely modern and easy to clean. We often suggest commercial blinds that allow you to adjust the amount of light you'll want entering. In addition to being lightweight and dust-resistant, aluminum blinds are customizable and readily available in a variety of elegant colors.
Blinds That Match Your Business and Your Budget
The right commercial blinds are ones that add beauty with practical design. It's important to match both your business and your budget. Be careful when considering DIY blinds. It can result in a painful process with poor performance. And, in the end, it can cost more than hiring a professional company to handle it from the start.
Plus, with our guidance, the money saved on labor, maintenance, and energy bills in the long run will make your commercial shades a wise investment. The enhanced aesthetic of your property could easily translate to increased sales and a higher quality of life for customers, patients, tenants, and anyone else utilizing the space.
When considering new window shades or blinds in Houston, Texas, don't just rush out and start the project. Talk to professionals like Creative Blinds. Get a free, on-site consultation, and make sure every business goal and facility requirement is taken into consideration. Done right, investing in new blinds makes for a great addition to any office, school, hospital, restaurant, or storefront—you name it, any commercial building!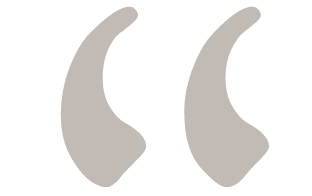 Joe,

I wanted to thank you for being so accommodating on our Jet Linx job. You went above and beyond to help us and please know how much we appreciate all of your efforts on our behalf. You are the ultimate professional and we look forward to working with you again.

Thanks a million,