Skyline® Gliding Window Panels

Coverage for Tall, Wide Areas
Contemporary Gliding Panel Design
Immediate Privacy
UV Protection
With sliding glass doors and large windows, our Skyline Gliding Window Panels create a contemporary look, while transforming the feel of the space.  These sliding panel track blinds add convenience and style to your home in a variety of fabrics and materials. Perfect for motorized shades, one tap opens or closes your vertical shades, for a wide open view or simple access to your outdoor space. For these areas of your home, read more about coverings doors & windows.

Back to products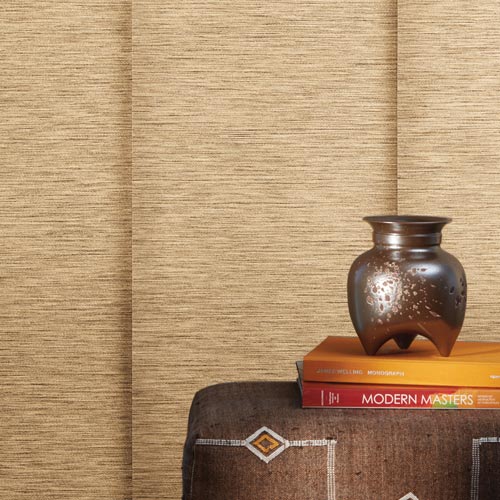 Design
From an incredible selection of over 450 material choices, you'll create a beautiful look in your home. Many times, vertical blinds are used to cover sliding glass doors–in the same shared space as other windows. With our design selections, coordination of your home is simple.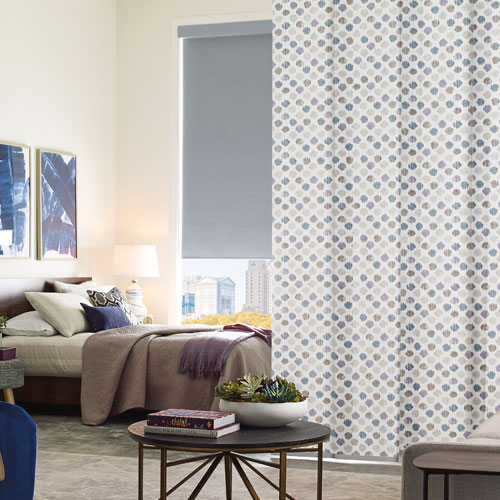 Stacking
When vertical blinds open, they glide sideways, stacking in a low profile form–the same depth as the top track. The layers stack on top of one another. Whether your panel track blinds are open or closed, the depth is consistent, careful not to  take up extra room in any position.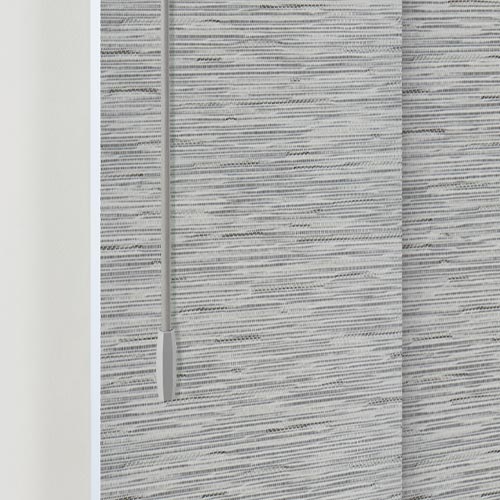 Options
By pairing automation with your vertical shades, you get the ease & convenience you've been hoping for. With panel widths available in 11.5″ or 17," your home will feature a custom, contemporary vibe. These shades can also be used as room dividers.