The Pantone announcement of the Color of the Year 2023 was bold–and lovely–to say the least. Viva Magenta is a striking shade that can enter our homes or our wardrobes with exciting pizazz or daring charm.
Meet the Color of the Year 2023
"Invoking the forces of nature, PANTONE 18-1750 Viva Magenta galvanizes our spirit, helping us to build our inner strength." ~ Leatrice Eiseman, Executive Director, Pantone Color Institute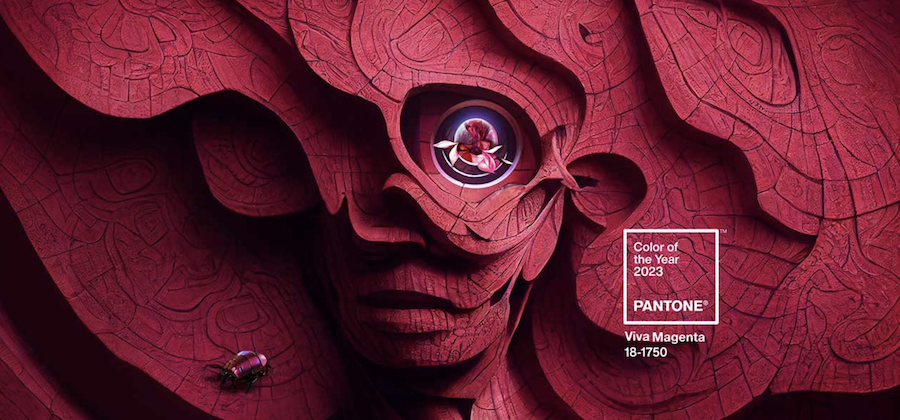 Part of the red family, it's an enticing color from every angle. The name, Viva Magenta, hints at purple, but depending on the way the light hits it, it can almost look…pink? Let's just say that while there's no color that exists for every single person to adore, this one is just ever-changing enough to be available for anyone to make a statement–no matter how big or small.
An Accent Wall
The splash of color wallpaper adds to this bright, white powder room is the perfect finishing touch. The bold florals prove that the color of the year 2023 can be combined with shades that are darker, lighter and opposing in nature. The black backdrop only adds to the standout style.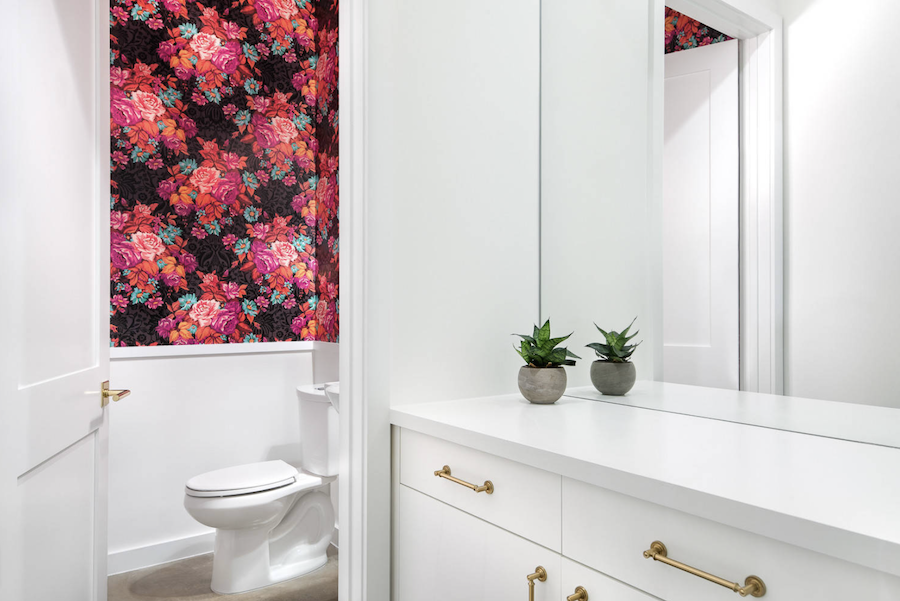 Custom Furnishings
With a neutral palette, colorful furnishings can bring life to the space. The colored glass of the buffet coordinates perfectly with the seating, as the accent pillows tie the whole look together.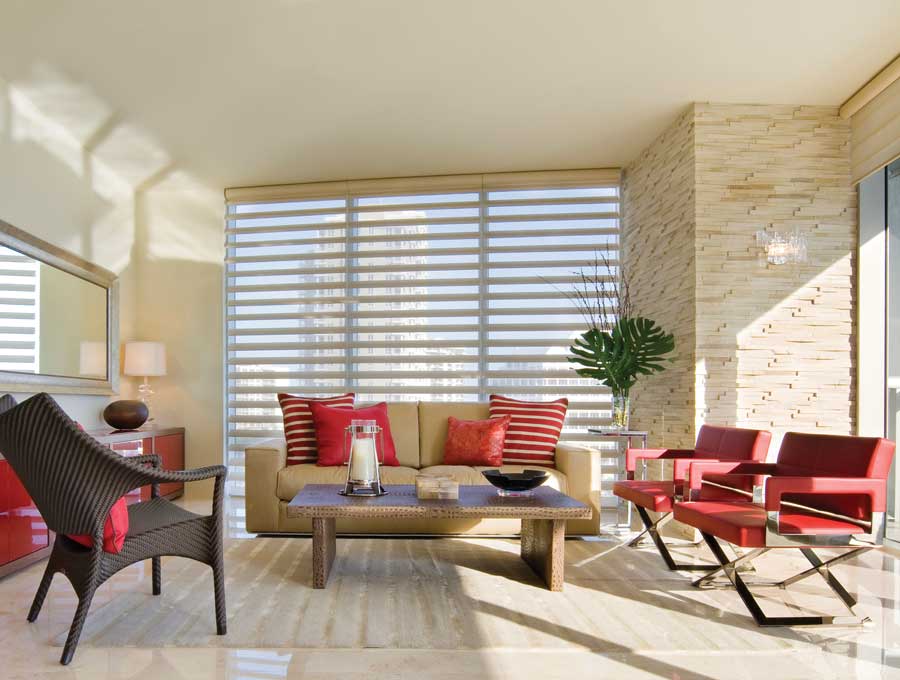 Delightful Doors
Adding to the curb appeal of your home, a colorful front entry can welcome you home and send you away each day in style. Red has always been one of the most popular front door colors, and this play on red that leans toward pink will absolutely give your home a creative edge.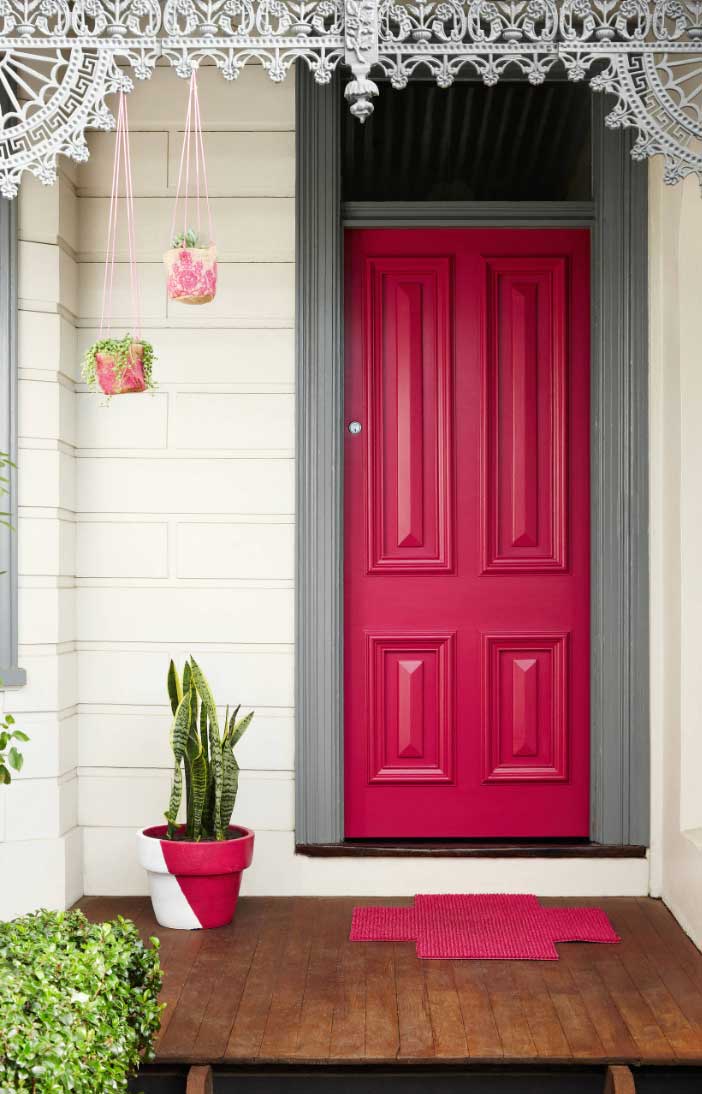 Is It Time to Get Colorful?
There's no better way than color to give your home personality. The design experts at Creative Blinds can help!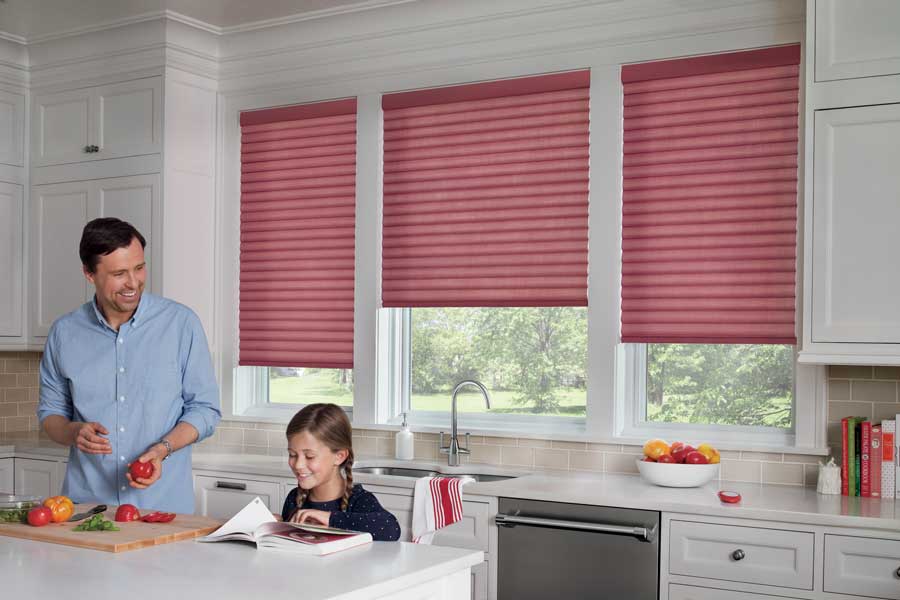 Whether you want fabric window treatments with colorful patterns, solids that provide a stunning backdrop, or neutral shades to blend in with the rest of your home, our team would love to help. Stop by one of the showrooms to see products and fabrics in person. Then, schedule a free consultation in your home. Get in touch today.