One of the busiest rooms in your home, the kitchen has a personality all its own. Make sure it's set up for success! The kitchen window coverings play a big role in creating a happy, healthy atmosphere where light control, energy efficiency & style come together.
Boost the Style
We love bringing style elements into the design. With our design team creating a mood board, you'll see inspiration of the color scheme, finishes and fabrics together to help you envision the end results.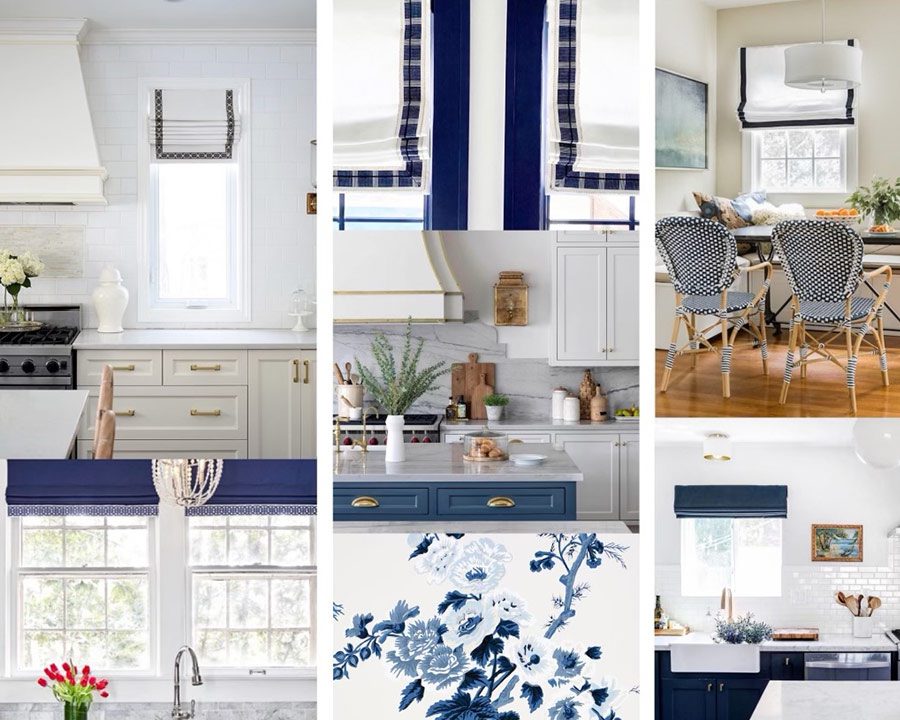 The Spot Behind the Sink
A window placed behind the sink of your kitchen is one of the most common home features. Many of us aren't spending hours of the day washing dishes, staring wistfully out the window like our grandmothers did–thanks to the invention of the dishwasher.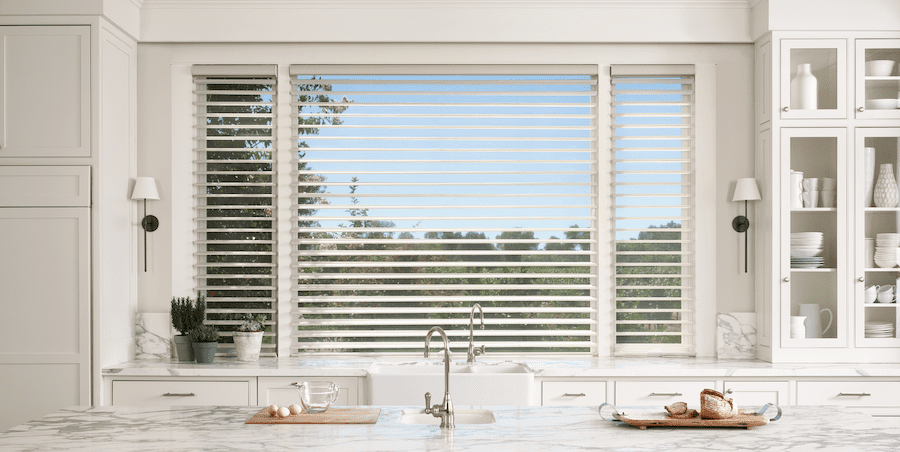 But, the concept stuck, and now we have many homeowners attempting to cover them due to lighting, privacy, glare, the heat of the sun…so many things.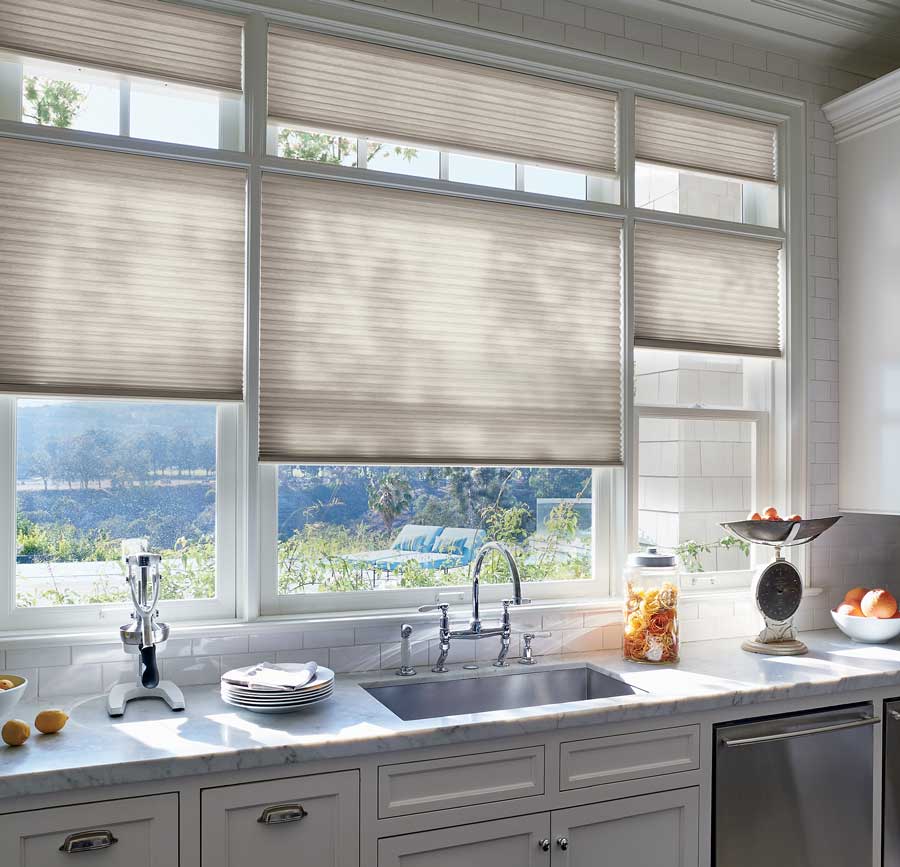 Coordinating Windows + Doors
Another common concept we see with kitchens is how often windows and doors are in the same shared space. Whether it's a sliding glass door, a set of french doors, or a patio door, clients often wonder which kitchen window coverings will offer function while also looking good.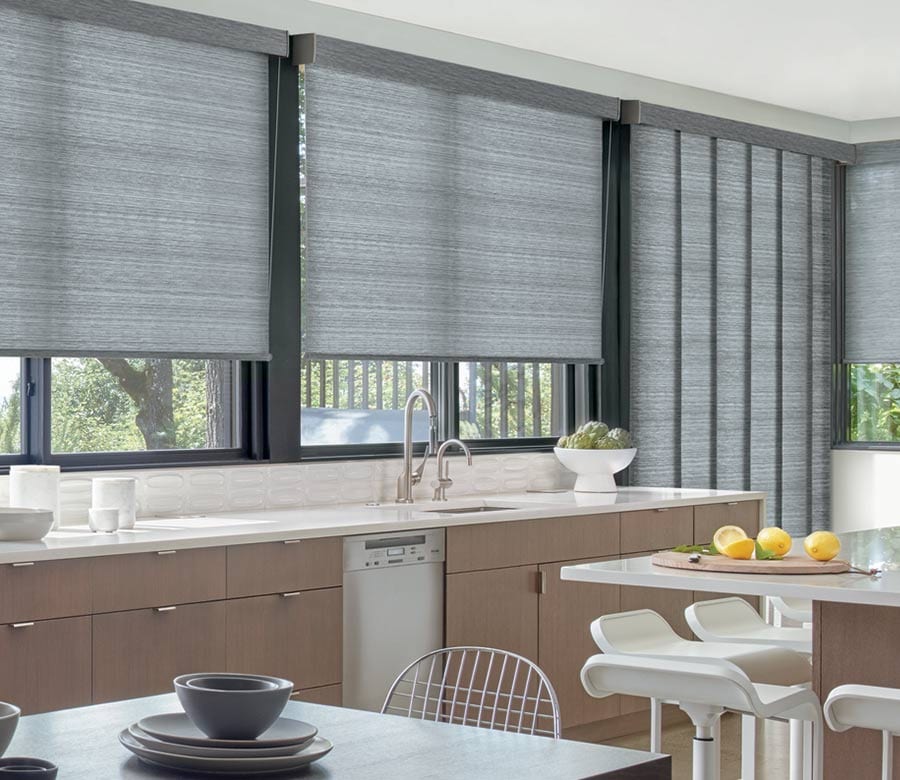 While you can use the same window coverings on both windows and doors, you don't have to. Many homeowners prefer the movement of the shade to match the movement of the door. By choosing similar or matching fabrics, you can pair horizontal and vertical shades for a stunning look.
Dining In
If you're sitting down to eat, you know that having windows surrounding you can be a blessing and a curse. A beautiful backdrop of the outdoors is a lovely thought.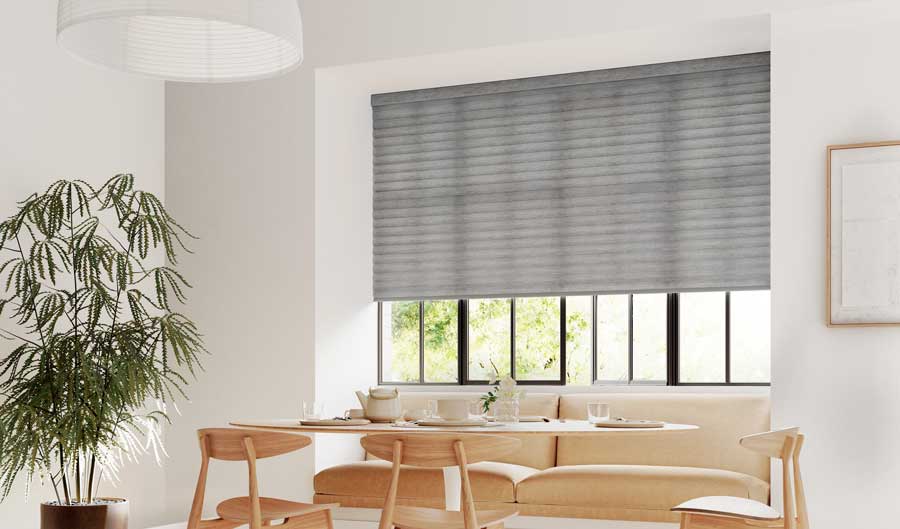 But, depending on which direction your windows face, you might be eating with the setting sun shining right in your eyes each night at dinner. Don't settle for someone always being in the hot seat, or having the family rotate depending on the time of day. The right kitchen window coverings will save this space.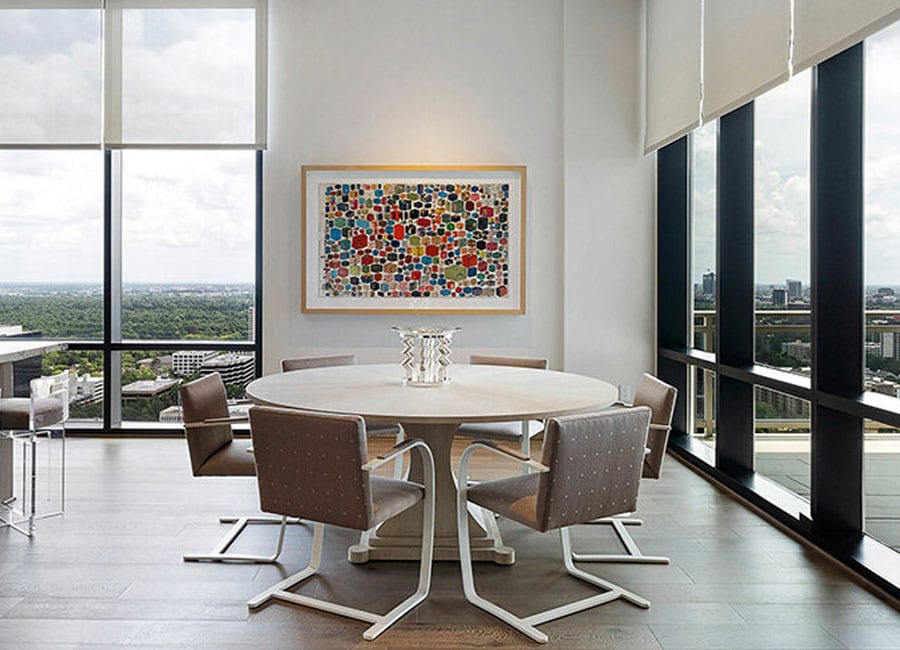 Kitchen Window Coverings: Keep It Clean.
Let's face it–the kitchen is a hardworking room. Making a mess can happen often, and your kitchen window coverings can suffer, whether it's during food preparation or the clean-up afterwards. This all depends on placement of the windows. Your window treatment specialist can help you determine which shades, shutters or blinds will stand up to the kitchen conditions in your home.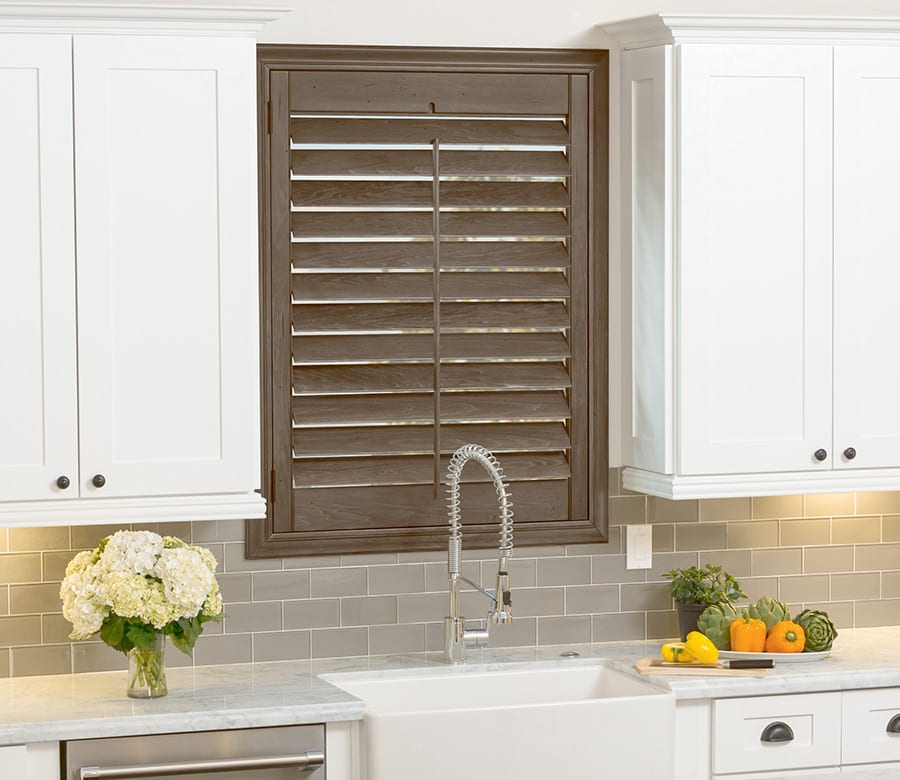 At Creative Blinds, we are here to help you improve your home and your lives! Get in touch with our team of window covering specialists. We'd love to visit your home for a FREE consultation. We'll guide you to the kitchen window coverings that will help you control the heat, the light, the glare & the privacy, all while making it beautiful. Contact us today.