The natural light and overall style element brought into your home by staircase windows can't be denied. But often, staircase windows can cause issues beyond your wildest dreams. Don't be discouraged, learn of our top choices and what to consider when covering unique windows such as these. 
Privacy Level
We cover our windows for privacy, right? And, some windows need more protection than others. Take that window facing your neighbor's driveway, for example. You probably enjoy the natural light, but you might not care about the view. And, you certainly don't want passersby to see in. You'll want a bit more coverage for those areas. But, for windows facing your own manicured yard, you may not have the same concerns. Get the idea?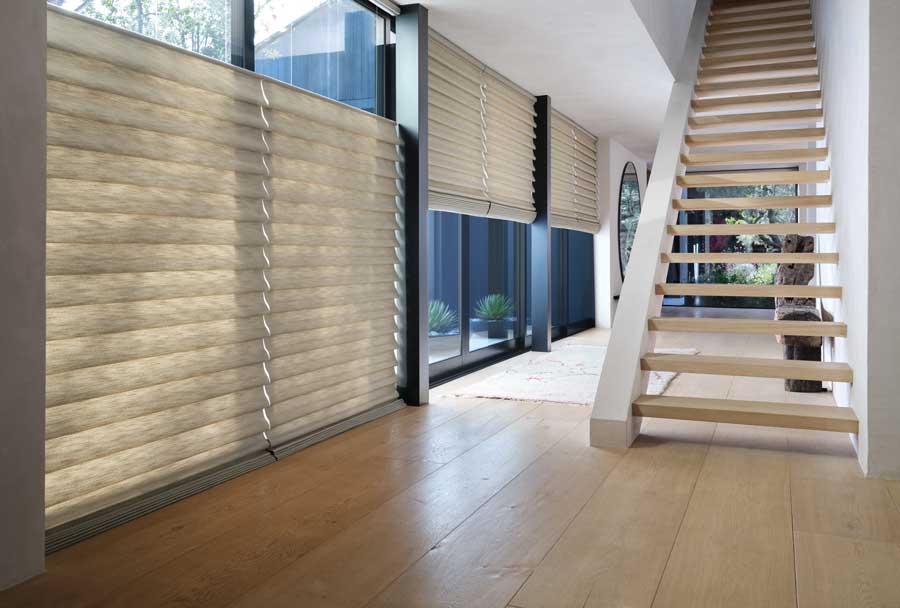 Now for large staircase windows, we often recommend the top down bottom up option. This special product allows you to enjoy the natural light and outdoor views of your home and also provides privacy when adjusted. Take a look at the image above, how flexible!
North, South, East or West
The direction your windows face matters when covering your staircase windows. If you've noticed your windows receive direct sunlight all day, or bright morning light, you'll want to cover the windows. Strong sunlight can heat up your entire home causing high energy bills and the penetrating UV rays can damage furnishings and wood floors.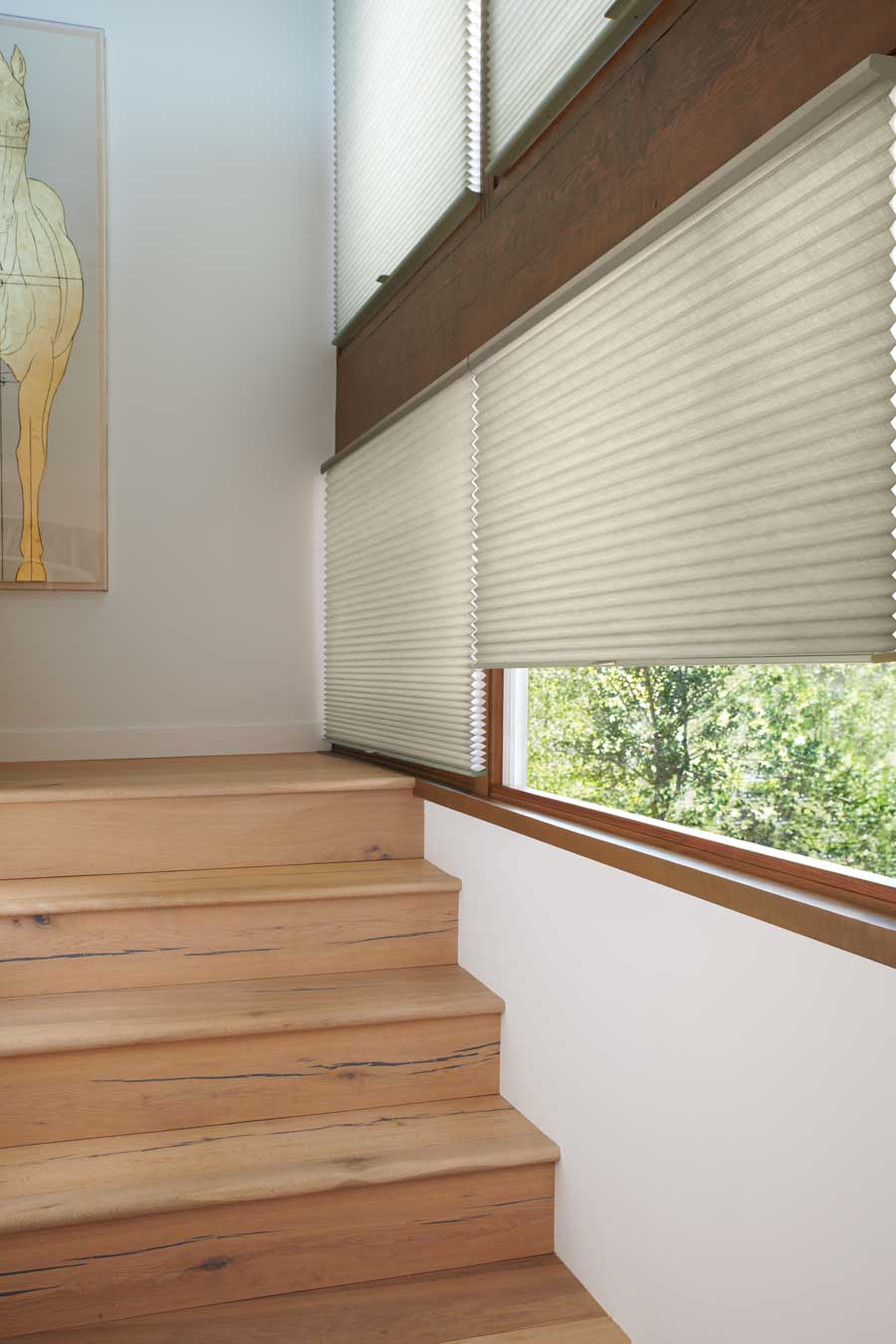 Tight Space?
Sometimes staircase windows are part of the overall design of the stairs and incorporated into the walls-which doesn't leave a lot of space for window coverings. In this situation, consider a low profile window treatment that attaches snug to the window. We can help you choose the perfect fit.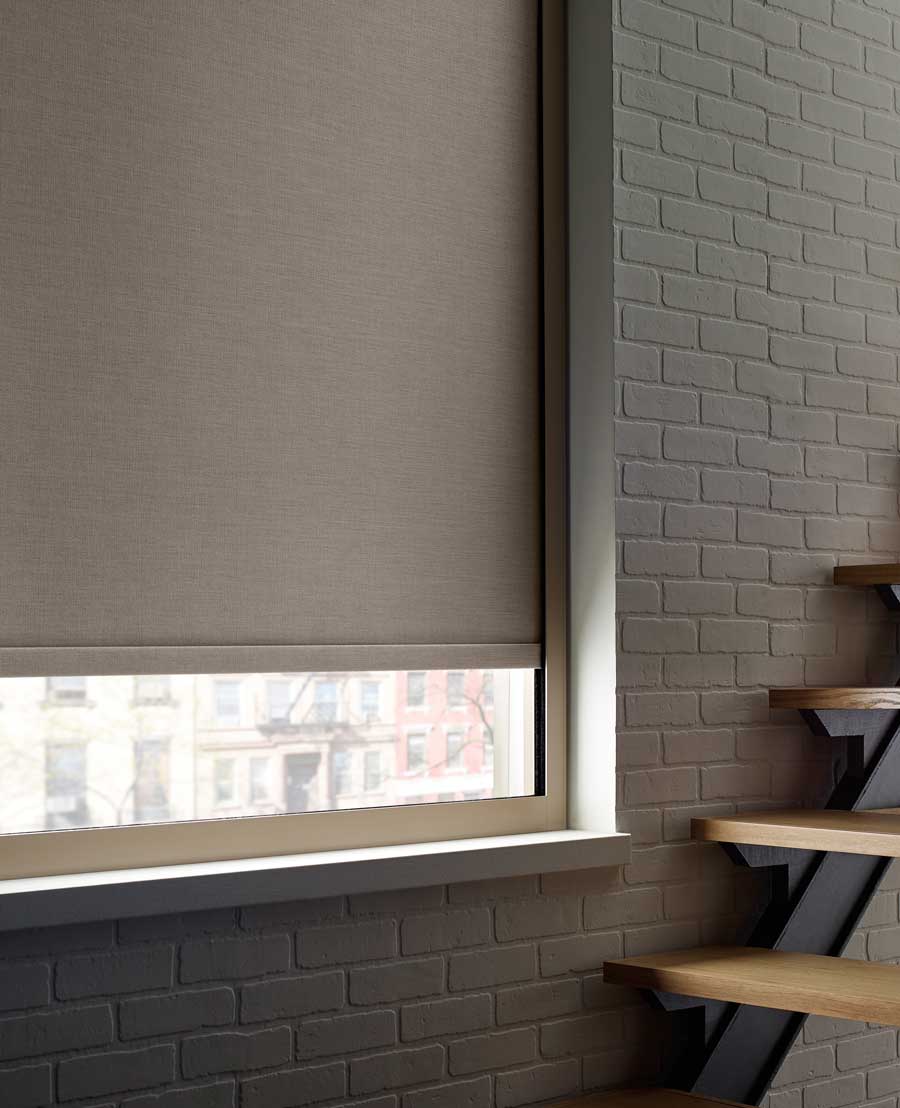 What About the View Out?
Staircase windows are a showpiece in some homes, it's all about the stunning views they expose. A staircase can be an ideal place for a wall of windows to highlight your landscape and really enjoy your surroundings.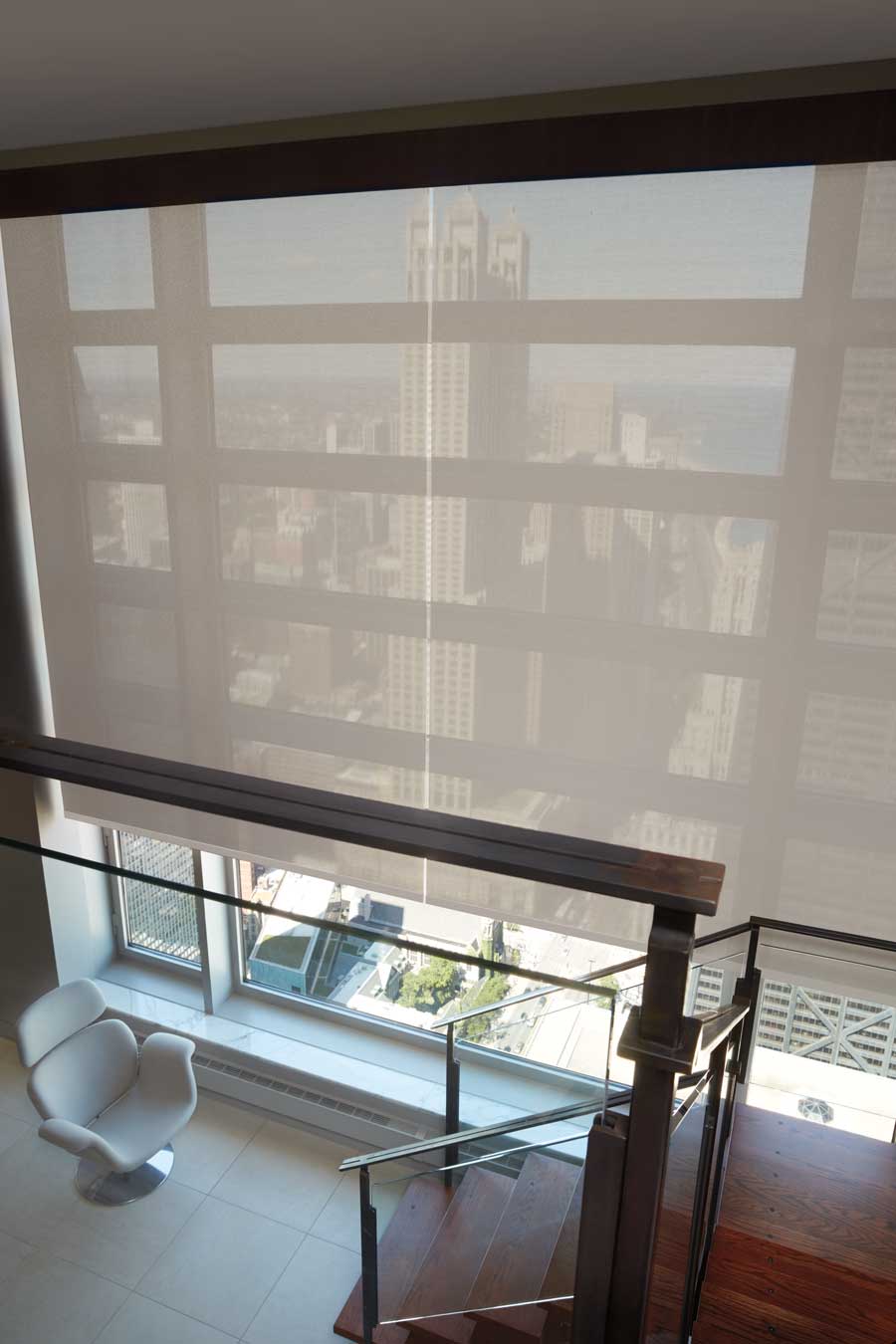 But when the sun gets too strong, it can affect the temps in your home and leave everyone feeling uncomfortable. There are staircase window covering options like screen shades, that will filter the light for your family's overall comfort and protection, but still protect your incredible views.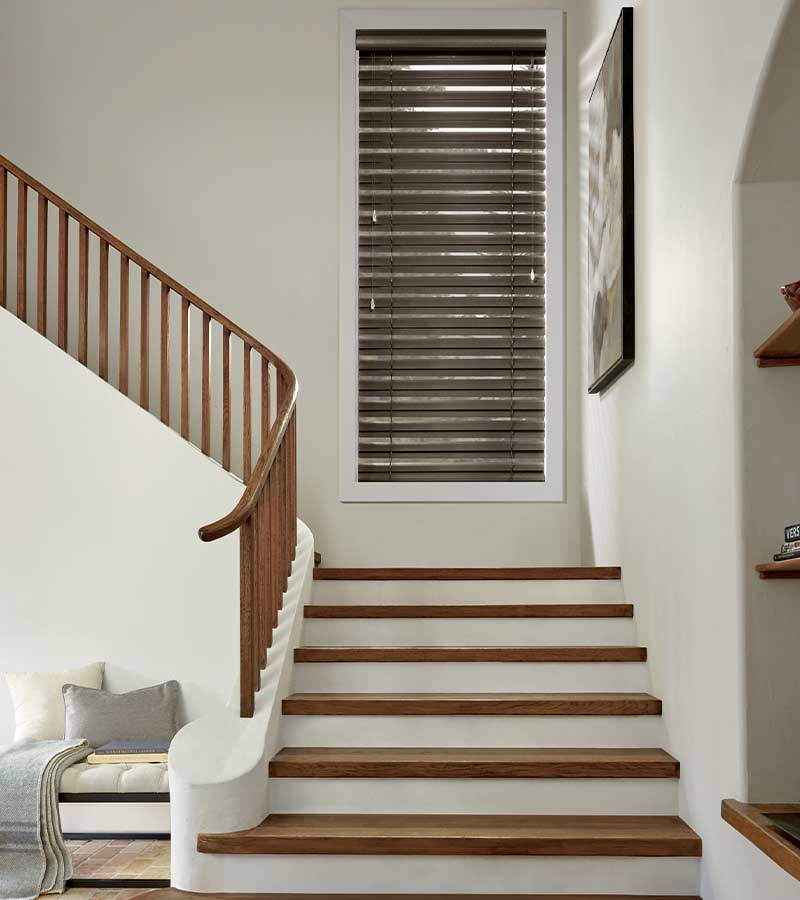 And what about style? You certainly want your windows to coordinate with your home's other design elements, and the window treatments can enhance that design–no matter where the windows happen to be.
Which Style Fits Your Home's Style?
If you want to protect the look of your staircase windows, we can help! A wall of windows adds beauty to your home–don't cover them up with the wrong product. There are options for everyone's style that allow coverage and a view, too. Come visit one of our showrooms and then schedule a FREE consultation with our talented design staff.