It's the time of year when everyone wants to be outside. Why not create the perfect space to sit back, relax and enjoy what the outdoors has to offer? Your patio area, gazebo or pergola could be your own personal sanctuary. It all starts with choosing the right Exterior Screen Shades. Let's take a look at how to make it all possible…
Highlight the View
Your landscape views are meant to be enjoyed. Whether your patio area overlooks the pool or a golf course, it should be the backdrop that you get to take in daily. With exterior screen shades, you'll get filtered light + reduced glare, while the material enhances the look of your landscape.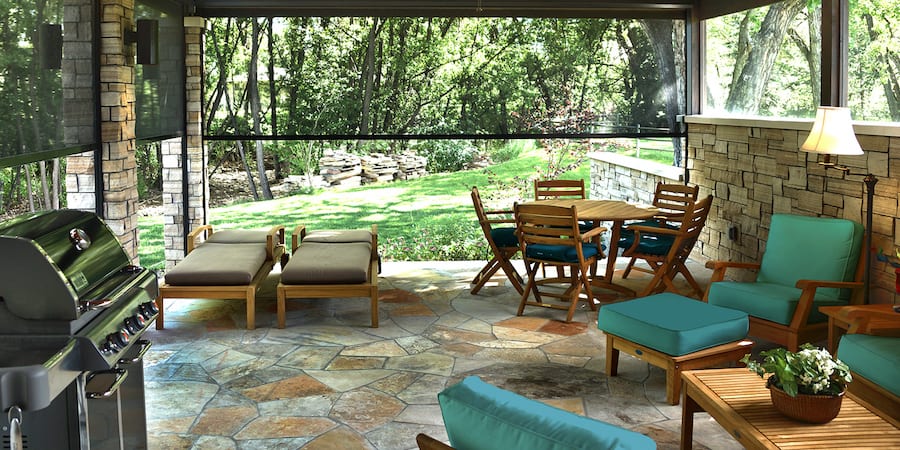 Adjust for Comfort
Custom comfort–that's what patio shades offer. That's why adjustments should be effortless. Many homeowners love adding motorized shades to their patio areas so they can experience instant comfort, depending on the weather, sunshine or time of day.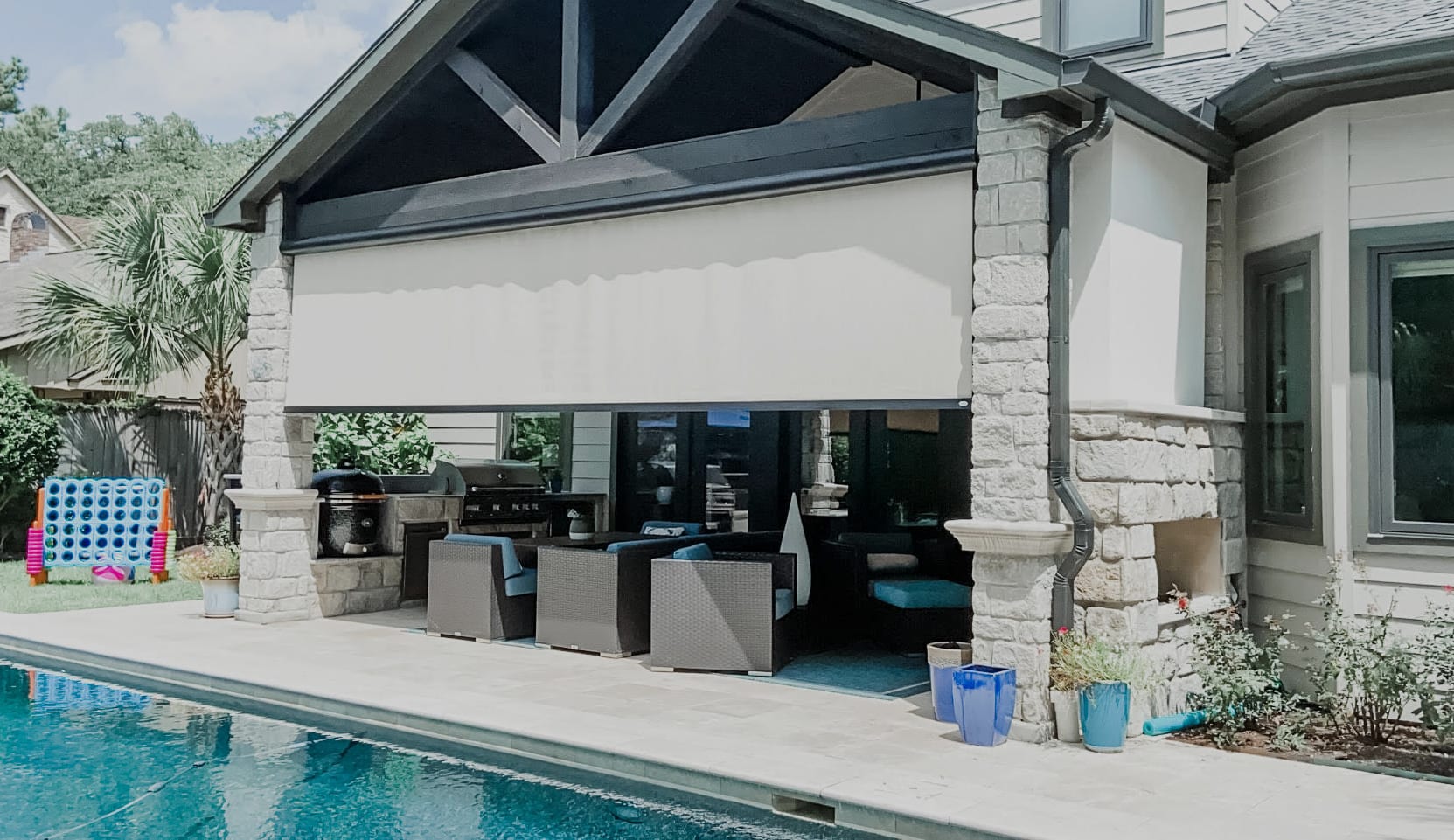 Make Hosting Even Better
Your special event is coming. Won't it set your mind at ease to know your guests will stay cool and comfortable in the shade of the patio area? Texas sunshine can be too intense for certain guests, but at your home, they can join in the family fun, staying out of the sun, away from the elements.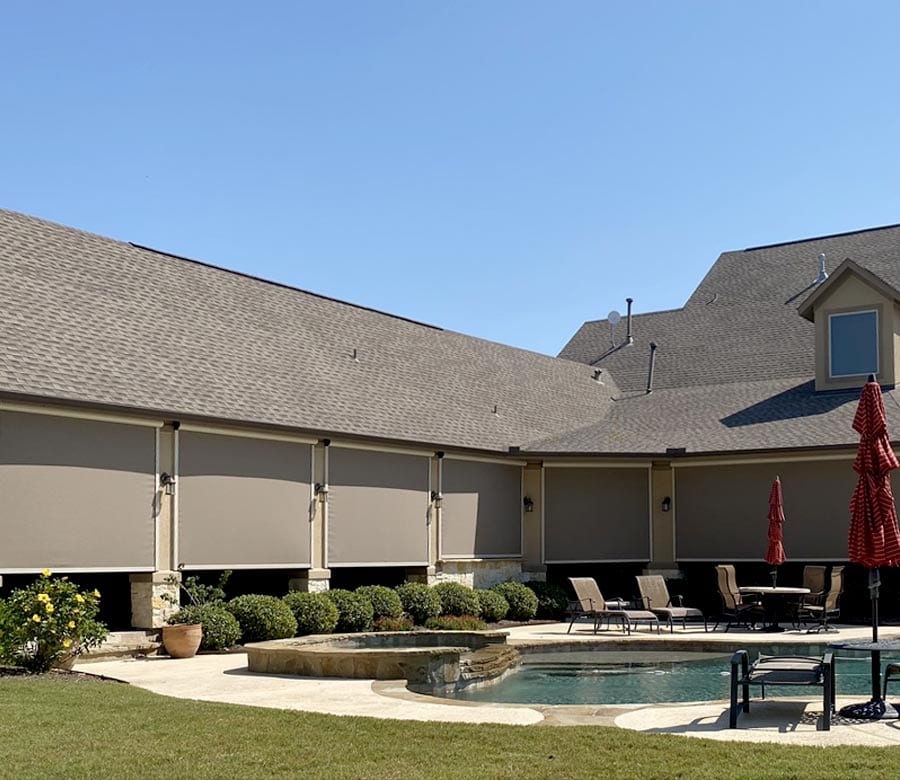 Keep the Bugs Away
Summer time is the ideal time for guests, but not the unwelcome ones, like wasps, hornets and yellow jackets. Nothing can put a damper on your family gathering quite like these pests swarming the food. With exterior screen shades, you can close up the shades before the guests arrive so everyone can mingle in peace.
Love the Idea of Exterior Screen Shades?
We know you want to enjoy all that the Houston outdoors has to offer. Is this the year your outdoor space gets the upgrade of exterior screen shades? You'll love how much comfort they bring into your life. Our team, at Creative Blinds, would love to help you find the perfect solution for making your patio area all it can be. Get in touch for your free consultation.