The doors of your home are in use…all the time. From children and pets, to family and friends, it's a continual in and out. Not to mention–even when they're not in use, they're in use! Doors are a large opening in your home, offering plenty of natural light and landscape views. At times, you love them, and at other times, you find yourself searching for coverage. Let us help you discover the best window treatments for doors…
The Struggle Is Real.
Covering doors with the right shades, shutters or blinds can seem overwhelming. Why is that??? Part of the difficulty comes from the amount of choices available. Another is due to the fact that you may have bought window coverings before and have been left feeling dissatisfied. When searching for the best window treatments for doors, there are three main topics you need to consider…
Customize the Fit.
Concentrate on Function.
Enhance the Style.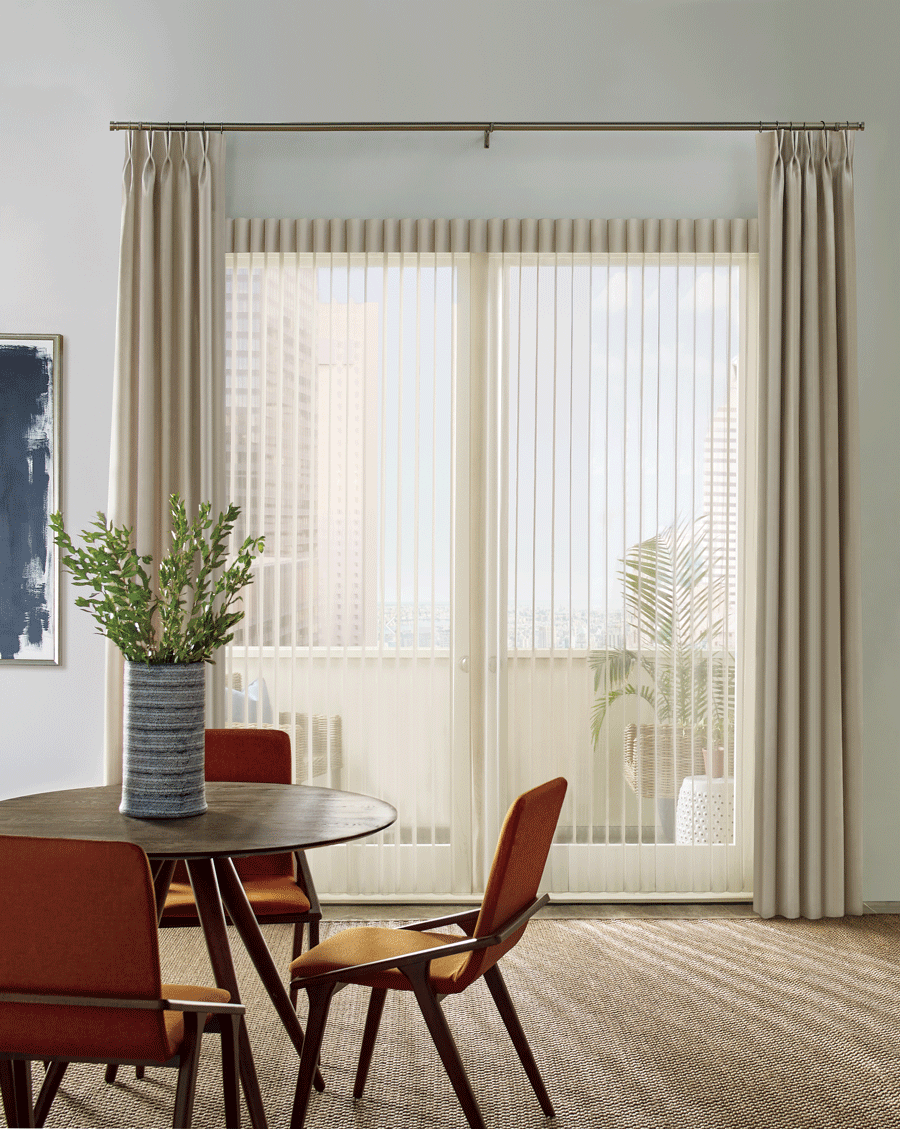 Customize the Fit.
From sliding glass doors, to french doors & beyond, every set-up is unique. The glass sizes, the door handles, the layout of your home–all of these characteristics can vary from home to home. This is why finding the best window treatments for doors is really a custom experience. That doesn't mean you have to feel overwhelmed. Your window coverings expert is specially trained to design a custom fit.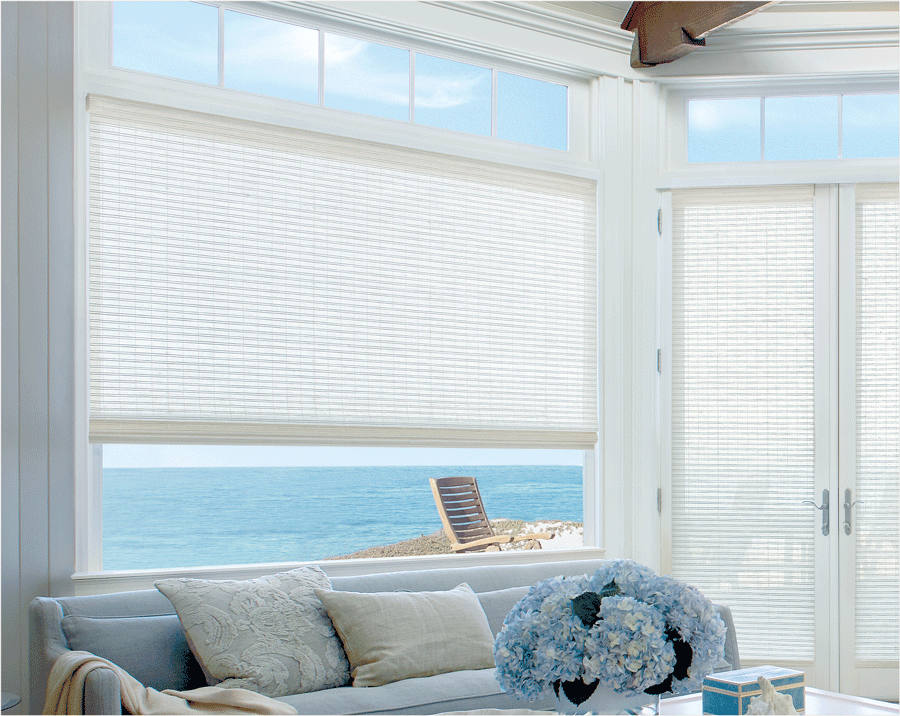 Concentrate on Function.
While the fit is all about sizing and specifications of the doors, the all-important function is another reason you'll be happiest with a custom product. The window treatments you select should offer the solutions you need, in conjunction with the specialty traits of your home. The opening and closing of your doors should be simple, allowing you to gain from the added benefits of covering your doors.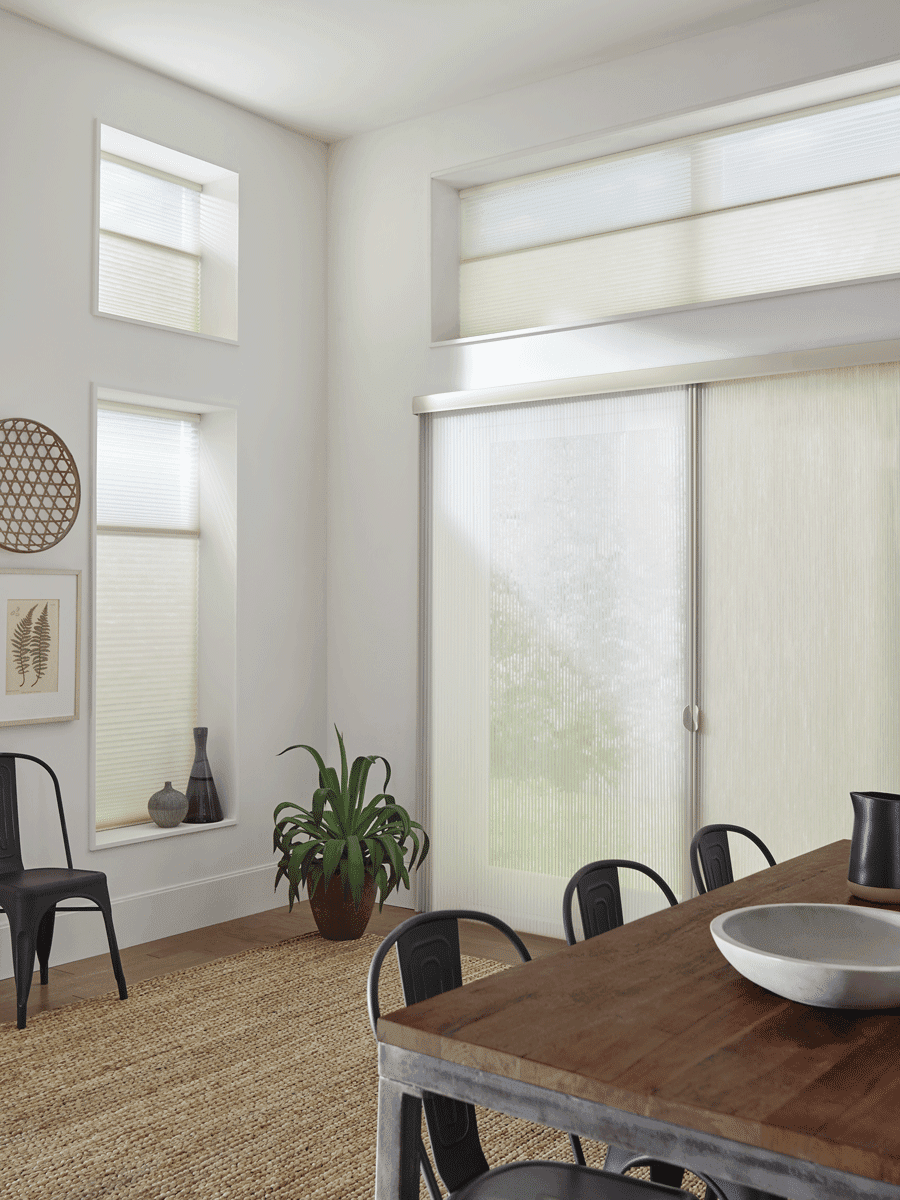 Enhance the Style.
Unsure about the "look" of your space? Due to this, many people have a tendency to put off covering their doors. Doors are often part of an open space and shared style. Due to this, you'll want something that coordinates, enhancing the beauty of your home. Many of our products are available with fabrics that cross categories. That means, you'll be able to create the perfect look throughout your home.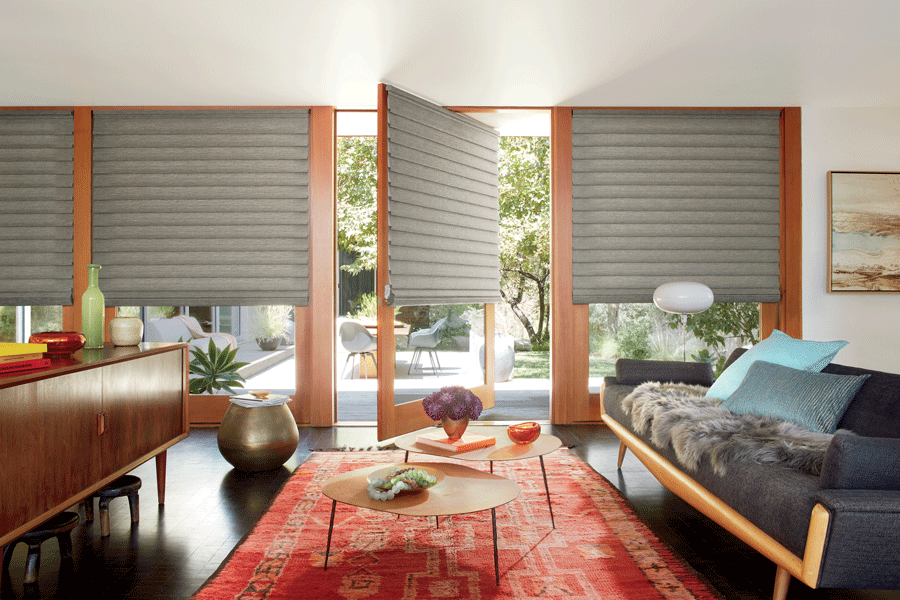 We've Got the Best Window Treatments for Doors!
Keeping your doors uncovered is simply not an option as the warm temps–of the Houston summer–draw near. Let's chat about your project. Which solutions are important to you? What frustrations do you have? Are there styles you already love? At Creative Blinds, we'd love to help you discover the best window treatments for doors in your home. Set up your FREE design consultation today!