Don't you love to see room transformations? We sure do! And, there's no better way to see results than before and after window treatments. The way shades, blinds, shutters and drapery can create atmosphere, coordinate design and finish off the look of a home is unparalleled. We've got 5 favorites for you…
Harsh to Happiness
Your home can feature stunning design elements, but if the air is filled with glaring light, you'll never have a chance to enjoy it. Entering natural light should be softened, for a glowing atmosphere that's bright, yet controlled. The woven wood shades in this condo allow filtered light to warm up the space while cutting the glare. Not only will the atmosphere be safe and comfortable, but those UV rays are now blocked, preventing them from damaging valuable design elements, like hardwoods, wall art, upholstery & more.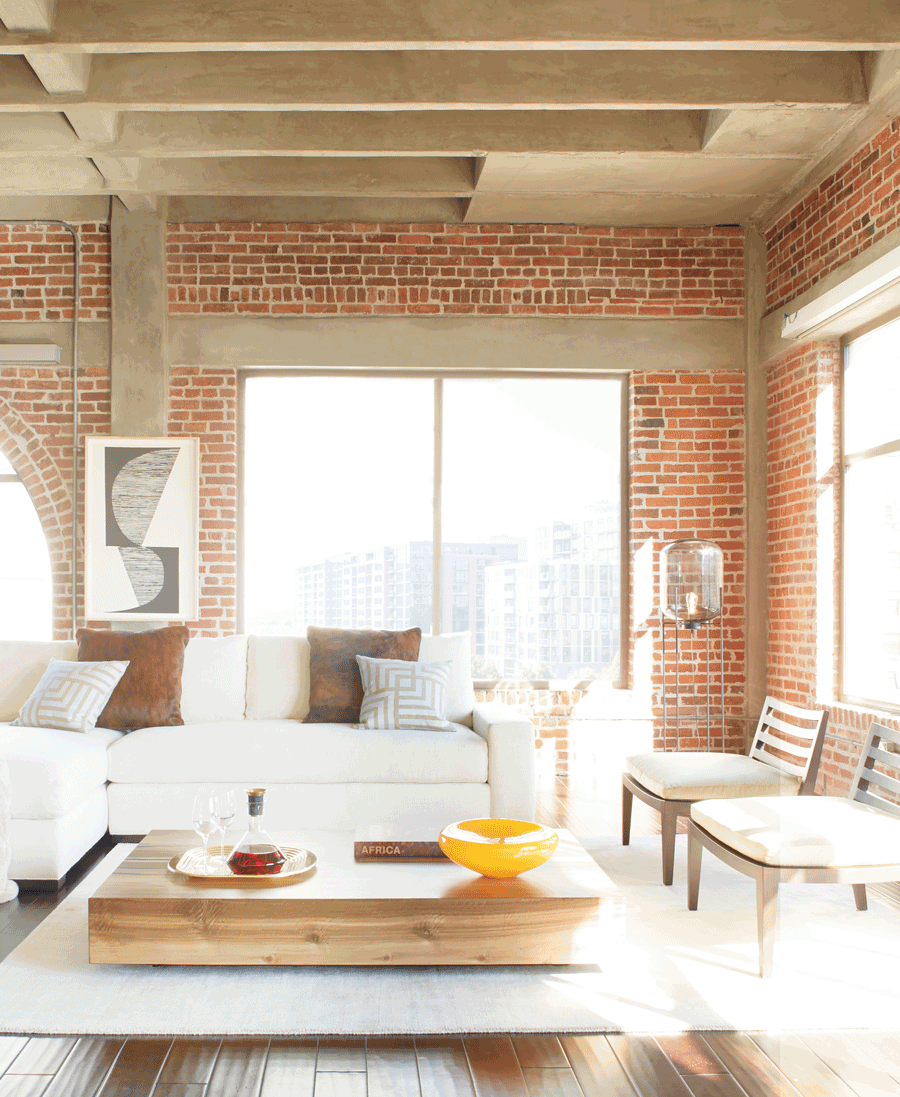 Love Those Large Windows Again
When you have a breathtaking view, there's just nothing else like it. Whether you overlook the cityscape or a sprawling landscape, large windows are the ideal way to take in the view. But, after existing with them for a period of time, the love can start to dwindle. The love you have for that view can easily be replaced by exhaustion from the heat, headaches from the glare and discomfort from the lack of privacy. With a before and after window treatments transformation, you'll see a customized atmosphere. 
Control incoming light

Maintain interior temps

Enjoy the view (when you want to!)

Relax in privacy
We love how easy it is to see this space showcase all of those benefits. The roman shades, combined with the top down feature, deliver the right control for a customized ambiance. This home office boasts one more feature you might not even have noticed: Smart Shades. With a simple "Siri, Close the Shades," the room is transformed from light to dark–or anywhere in between.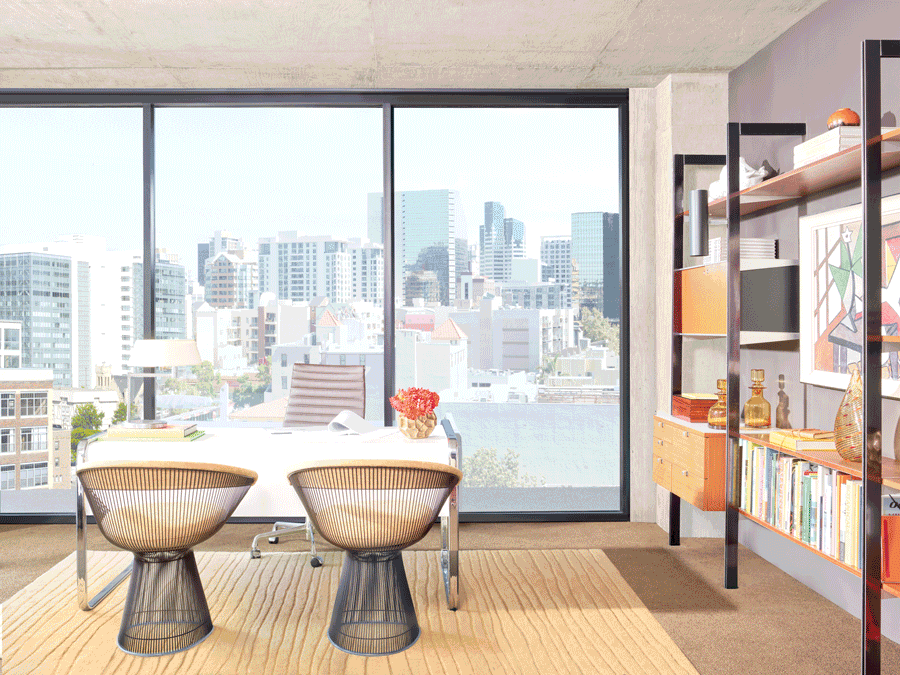 Elevate the Design
Today's window coverings can take your home from frumpy to fabulous in a matter of no time. The finishes, colors, textures and materials all come into play, coordinating the look of your home for a dynamic reveal. Blinds are no different. We love the modernized look of metallic blinds, adding low profile design at the window while providing light control and privacy.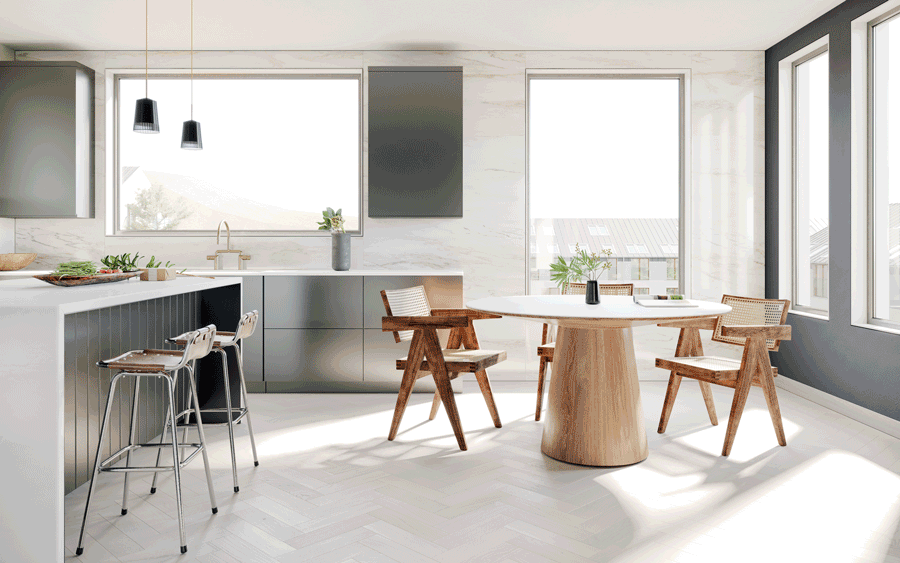 Keep Your Living Room from Being an Escape Room
Living rooms and family rooms are designed to be places to relax and unwind, whether you're spending time by yourself, with family, or hosting friends. But, when the natural elements come into play, your windows can turn a living room into an escape room quickly. One of our favorite transformations to show off happens with the sheer shades effect. This before and after window treatments result comes from adding sheer window shades to bare windows. Incoming light turns to a soft glow. But the view? It's nothing short of amazing. The landscape still looks perfect, but the harsh light is gone, and the UV rays are no longer threatening your interiors.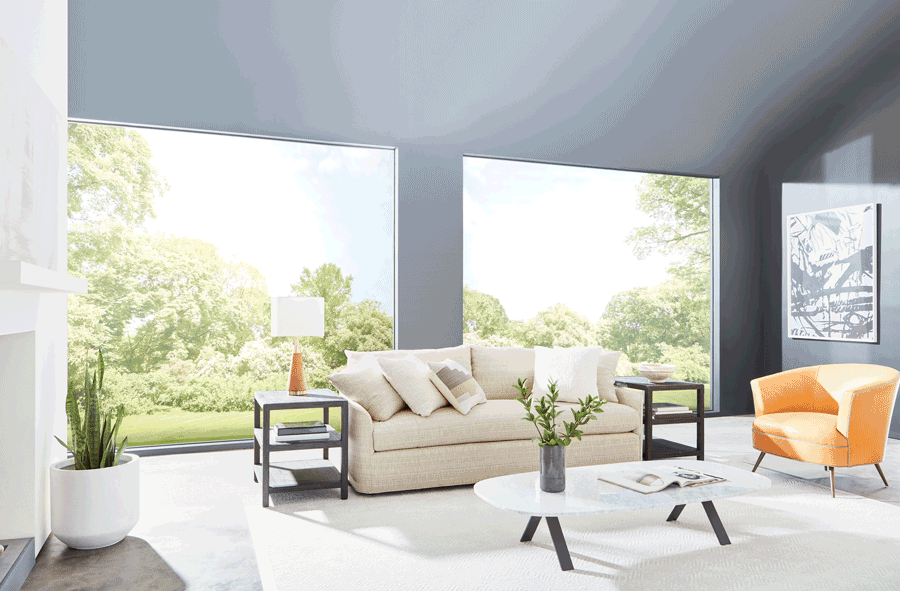 A Cozy Spot, Made Better
If you have a nook in your home, chances are you imagined it to be a cozy space. Maybe you dreamt of curling up with a good book, or an afternoon "catch up" and coffee with an old friend. Does the reality match the dream? Or do you find the space filled with heat, light and a neighborhood view in? We love the way these plantation shutters add clean lines to this nook. Sometimes, the idea of window coverings might make you think you'll lose out on the light. But, the fresh design of white shutters, with just the right positioning of the louvers, means you'll enjoy beautiful style with ideal light control for any occasion.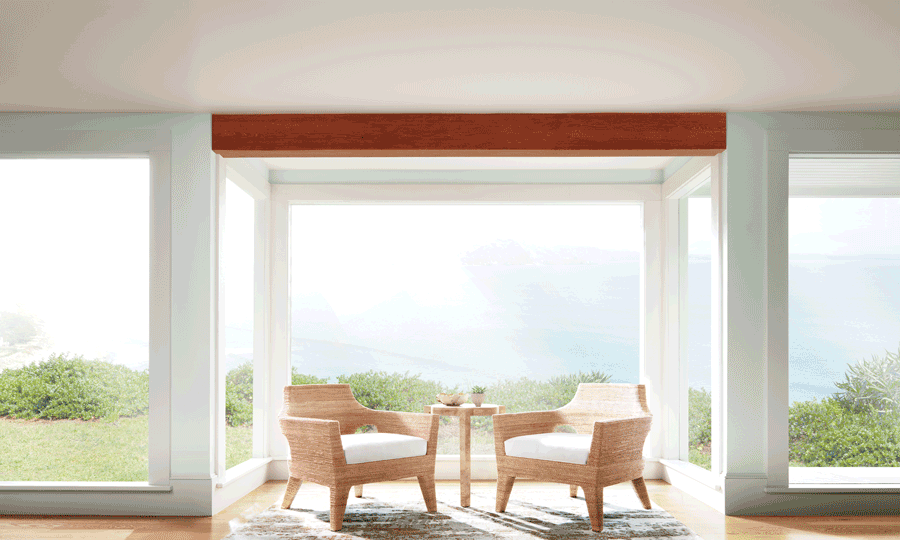 Before and After Window Treatments: Do You Need Your Own Transformation?
Did you find yourself nodding in agreement to the woes of the homeowners in these homes? Window issues are prevalent here in the Houston area. We know. We see the results of before and after window treatments on a daily basis. The team of Creative Blinds can show you just how happy you'll be with new window coverings. We'd love to help you work on your own project. Get in touch with our team for your FREE consultation today!