One of the growing trends to see over the past few years? Black Trim Windows! We love the contrast, the definition, and the way the view is framed. Making the decision to bring this contemporary look into your home involves intentional style. But, how do you cover black trim windows? Let us show you!
Roller Shades
This will be among the most popular answers given. The reasoning is that when you want to cover black trim windows, chances are you still want to enjoy the look. Roller shades are a simple, sleek way to get privacy and light control, while also easily rolling them up out of the way. And, with the right fabrics, you can still see through to the dark trim, even when the shades are lowered in place.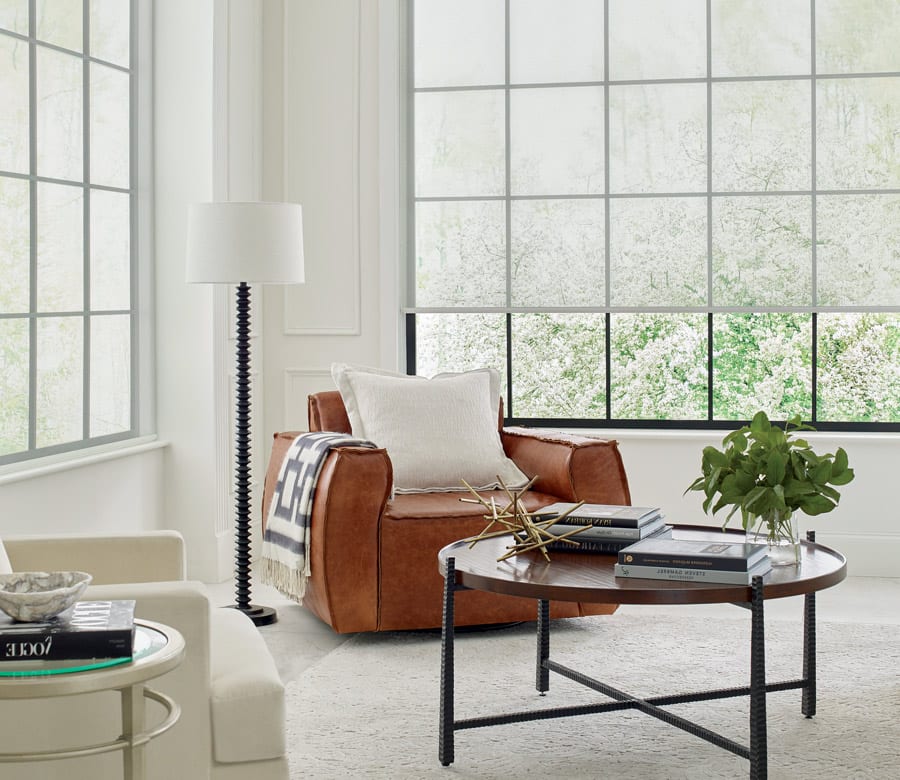 One option homeowners are loving is the dual shades feature. This system lets you have see-through viewing in one position and room darkening when the secondary shade drops in place.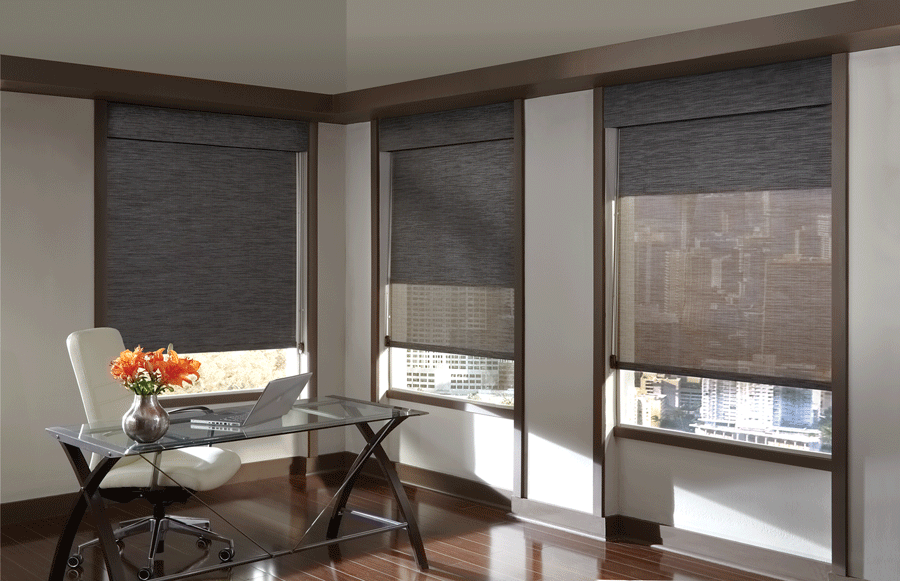 Sheer Shades
Much like roller shades, sheer shades allow you to have access to light control and privacy, but also experience view-through.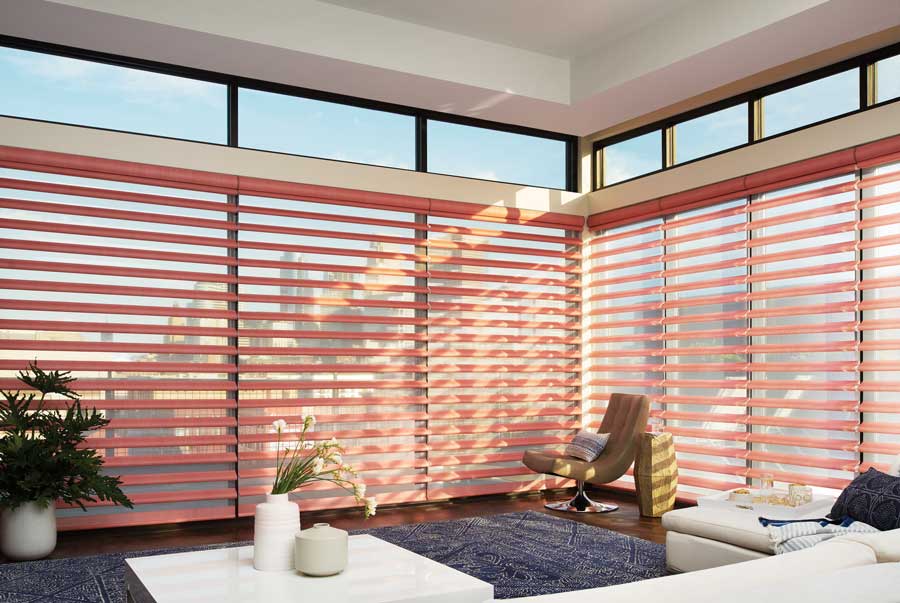 Depending upon which shadings you choose, you will have additional features. From dual shades, to all-in-one control, it really comes down to your style preference.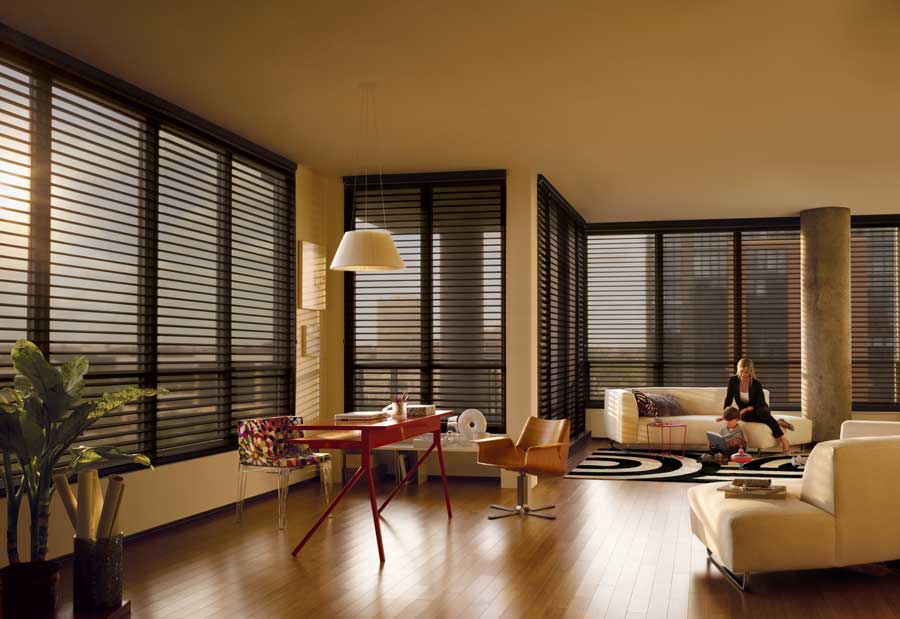 One important consideration when you cover black trim windows is whether you'd like to contrast the dark with a light colored fabric, or blend the look with something dark.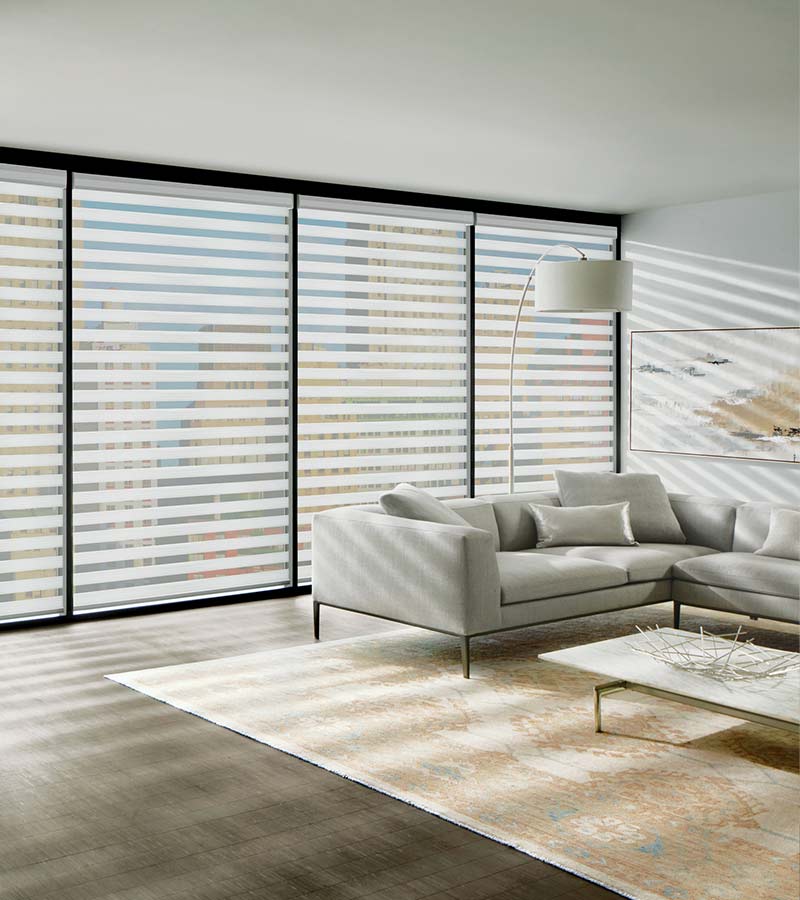 Even better, choose a shading system that offers dual control, so you can enjoy the look when you want, but cover up when you need more privacy and light control.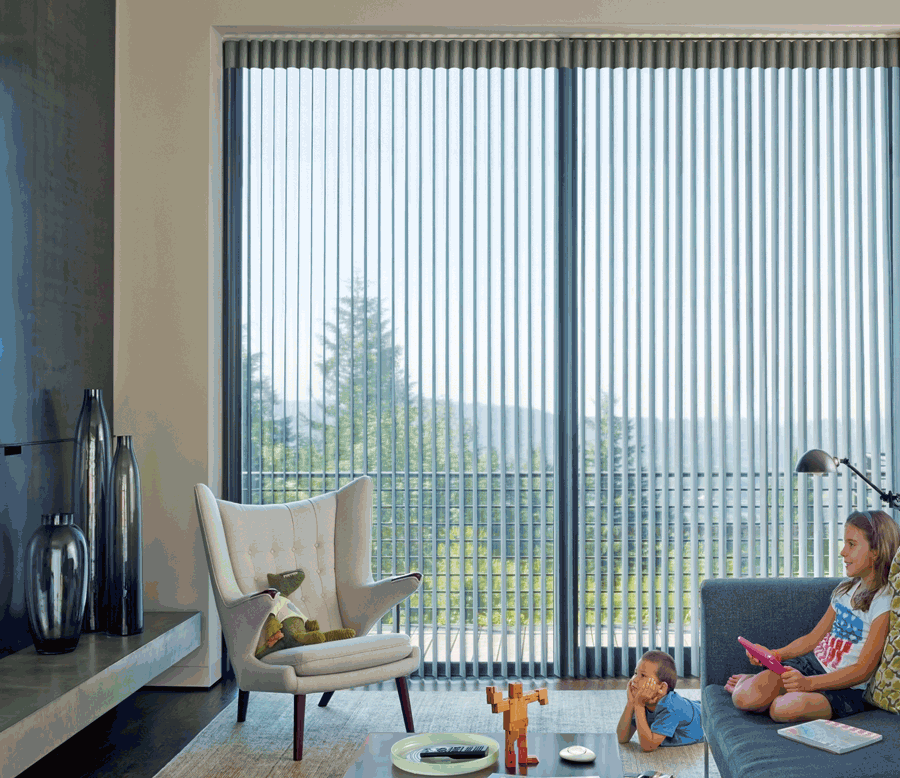 Roman Shades
The luxurious folds of roman shades fabric are always popular–for any window style. But, when you cover black trim windows, the folds bring dimension to the window for an added style boost.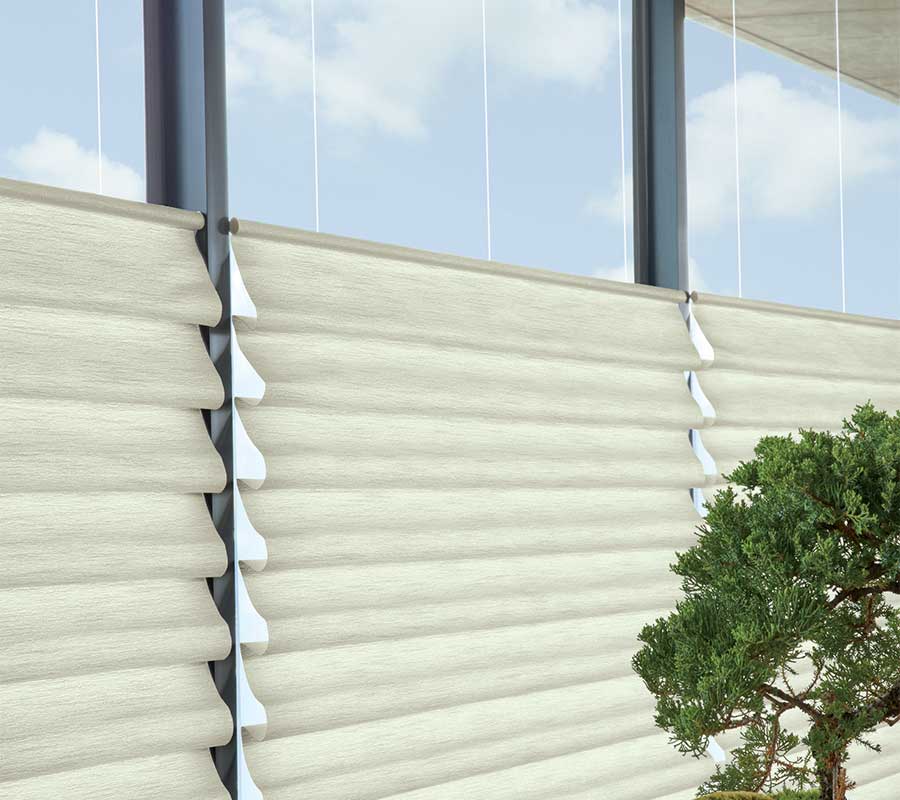 Honeycomb Shades
No matter what style of window you have, energy efficiency is going to be a factor. So, if your black trim windows need coverage, but they're plagued by intense sunshine, the cellular structure of honeycomb shades will be life-changing!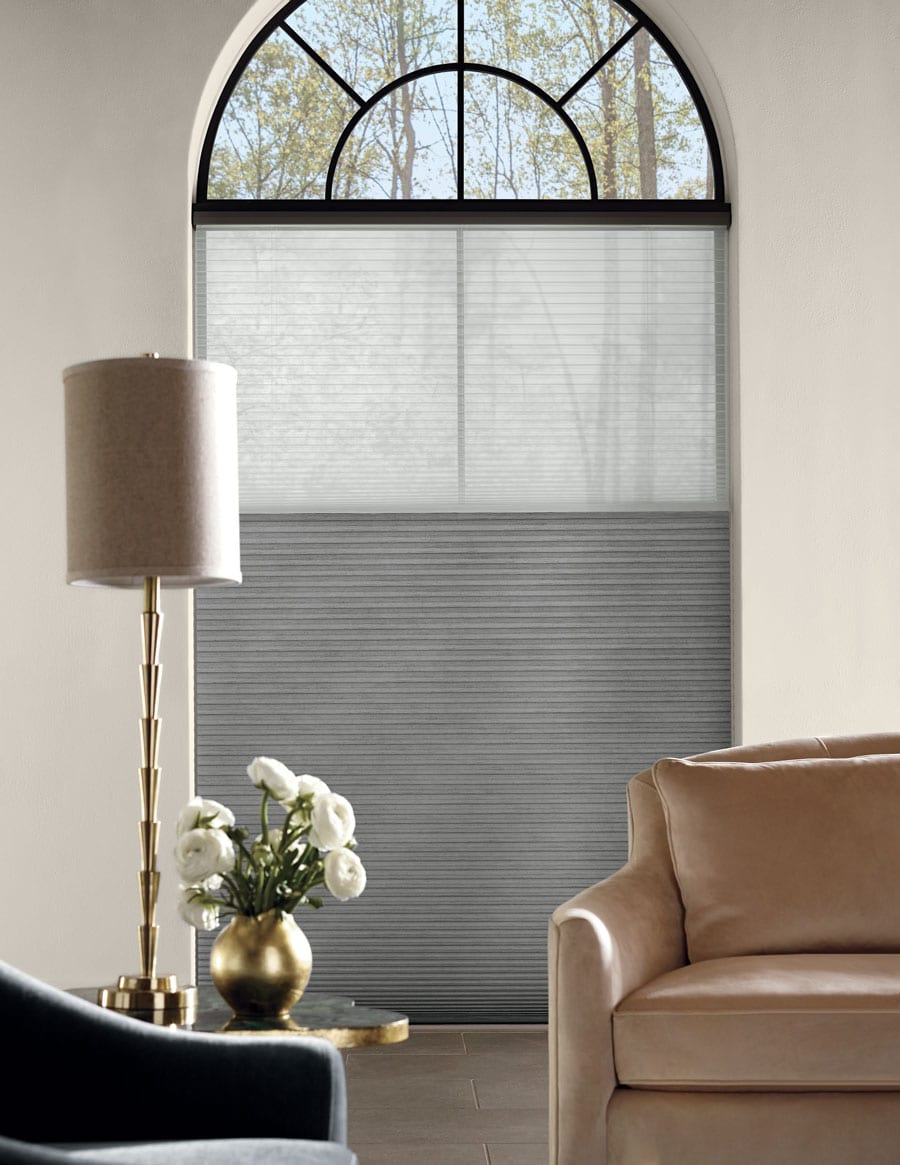 Similar to other window coverings, the fabrics chosen will have a huge impact on the overall look. Whether you choose to blend the look or contrast the coloring, you can make these sophisticated windows stand out with style.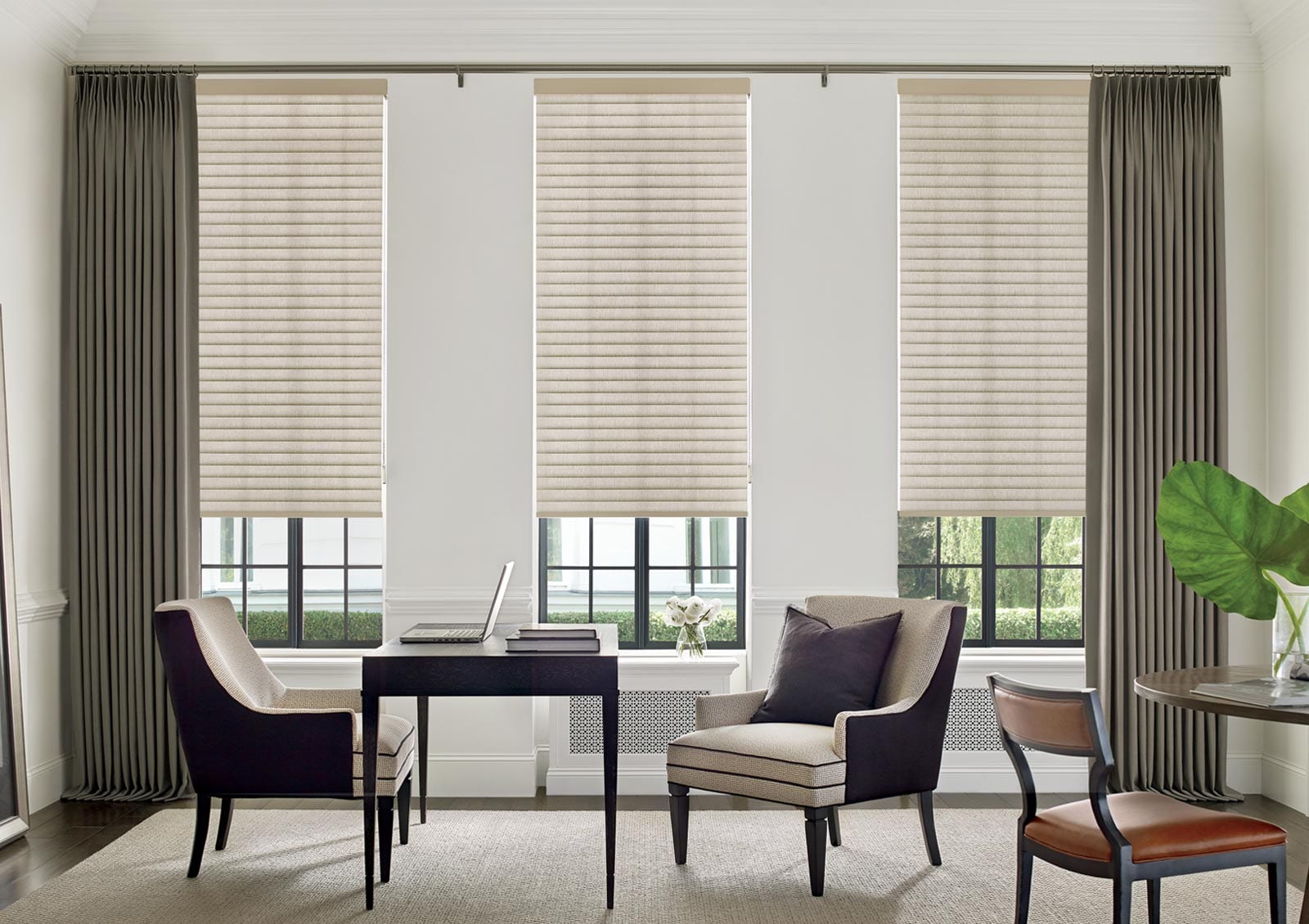 How Do You Get the Style without the Price Tag?
If you're deciding to replace windows, you know how expensive black trim windows can be. You might be asking yourself if it's worth it. Especially since–you might be covering them up anyway. If you'd like to keep the cost of the windows low, but get the designer look, we've got ideas! Window blinds can be customized with designer trims that add a touch of contrast at the window.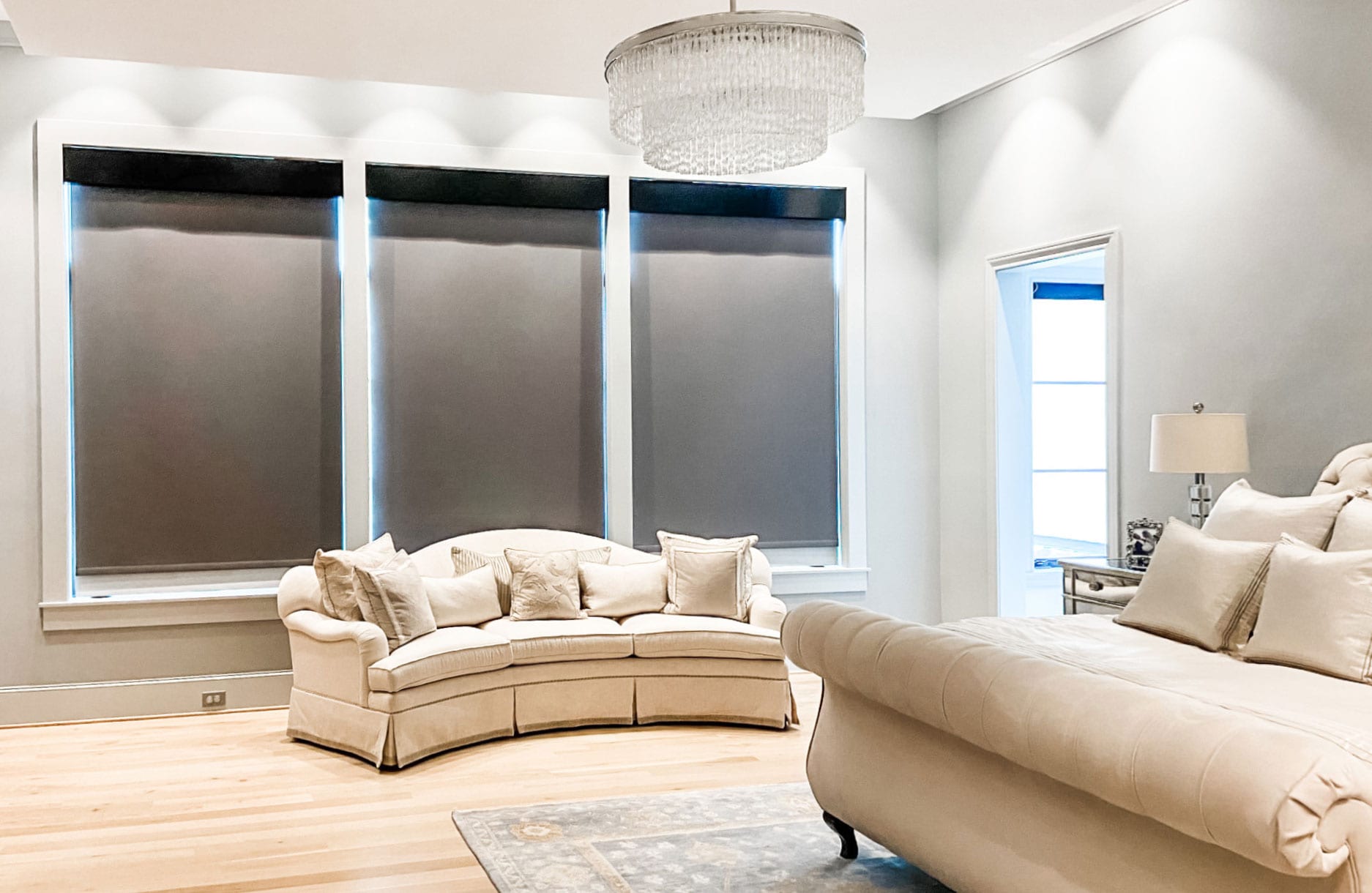 Interior shutters are another excellent choice when you want to frame your windows in style. Give your home a stunning backdrop with all of the control you'll need.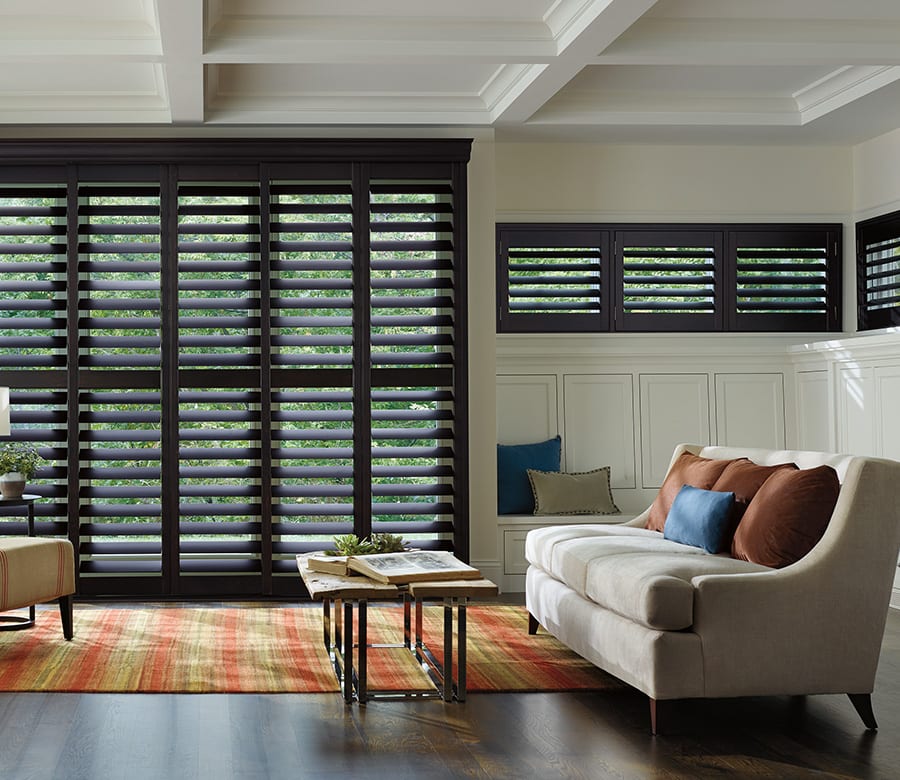 Need to Cover Black Trim Windows? We Can Help!
Our team at Creative Blinds would love to help you bring the right style and comfort into your home. Visit one of our showrooms in the Houston area to see the products and fabrics up-close and in-person. Then, invite us to your home where we will share advice and inspiration as you choose how to cover your windows. Set up your FREE consultation today!