Just a few weeks into a new year, and the 2023 window treatment trends have emerged. We love the windows in our home, right? We are showcasing the top 5 trending elements you'll see this year. But, don't worry about the word "trends." These statements will carry you for years to come, as they perfectly blend style + function for incredible home design.
Organic Materials
Some of the best-loved colors, textures and fabrics that you'll see in the 2023 window treatment trends will be full of organic materials. Bamboo, grasses and woven woods bring depth and color–even in their natural form. The design world loves playing up the neutral palette, and these materials will play ever-so nicely. Discover our popular Woven Wood Shades or the alluring design of Alustra Woven Textures.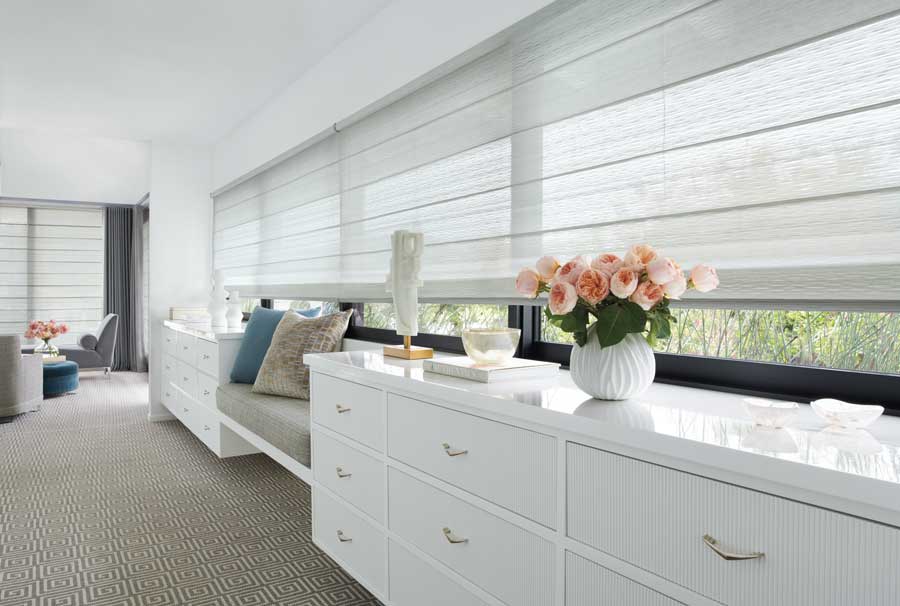 Smart Everything
As the world of home automation continues to enhance our lives, more and more homeowners are drawn to the idea of that "set it, and forget it" way of thinking. Motorized blinds, shades, shutters & drapery are capable of delivering that experience. But, it's not just about ease and convenience. Smart adjustments on set schedules can have a lasting effect on utility bills and home security. See more about PowerView Automation.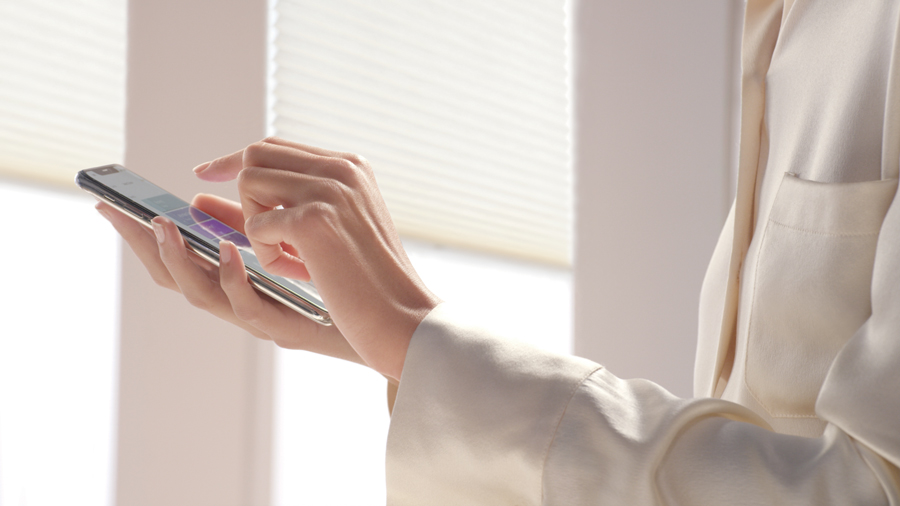 Simple Luxury
There's just something about Roller Shades. Once thought of as "Grandma's shades," this category of window coverings has certainly risen to fame. With stunning fabrics and modern hardware, they are capable of blocking extreme light OR giving you a view-through of the landscape. They can also do both–and anywhere in between–with the introduction of dual roller shades. See how Designer Roller Shades are playing up to the 2023 window treatment trends.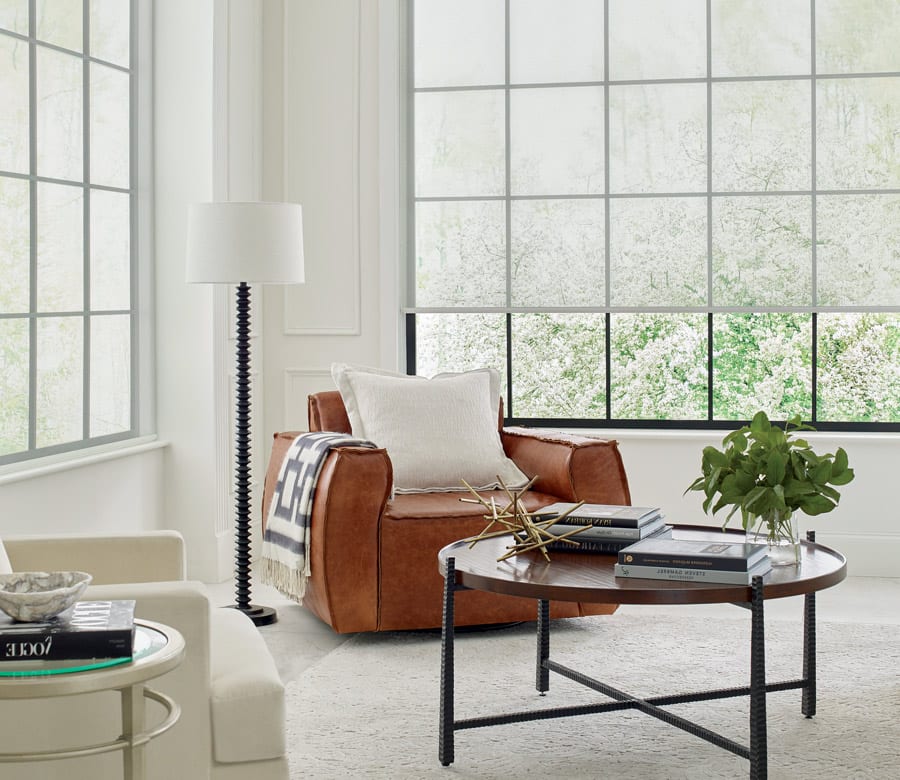 Layered Fabrics
Beautifully on-trend, the idea of layering drapery and shades at the window is really a timeless look. Incredibly functional, it provides you with light control, energy savings and privacy while offering a gorgeous scene at the window. Discover how to Layer Drapery at the Window.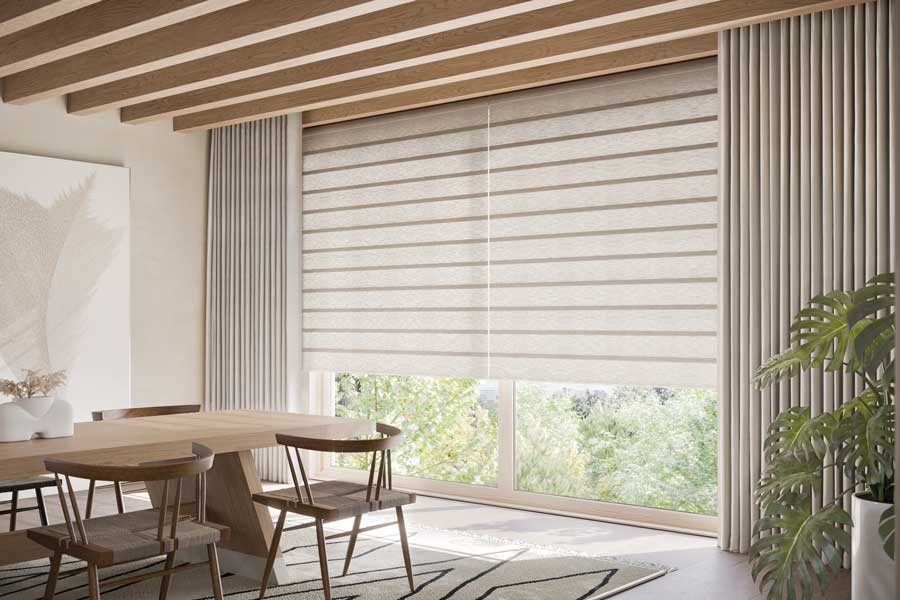 Sustainability
In today's world, sustainability is on everyone's mind. It starts with recycled fabrics and responsible manufacturing. And, more than ever, homeowners want products that will provide energy efficiency and protection from the natural elements. They're also very interested in the durability of their investments. Consumers are making choices in products that have long-lasting quality. Hunter Douglas is a name many clients know and love for all of these reasons.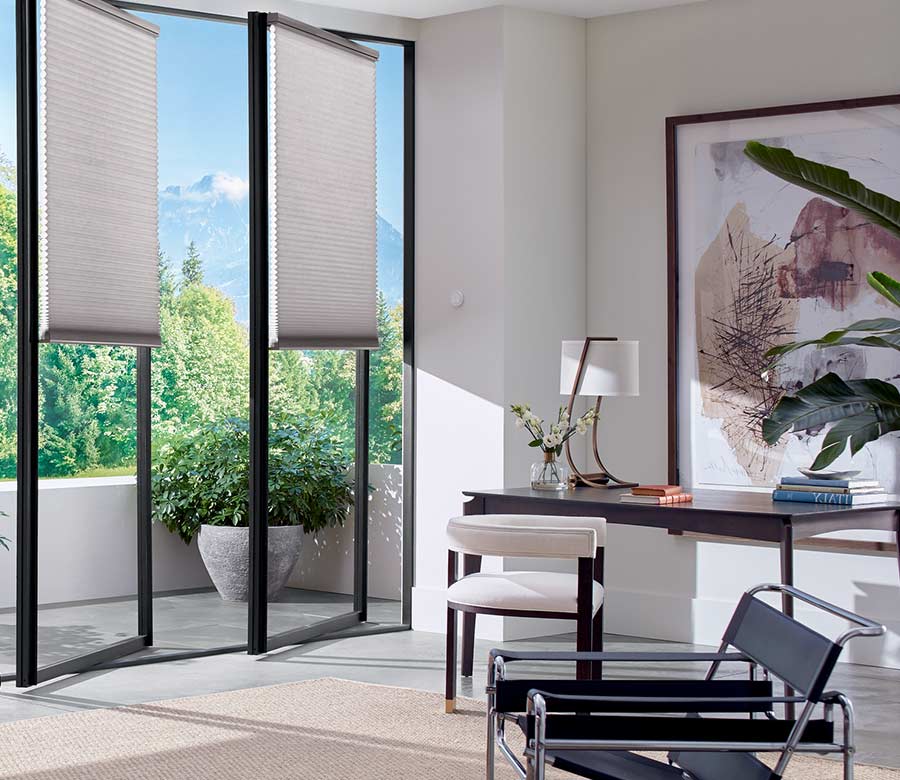 2023 Window Treatment Trends: Do You Have a Favorite?
Covering your windows is a priority when it comes to controlling the light, temperature and natural elements. But, you don't have to sacrifice style. The 2023 window treatment trends ensure an ideal balance of beauty + function. Which ones are you loving? Get in touch with our team for your FREE, in-home consultation.