The lighting in your home can make or break the atmosphere. That's a big reason behind the growing popularity of light filtering window shades. With the ability to bring in natural light, yet block the UV rays and glare, sheer fabrics have taken the window covering world by storm. The only improvement? Expanding the range. Dual Sheer Shades are quickly becoming a must-have for homes…
Defining Dual Sheer Shades
The incredible features behind dual sheer shades are not limited to one product collection. With a range of styles, solutions & operating features, you can have the most expansive range of light control. Simply defined, you'll have the ability to enjoy view-through, all the way to room darkening, on one headrail.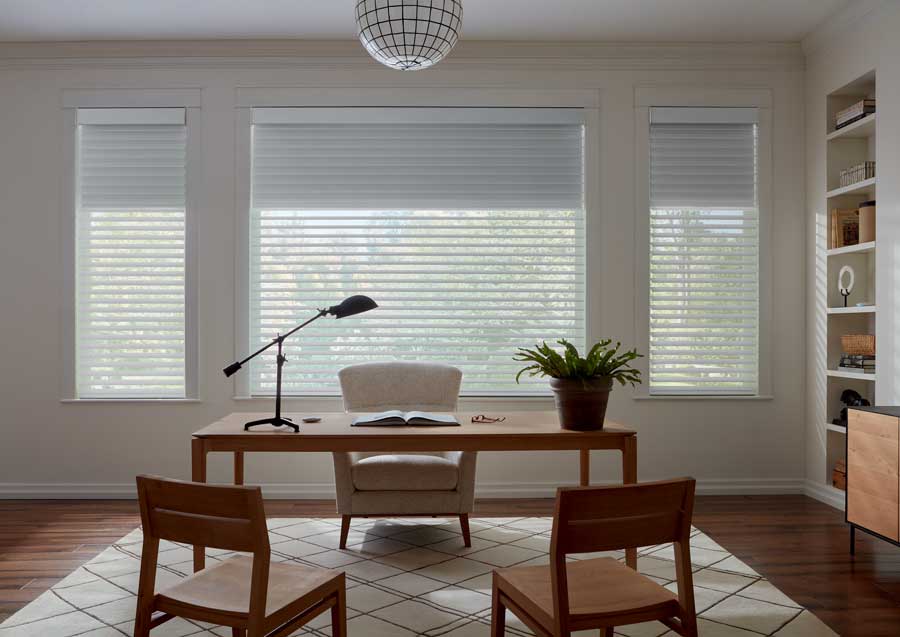 Meet the Products…
Silhouette Window Shades
This sheer fabric shade collection used to boast a range of light-filtering & view-savoring options. Now, with the ability to add the dual shade feature, you can also add room darkening to the list of control, as a secondary blackout roller shade can be lowered or raised to customize the control. Also available in the Nantucket collection.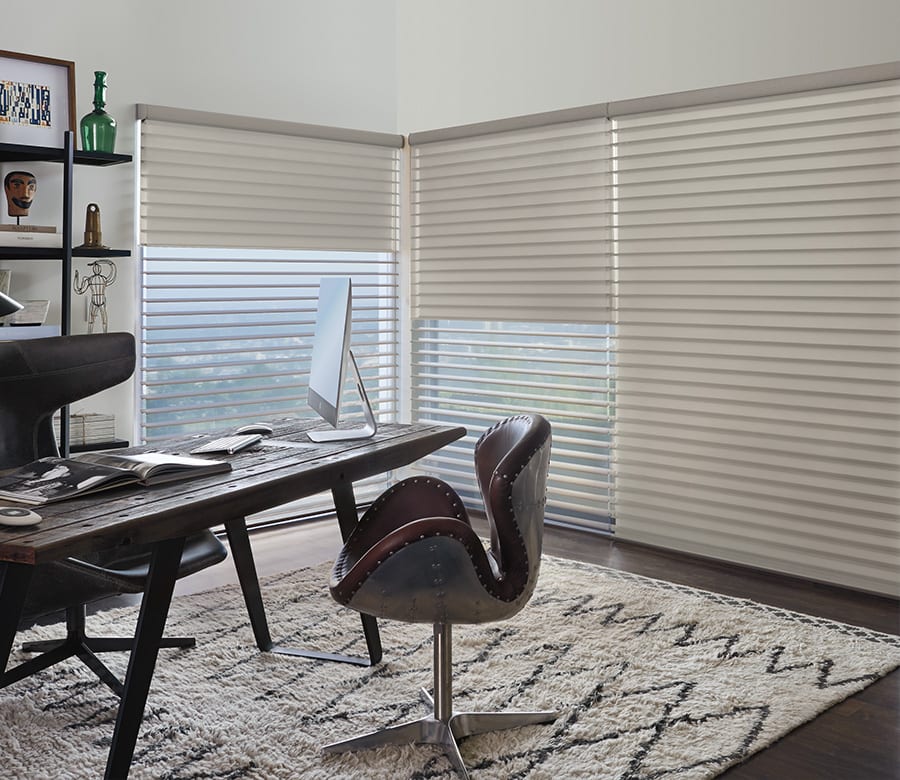 Pirouette Window Shades
Known for its Wow factor, the Pirouette has long offered a wide range of light control. Enjoy the view and soft lighting, or simply adjust the vanes to change the lighting. When closed up, they do have options for room darkening–all in one.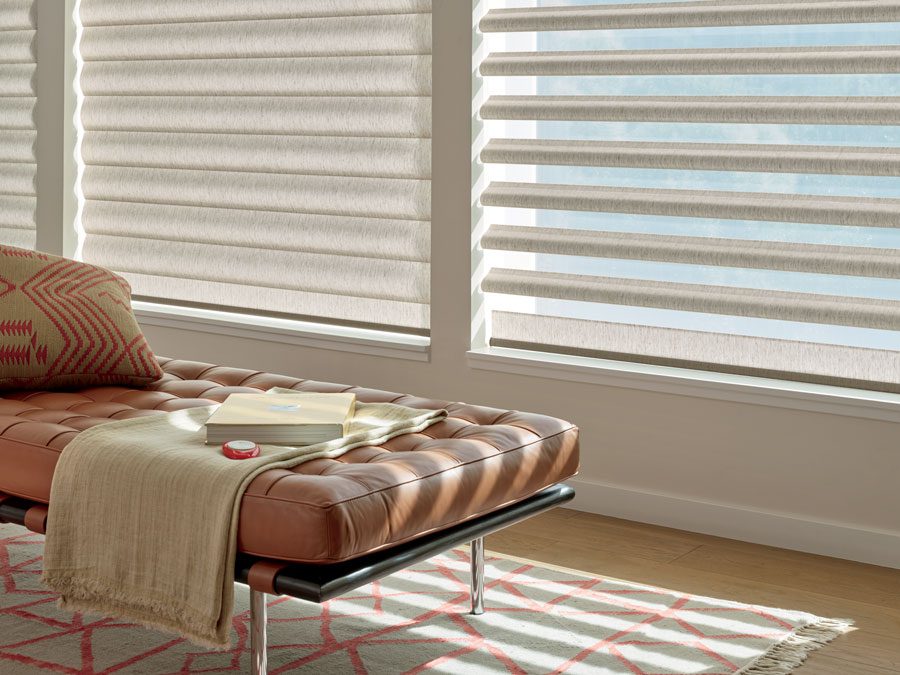 Designer Banded Shades
Sometimes referred to as Zebra Blinds, this innovative shade brings a modern look to your home while offering varying control of incoming light. Take in the view, while adding the look of geometric art at the window. Or, with a simple shift, the solid fabrics adjust to close off the light and the view into your home.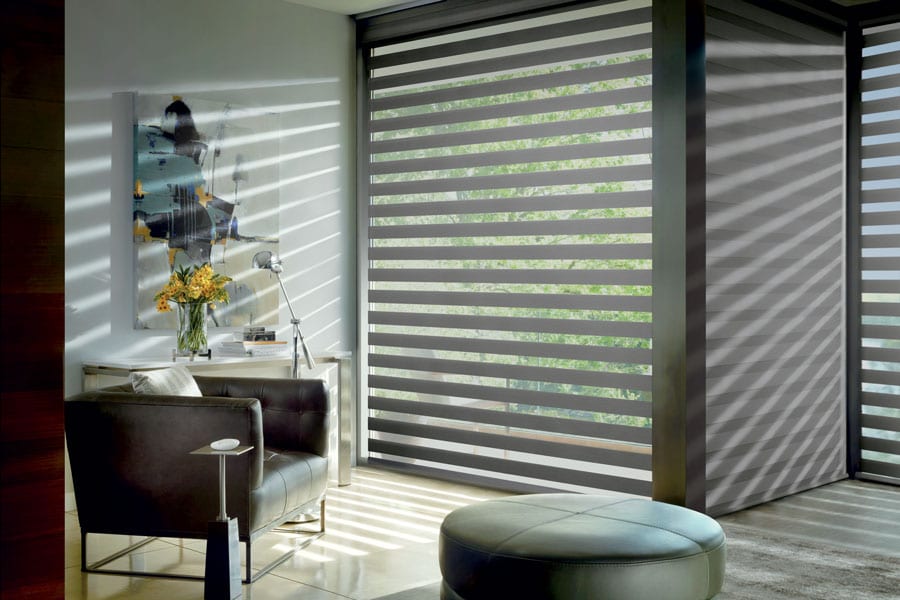 Designer Roller & Screen Shades
Once considered the ideal "on/off" light switch for your home, roller shades and screen shades have been given a favored boost with dual shades that share a headrail. The two-in-one option allows you to choose two separate opacities–filter the light & block it out–to create the perfect environment for any room in your home.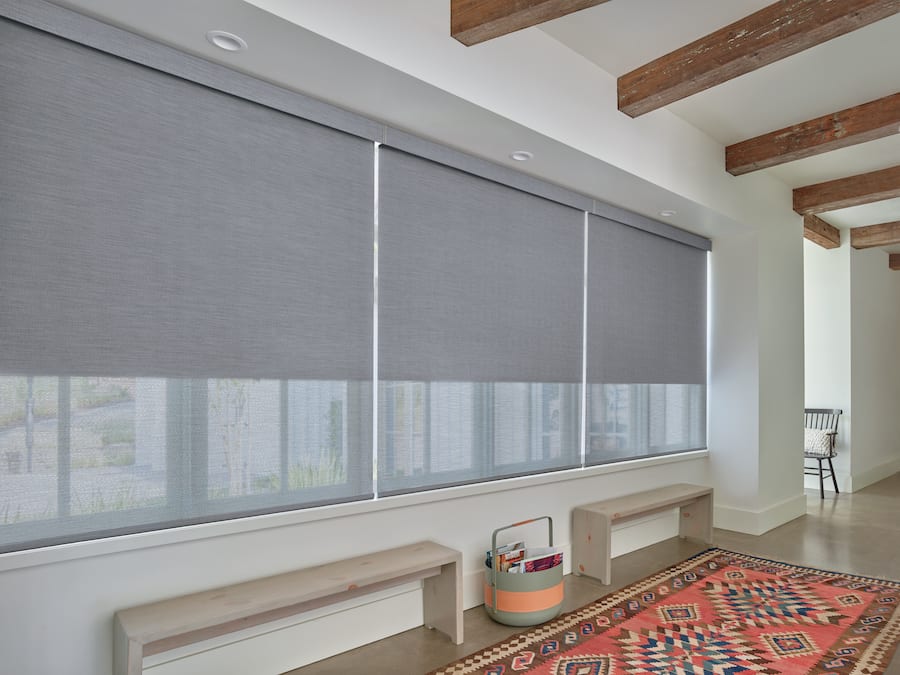 Vignette Modern Roman Shades
Roman shades don't normally come to mind when you consider the collections of sheer shades. But, with the latest advancements, you should know what's possible! Bringing the concept of dual sheer shades to rolling romans secures their position as a beautiful possibility when determining the best choice for your home. The secondary shade drops into place when you need it most. But, interested in the sheer glow and view of the outdoors? The right fabrics will deliver!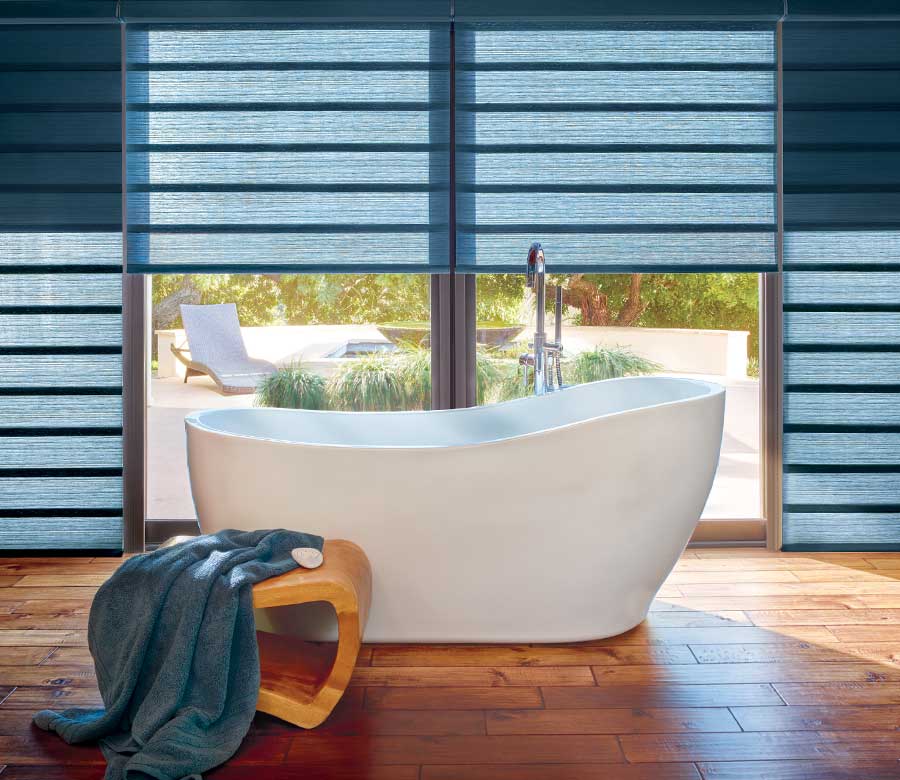 Do You Have a Favorite?
Does the idea of having the ultimate light control appeal to you? Of course! And, with the wide range of products available with this incredible feature, you're bound to have your eye on one. We'd love to work with you on your next project. Choose light filtering abundance, to room darkening bliss! Get in touch with our team at Creative Blinds for your FREE consultation.