Does this refreshing new season have you wanting to do a little "refresh" of your interiors as well? With all the extra light pouring in, your windows can be a great place to start! Layering drapery will allow you to add style and function to each window throughout your home. We're bringing you four tips to make layers the perfect statement for you…
1. Utilize Prints or Patterns
Patterns and prints allow you to tie in a pop of color, personality, and texture to a space. If you have existing shades or blinds, you can simply select a cohesive drapery to top off the look. Or, if you're seeking new treatments all together, we can help you find the perfect pair.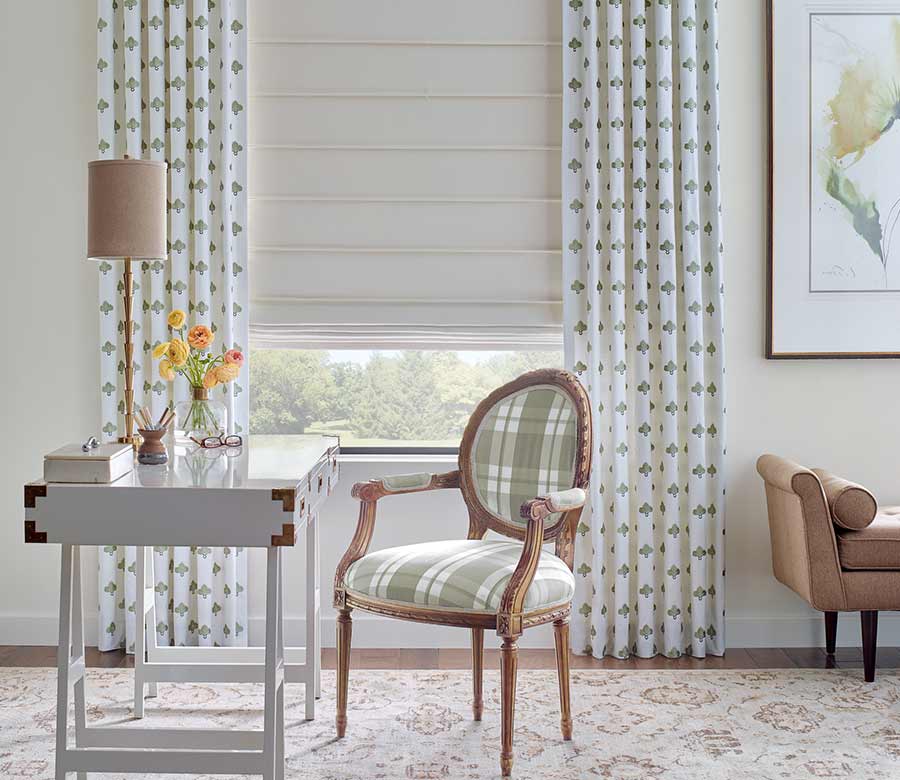 When layering two types of treatments, we recommend sticking with at least one solid. That way, the patterned selection you choose can stand out without becoming overwhelming.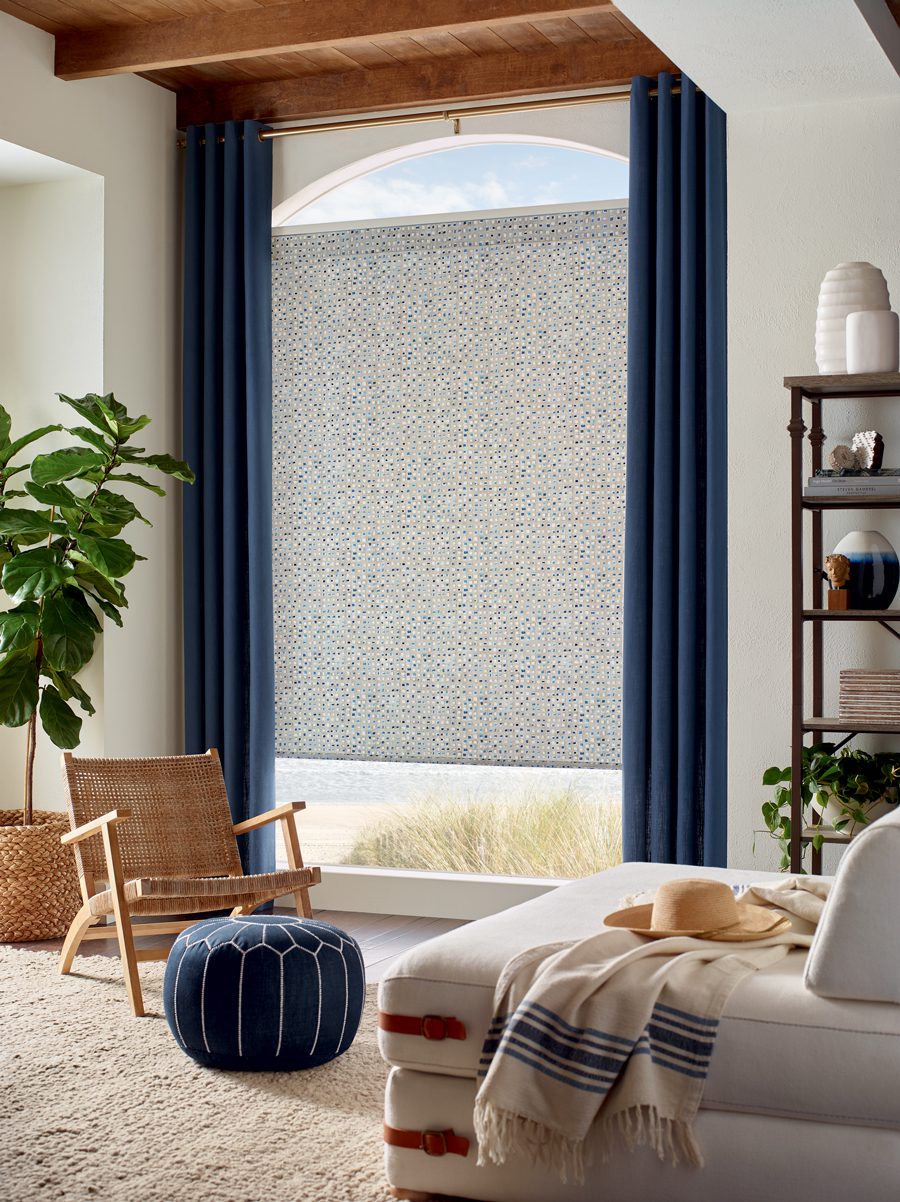 2. Choose the Right Hardware
Hardware tops off the entire look surrounding your windows. Similar to how you add accessories to your own outfits each day, your home deserves the same attention. Selecting the right drapery rod will tie the entire look together, whether you're hoping for a bold touch or a more neutral note, the hardware you choose can tell that story for you.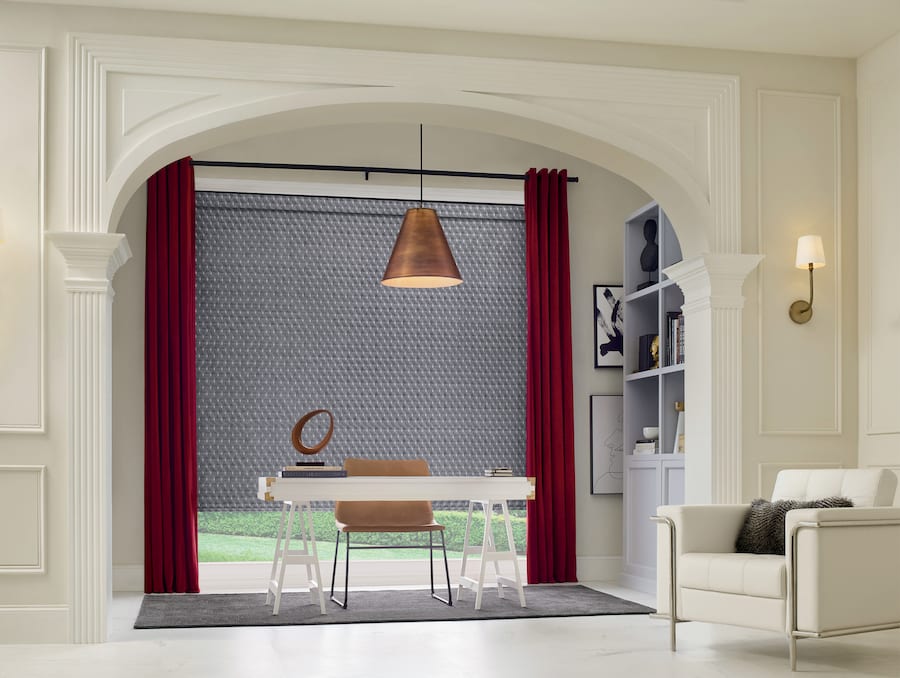 Look around your home's hardware you already have. Which finishes are you more drawn to? A shiny nickel, subtle brass, matte black… You name it! One other piece to keep in mind when it comes to hardware is the install. Raising it more above the window will give the illusion of a taller ceiling, making your room feel more spacious.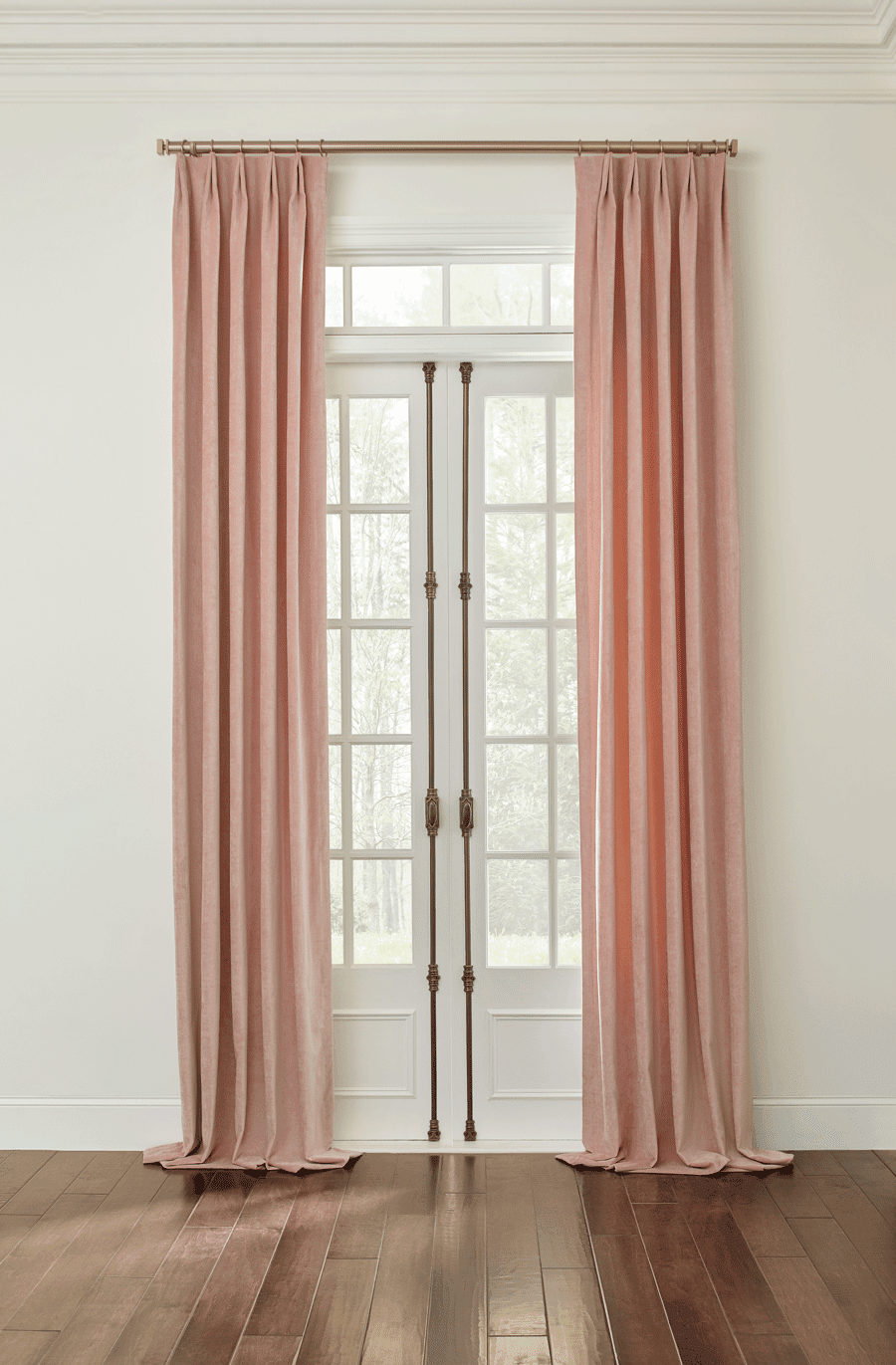 3. Keep Atmosphere in Mind
It's no secret that each room in your home serves it's own purpose, and likely, has a slightly different atmosphere. Layering drapery not only adds style to a space, but also improves the functionality when it comes to windows.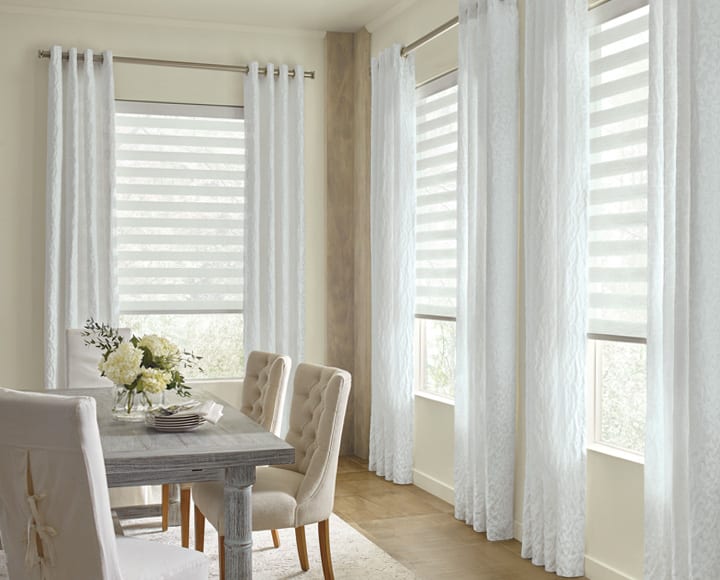 Layering drapery in a dining room or kitchen is bound to look different than in a master bedroom. By selecting a lighter option around the windows in the dining room you are able to diffuse the harsh light, while still keeping it bright enough to enjoy the family meal. In the master bedroom you could opt for a room darkening shade and drapery fabric to enhance privacy and light control for mornings you can sleep in.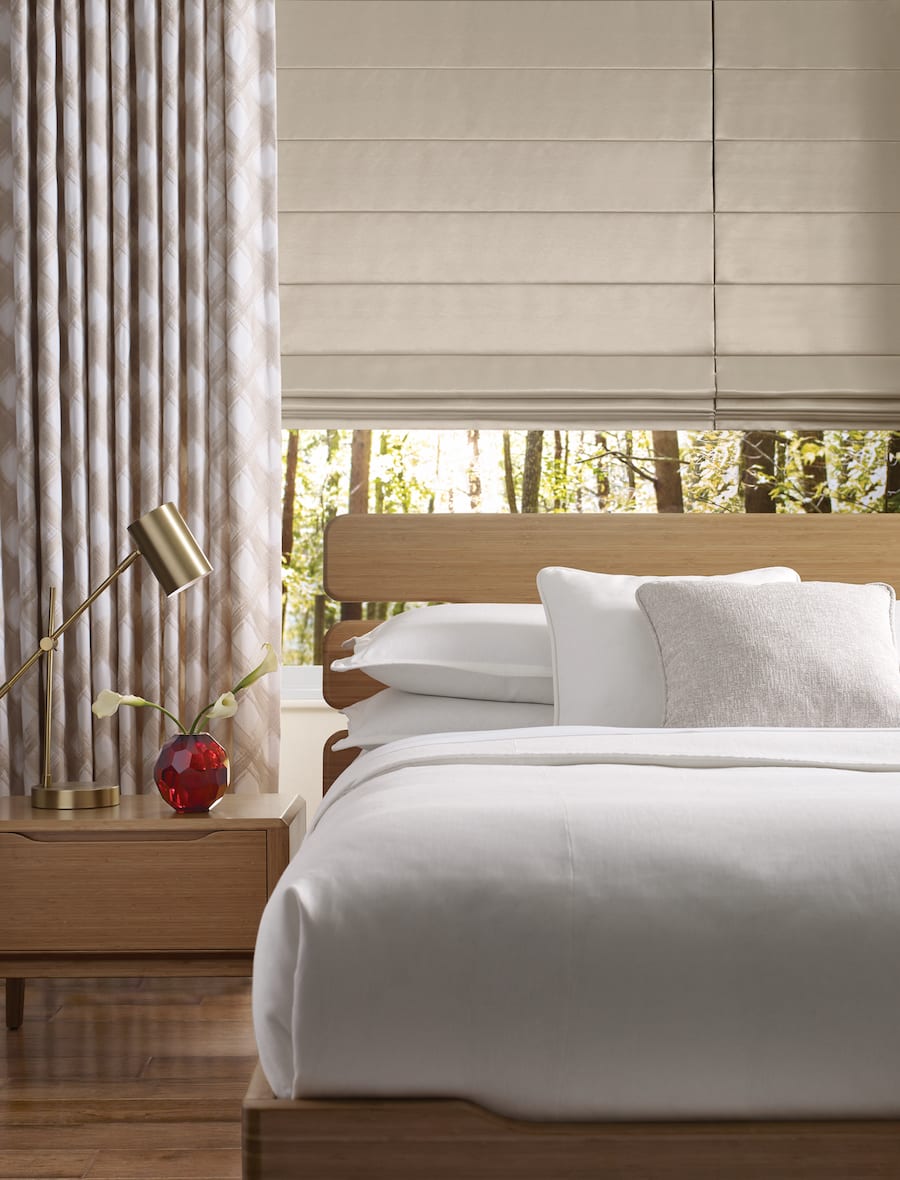 4. Smart Shades to Simplify
Smart shades are a window treatment always growing in popularity. Now–from anywhere–you can simply adjust your shades to control the light, privacy, atmosphere, and even energy efficiency throughout your home.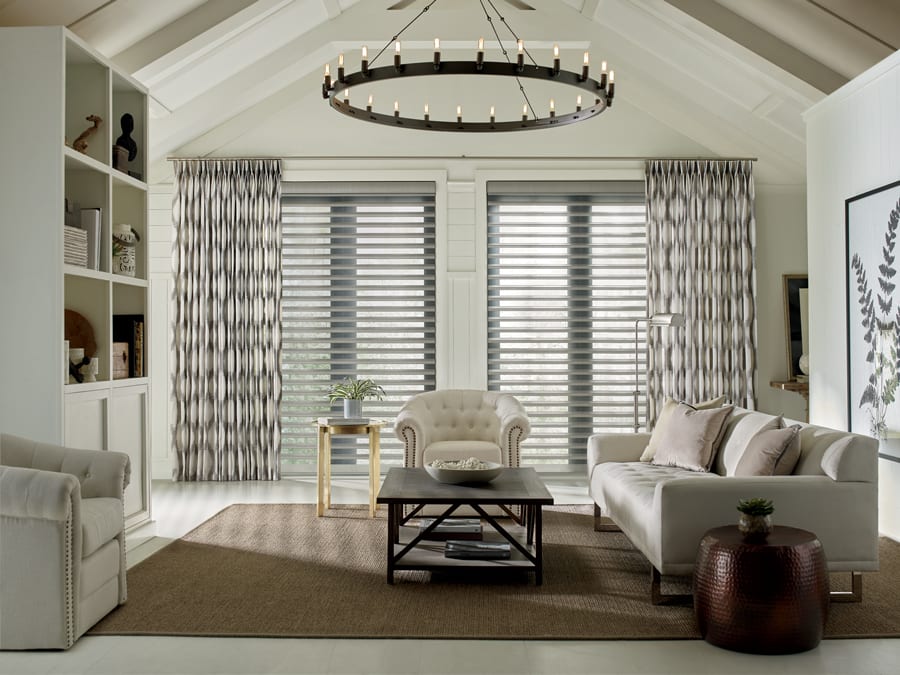 We're Here to Help with Layering Draperies
Picking out the most ideal window treatments can sometimes be a tough feat, especially if you're looking to layer on certain windows. Our team here at Creative Blinds is here to help you find the right shades and drapes to pair together to match your style and functionality needs. Contact us today for your FREE consultation.