Arches, angles and other uniquely-shaped windows add character and charm to your home. In case you missed our feature on Tricky Windows, we're here to offer inspiration and ideas for covering those "not so standard" windows you love.
Top Considerations
When deciding on window treatments for your uniquely-shaped windows, there are a number of things to keep in mind.
Which direction do the windows face?
Do you want the shape covered fully or partially?
Would you like the coverings to adjust or stay in place?
Which "look" goes with the style of your home?
Which "solutions" does your home need?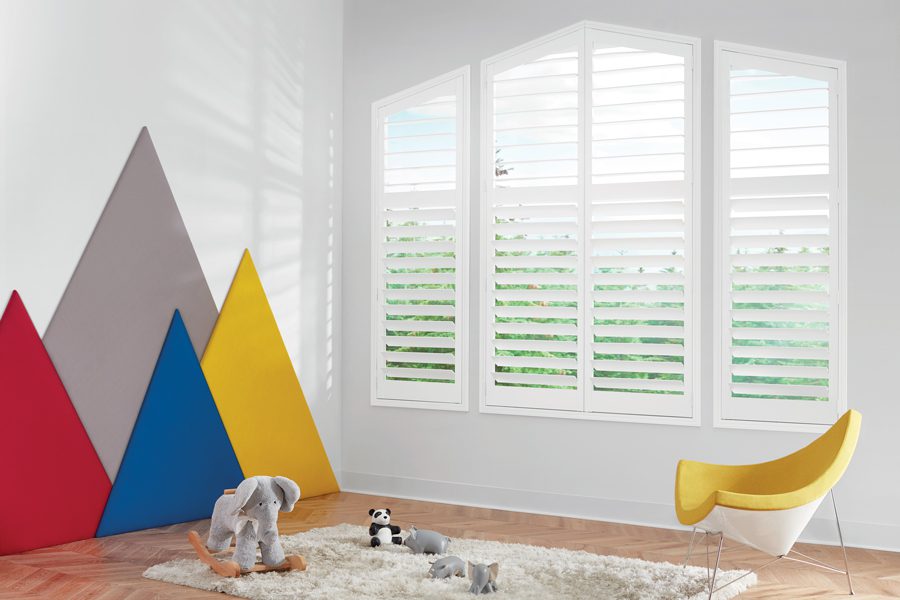 The Front of the Home
Because tailored shapes add a distinctly custom look on the exterior, the front of the home can be a likely spot to feature these windows. But, depending on the direction your home faces, too much natural light can heat up the temperatures and invite harmful UV rays. Not to mention, the windows at the front of your home deserve privacy. It's a great idea to add protection with window coverings designed intentionally to offer solutions–while highlighting the style.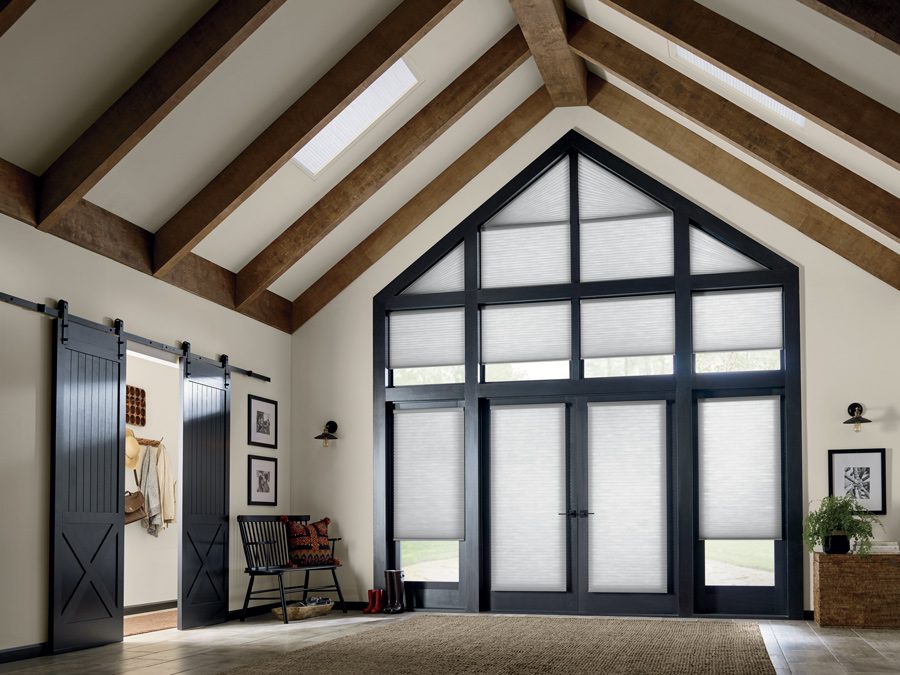 The "Look"
With options in window shades, shutters, blinds & draperies, there is no shortage in choices. This is where you'll decide which solutions you'd like to gain, along with the other window coverings in the same shared space. We never focus on "matching" window treatments, but lean more towards "coordinating" the coverings for an overall cohesive appearance.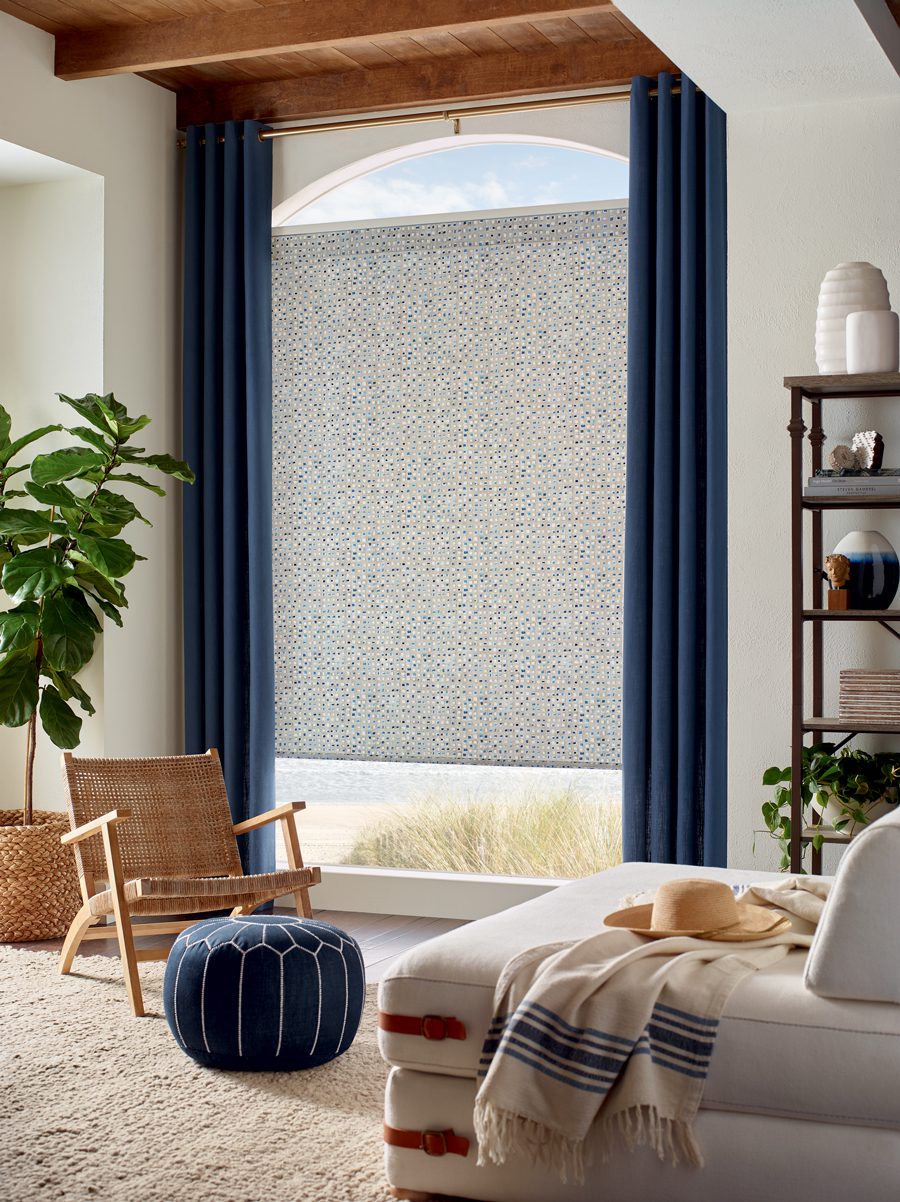 Coverage
The decision for full or partial coverage comes down to personal preference. There are particular lighting, privacy and UV ray issues that you'll need to solve for your home, as well as the overall "look" that fits the space. For instance, a home with uniquely-shaped windows in the bedroom may need full coverage, while the great room can leave arches exposed.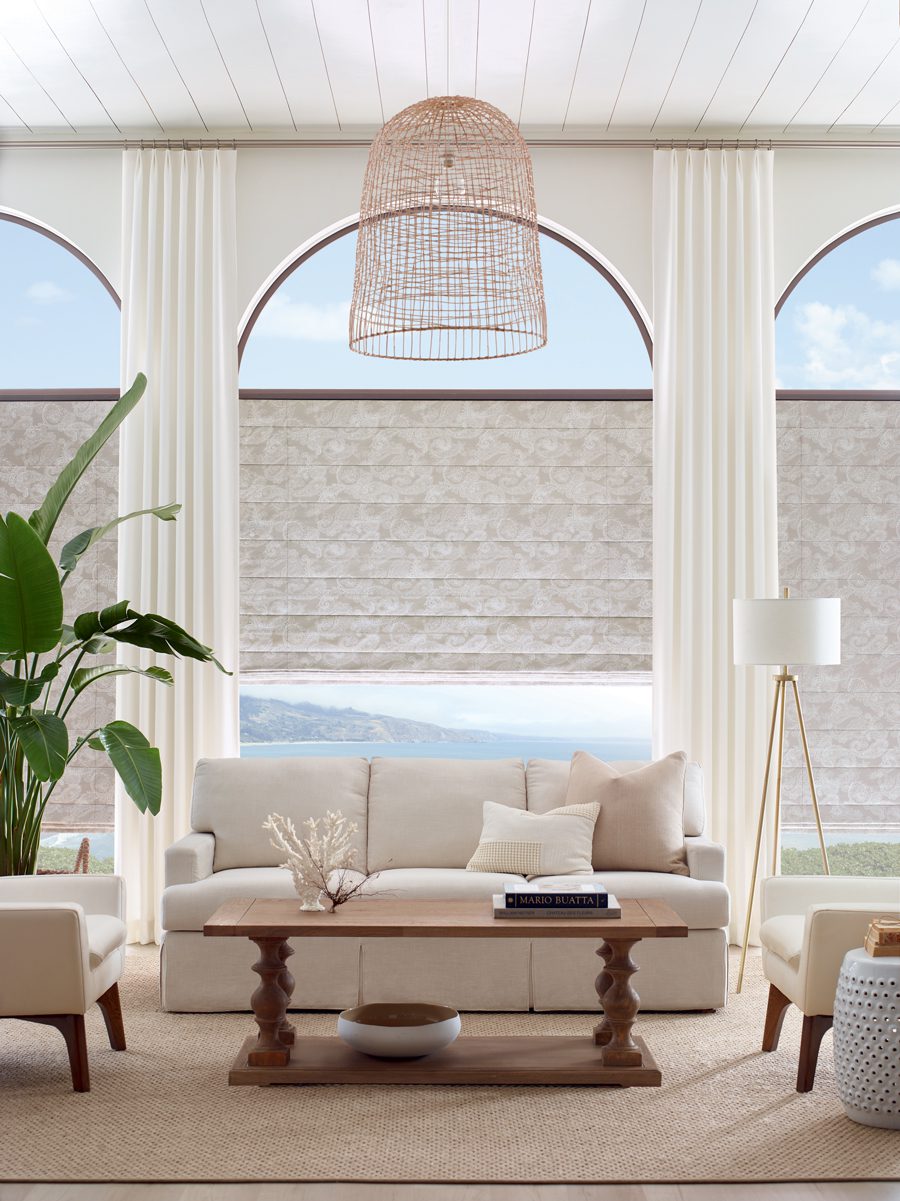 Adjustments
Depending on the style of window treatments you choose will also dictate the movement. Regardless of the style, however, one thing is for sure: Uniquely-shaped windows can be the most difficult to adjust. Why? They're often found at ceiling-height. Think about the location of arches & angles–they're at the top, right? As hard-to-reach windows go, adjustment is never easy, no matter the shape. This is why many homeowners who want to adjust out of reach window coverings opt for smart shades. Adjustments can transform the space instantly–with a tap on the remote, iPhone or voice command.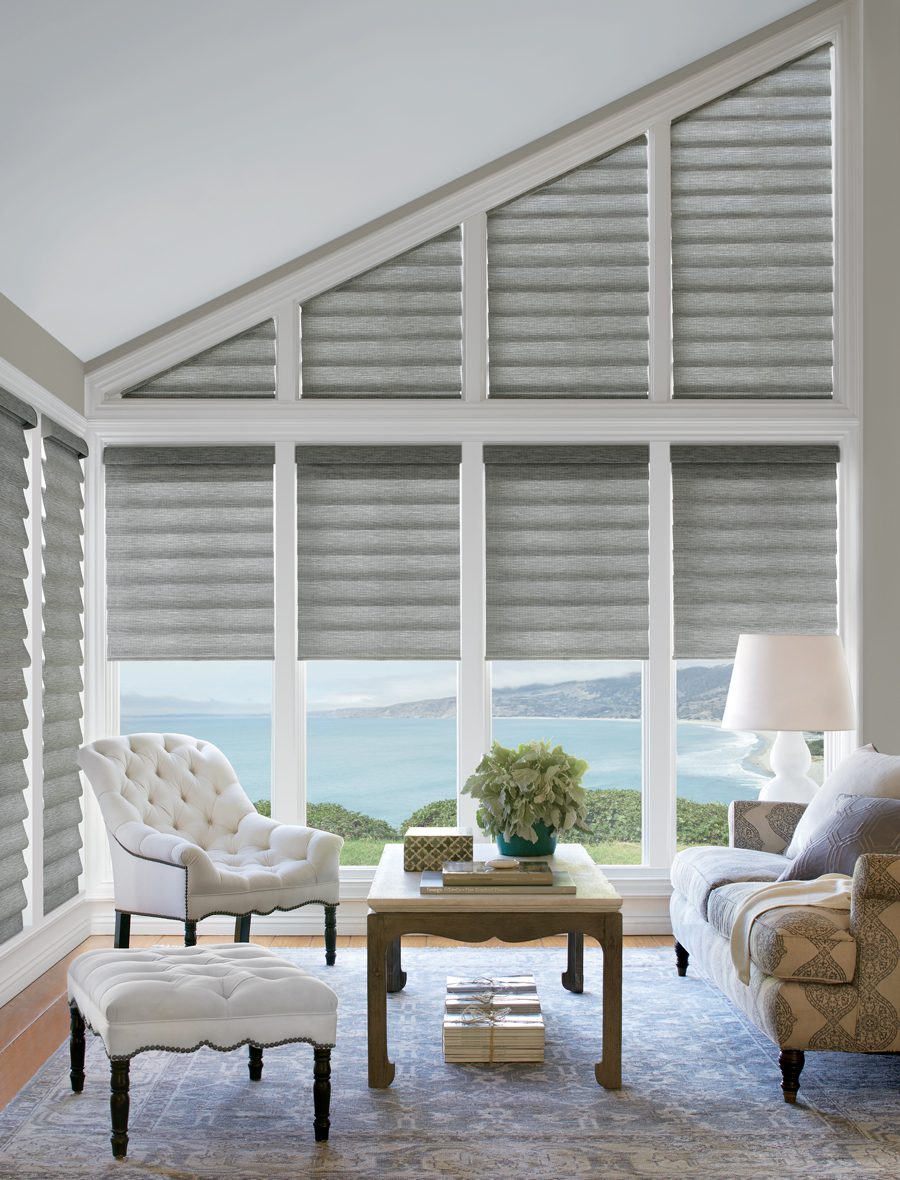 Your Uniquely-Shaped Windows
The thing that holds most people back from covering specialty windows? They just don't know how to cover them without losing the character. But, as you can see, we've got plenty of ideas for arches, angles, bows and bay windows alike. Don't let the window issues keep you from enjoying your Houston home. Get in touch with the team from Creative Blinds for your FREE consultation.