When we meet with clients, there's always one "room" that gets left until last. Can you guess? It's the bathroom. From difficulty deciding which products will work best, to trying to choose the right bathroom features, this room is often overlooked or neglected. But, when it's finally complete? It's luxurious, beautiful & exquisitely comfortable. You won't know how you lived without it being done. It's time to scroll! Browse some of the recent work we've done in Houston area homes. Will these inspire you to get started on your own spaces?
The Wall of Windows
A popular bathroom feature in Houston, a wall of windows invites in the beautiful sunshine. But, when the light is just too much, or if the style elements of your bathroom are at risk of damage from UV rays, you'll need solutions.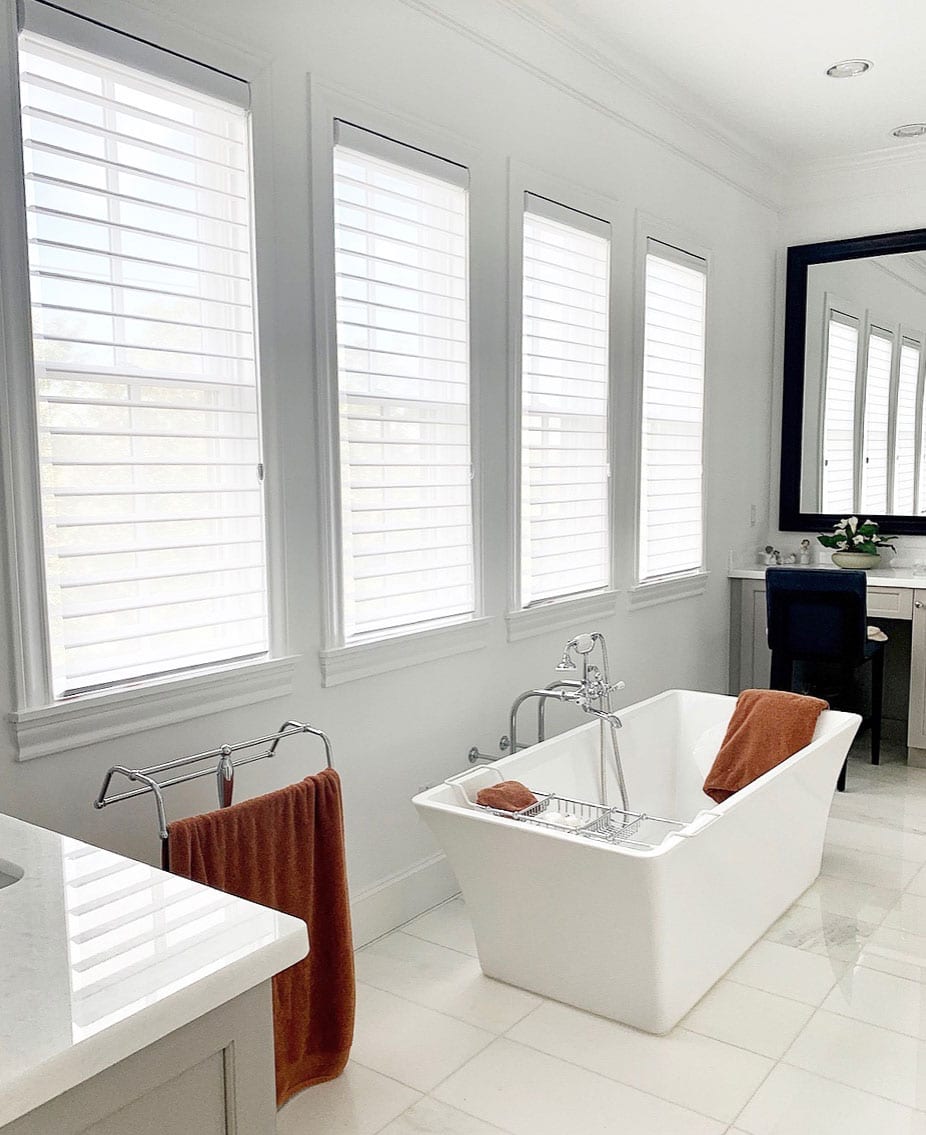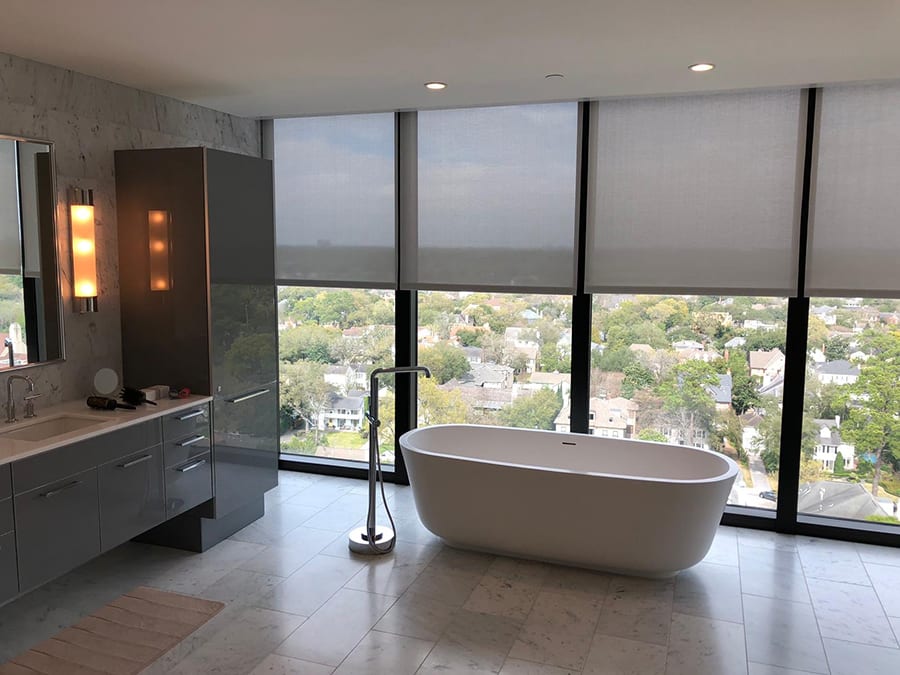 A Private Space
Do you love bringing the view of the outdoors into your home? Maybe in some rooms, but he bathroom should offer the privacy you need. From top down bottom up shades, to thick folds of fabric, the right window treatments style your space while giving you the solutions you need.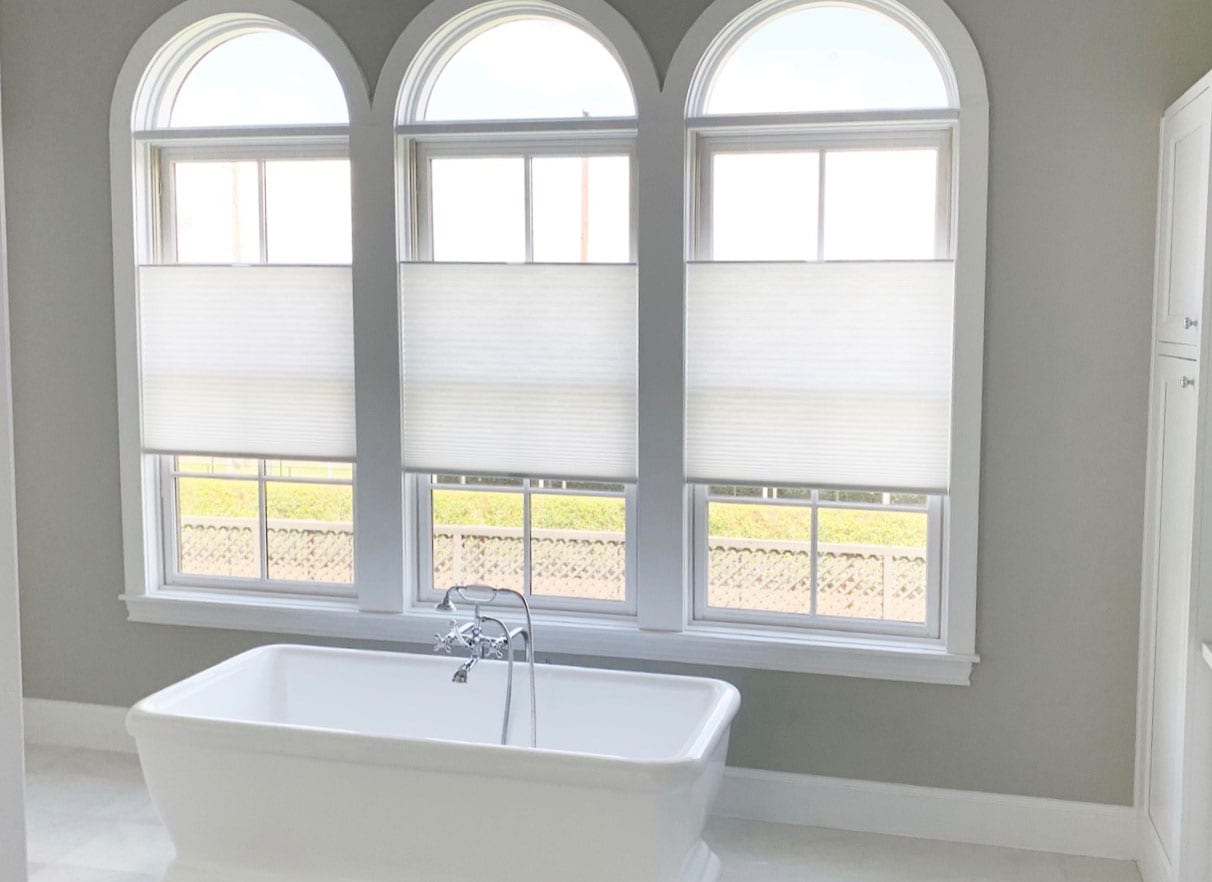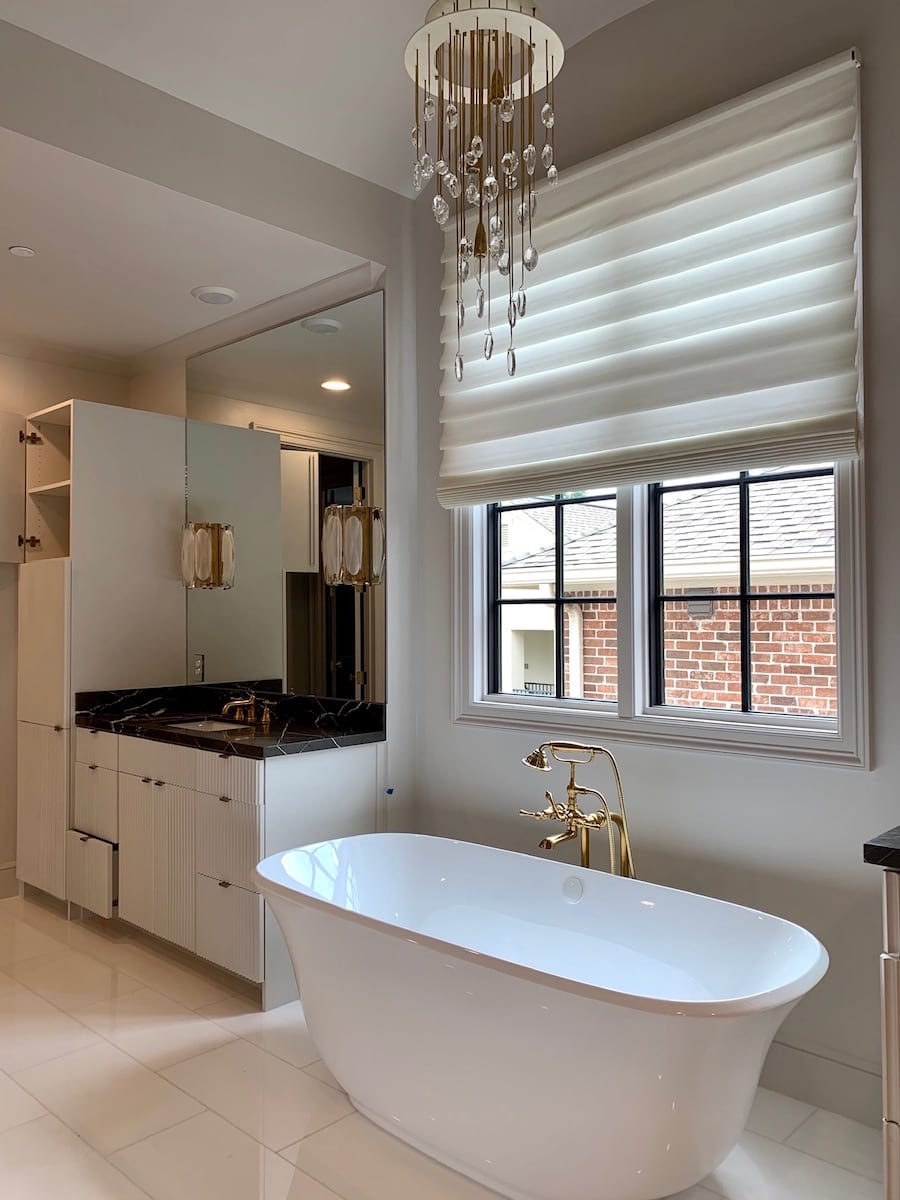 Sophisticated Styling
A layered look of window treatments is becoming an exquisite look for creating gorgeous design in the bathroom. Because the rest of your home is stunning–you should have a space that's all your own to match! The bathroom features of privacy, light control, and comfortable temperatures will all fall in line.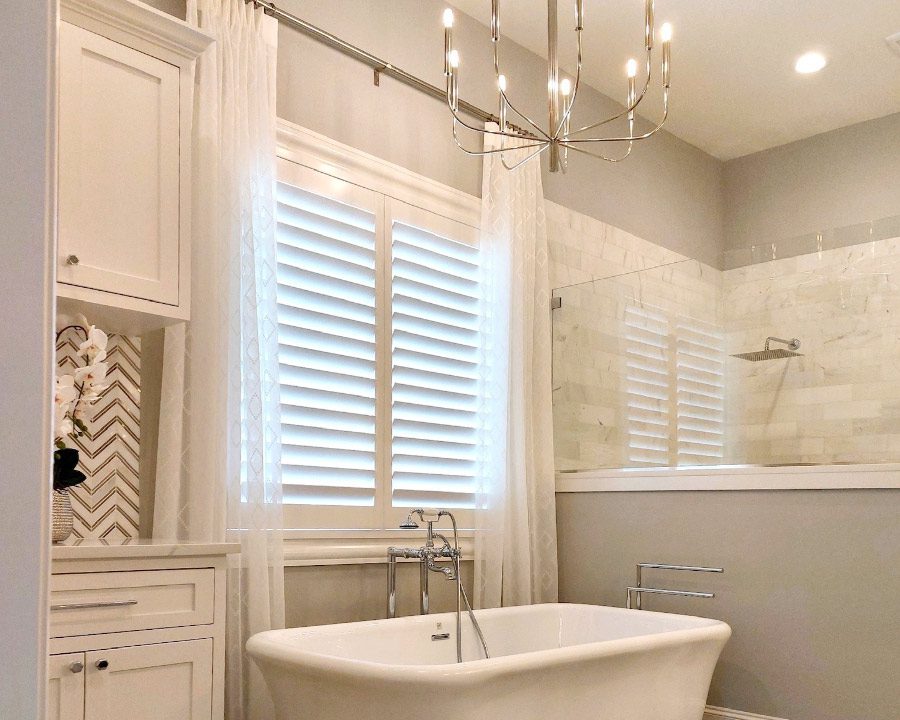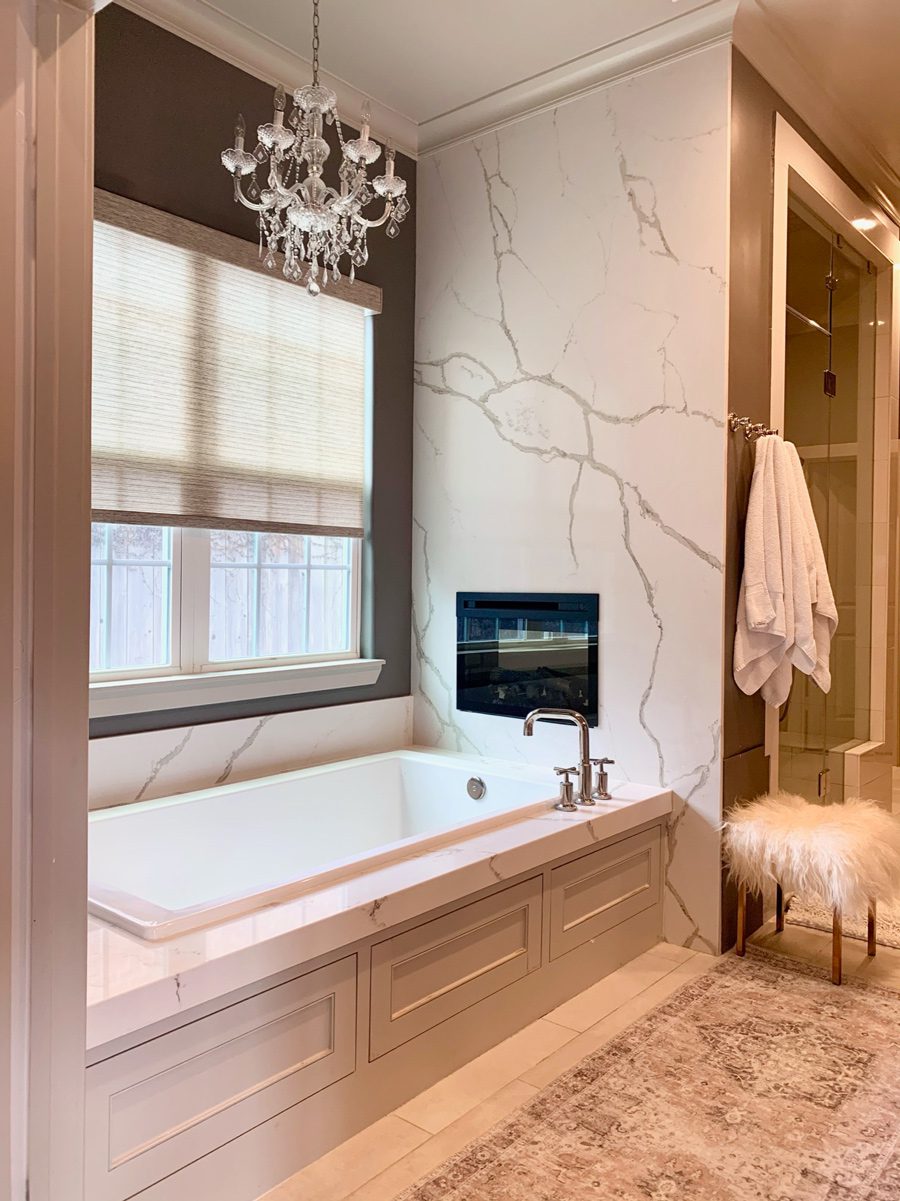 A Sanctuary Space
The bathroom is one of the spaces in your home–maybe the only one–where you can truly relax. Let us help you finish the transformation of this all-important space so you can get the self-care you deserve! Grab a glass of wine, ask Alexa to play your favorite playlist and get swept away…if only for 30 minutes.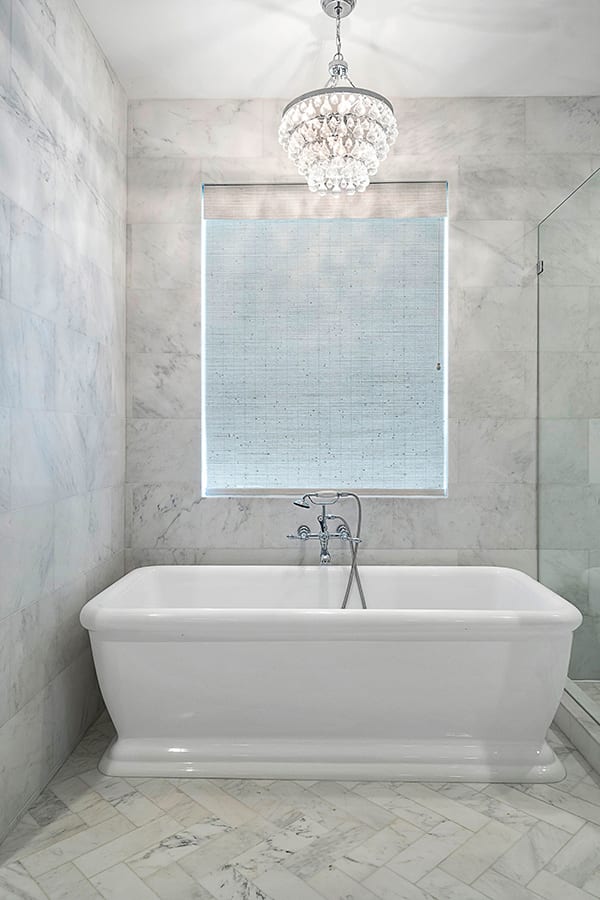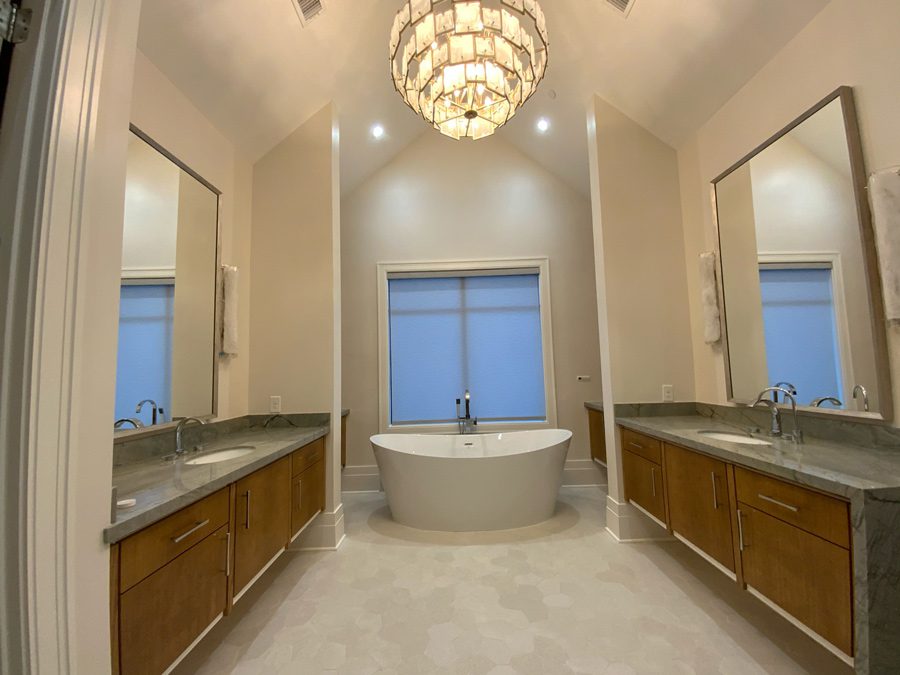 Bathroom Features + Gorgeous Style = Pure Happiness!
Are you loving the way these window treatments finish off these spaces? Our most popular bathroom features? Light control, privacy and energy savings! When your project is complete, you'll realize they don't just solve window issues. Window treatments also deliver the striking look you've been dreaming of in your finished bathroom space. Don't wait any longer to create the right atmosphere in your Houston area home. Contact our team for your FREE consultation.