The right atmosphere makes all the difference between being happy or discontent in your home. If unwanted light entering your space is keeping you from getting a good night's sleep or enjoying your favorite movie, you will not be happy in your habitat. Knowing more about room darkening details will help you figure out how to more fully enjoy your environment. For a quick overview of features and products see our Room Darkening Solutions page. Read on to explore more ideas in detail…
Besides Bedrooms
Bedrooms aren't the only spaces in our homes that benefit from room darkening products. While controlling light in the bedroom is important, do not forget these rooms:
Home Offices

Media Rooms

F

amily Rooms

Any room facing south or west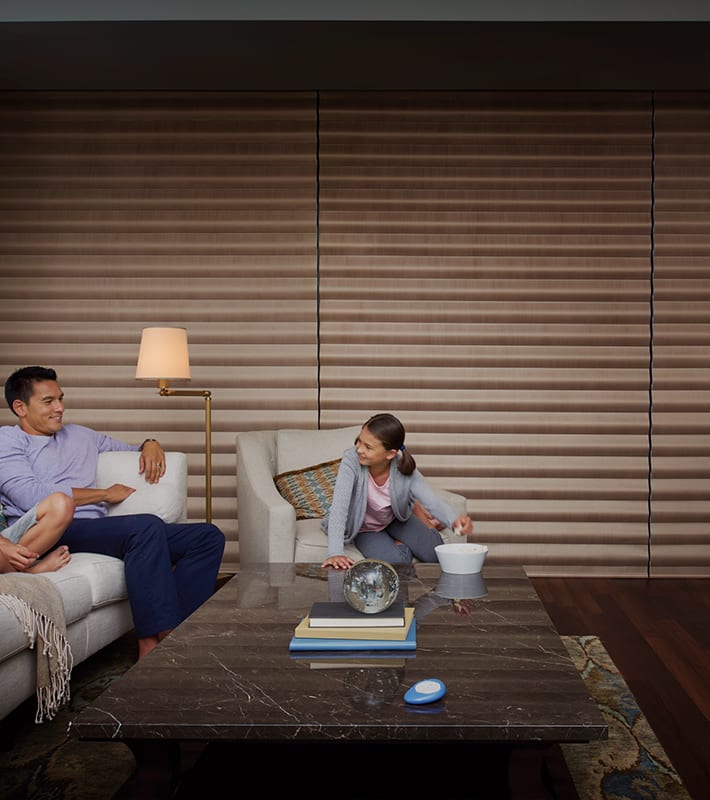 Soft Treatment Ideas
The level of darkness your room requires will depend upon how and when you use the room. For fabrics to provide a sufficient level of darkness, they must be opaque or lined so light doesn't filter through them.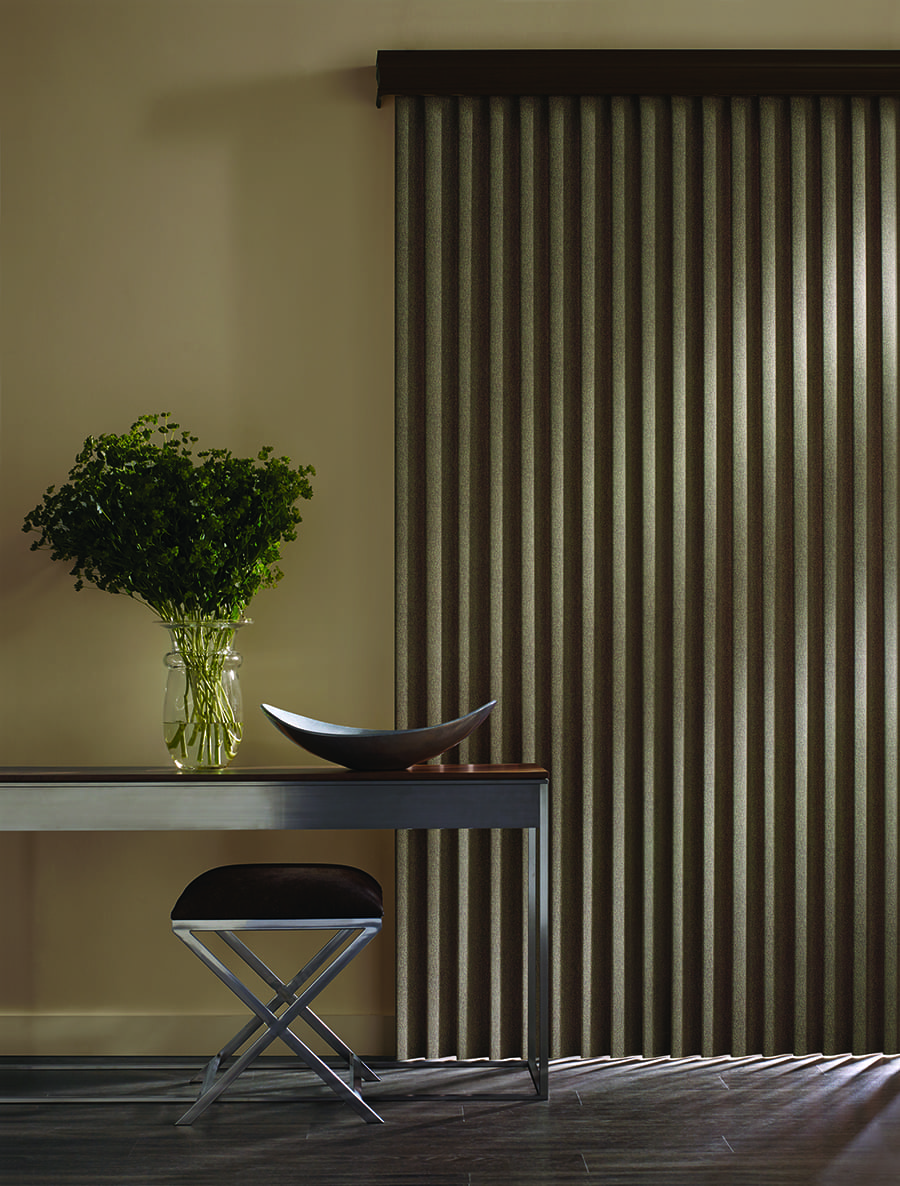 Hard Treatment Options
While Plantation Shutters block out light, they may allow a small amount of light to peak through the closed slats. The level of light can be controlled by the tilt choice selected. A hidden tilt, as pictured below, allows a glow of light to show through in minimal amounts.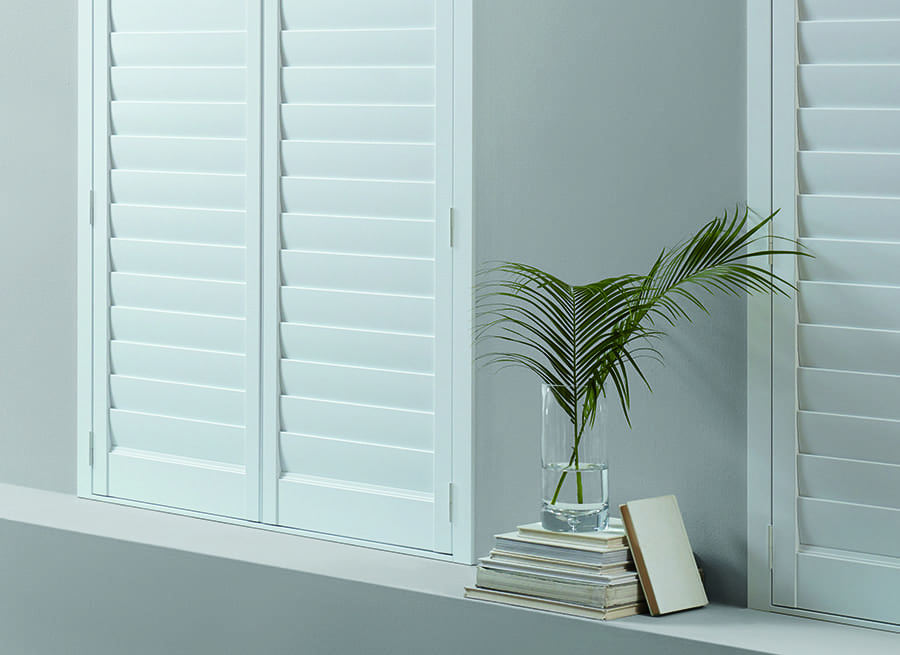 Light Gap Solutions
When it is important that the room be completely darkened, "Light Gaps", also known as "Side Gaps" need to be addressed. These gaps are when light enters between the closed shade and the window frame. Adding side draperies is one way to block this type of light from entering.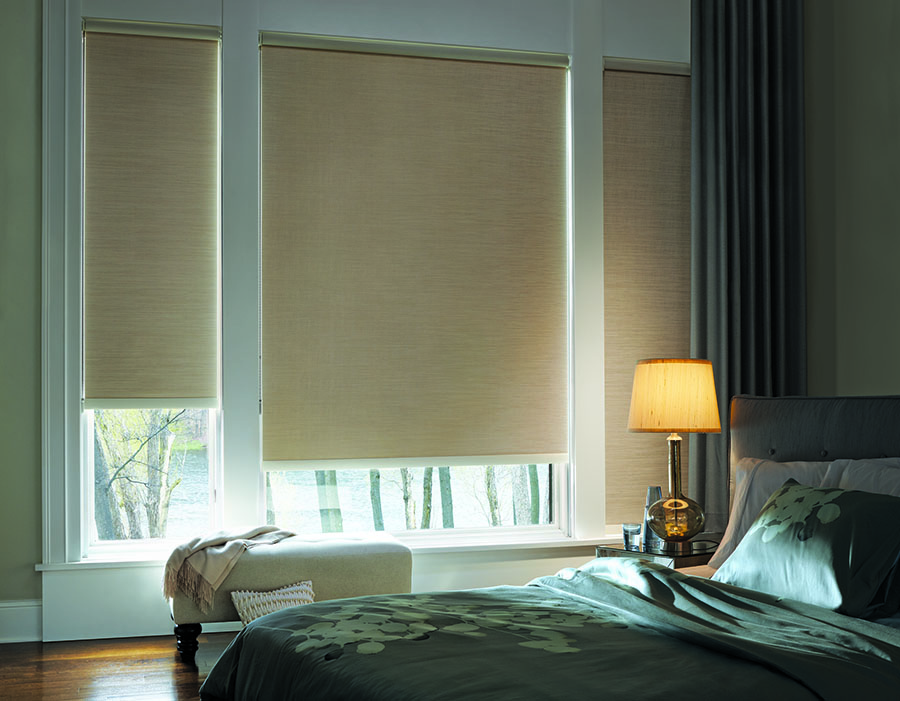 If true "blackout" is desired, consider window treatments that trap the edges of the shades in a channel to prevent the light from entering. LightLock™ is a more recent innovation that is available in the Duette Shades collection, as pictured below.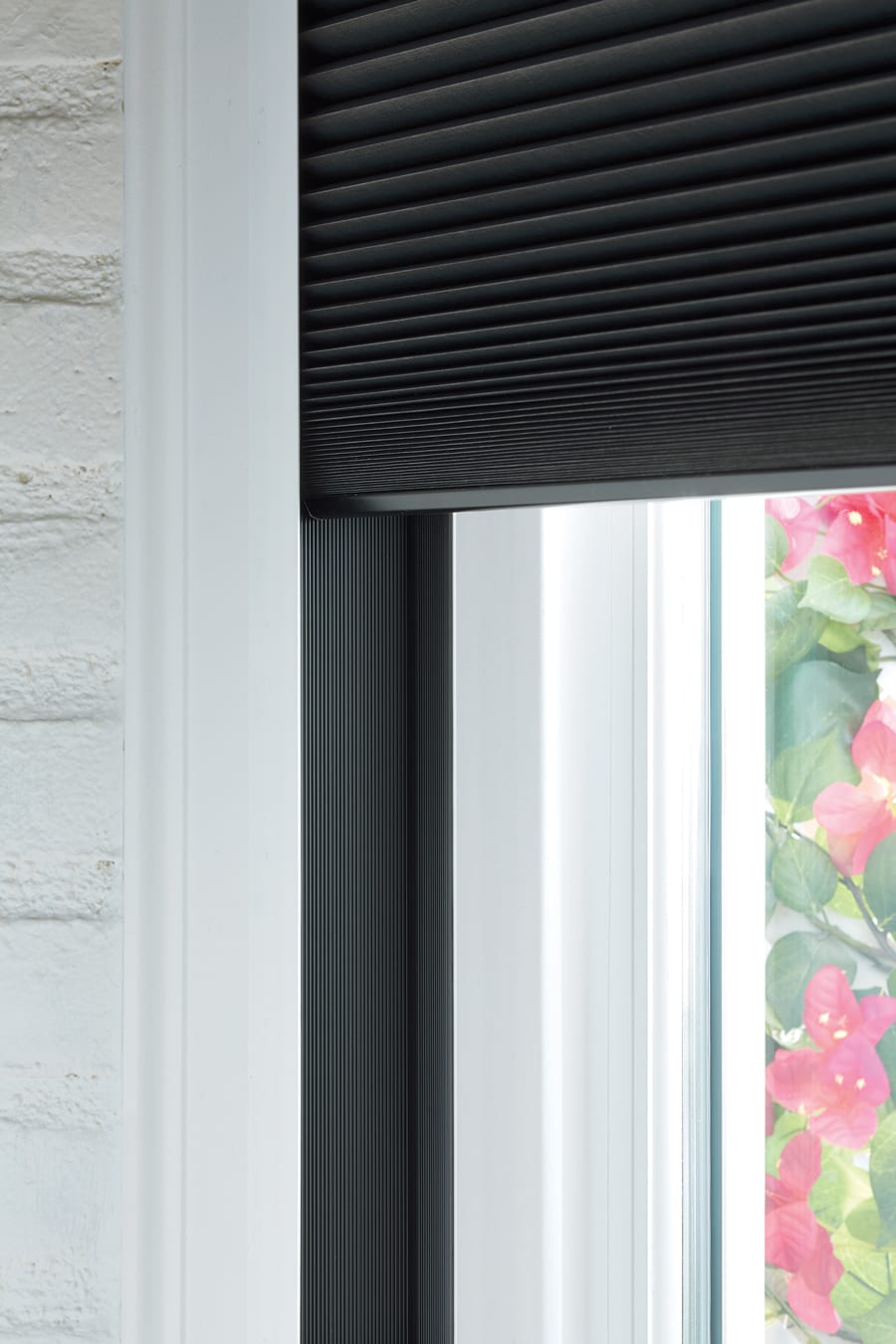 Let There be Light and Darkness
If your space needs to be dark sometimes but not all the time, explore dual shades.  These shades are the best of both worlds allowing your space to experience a range of light control.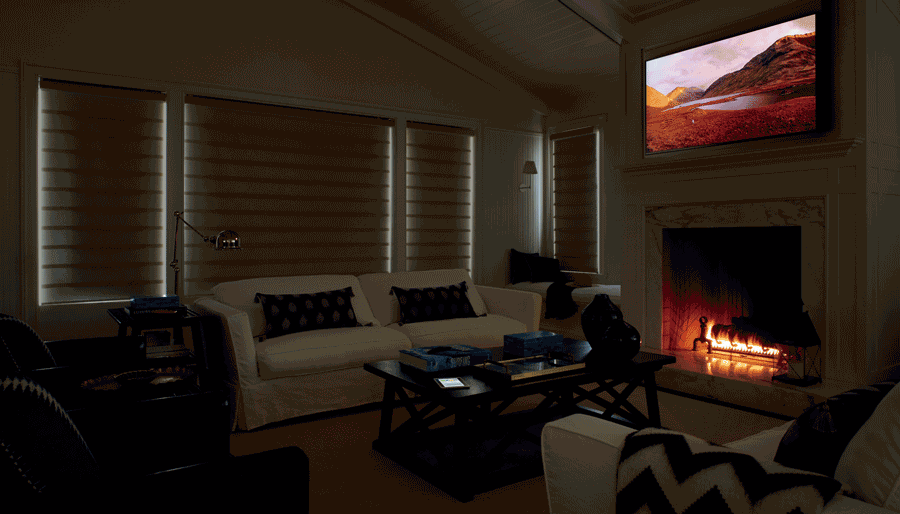 Dual shades are really two shades in one. When you want darkness, both shades are lowered in place. When you desire more light, the secondary shade can be rolled up to allow light to filter in through the primary shade.
Selecting your Room Darkening Details
Being able to control the light in our spaces is so important. Sometimes we need to not only control the light entering a room but to completely block it! If you are considering room darkening solutions, our team at Creative Blinds can help! Contact us for your FREE consultation.