Have you ever thought about which direction the windows in your home face? This is an important factor in achieving balanced light in your home. Windows that face East or West–that's an easy one. The sun often dictates the way you use those spaces. But, other directions–or a combo of them? Let's explore solutions to create the ideal atmosphere in your home.
East = Morning Light
The sun rising in the East brings morning light, and it can be either a blessing or a curse. If it's your bedroom windows, entering light means early mornings. Some type of blackout or room darkening shades are in order.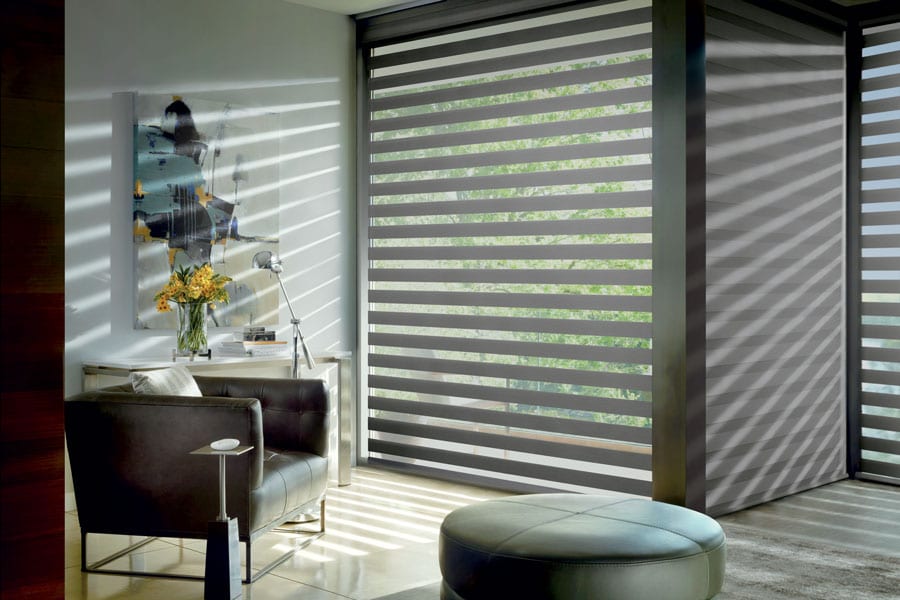 But, what about other rooms? Achieving balanced light with East facing windows calls for light filtering shades that can shield you from morning rays, while diffusing the glare from noon until evening.
West = Hot Days, Bright Evenings
With West facing windows, it's easier to sleep in. But, as the day creeps into the afternoon, the sun's rays are intense. This could mean blinding light throughout rooms with some majorly hot temps. Windows can magnify the incoming heat, chasing you out of rooms once 2pm rolls around. And, the setting sun has a way of shining in right at eye level, making dinnertime a challenge.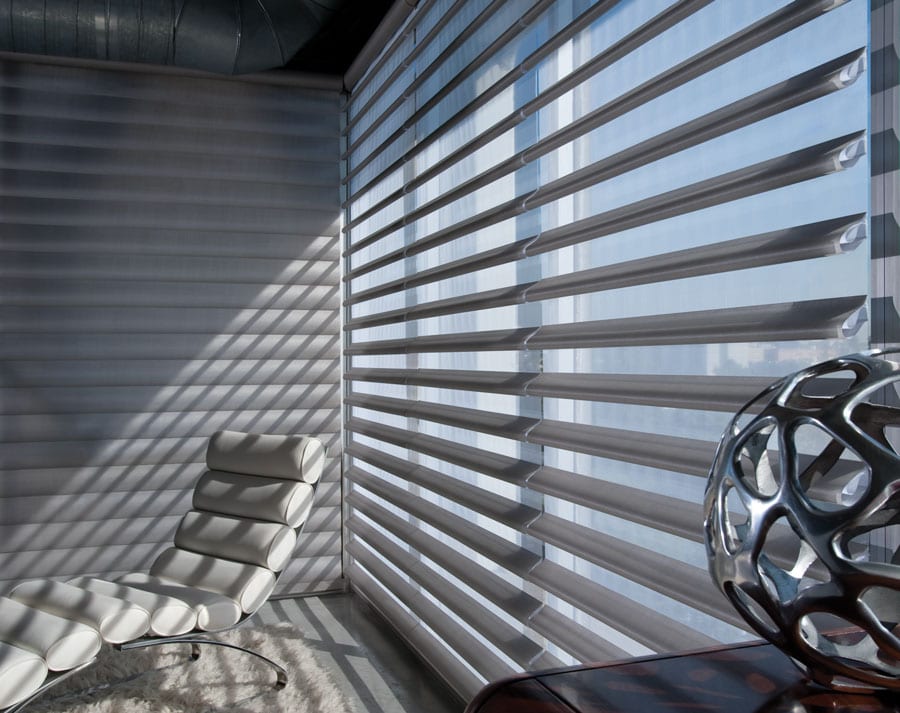 For windows that face West, having customized settings to match your timeline is important. Let light in when you want; block it out when it's too much. Many clients tend to prioritize smart shades with West facing windows. With automation, you can set schedules that create balanced light. Adjust open for morning warmth, closing to shield your home as the day goes on. Once the sun begins to set, the shades can easily open again. You'll enjoy all the benefits without interrupting the comfort of the day.
South = All Day Long
Similar to West facing, windows that face South can create spaces that are unbearable. But, different from West, South facing windows seem to have access to sunshine all day long. And, while the morning light can warm up a cooler home, that warmth becomes hot as the day goes on. The sun moves across the sky, but never really leaves.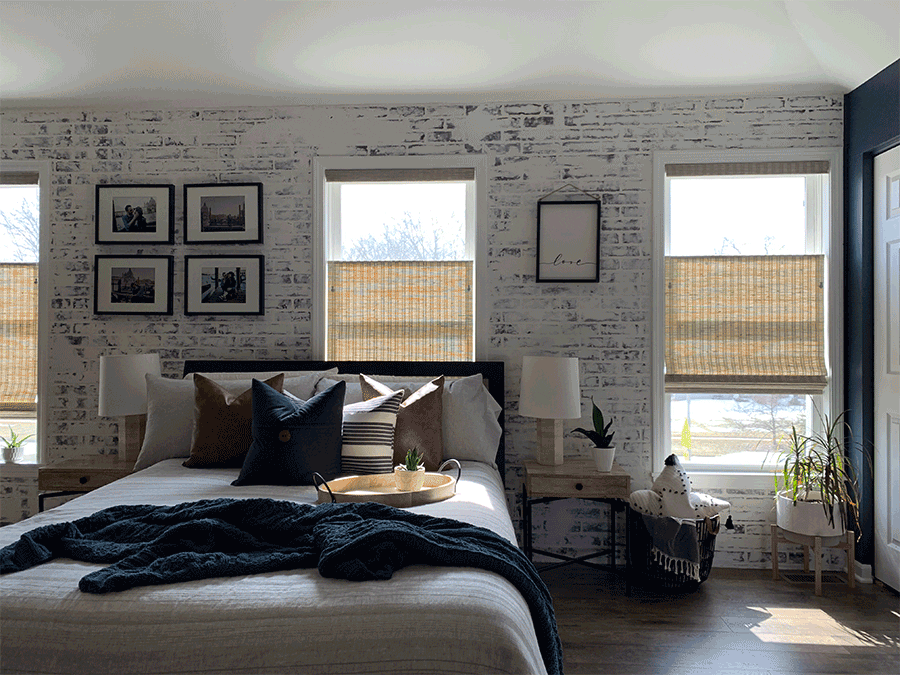 By the afternoon, the strong sunlight can lull you to sleep from both intensity and warmth. In this case, one feature that is popular is the top down feature, bringing in bright light across the ceiling, but keeping the heat and direct rays under control.
North = Glare, Glare & More Glare
Oh, those North facing windows…they seem to have it all. Always light available, yet the direct rays stay out. The temperatures in this space don't skyrocket. What's not to love? The answer is glare. When North facing windows bring in light, it's almost blinding. And, it's constant.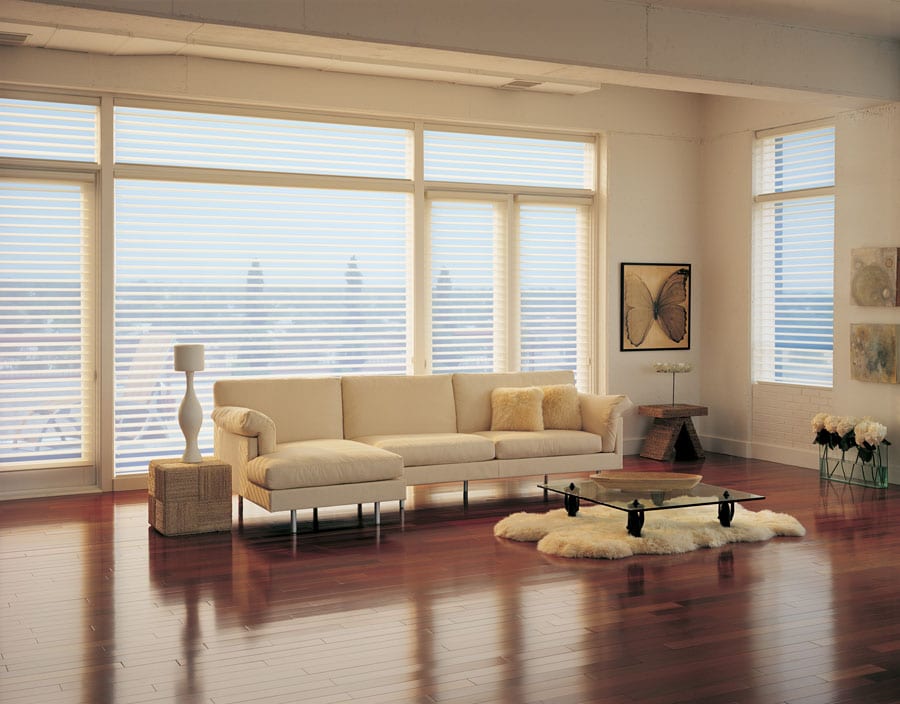 For the windows, you'll need a way to soften the glare and protect your interiors from UV rays. Window shades with a sheer option are often the best in these spaces. They invite light in, but it's glowing, not harsh.
Combination Windows…
We know what you're going to ask. What if a room has windows on different walls? What if light enters differently from two directions across the day? We can solve this, too!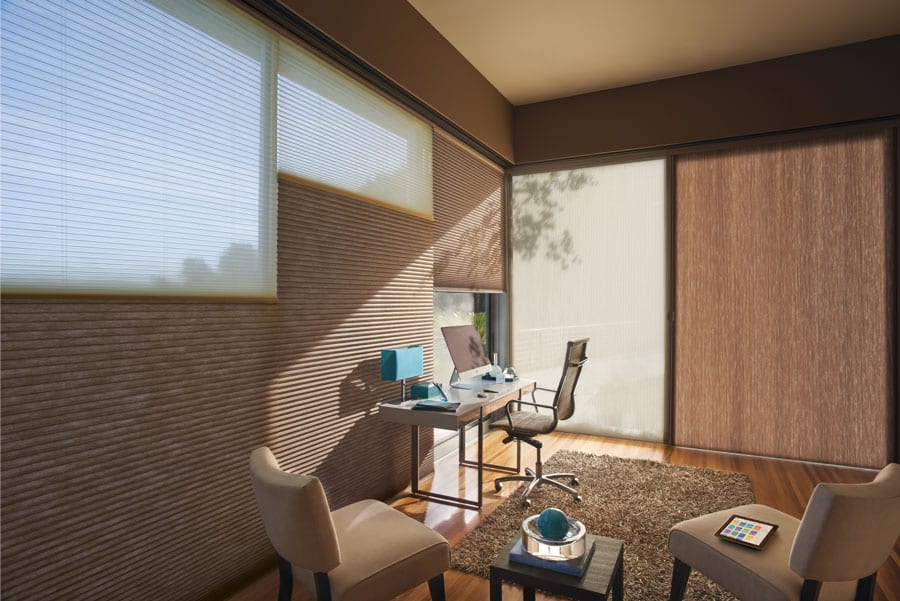 Dual shades give you access to a range of light control, from filtered light to room darkening. That means, while some windows have the light filtering shade down to soften the light, the other windows could be utilizing the secondary blackout shade. With balanced light, you can use your home no matter the time of day. 
Balanced Light Is the Answer!
Have you begun to think about window direction? By intentionally thinking through the way light enters your home, you can begin to plan how to achieve the ideal atmosphere across the day. Our window covering specialists discuss this with clients that are searching for balanced light in their homes. Let us help you figure out the window treatments that will provide the best solutions for your Houston area home. Contact us for a FREE consultation.