Springtime here in Houston means one thing–let's get outdoors! The mornings are cool, but the daytime temps are gorgeous, and they're begging to be enjoyed. What we notice more than anything this time of year are questions about covering doors. From sliders to french doors, and from privacy to ease of use, we've got answers for you!
What's the best way to make my front door private?
Entryway privacy tops our list of questions about covering doors because it affects almost every homeowner. Whether you have glass windows on the door itself, or narrow sidelights, it's important for you to be able to decide on levels of privacy.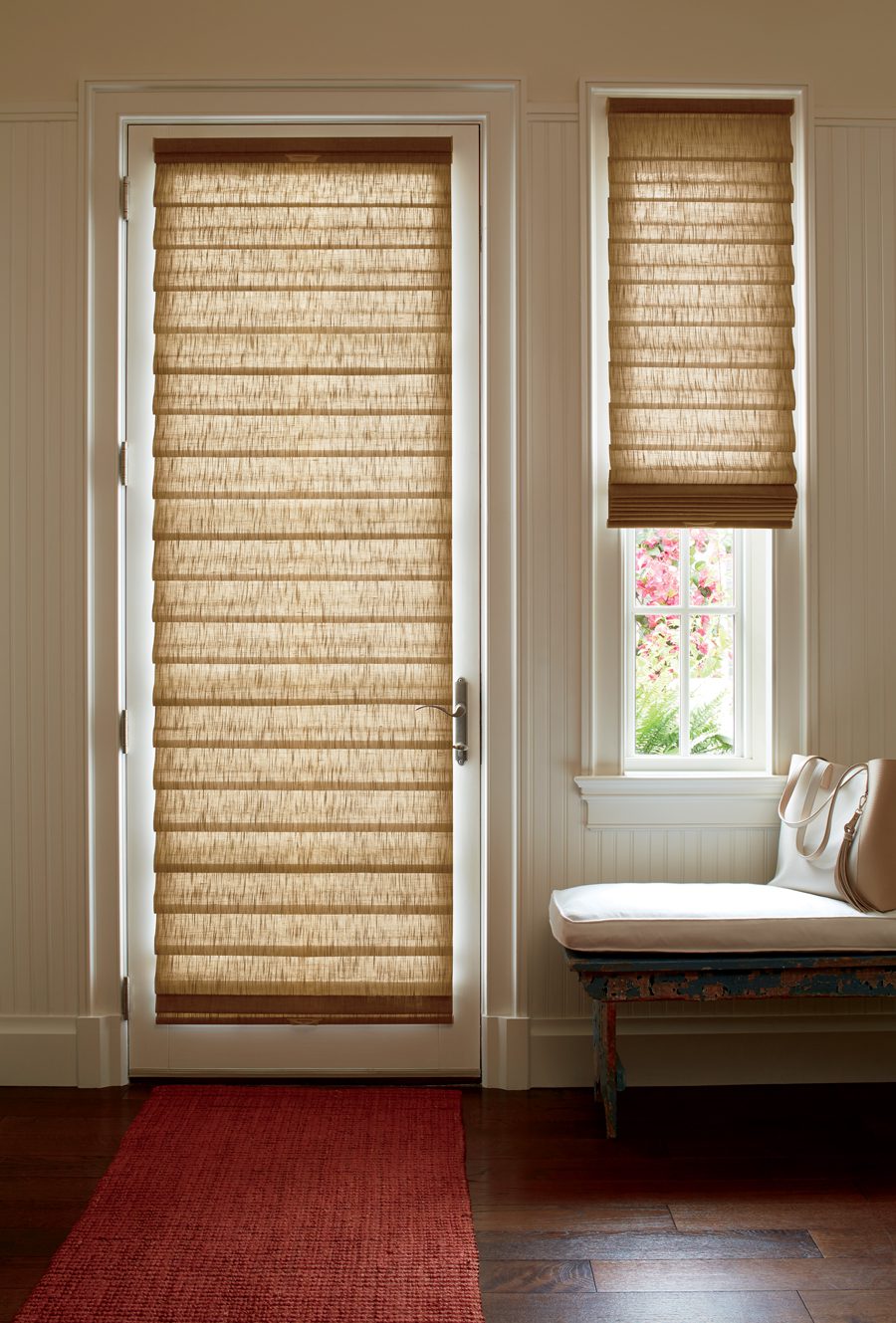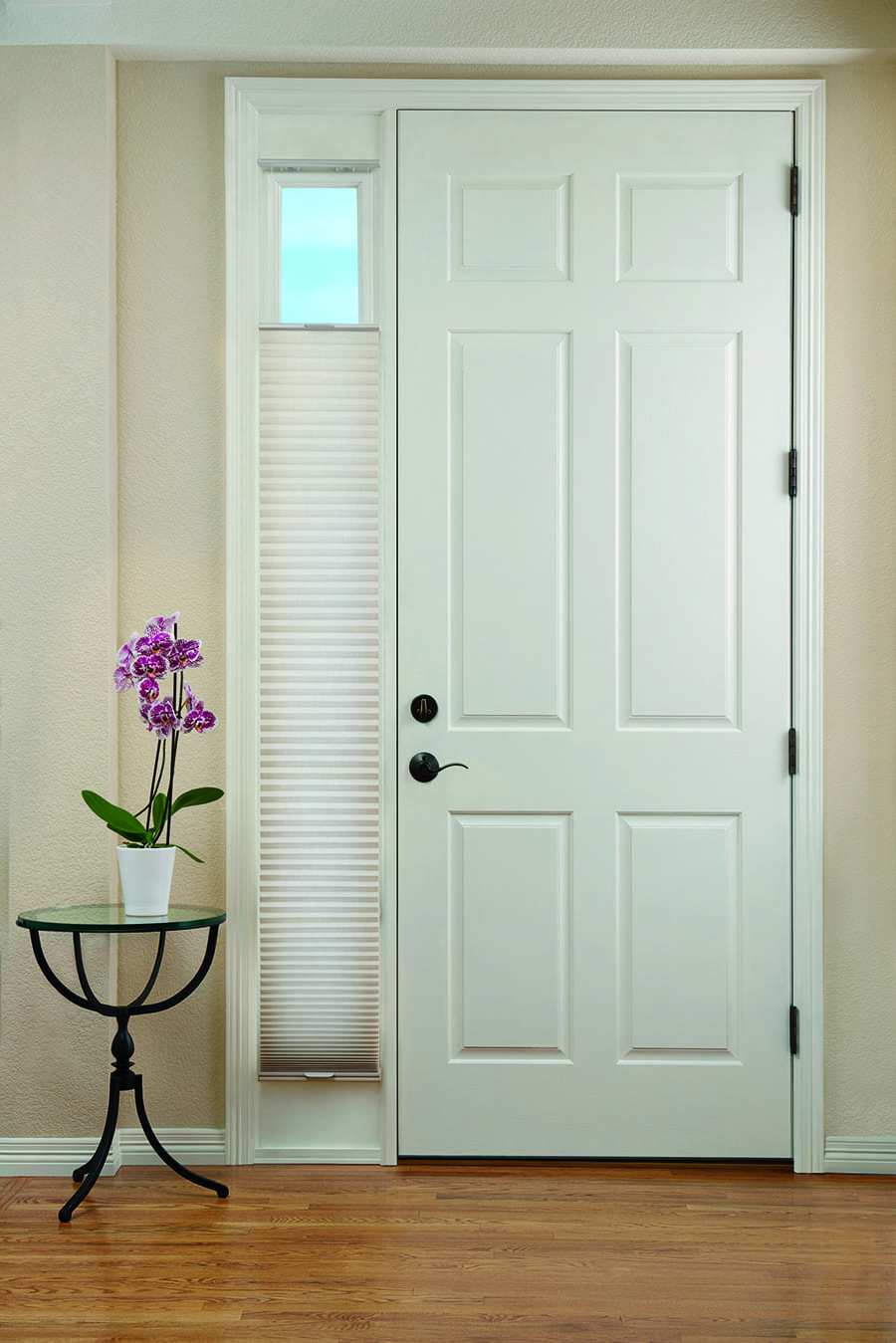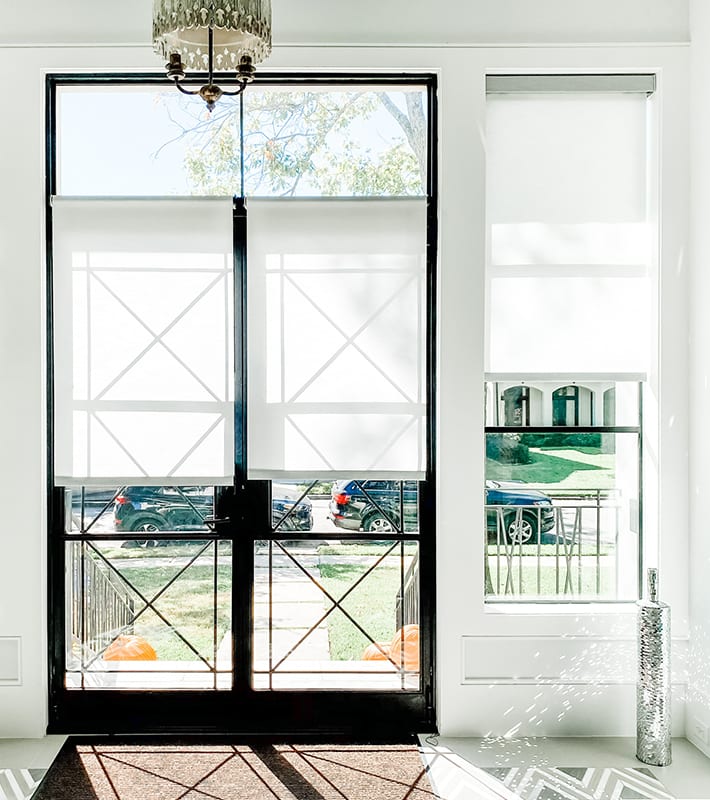 How do I cover an almost all glass door?
When the door itself seems almost completely made of glass, it often leads to questions about covering doors. The view-through is amazing, giving your home a modern, clean look. But, privacy, light control and temperature regulation are certainly issues that arise. Our window covering specialists can help you determine which options will work best for your doors.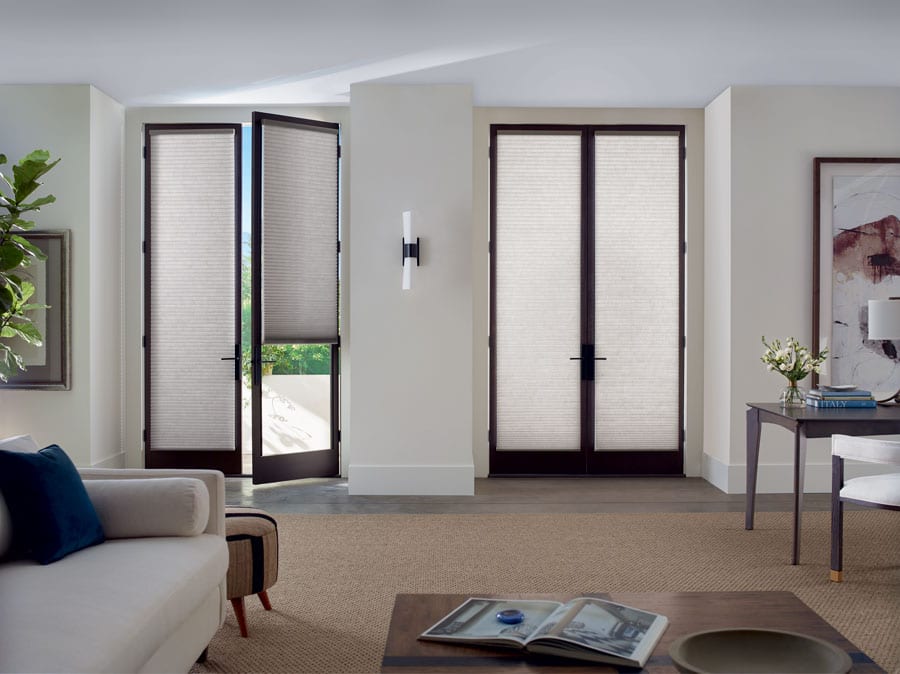 When it feels like there are no options, we love having TrackGlide. An ultra-narrow track adheres to the frame of the glass–no drilling necessary. The track allows the full-coverage shades to glide up and down.
What should I use to cover my sliding glass doors?
Sliders can be covered with either horizontal or vertical window coverings. The answer will come down to the way you use your home. But, in general, the vertical shades move in the same way your sliding glass door moves. There are a variety of options for vertical shades.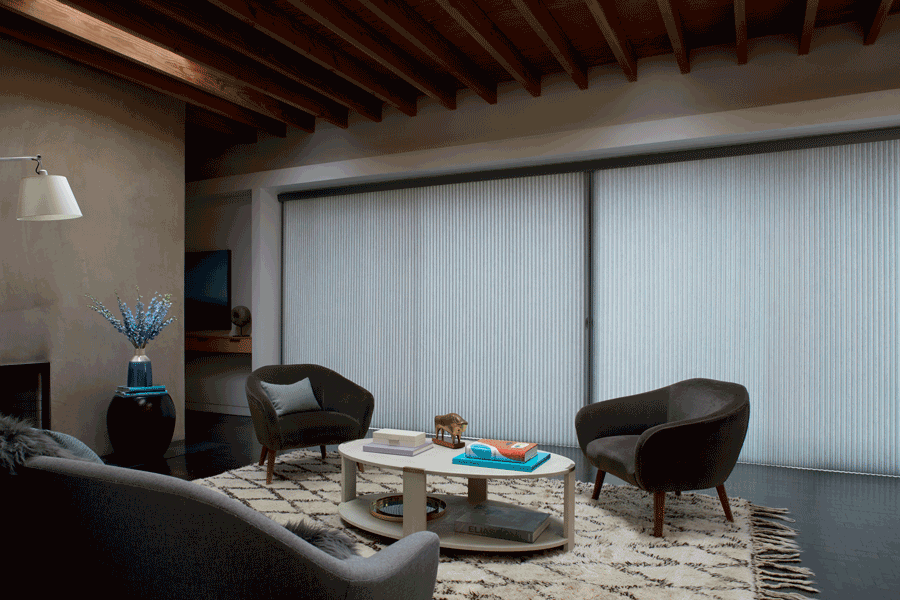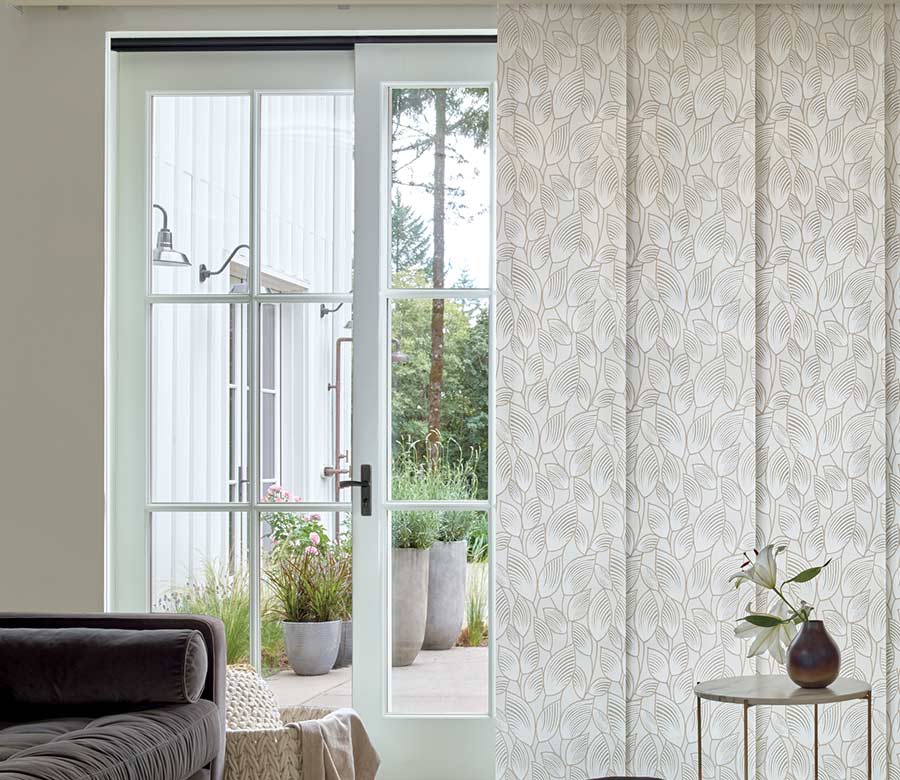 We have more ideas when you want to cover sliding doors with that matching movement. Drapery and Shutters can both open side-to-side so the adjustment of the coverings matches the adjustment of the doors.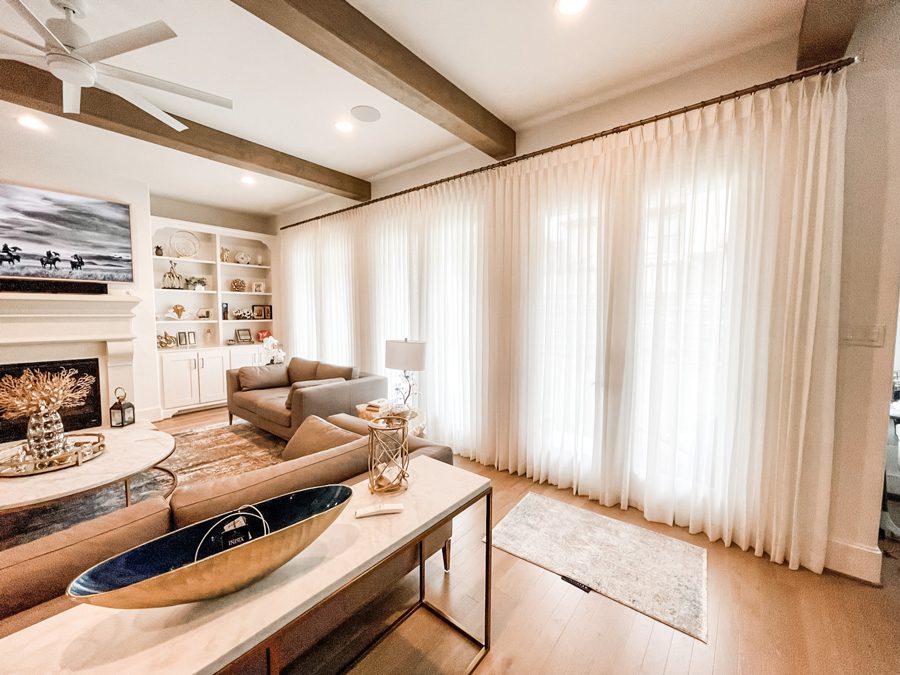 If you use one side of your slider more often than the other, you may consider choosing horizontal shades. One side adjusts open for door usage, and the other stays in place for light control and privacy–although, it can easily be adjusted up to bring more light in when desired.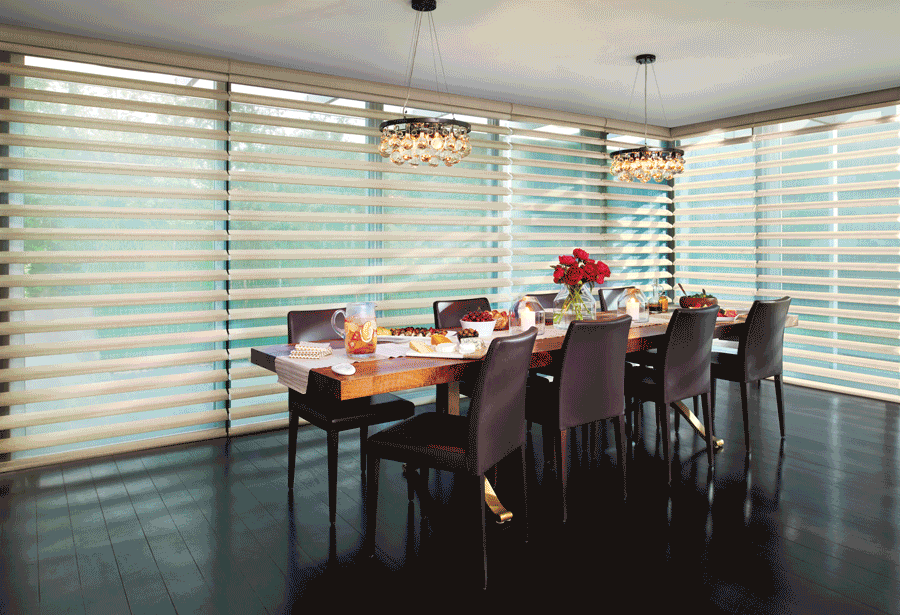 We also have families that choose one shade to cover the large expanse of a slider. And many times, they also choose motorization, making it a hassle-free experience to open the shades at any time.
Should I cover my interior french doors?
Those stunning french doors that lead to rooms inside your home are another area of concern. With more of us working from home, or trying to use rooms in our homes for more than one function, covering these doors adds levels of privacy.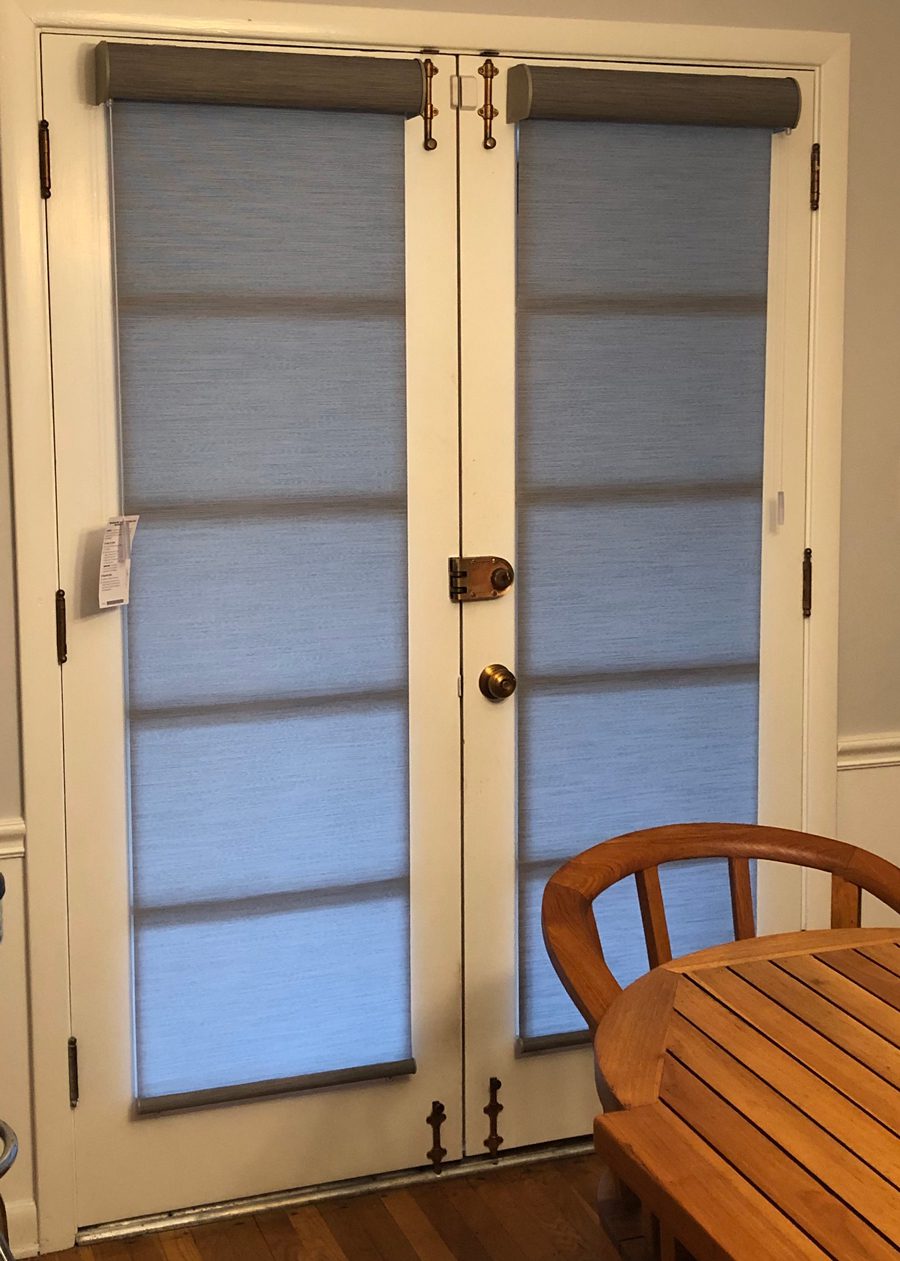 The most popular options for covering french doors are roman shades and roller shades, with other homeowners who simply love the look of shutters.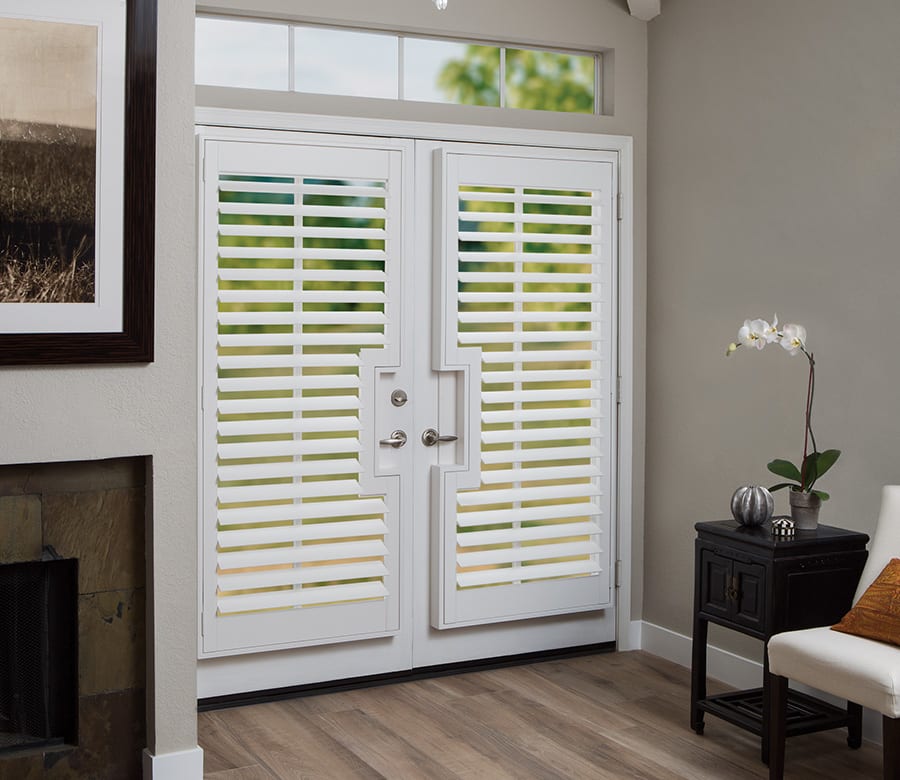 But, if you want to add dramatic flair to your home, drapery panels are a gorgeous way to style french doors. The draperies can stay to the sides, unless needed, where they easily cover the light and view into the room.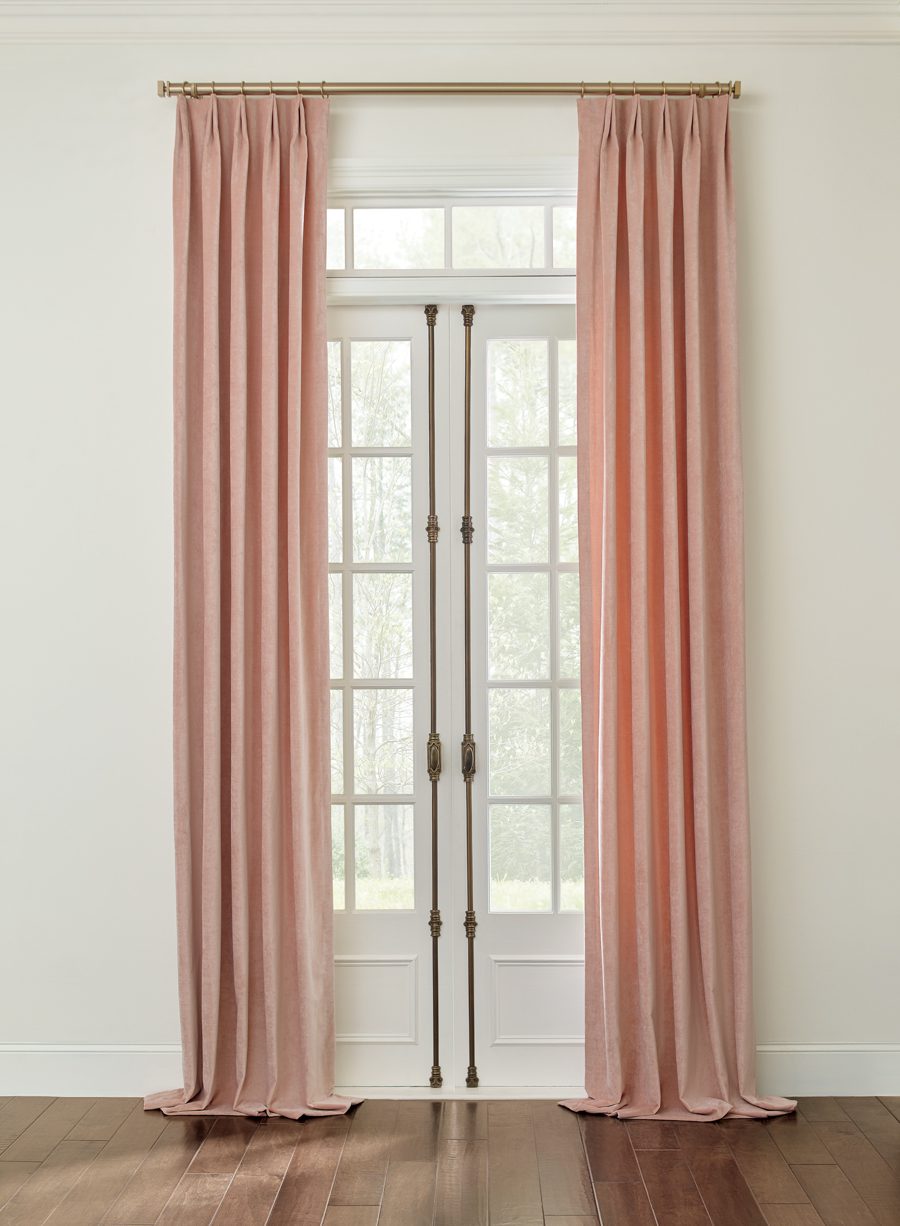 One of the most important considerations, when it comes to covering doors are how the handles will function. Because french doors often have lever handles, choosing an option that allows you to open and close the doors easily is vital.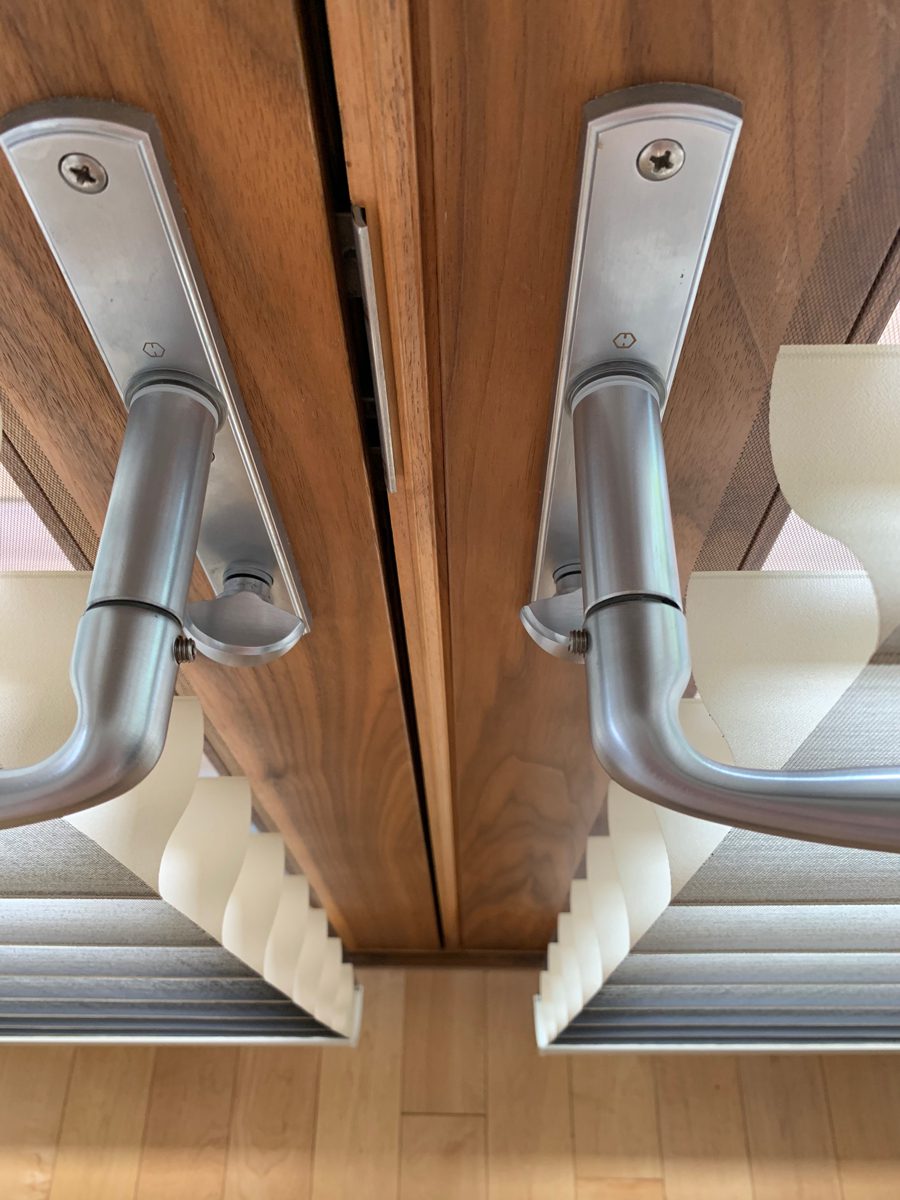 What are the best shades to put on doors?
If questions about covering doors have you wondering what you should consider, we have a good list of ideas for you. Oftentimes, homeowners don't know what they want–and there's so many options. This is one reason it's helpful to work with a window covering specialist. But, if you want to prepare yourself, start thinking of these considerations:
Will the door knob or handle still be usable?
How will they attach at the top?
Will the door open all the way?
Are there other windows in the same space for matching or coordination?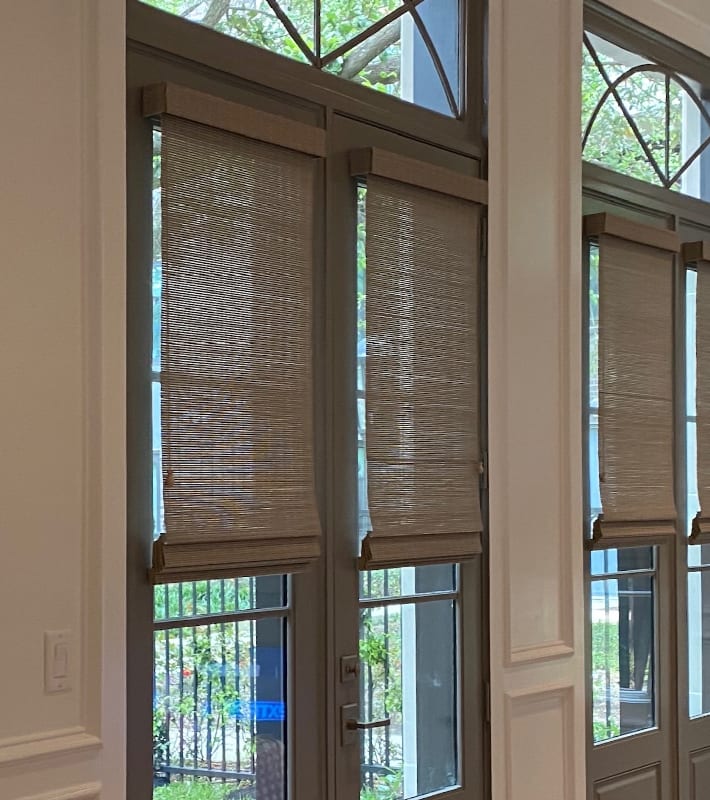 If you've got questions about covering doors, we can help!
Our window covering specialists know the questions to ask and the key aspects to look for when choosing door coverings. You might look at window treatments and choose what you like. But, having someone by your side to help you consider all of the factors that affect usage, function and solutions is really important so you can enjoy your home to the fullest. Get in touch with our team, at Creative Blinds, for your FREE consultation.