What Are Roller Shades Exactly?
Roller shades are window treatments that—unlike blinds—have a single piece of material covering the window. Blinds typically have slots or spaces between them which open and close, whereas shades only roll up and down.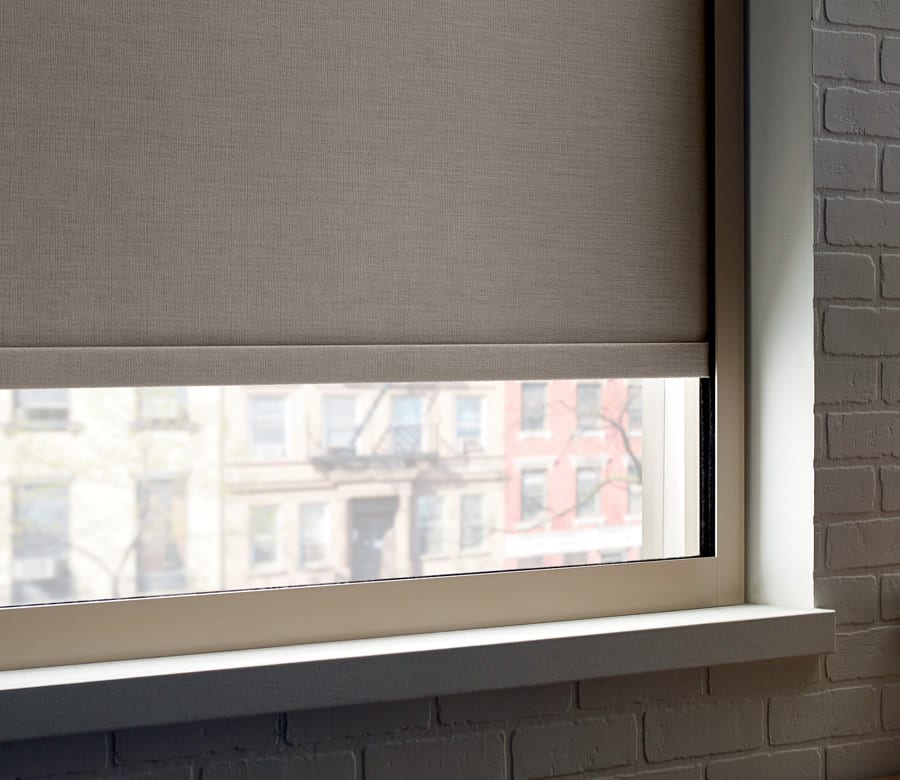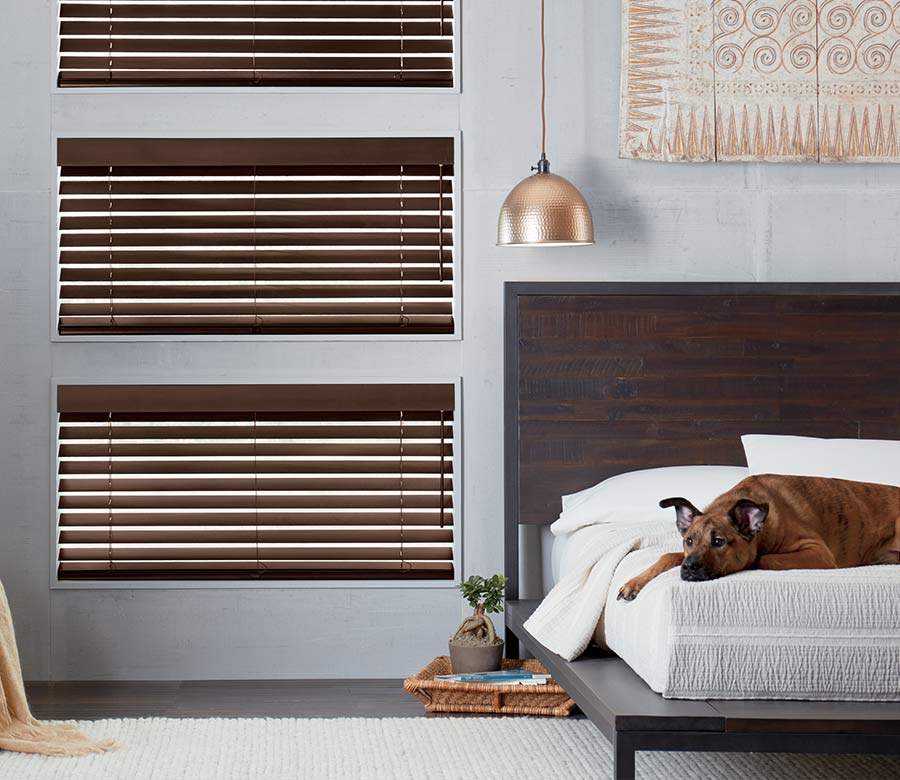 Most roller shades, such as vinyl roller shades, give you the ability to choose from an array of different fabric selections, including various colors and tones. Despite roller shades providing the consumer with more options than blinds, these typically come with a simpler design.
Different Roller Shade Fabric Types
Some of the different shade fabric types include Aerial, Aglow, Accent, Airy, and you can even find shades that roll up and down in Bamboo to create a more modern look and feel. When buying shades, you have multiple options to choose from, such as Blackout, Semi-Opaque, Sheer, and Semi-Sheer.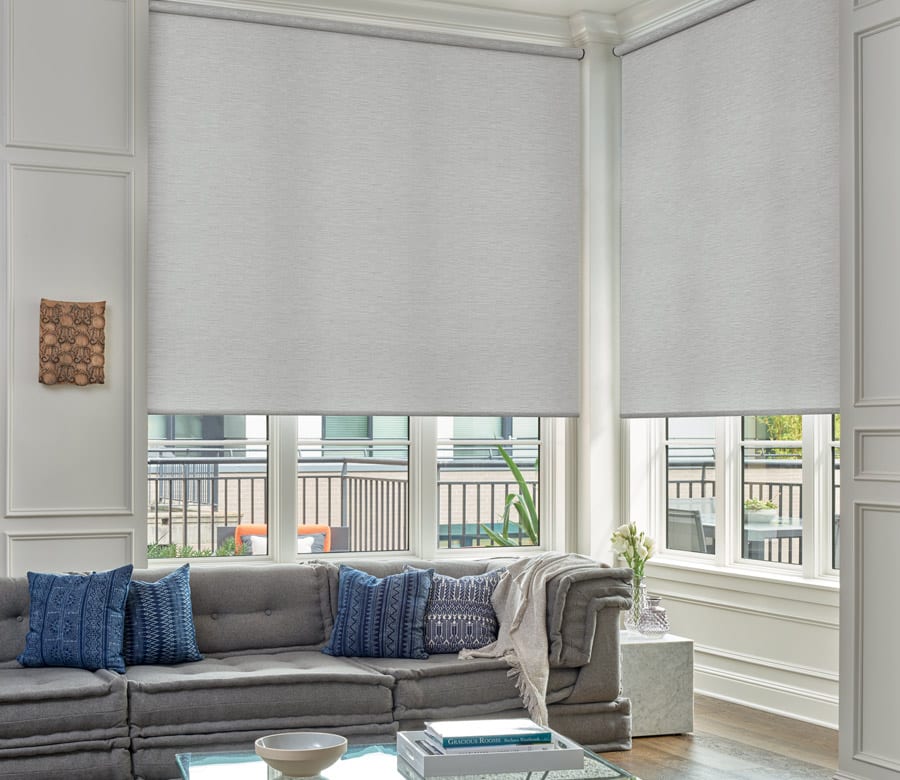 Still not convinced roller shades are the way to go? Continue reading to learn more about different styles and additional benefits.
5 Benefits of Roller Shades
The first benefit of roller shades is they offer better performance, and are usually mechanical, controlled by a remote. With some of the newest models, they can even be controlled using your cell phone. Thanks to the remote-controlled capabilities, you can then block the light from your room without so much as getting out of bed. Pretty cool, right?
Because of the material and gapless designs, these roller blinds are also better at lowering the amount of heat transferred into your home, resulting in energy savings.
These shades can be easier to clean and maintain. Plus, roller shades usually last longer over time.
As for appearance, roller blinds are way more stylish. Since you can typically find so many color options—from light to dark, to the craziest, trendiest designs—you won't have a problem finding something for your home that you absolutely love.
If you have more expensive tastes, roller blinds are easily customizable and can be integrated with your home automation system. Most dealers offer custom designs and styles. Make sure you ask about this customization service!
Light Filtering Roller Shades
Below you can see some of the Hunter Douglas roller shades available, as well as solar roller shades that are extremely effective at controlling how much light you allow into your home. These are most commonly referred to as light filtering roller shades and serve as a fantastic upgrade compared to many other window treatments.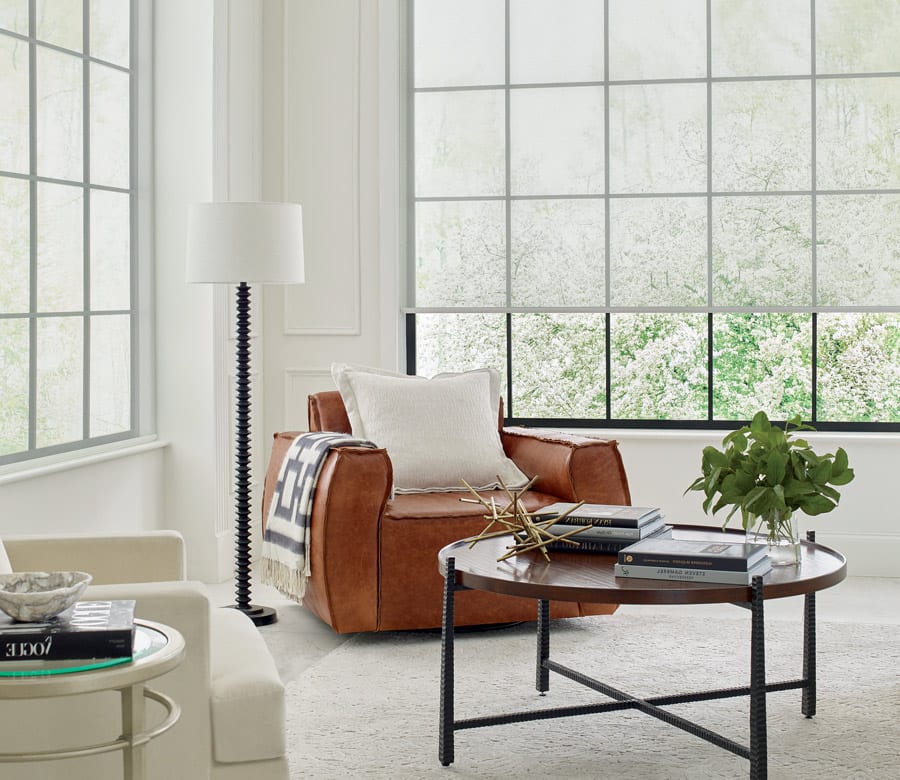 More Motorized Roller Shade Types
You can also install outdoor roller shades and blinds, or if you're shopping for a completely dark look and feel that prevents most light from getting through, consider installing blackout roller shades. With so many options to choose from, most of the fun lies in finding the perfect type of motorized roller shade for your home.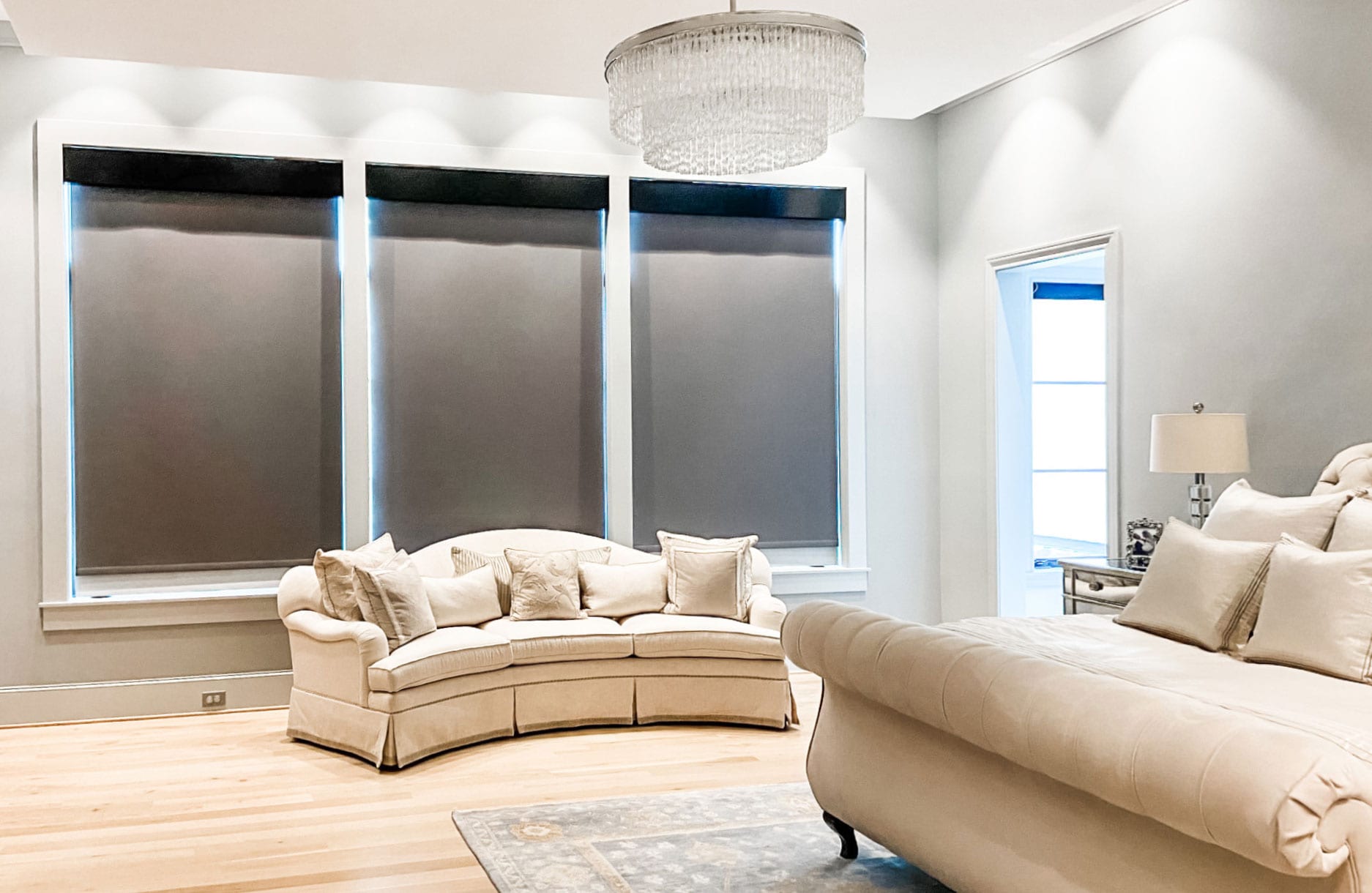 Deciding on Custom Roller Shades
If you're deciding on the right set of custom roller shades to add beauty to your home while controlling the intake of light that makes its way through your windows, consider the range of options presented above. By simply browsing the appearance of a few different types, you will be on your way toward having made the perfect selection.
If you live in the Houston, TX area, contact the roller shades installation team for more information.