The bedrooms in your home deserve privacy, light control & comfort. What does it come down to? Finding the best bedroom window treatments is vital. They control the light, add privacy and even allow you to maintain levels of temperature control. Do the bedrooms of your home need an upgrade?
Dark Spaces = Better Sleep
Of course, room darkening is one of the most sought-after features. But, is it just about blocking out the early morning sun? Most of the time, it's not. The headlights of passing cars after dark, the streetlights–even the full moon–can cause you to have a restless night of sleep. With the best bedroom window treatments, you'll have consistent darkness from "Good night" to "Good morning."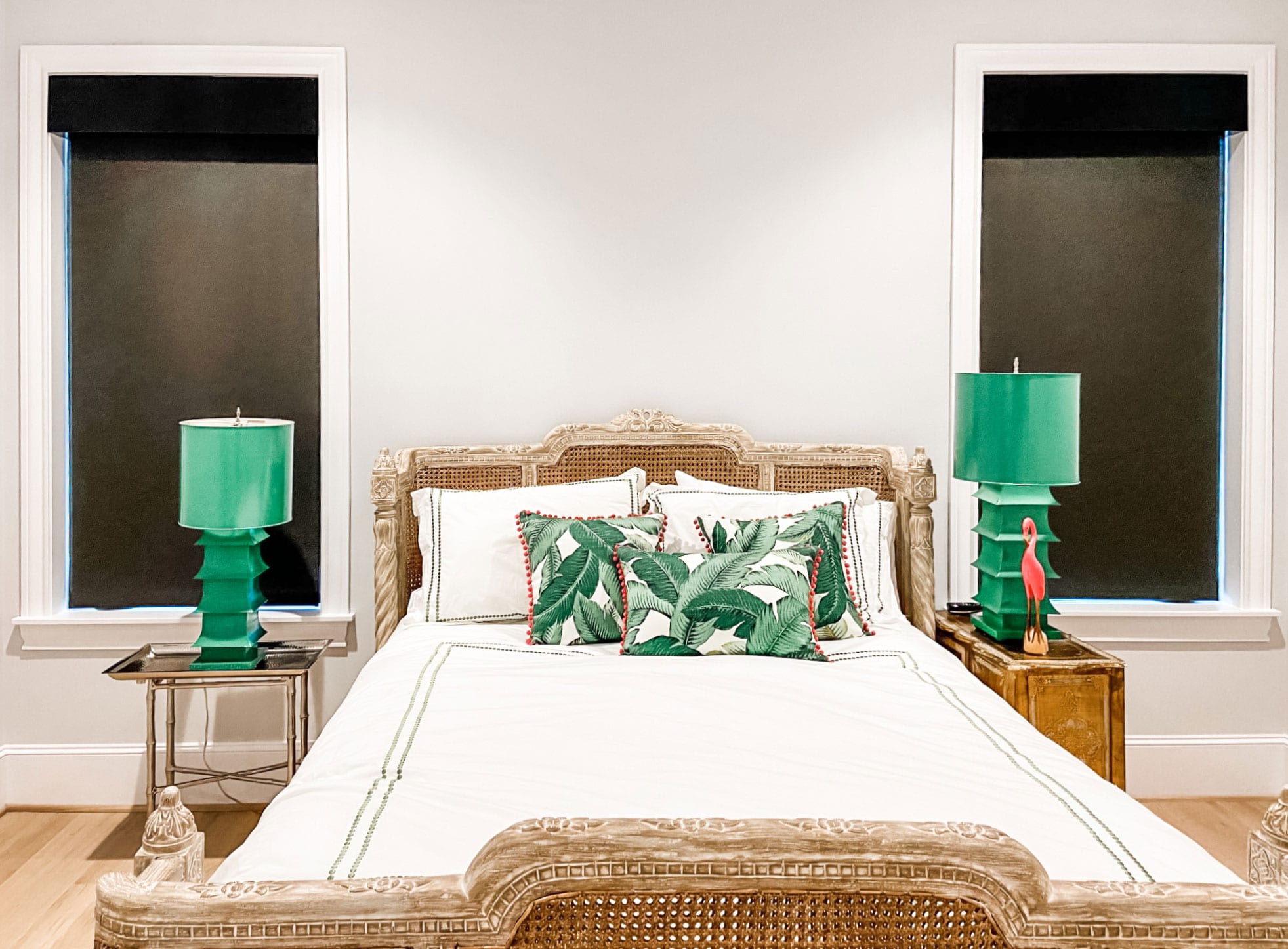 Defining Levels of Room Darkening
Knowing the difference between room darkening shades and blackout blinds is the next step in choosing the best bedroom window treatments for your home. Room darkening keeps most of the light out, with the idea that light may enter in times of direct or intense sunshine, on the edges of the window.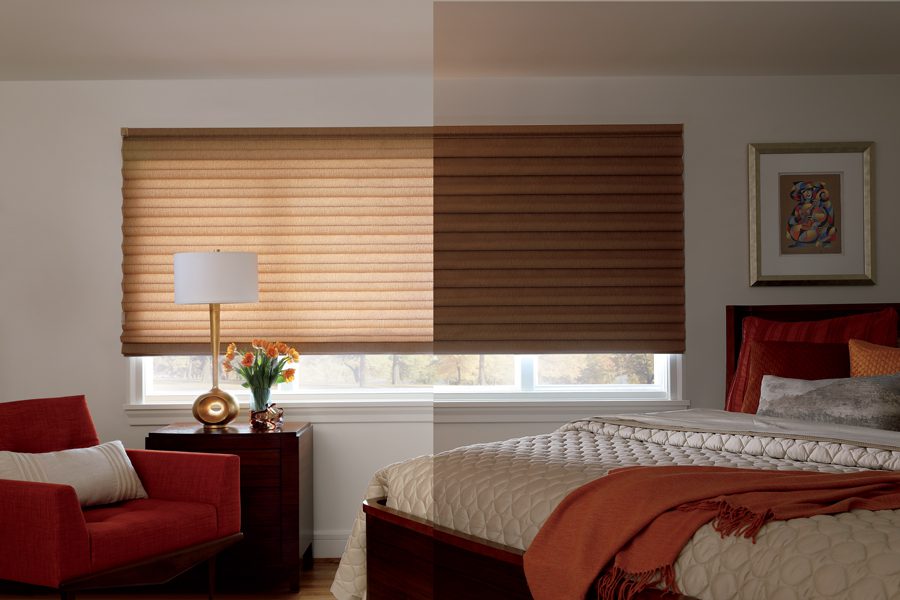 What about blackout shades? We tend to reserve that term for window coverings that "seal" out the light–such as with the LightLock™ system.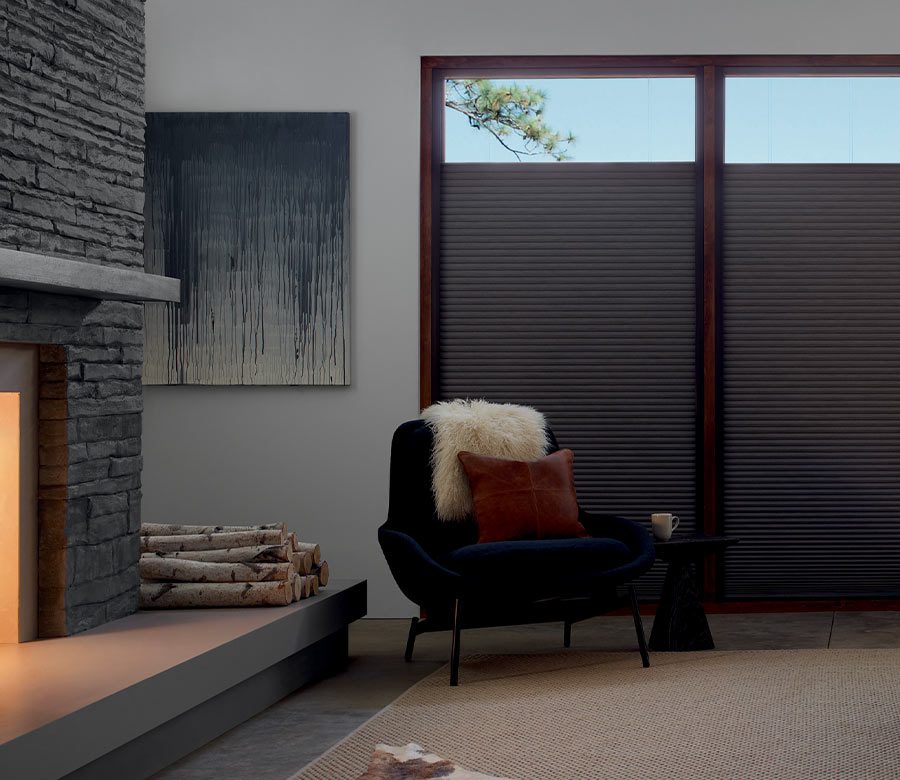 The Adjustments Are Important
So, having a dark space for sleep is a must-have. But, what else do you need for the ideal bedroom atmosphere? How about natural light? No one wants to feel as though they are living in a cave. Once upon a time, the bedroom was only for sleeping. But, in today's world, rooms often have to be multi-purpose. That means, your bedroom might also be your home office, your sanctuary away from family chaos, a spot to watch the morning news–the sky's the limit.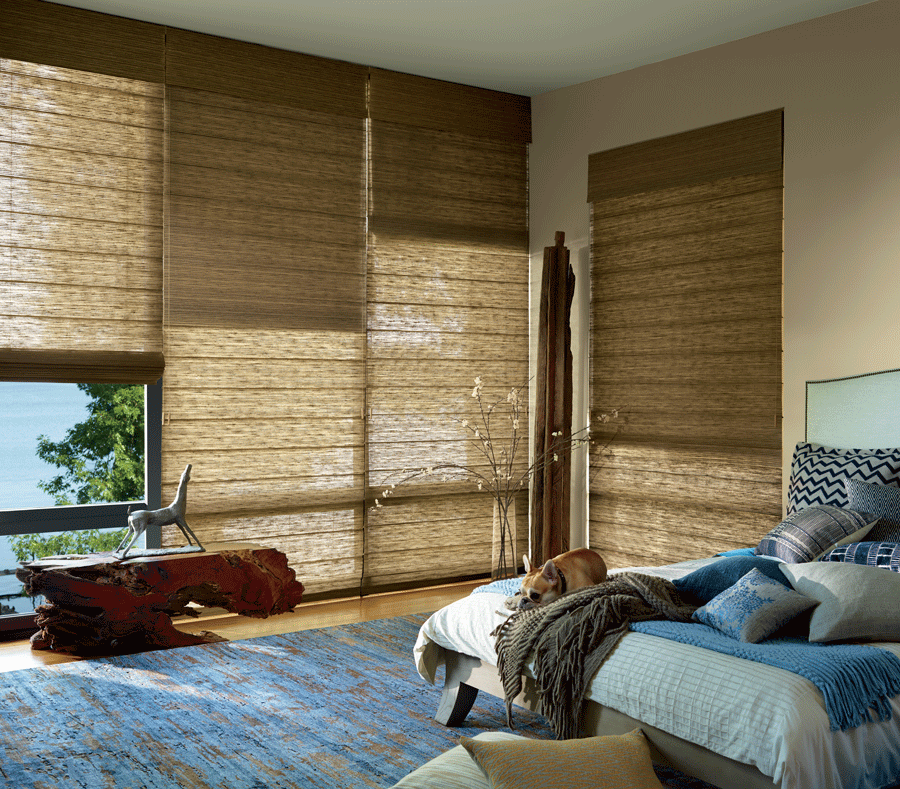 Automated window treatments a great feature to have in the bedrooms of your home. They are available in a range of operating options:
Tap the remote upon entering the room for instant adjustments.
Control with your phone, allowing you to make adjustments from anywhere.
Voice control takes the hassle out of looking for a device.
Scheduled adjustments create a "set it, and forget it" system
Dual Shades: From Dark to Light
One of the newest features gaining huge popularity is dual shades. These systems are now available in various window treatments. They bring versatility to the use of a space. Two shades on one window means you can have light filtering or room darkening without sacrifice.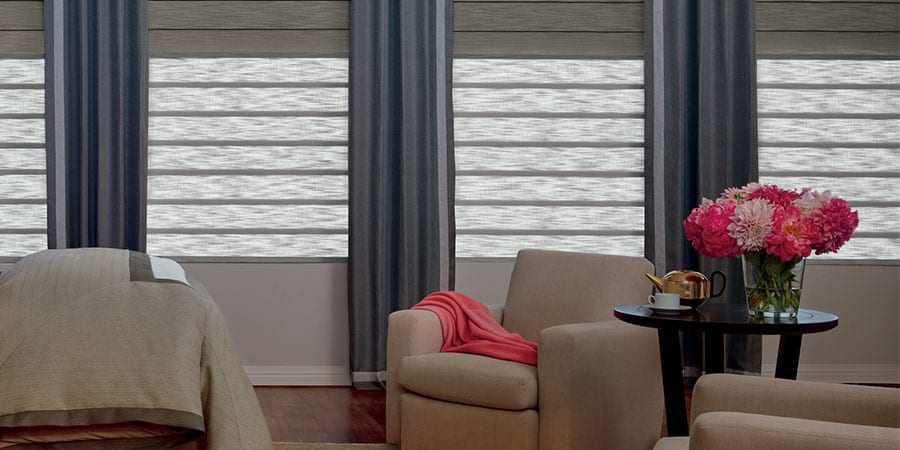 Top Down: Privacy + Natural Light
With bedrooms, privacy is vital for your comfort. However, so is a well-lit atmosphere. You don't have to exist in flooding light OR a dark cave. With Top down bottom up you can have both–natural light and comfortable privacy. You can go through your routine without worry–get yourself ready, workout in privacy–all while enjoying natural light and sky views.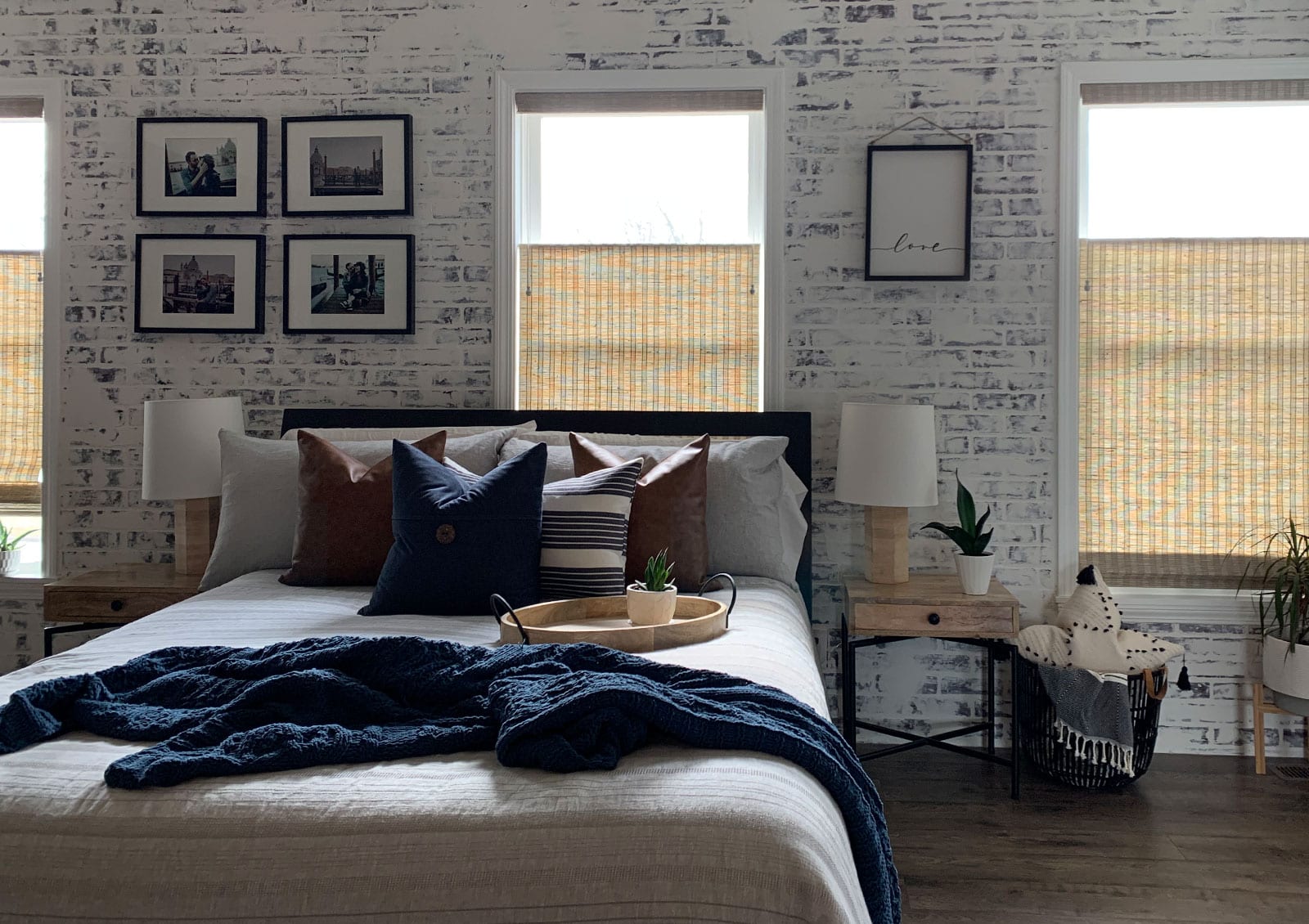 Energy Efficiency: Get Comfort
In the Houston area, we often have to make decisions about intense sunshine and heat. When it comes to choosing the best bedroom window treatments, insulating those windows might be high on your list. Certain rooms will need higher levels of energy efficiency than others.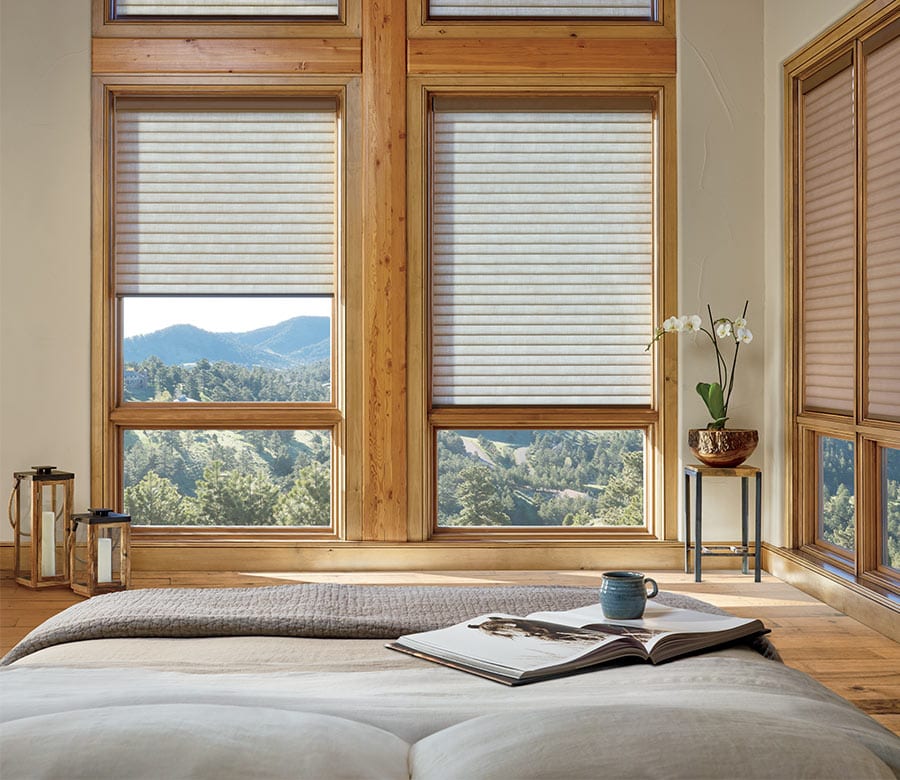 The heat from the afternoon sun will bake specific rooms in your home–making falling asleep bedtime difficult. With the right window treatments, you'll block that heat, regulating the temperature in those rooms for an easy night of cooled-off sleep.
Child Safety: Keep the Little Ones Safe
Childhood is a carefree time. But, accidents happen quickly–no matter how safe we try to make our homes. One common element that can lead to serious injury is blinds cords. Why? They are often forgotten, or put off, since "baby proofing" happens when we are worried about dangerous things close to the ground.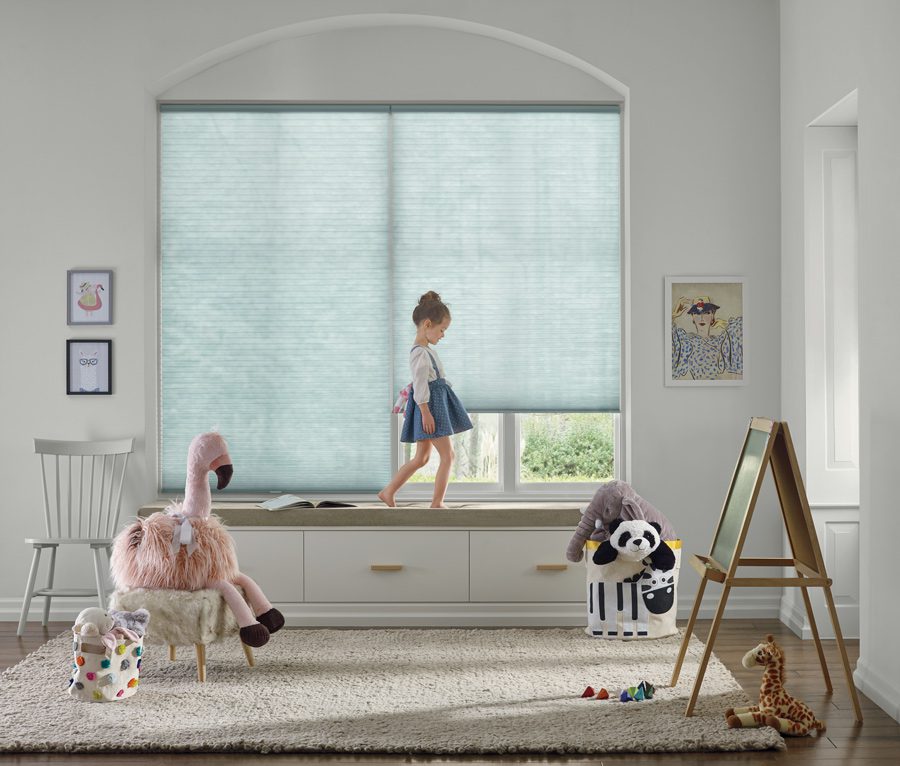 However, as children start growing, climbing, quickly escaping a parent's sight, accidents are more likely to occur. Hanging cords can dangle–tempting young children to reach-or climb on something to reach. The good news? There are a wide range of operating systems that remove the cords entirely, or simply make them safe and out of reach.
What Are the Best Bedroom Window Treatments for You?
Choosing window treatments is a personal choice–customized for the rooms of your home. We'd love to sit down and chat with you about which of these features you'd love to see in your own home. Our team at Creative Blinds will come to you, helping you decide fabrics, features and levels of light control during a FREE consultation. Get in touch with us today!