The open floor plan home is still one of the most popular layouts for homes. It makes the home feel larger, adding an atmosphere of unity. This layout can be a great way to spend more time as a family, as one area blends with another. Conversations easily continue even when occupying varied spaces. But decorating this layout can bring design challenges. We've got ideas to make it easier…
Create Designated Spaces
Having an open floor plan home can make it feel exactly that: Open. But, designers all agree that it's just as important to designate room areas. Area rugs and grouping furniture together can achieve the right amount of separation.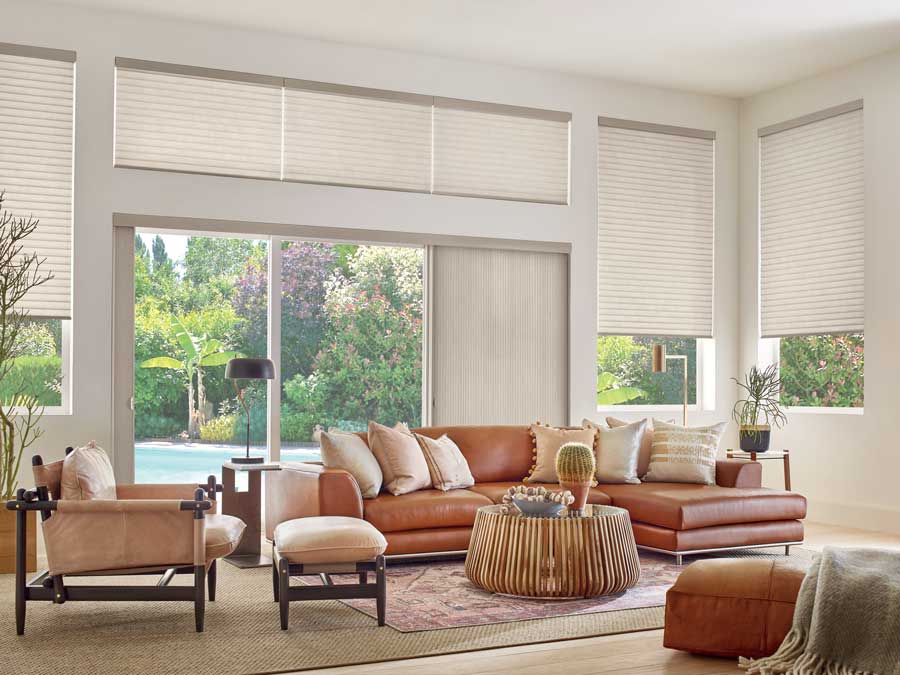 Keep It Open
The last thing you'll want to do when decorating a wide open space is to fill it full of stuff. Be intentional about allowing space between the areas so it's easily walkable. Low profile furniture can be important to keep that openness factor.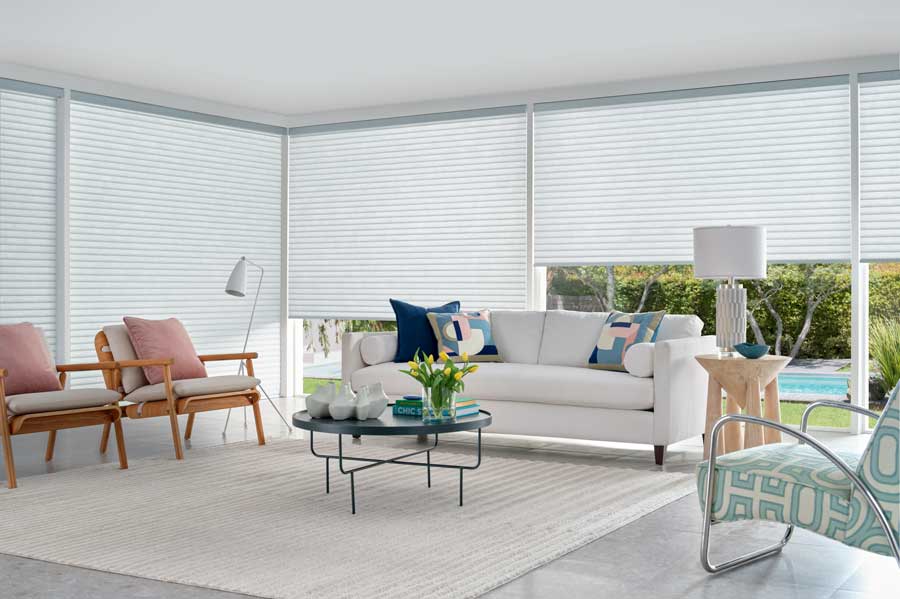 Use the Same Foundation Throughout
While it can be fun to add special decor pieces in designated areas, the basic elements of your home's style, like wall paint and flooring should be the same throughout the entire open area. By keeping these all-important elements the same, you'll ensure a unified look, and it will even make your home seem larger.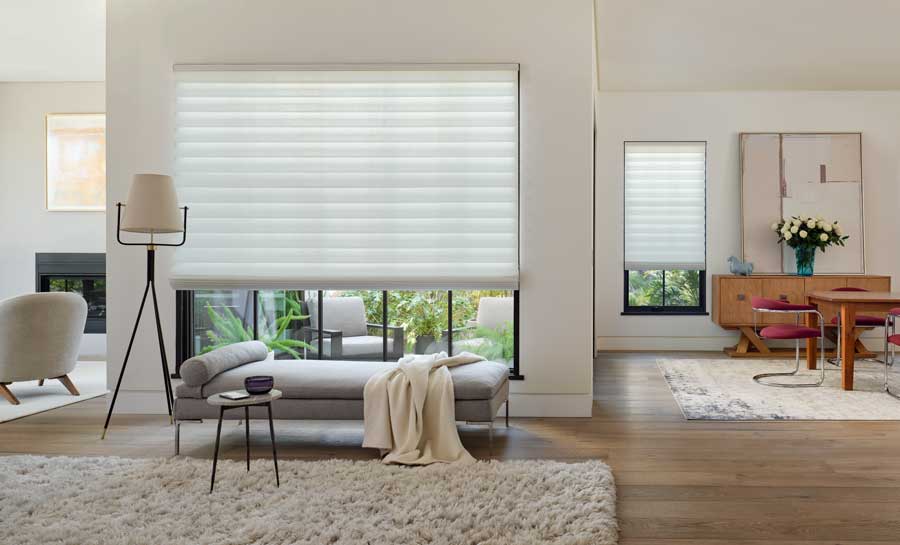 Enhance It with Lighting Zones
We all enjoy when our homes are light and bright. But, keep in mind that there are times when you'll want to feel a cozy vibe–and that can be tough in an open floor plan. Extra lighting can add just the right feel to certain areas. A well-placed set of sconces or a stylish chandelier will have a dramatic impact.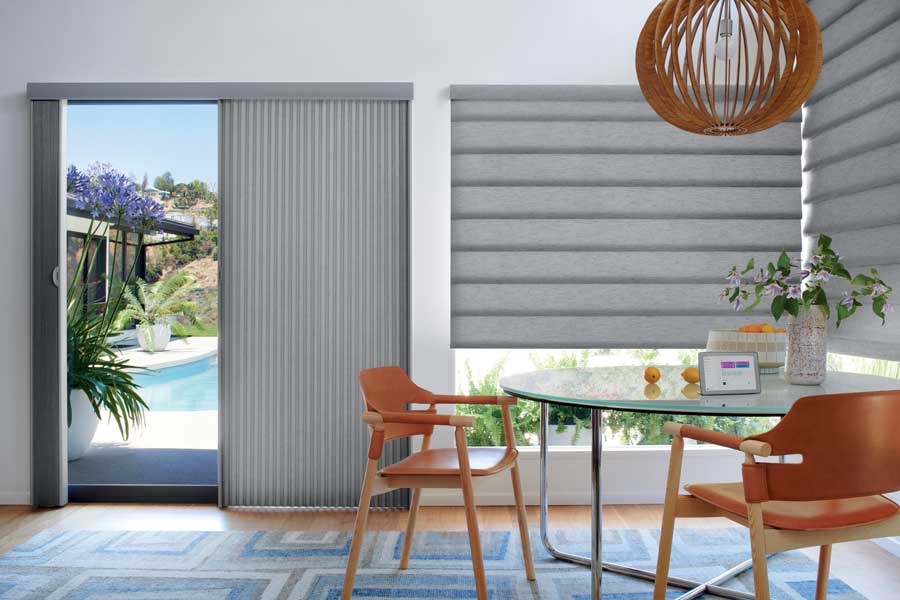 What about Window Treatments in an Open Floor Plan?
This is one of our frequently asked questions. Oftentimes, this layout means a number of windows and doors in the same shared space. And while the final decisions rest on the style of your home, the sky's the limit. To begin with, you don't have to have the same window coverings throughout an open floor plan. We like to show you coordinating styles–window treatments that look great together, but work best for the specific windows and doors they are covering.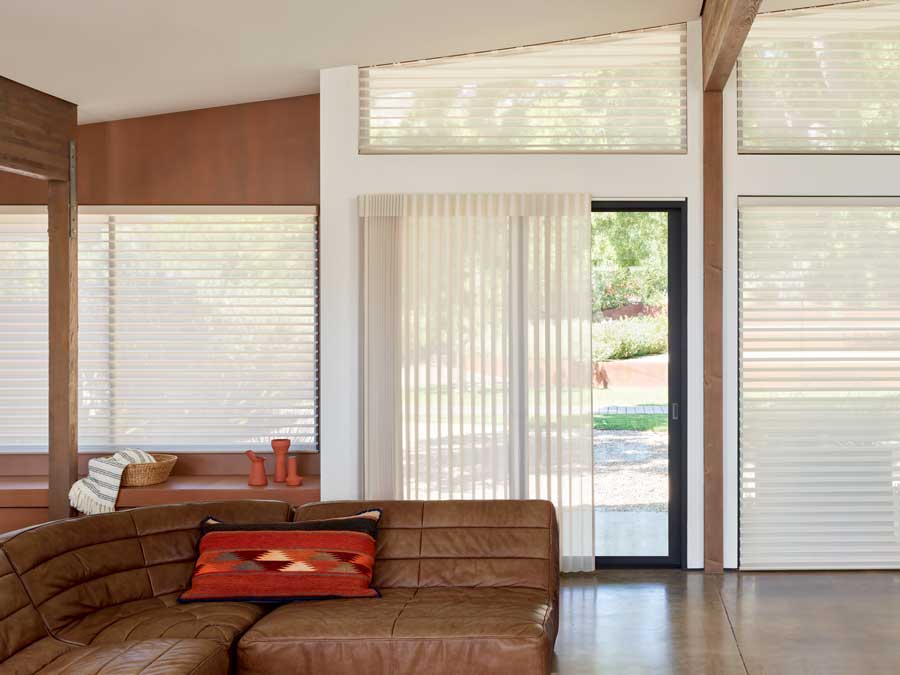 Consider Energy Efficiency
With an open floor plan home, comfort can provide a challenge, depending on your home's specific set up. Windows and doors can make it seem extra drafty on those cooler, winter days. In the summer, that same glass can heat up your home to exhausting temps. Because there are fewer walls, it can feel difficult to escape these issues. The window treatments in your home can protect your interiors, keeping everyone comfortable.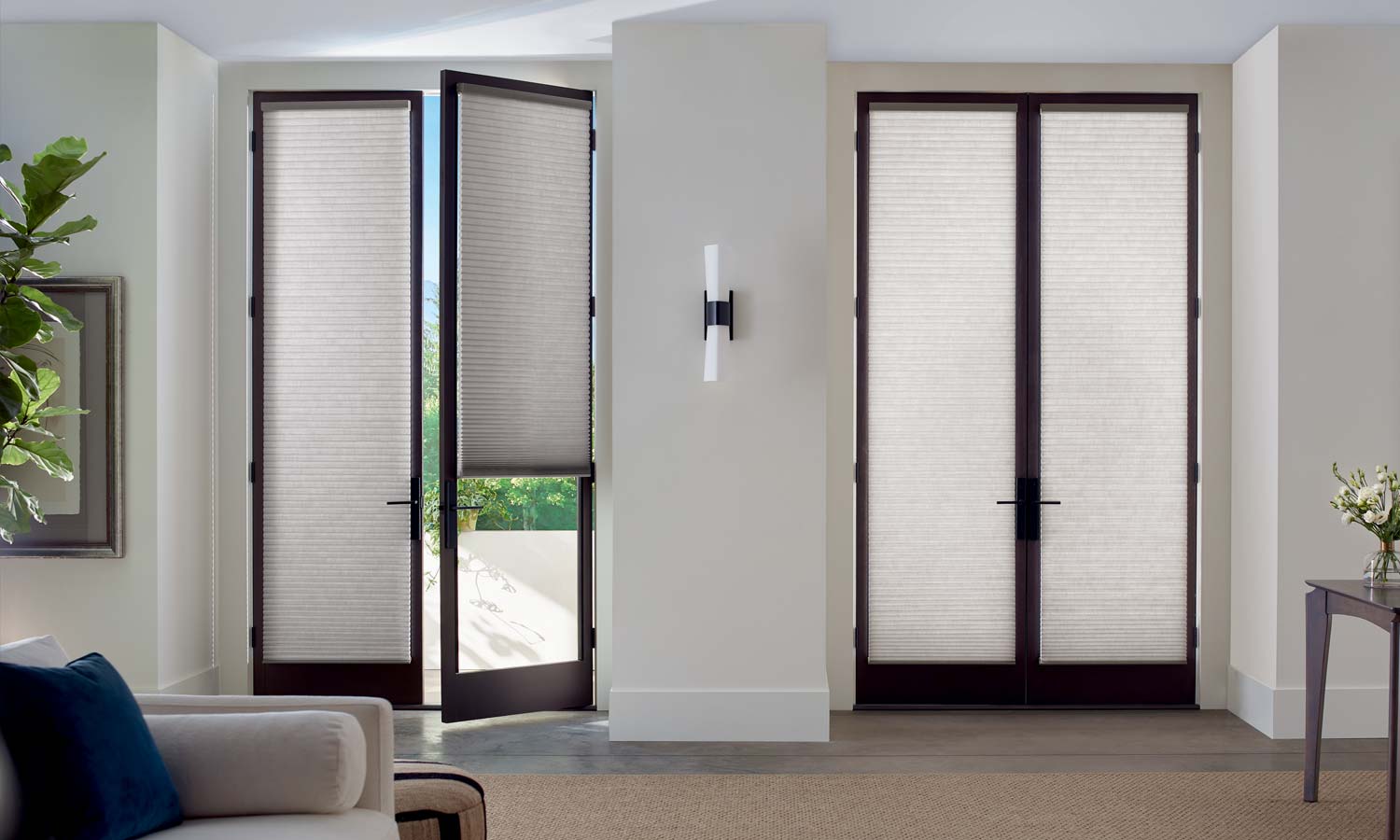 Our team has years of experience designing beautiful window treatments that will enhance the look of your open floor plan home while also improving the function. Get in touch with our team at Creative Blinds for your FREE in-home consultation.