Which Rooms Need Motorized Shades? 
March 17, 2020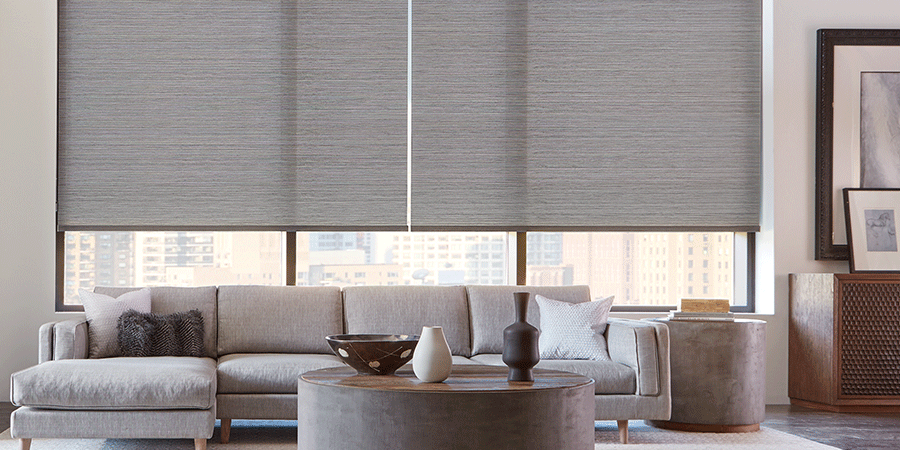 When you talk about automation, it really applies to every facet of our lives, doesn't it? Smart home technology is continually evolving–shaping the way we live. Discovering why you need motorized shades is the next step. How would they change your life? And, which rooms need them the most…?
The Entryway
You want your home to feature a welcoming atmosphere. Do you need motorized shades to create that? Your entryway is the perfect example. Light and airy, we normally want this space to have a good balance of light control and privacy.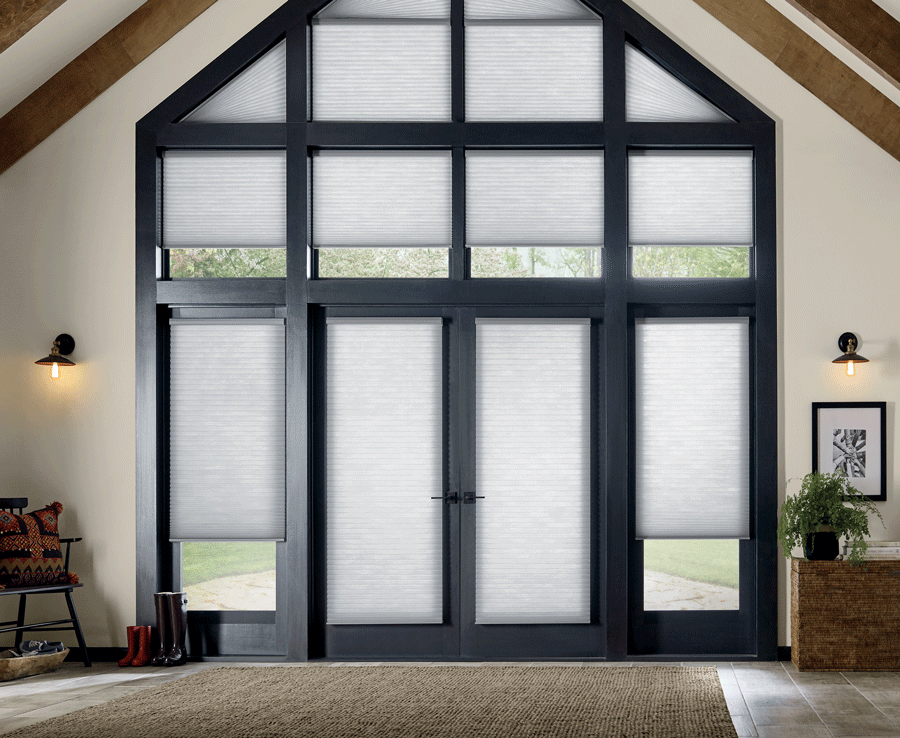 But, adjustments are necessary. This is where the "favorites" come in handy! Leaving home–want more security? Close everything up with a tap on your smartphone. Back home? Hit the favorites button to get your window treatments right back where you like them. If you're out and about? As soon as you realize you've left your entryway unveiled, open the app on your phone and close everything up!
The Bedrooms
Set the schedule for a good night's sleep. With room darkening shades, you're ensured the ability to close out the light when you want. But, how do you manage them? Do you feel like you're living in a cave throughout the day? Or, are they a chore, continually adjusting them?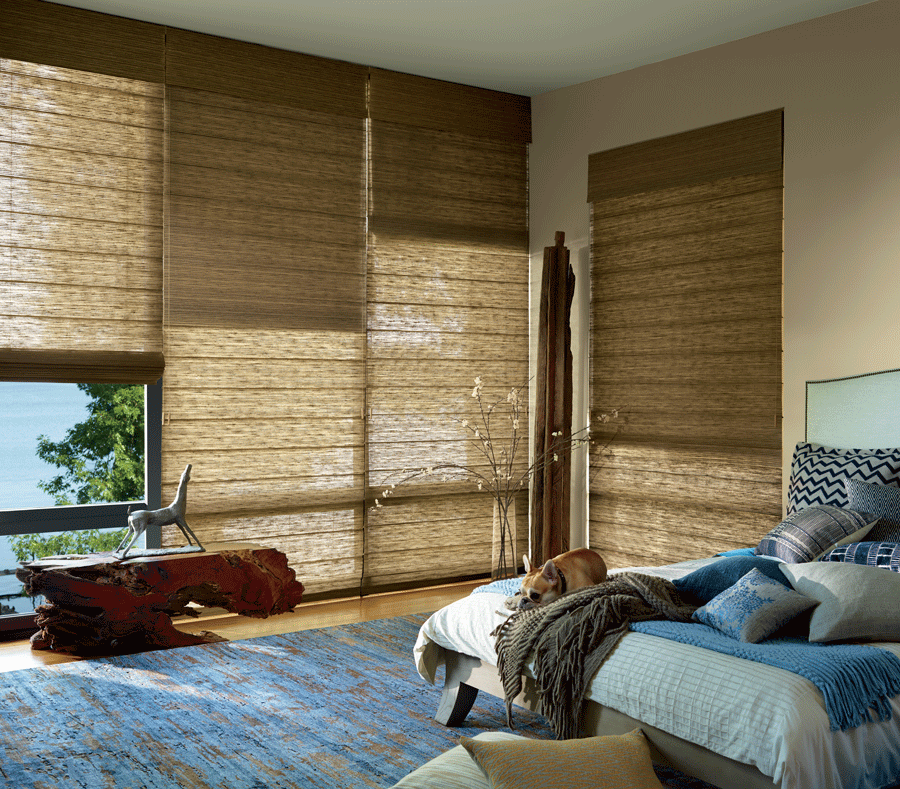 Effortless control means just that. Set the schedule. Sleep in on the weekends. Get early morning sunshine during the week. If you love the idea of having your environment adjust to your family's daily schedule, you need motorized shades. One more benefit? Automated shades are cordless, creating a safe environment for your child's bedroom.
The Living Room
A room that can only be described as versatile. The living room in your home sees a range of circumstances throughout the course of the day. Soft light with partial closure in the morning. Completely shut out the hot afternoon sun.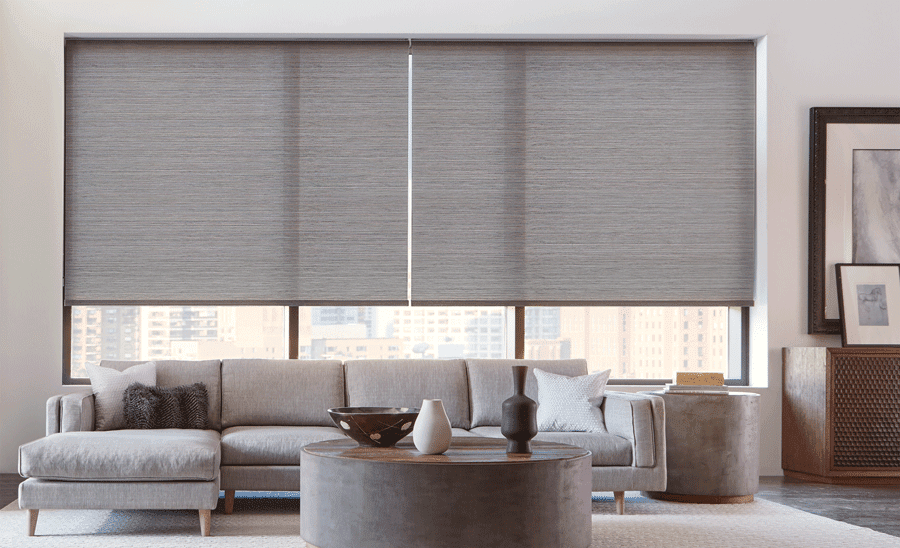 Enjoy a beautiful sunset and twilight hours in the evening. Close off the "view in" to spend private time with your family when it's dark outside. With voice-controlled window treatments, achieving the ideal atmosphere is simple. One command to Siri or Alexa, and instantly get the adjustments you want. 
The Bathrooms 
If there is any room in your home where you need motorized shades, the bathrooms might be a priority! For this room setting, we love the convenience and ease of the wall-mounted remote. Privacy occurs at one tap. Natural light streams in with another.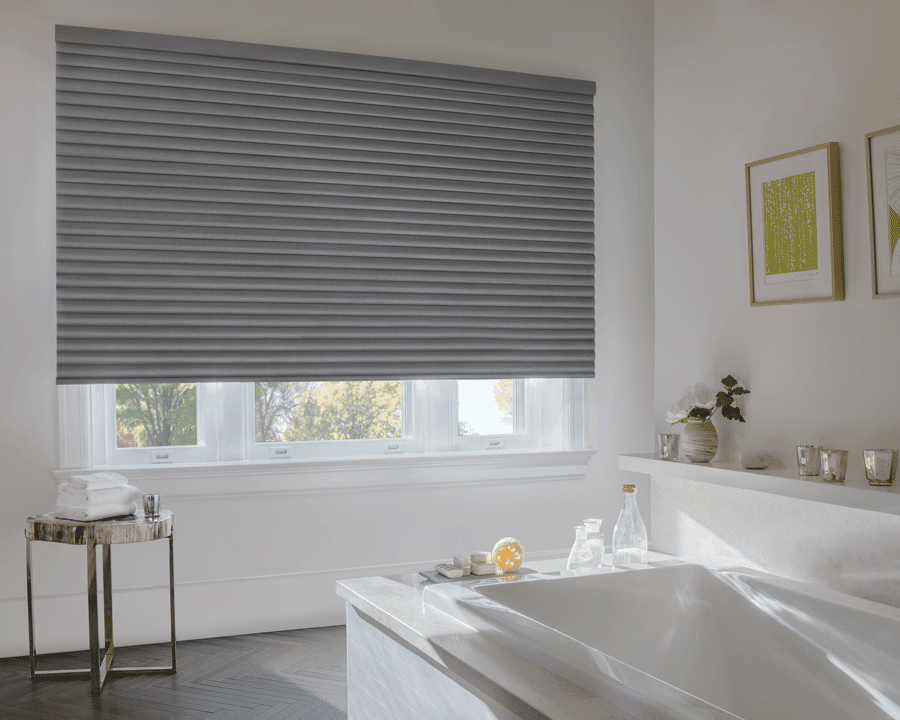 It's easy for guests. It's a simple adjustment that happens in an instant. This is one of those conveniences that will have you saying, "I don't know how we lived without it." 
The Family Room: Media Central
The great room, the family room, the living room, the theater room. Where does your family congregate to watch a movie together? In this space, you want to create a specialized atmosphere.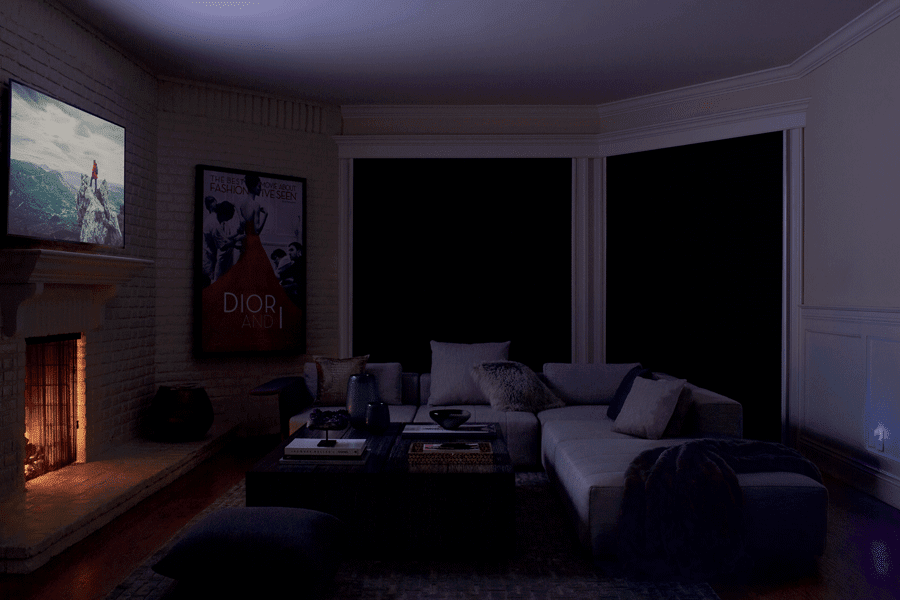 But, in order to enjoy other activities in the same shared space, you'll need motorized shades for an instant transition. From dual shades, to blackout blinds, you'll marvel at the complete transformation made with automation.
The Home Office
Working from home can be a feat of its own. Why? The environment, of course. It can be hard to work while other people are home. And, it's distracting to think about other things that must be done. In order to achieve success, you have to set up the right atmosphere–getting you that much closer to the mood-enhancing productivity you need for your day to go well.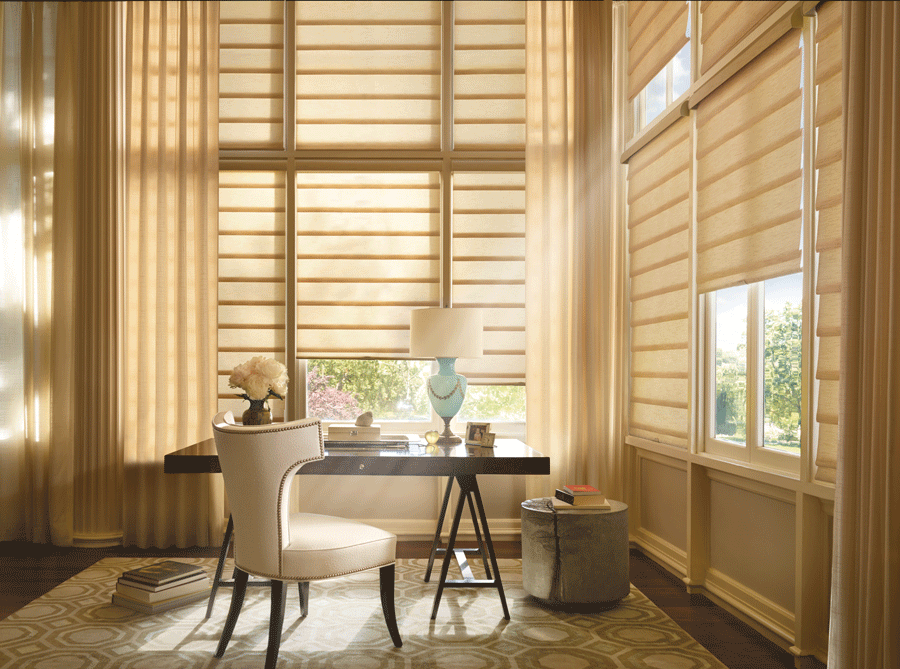 Privacy happens in an instant. The glare on your screens will be reduced. The lighting will be customized. The heat of the afternoon sun can be stopped at the window. Adjustments are easy–even with your Apple Watch. You can make an adjustment without missing a beat.
The Kitchen
Let the morning sunshine stream into the kitchen–starting everyone's day out well–with the "good morning" scene. Feel accomplished when everyone leaves for the day with a "goodbye" scene that creates privacy and security.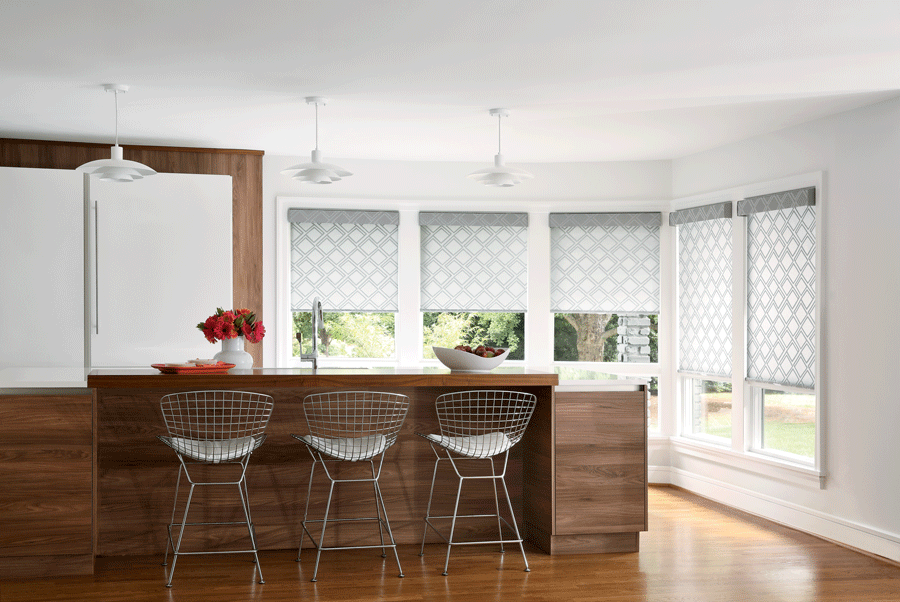 For all the moments throughout the day where you need one less thing to think about, your smart shades will always be in the right position. No matter what.
The Dining Room
Isn't your dining room all about the atmosphere? From casual family dinners, to entertaining friends, the last thing you'll want to worry about is adjusting the shades. Keep the direct sunlight from ruining brunch with hot temps. Make sure no one has the setting sunlight in their eyes at dinner. The ease of automated shades will keep everyone comfortable.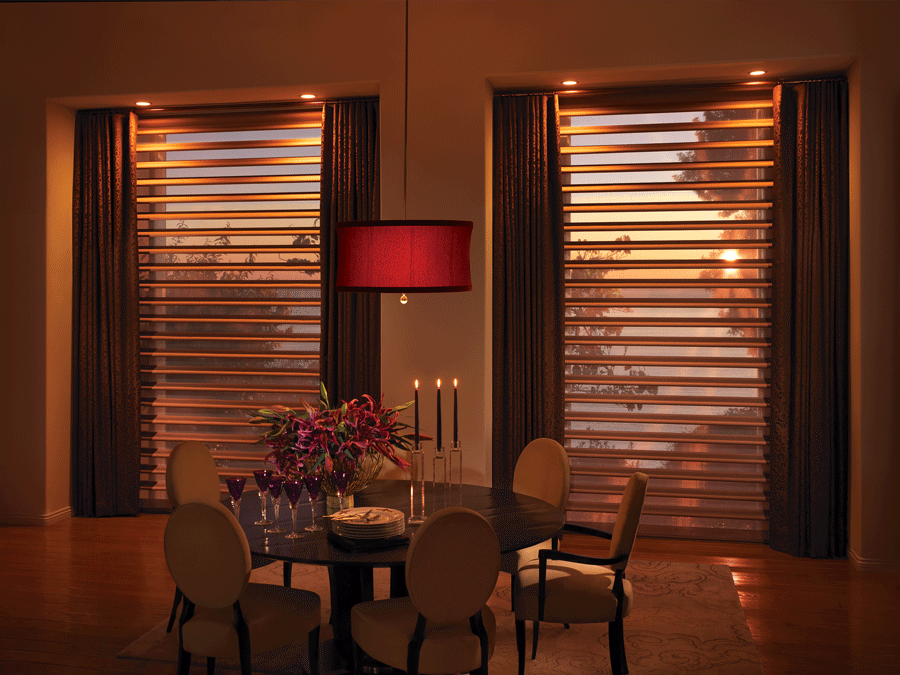 Need Motorized Shades? We Can Help!
Smart shades will change your life in ways you've never imagined! Convenience, security, comfort and energy savings–the list goes on and on. At Creative Blinds, we'd love to help you discover how to improve your life with this incredible technology. Get your FREE shop-at-home appointment today.