These uncertain times? We're in the middle of something we've never experienced. It may be a bit difficult, and even scary, that's why finding a sense of normalcy is so very important. Now more than ever, we should be treating each other with kindness and understanding. Our team at Creative Blinds wants to show you that we're in this together. Since many people are staying home and practicing social distancing right now, we've created a list to help you create happier, healthier spaces within your home.
Creating A Healthy Home
With more time spent at home, it's important to make sure you're living in a healthy house. Take it from the experts. The Sleep Foundation has compiled a list of ways to improve sleep and overall healthy habits.

To go above and beyond, we've added in ways to make your health a top priority…
Create a Schedule.

Evaluate Your Home.

Let Nature Indoors.
Create a Schedule
A lot of things probably feel out of your control at this time, with many of us working from home and kids off of school. Taking time to create a schedule for your days can help you feel less chaotic. Creating structure and a schedule for your home is one of those things that is still under your control. But, don't get overwhelmed if the schedule gets out of hand at times, just trying to re-evaluate and adjust. Go easy on yourself.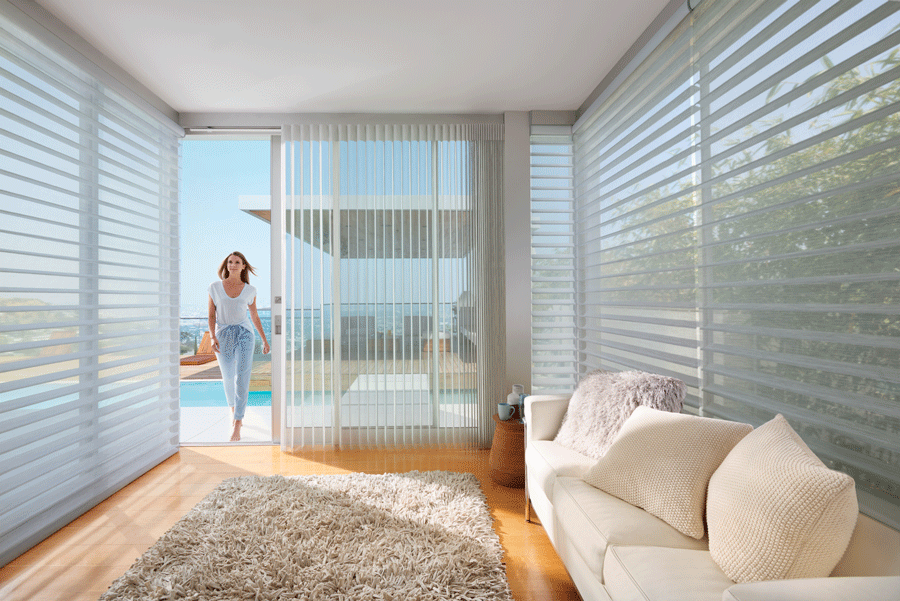 How can window treatments help? Queue the motorized shades! Smart shades allow you to stay mindful of your schedule, with control that will come in handy right now. From programmed morning wake-ups, to adjustments in the afternoon to keep out the hot sun, you'll feel like you've got life more under control. Need them to close in the evening to signal bedtime to the kids? Done! 
Evaluate Your Home
No matter if you're now working from home, self quarantining, or practicing social distancing as much as possible; the truth is, you might feel like you could make changes in your home right now. The best way is to take a walk through each room in your house and say to yourself, "What do I need from this specific space?"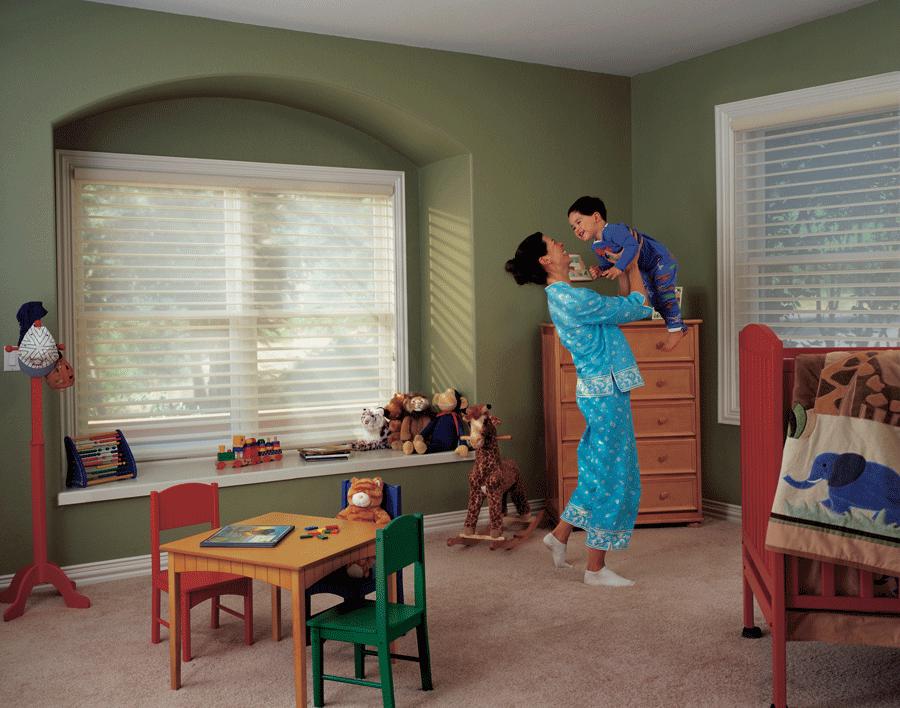 What does this have to do with window treatments? Good question! You may not realize it, but many of our clients shop for window coverings based on issues they'd like to solve. As you're evaluating your home, maybe you've discovered you and your family need:
Street Level Privacy

Large Window Coverage

Child Safety
Let Nature Indoors.
Staying in, with nowhere to go, without social interaction can be difficult when it extends for long periods of time. Due to this, it's completely normal to begin to feel sad and depressed. Don't forget about nature and sunshine. You might not be able to take the kids to the playground, but even taking a short walk around the block, getting some much-needed Vitamin D, is vital to your well-being.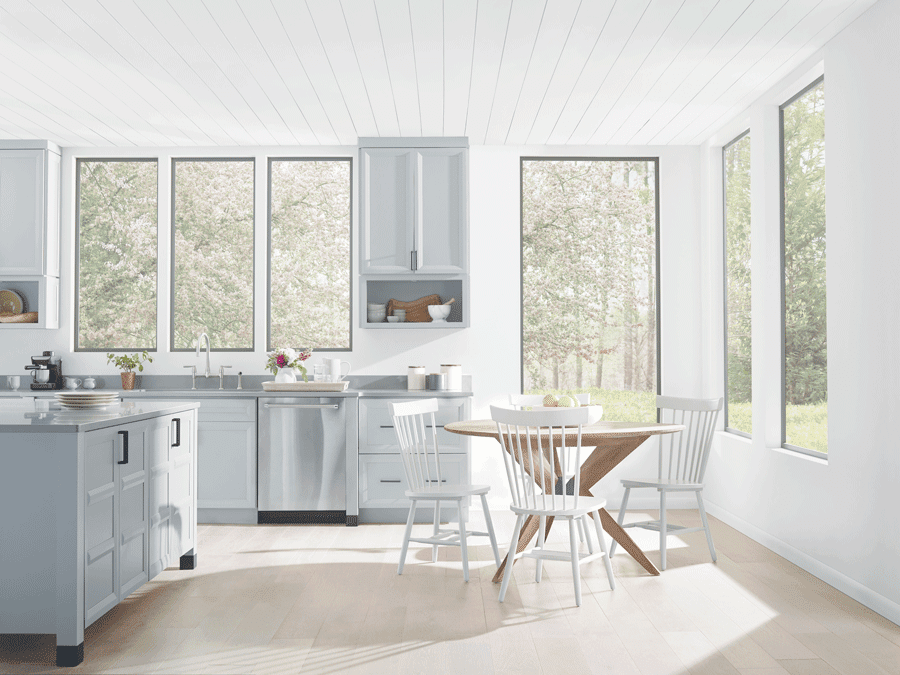 You might be wondering how we can help. Even though sunshine is important, you can also have the opposite effect with too much. Direct natural light can result in annoying glare, rising interior temps, and even the fading of floors and walls. You want the spaces in your home to feel cozy and airy, but not like you're sitting on the sun. Window treatments come in to play here. They allow you to control the perfect level of light coming in and also add a sense of privacy. Just check out the amazing transformation in this kitchen once shades were added.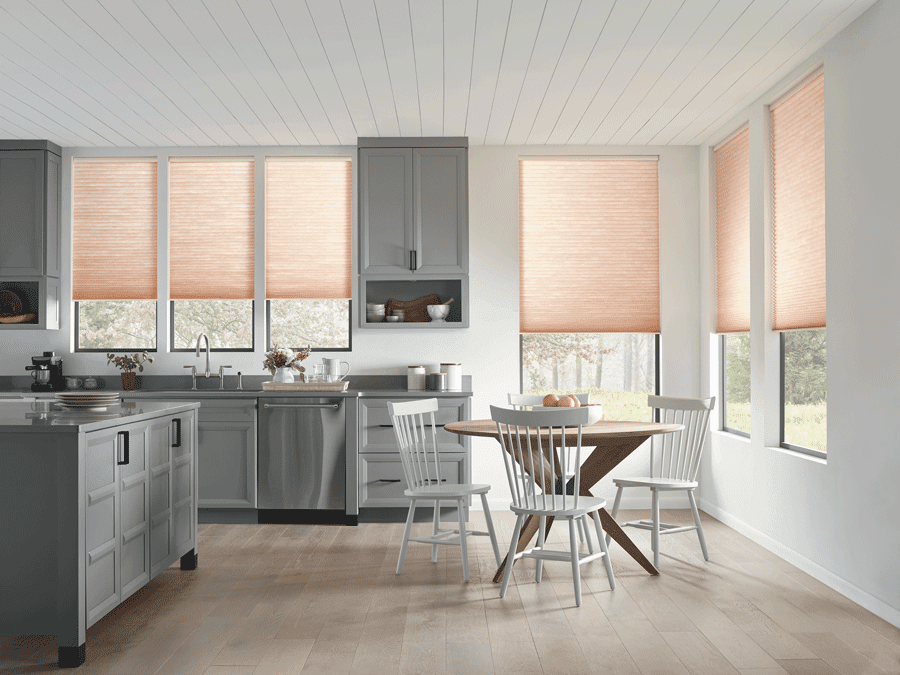 You'll find yourself calmed by the natural views of the landscape, entering light to cheer your spirits and the ideal amount of privacy you need.
We're In this Together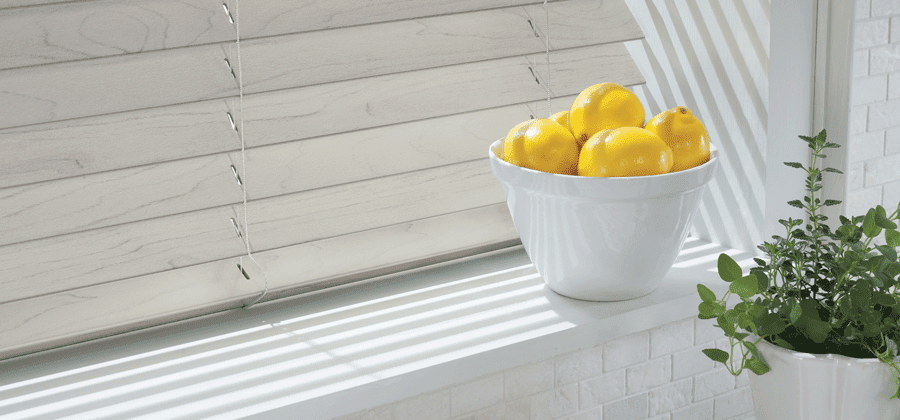 The world may be facing a lot of uncertainty right now, but your home doesn't have to. Our team at Creative Blinds is here to help. Don't forget, we're in this together, and we're just an email or phone call away. We're happy to help you with a virtual consultation to help you get started on your next project. Contact us today for your FREE consultation.