Are you curious about motorized blinds or smart shades? You're not alone. In today's world, one out of every four window coverings are made with some type of motorized operation. Chances are, you've seen them in action. Want to know the details of the options available for your home? Let's take a look at motorized control and smart systems to find out which will fit you best…
Know the Difference.
Smart shades, motorized blinds, power, automation…there's a bunch of terms out there. They are often used interchangeably. What's important to know is what the difference is between the different systems so you'll find your favorite. If shades, blinds, shutters or drapery move with a motor, they can fit in this category. But, how they move and continue to move is another story.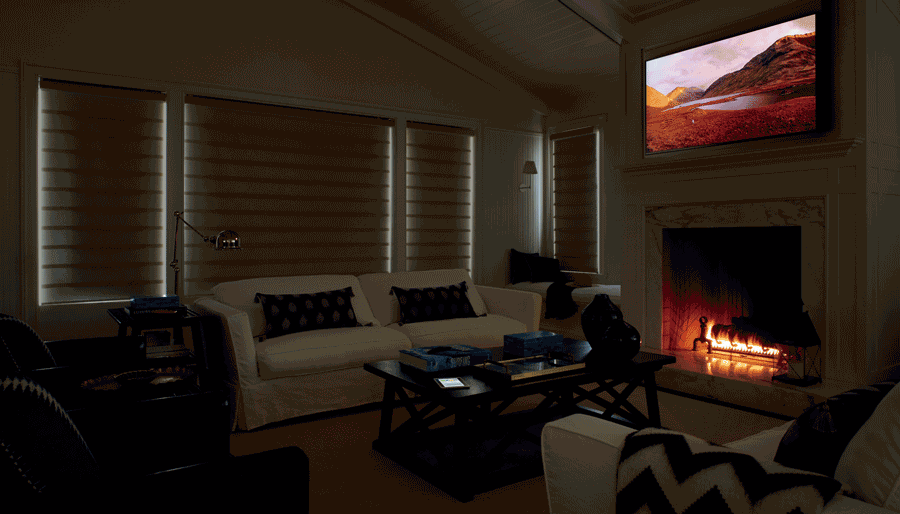 Make a Choice: Motorized Blinds OR Smart Shades
Let's define it this way: the word motorization describes window coverings that move with a motor, controlled with a tap. It might be a remote, a device, or even the wand that hangs alongside the window. It's designed to be instant–and convenient.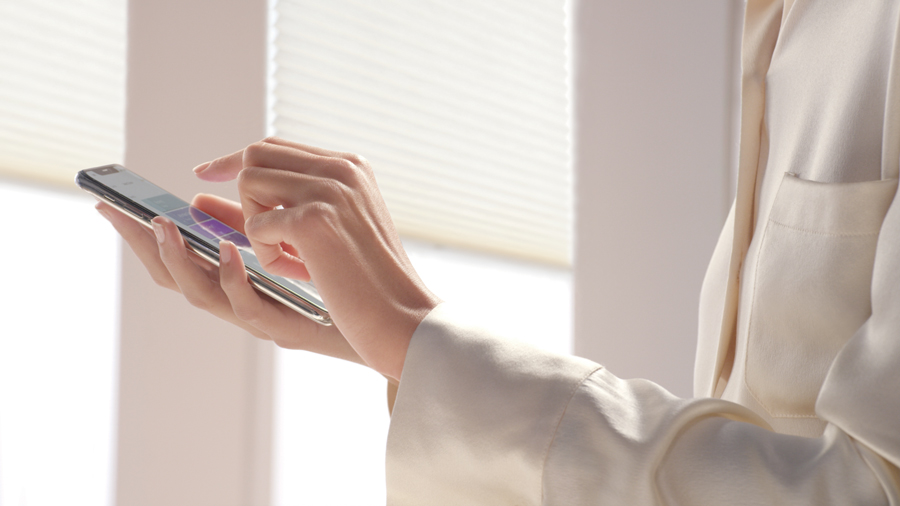 The word "automation" tells a little more of a story. The features of automated window coverings are enhanced with intelligence to integrate with your smart home system. They can be adjusted with a simple tap, but they can also adjust without effort. Schedules, voice command and family favorites are all possible. When integrated with your smart home system, the sky's the limit.
What's Best for Me?
The choice of motorized blinds or smart shades usually comes down to the way you want to use your window coverings. Cost is another factor. Consider that as time passes, the technology has been made more affordable–like so many other innovations. This might be the ideal time for you to jump onboard.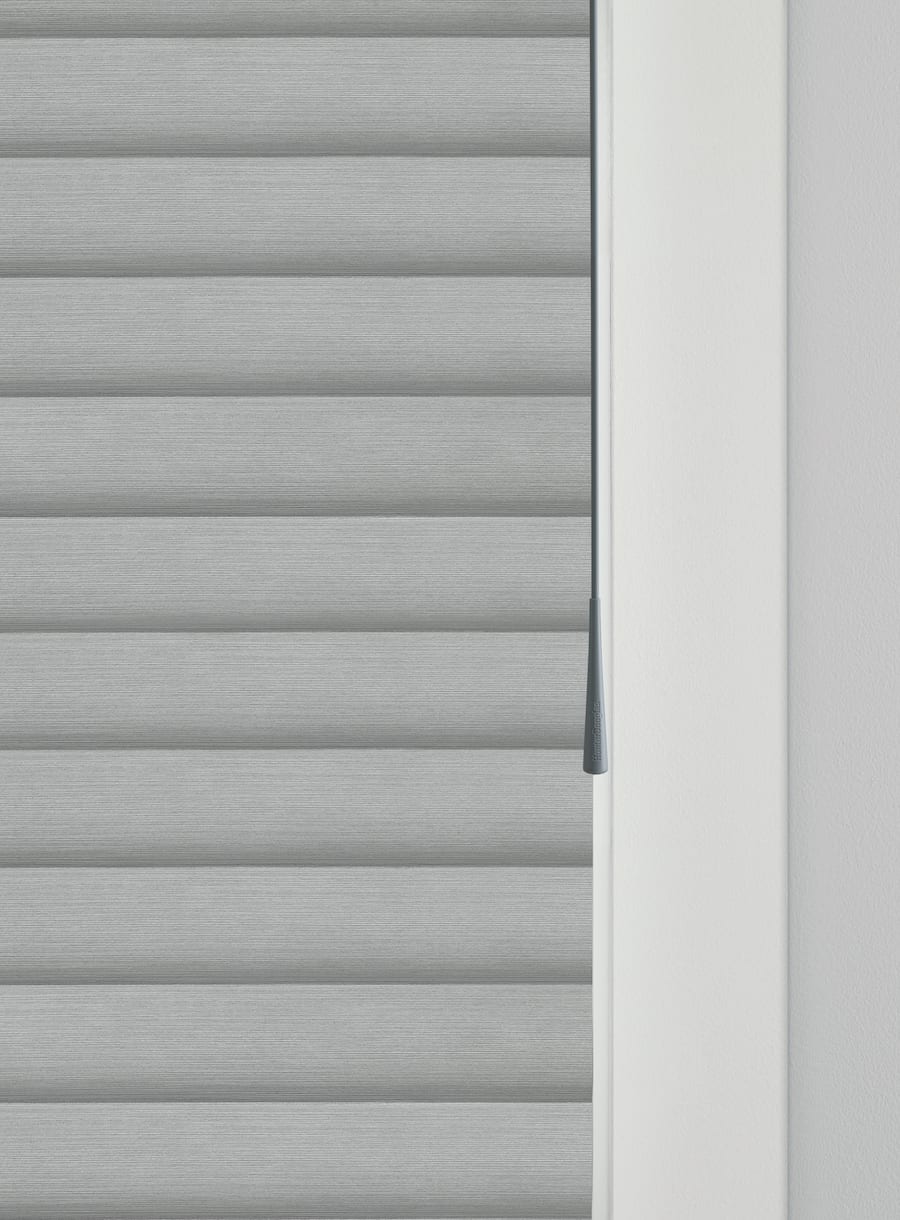 For anyone who wants to dabble with motorized shades, the SoftTouch system is a great start! There's a motor in the headrail. The wand hangs at the side of the shade. With gentle nudges on the wand, convenient control is yours. It's simple and affordable. Do you have just a couple windows in mind that could benefit from this type of control?
Enhanced Design…
Then, the technology gets more advanced. If you have a few windows you'd like to control from a remote, the next option is to get started with the PowerView® system. You can adjust multiple windows from across the room–at the same time. Or, choose just one to open or close. The latest innovation allows you to also use a device, like your phone or tablet to control, just like having the remote in your hand.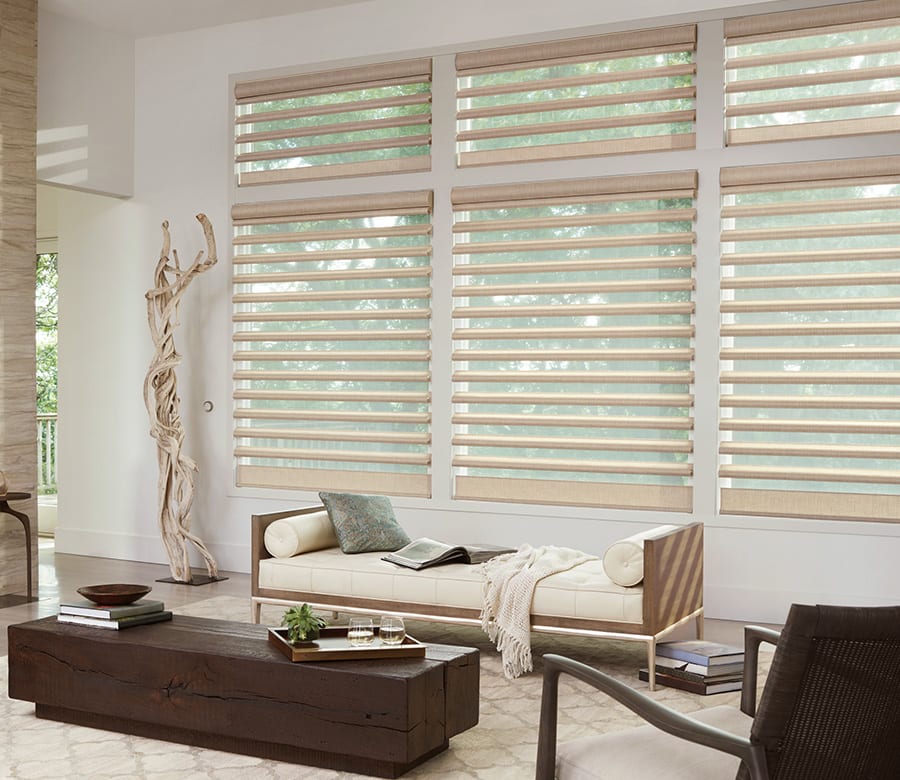 Where PowerView® turns into automation is the height of smart home tech. You can control multiple shades–in various rooms–at the same time. Or just sit back and relax as you call out voice commands to Siri or Alexa. This is all possible when you want to integrate with the smart home system you already have. What's possible?
Connect with other devices on your smart system

Control shades on a schedule, in more than one room

Enjoy custom scenes & settings

Use voice commands to adjust
Still Curious? Just Ask!
With 1 in 4 shades functioning with motorization or smart features, window coverings are paving the way into the future of home conveniences. If you've got questions, we'd love to chat with you! Talking about your options will help you clear up which system is best for you and your family. The best part about working with the pros at Creative Blinds? Everything is set up for you by our install team that day of your installation. You'll be enjoying all of your favorite features from day one. Get in touch with us for your FREE consultation.