Are you captivated by the look of minimalist design? If you keep up with interior design trends, you're undoubtedly aware of its rise in recent years. In a world grappling with having too much, minimalist design has emerged as a beacon, leading us to cleaner and more simple spaces. The experts at Houzz have a new book recommendation, that effortlessly shines a light on it! Regarding your home's look and feel, there is a focal point we're eager to shed light on. It's window coverings! 
Cords
If you look at your windows right now, you're likely to notice those long, dangling cords that go hand-in-hand with traditional window treatments. However, did you know they pose a potential hazard to your children and furry pets? Eliminating these cords could bring a level of cleanliness and order that might surprise you. It also has the added benefit of giving you peace of mind if your young ones and animals are in the room alone.
Blending
Embracing the minimalist look might tempt you to forgo window coverings altogether. Then you run the risk of exposing your space to abundant UV rays and sunlight. To avoid harsh light, we recommend choosing fabrics that seamlessly blend with your wall's palette. This choice creates a holistic atmosphere in your home.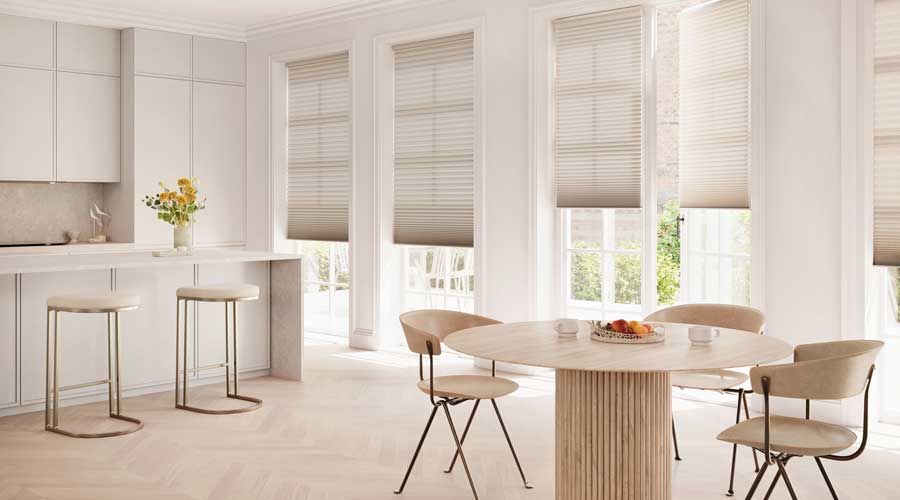 Rolling
As you're looking for window coverings, you may be visualizing treatments that cascade down and create an unforgettable look to any room in your house. As they ascend back into place, it is crucial to know that some frustrations may ensue. The fabric could bunch together and overlap. That alone might keep you from feeling like minimalism is within reach. Worry not, there is a variety of rolling mechanisms that work to rescue you from this predicament!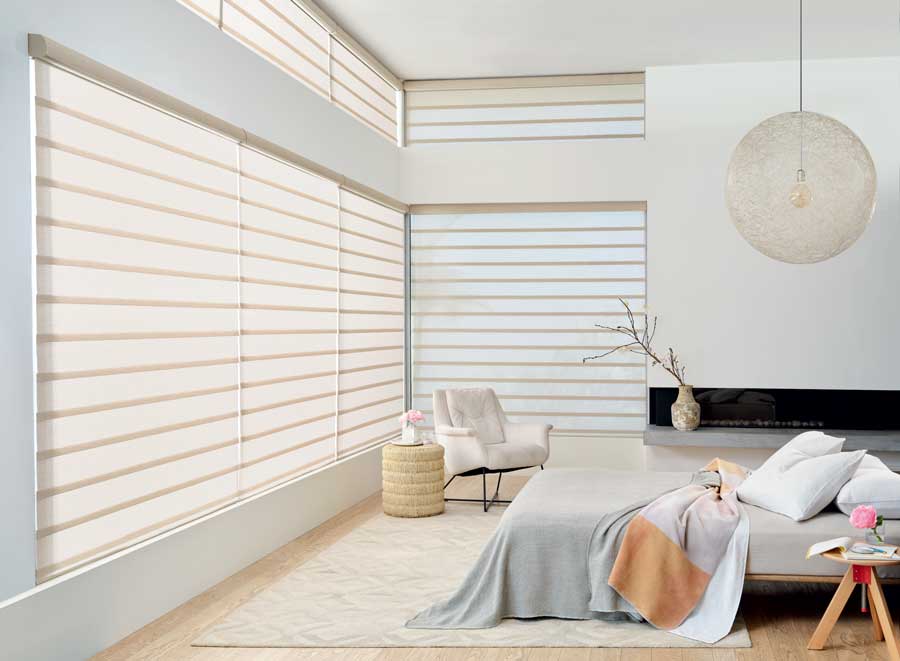 Our collection of roller shades is a treasure trove of options, some perhaps hidden at first glance! The re-vamped Roman shades now have the magic of rolling mechanisms. Even cellular shades join the league, elegantly rolling upwards and vanishing into the headrail, leaving behind a canvas of sleekness.
Low Profile
Say goodbye to the era of bulky window treatments. The minimalist design that has gained popularity over the last few years highlights a low-profile look. Even the headrail, once overlooked, can now be tailored to your taste, with contemporary squared-off versions that mirror your style.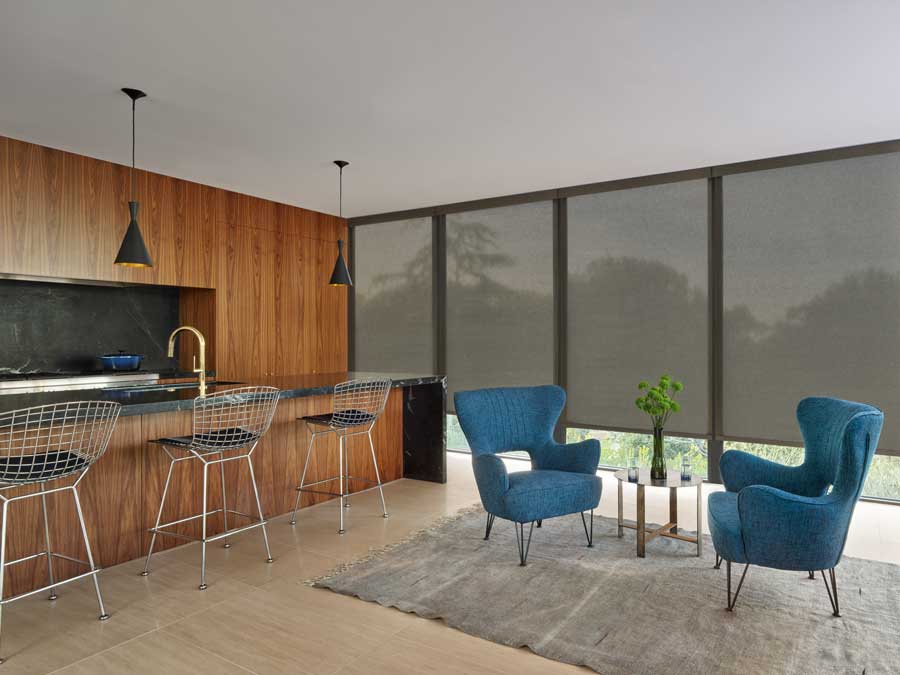 Selecting the perfect window look is an art. Our team at Creative Blinds is ready to assist you. With a variety of collections that champion the clean and understated, we're prepared to match your desires with the benefits you are looking for.
Motorization
Can minimalist design coexist with the necessity of window coverings? Absolutely! Let us introduce you to the realm of automation. With a touch of a button, a voice command, or a smartphone app, unveil or conceal your window shades. This means you get effortless control and an impeccable look. What more could you want?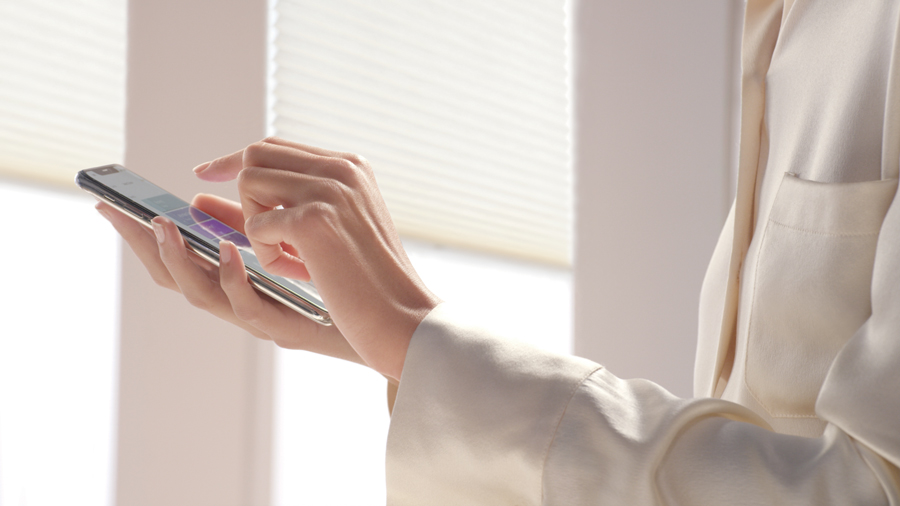 Achieving Minimalist Design
If you're ready to infuse minimalist design in your home, look no further than Creative Blinds. Our expert team eagerly awaits to usher you into modern collections and features. Contact us today to schedule a FREE consultation.