If you're a parent, you already know that sleep, in general, is a thing of the past. But when sleeplessness affects your children, it can be game over. The whole household struggles with the challenges of tired kids. Poor sleep affects mood, health and their ability to regulate–not to mention the added burden parents have of keeping it all together. Helping your kids sleep better is paramount, and we have a special concept that may help. 
The Senses: Take 5
When it comes to helping kids sleep better, we suggest going back to basics. Use the 5 senses as your guide and create a bedtime routine. 
Smell: First, the right sleep atmosphere is most helpful when establishing a routine. Smell has a lot to do with promoting healthy sleep habits. Certain scents actually induce a relaxed vibe and help children fall asleep faster. Try rose and lavender to begin; lotions, bath salts and diffusers work well. Bath salts are also a fun way to wind the kids down.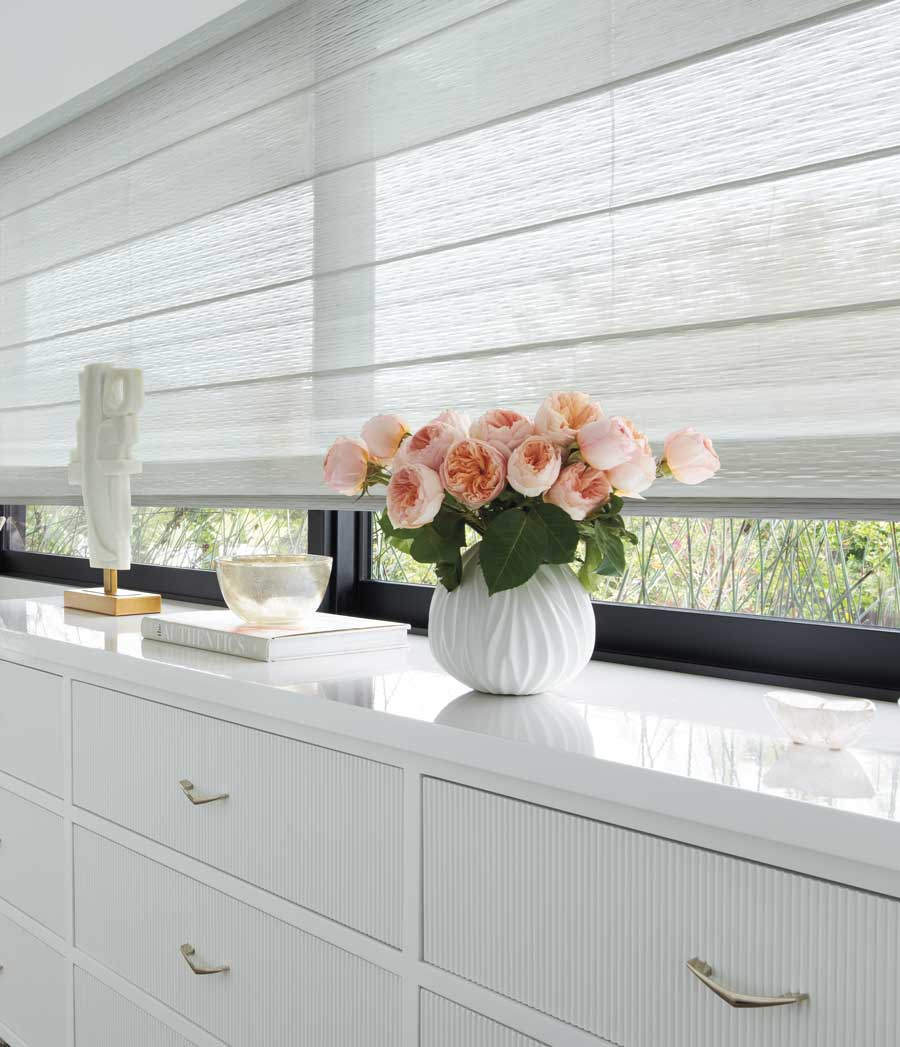 Sound: Second, block out all distractions and create a peaceful atmosphere. The soothing sound of white noise works well in helping kids sleep better. Add a small fan or noise machine to help them relax and fall fast asleep. Fabric at the window, such as draperies or honeycombs, provide the best sound absorption. Next, add lots of cozy blankets and a warm soft carpet. They'll be asleep in no time.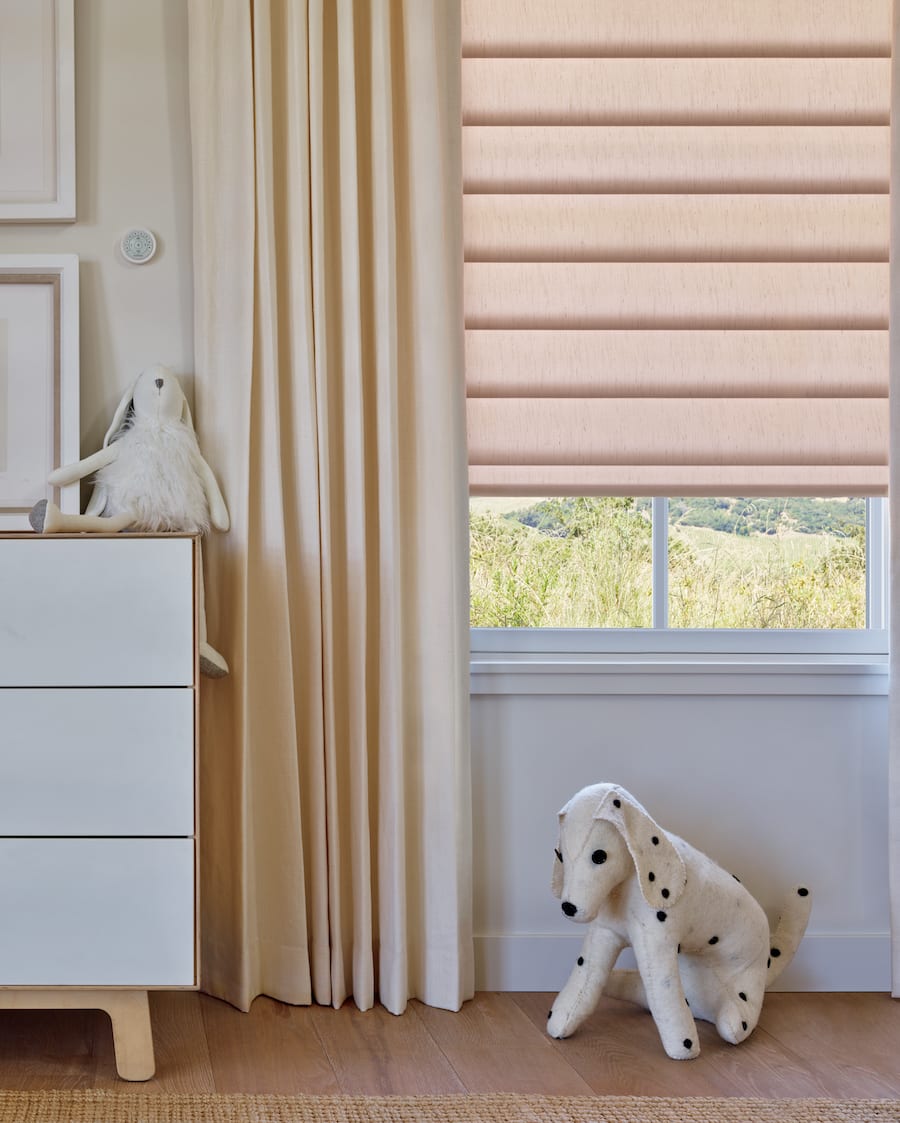 Taste: Next, consider how foods affect your kids' mood and energy level. Are there foods that should be avoided before sleep? Try to avoid those "trigger" foods before bed, and focus on snacks, like protein-rich foods, that may help them sleep better. Above all else, remember that you know your kids best.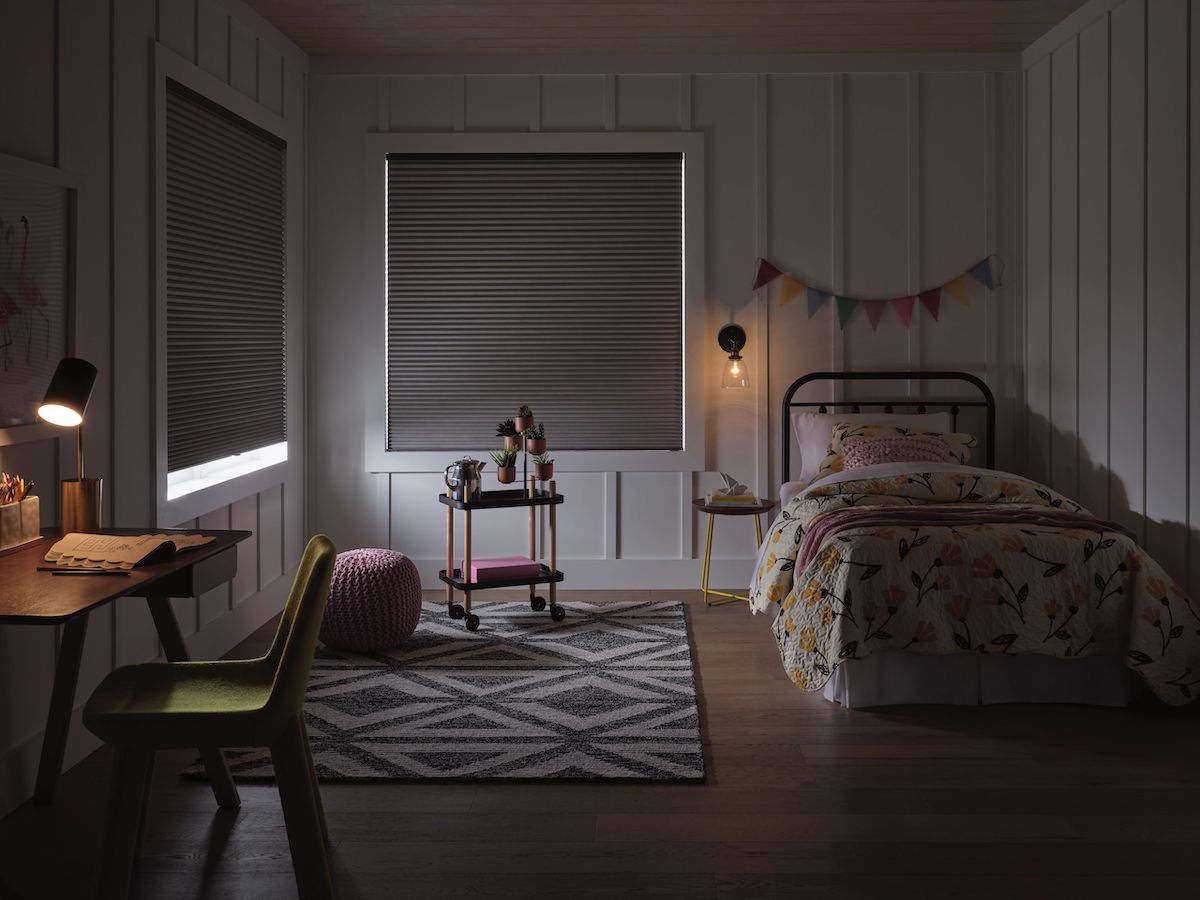 Sight: All in all, once your kids are asleep, you want them to stay asleep. But the littlest bit of light can wake a sleeping child. Now the whole house is awake and kids have a hard time going back to sleep! Protect the lighting environment of their bedrooms. We have shades that can block the light out, even the pesky gaps along the window frame can be sealed up with our LightLock feature. Draperies along the edges can add style to the room while providing even more light protection with no "halo" effect.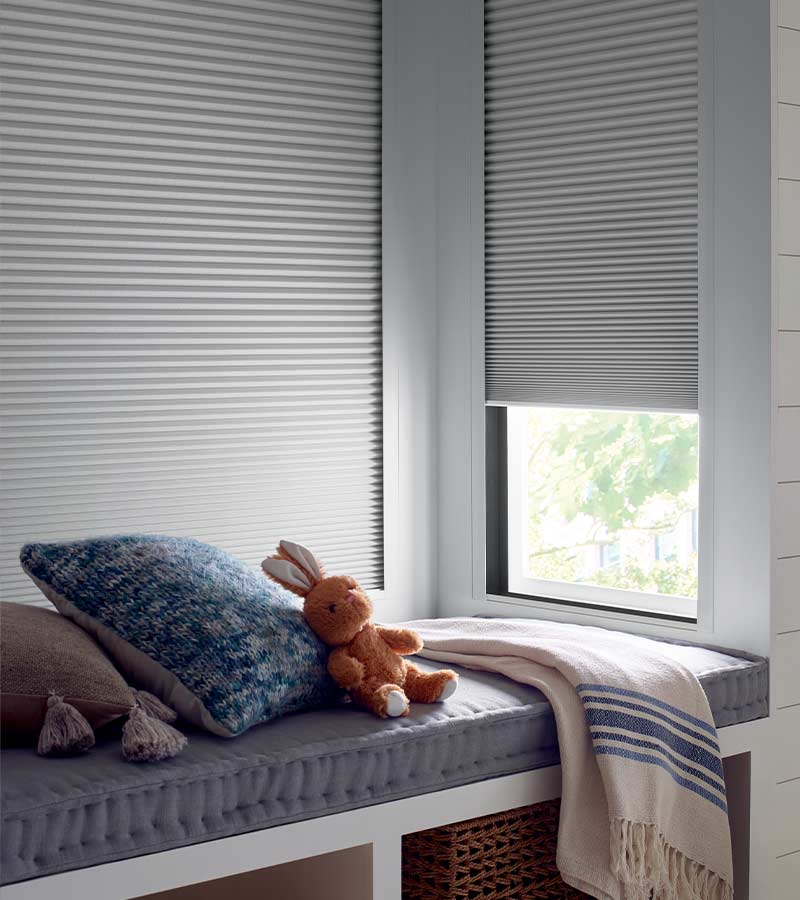 Touch: Finally, helping kids sleep better begins with their comfort. Your children's bedrooms shouldn't be too warm or too cold. A good rule of thumb is keeping the temperature below the 75º mark. Cozy bedding, pillows and blankets also contribute to maintaining the perfect temperature. Room darkening shades will help block afternoon sun from warming the room and insulate from cold winter temps, keeping the bedroom temp consistent.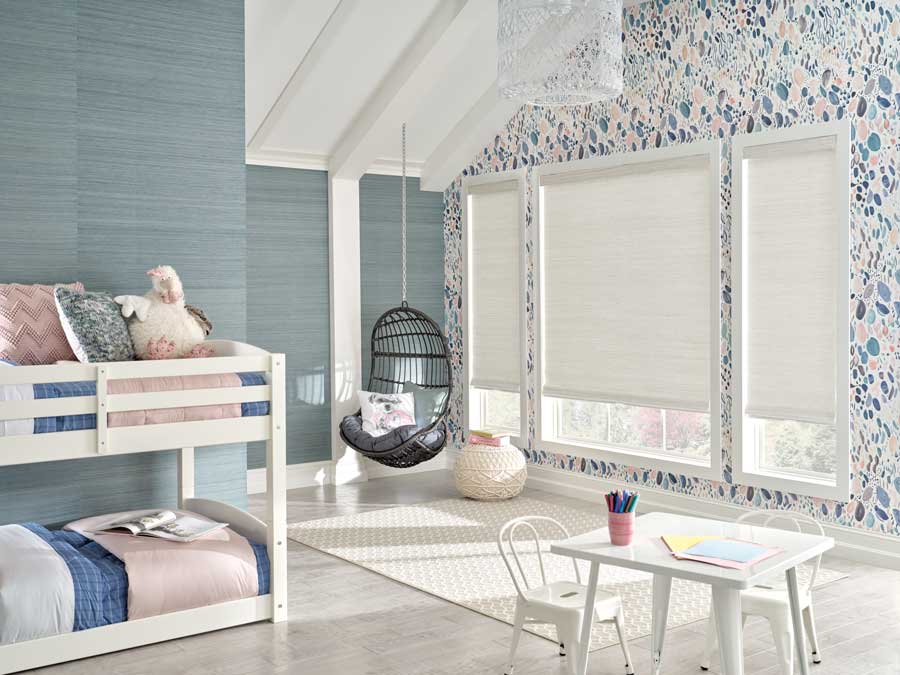 Help Kids Sleep Better with Window Coverings
Helping kids sleep better is our priority, and the power of room darkening shades cannot be denied. Let our window covering specialists create the right atmosphere in the bedrooms of your Houston home. We have products that will make bedtime a positive experience. Get in touch with us for your FREE in-home consultation.