It's winter in the Houston area. That means chilly mornings and cool days. Have you been feeling a draft? You could be experiencing up to 50% loss of energy through your windows. And, while we're still a few months away from the intense heat of summer, now is a good time to start preparing. Let us help you create a more energy efficient home with these window treatments…
The Newest Invention: Cellular Roller Shades
Sonnette shades, a new innovation from Hunter Douglas, protect your interior temperatures. These are roller shades with cellular pockets, insulating your home from the outdoor elements. It's a favorite feature, combined with a classic shade.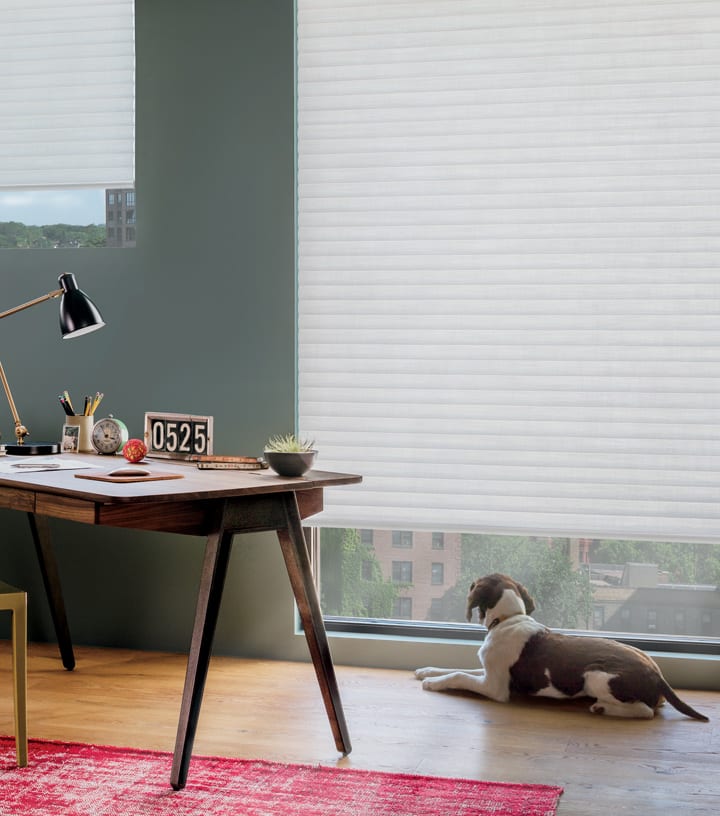 Framing the Windows: Plantation Shutters
If you're looking for energy efficient window treatments, Hunter Douglas shutters are a great choice. Framed into the window, they stop the draft at the source, while allowing natural light to enter your space in the direction you choose.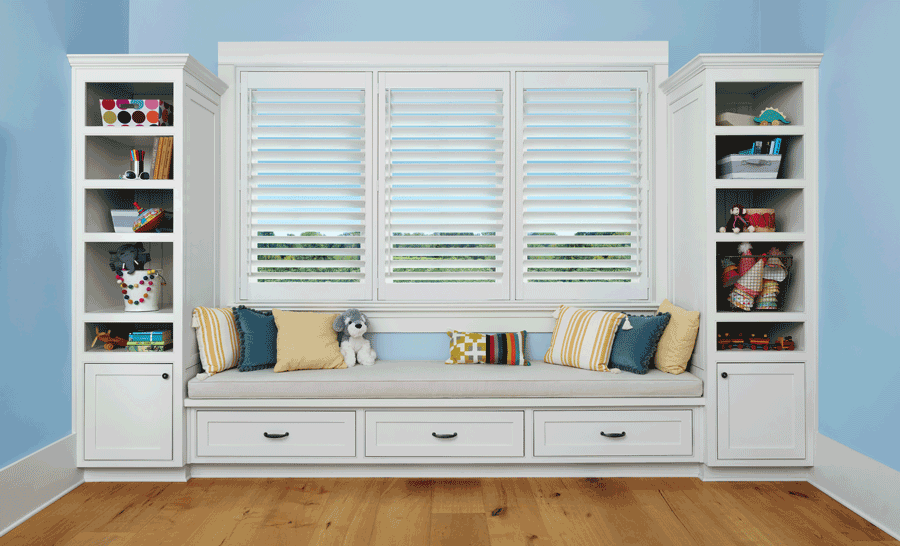 Layers of Fabric: Roman Shades
In three distinct collections, Hunter Douglas roman shades protect your home from energy loss at the window. Fabrics layer to insulate, while the beautiful textures and colors bring style and coordination.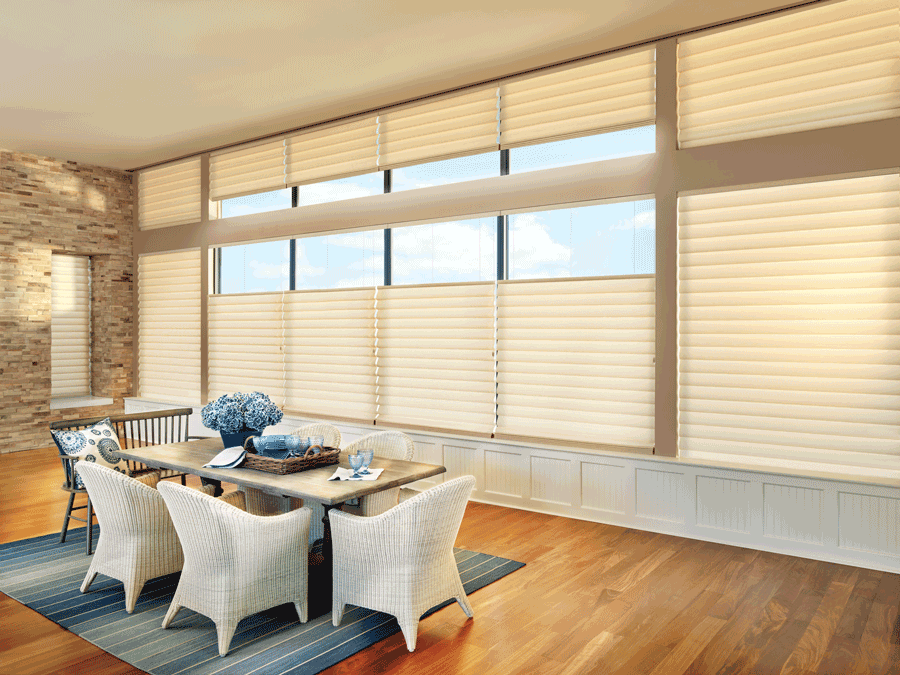 From the folds of Vignette Modern roman shades, to the sculpted beauty of Solera Soft roman shades, you'll discover the ideal fit for your home. And, our Design Studio helps you further customize your home with gorgeous fabrics for your roman shades.
The Best for Last: Duette Honeycomb Shades
The leader in the industry for energy efficient design, Duette honeycomb shades maintain comfort throughout the year. No matter the weather outside, the air is trapped. With the cellular structure, you'll be more capable of maintaining the temperature you prefer. Your home can be warmer in the winter and cooler in the summer without racking up high energy bills.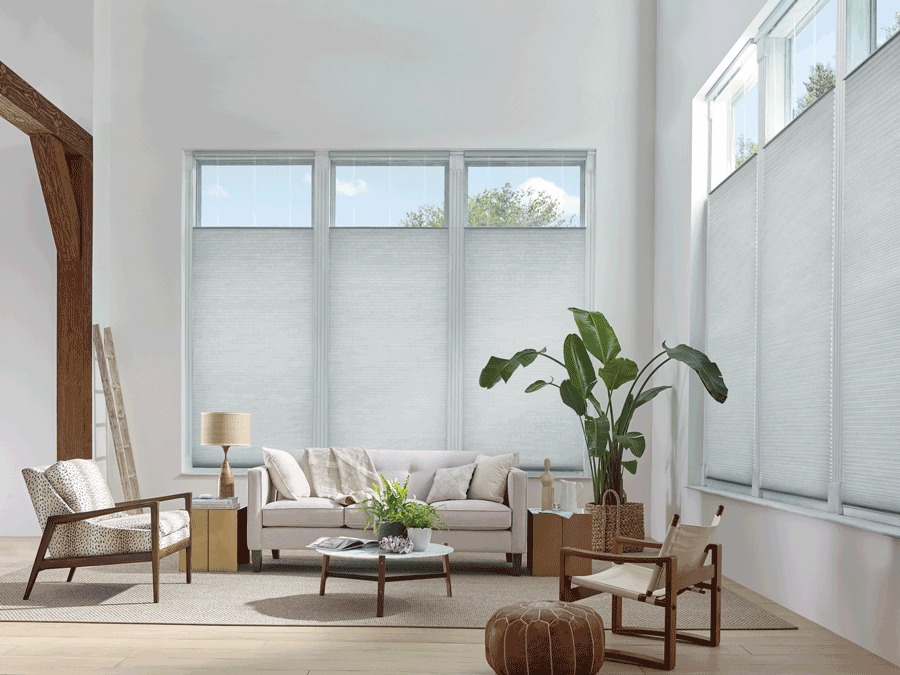 Get the Energy Efficient Home You Need
Would you love to see energy efficient window treatments in person? Come to one of our four, Houston area showrooms to browse full-size window displays. You'll see and experience fabrics, features and the function of these sought-after window coverings.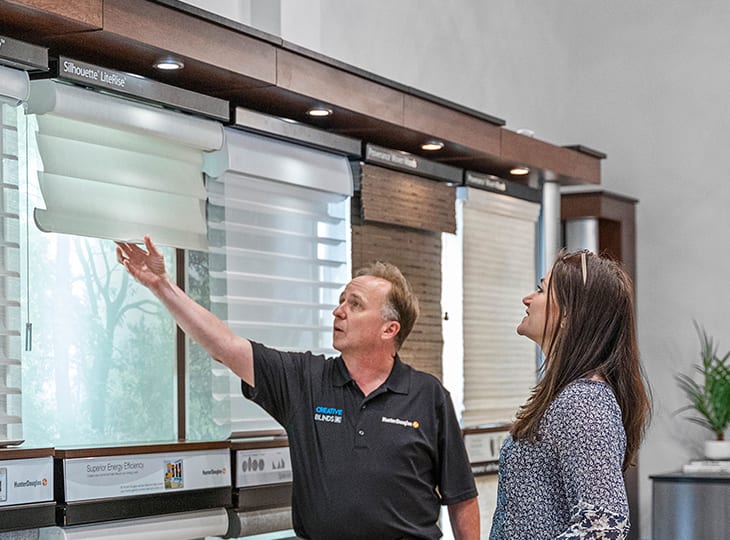 Schedule us to visit your home, and one of our design consultants from the team at Creative Blinds will give you one-on-one guidance. The best decisions are made in your home with expert advice. Contact us today for your FREE appointment.