Have you had time to relax outside on your patio and enjoy your landscape? It's always there, offering a place to sit, with a gorgeous view of sunny skies. But, the truth is, taking advantage of your outdoor space may not be as easy as it sounds. Do you know what exterior shades can do for your family?
The Intense Texas Sunshine
While certain seasons of the year allow us to enjoy the outdoors more than others, the intensity of the Texas sunshine will chase you back indoors after too long–no matter the season. Exterior shades offer exactly that–shade. The direct heat is reduced. But, they don't get rid of the beautiful weather and landscape views. They merely block the intensity of the sun's rays, protecting you and your outdoor furnishings from harsh UV rays. It makes a difference when you can sit back and relax in the shade, as opposed to the heat of direct light.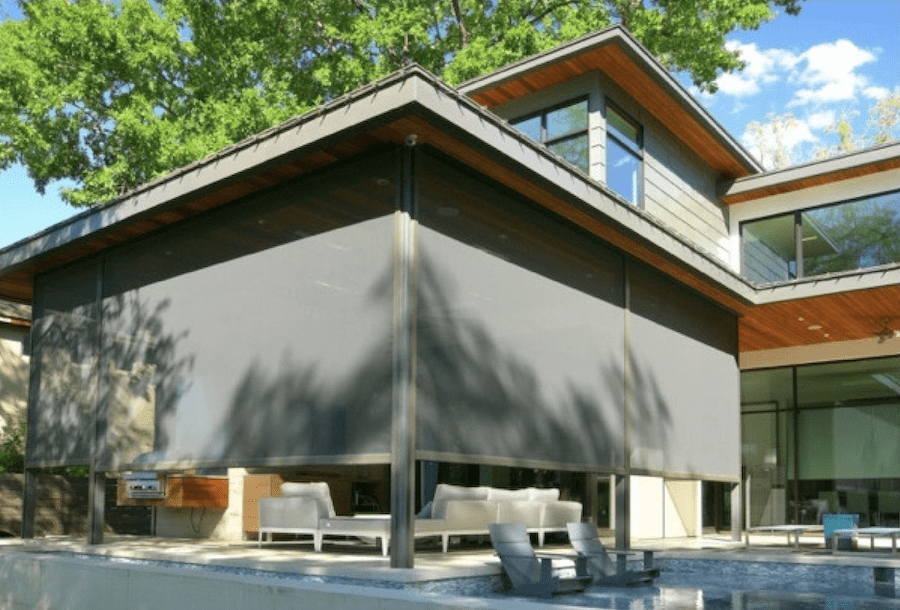 The Weather
Living in the Houston area, there are times isolated rain storms can crop up. Don't let that stop you from enjoying your covered patio area. Exterior shades can protect you from droplets entering your dedicated space. Gentle showers can also provide a relaxing way to spend the afternoon, curled up with a good book, not cooped up in your home.
Exterior Shades: Enjoy Life More
Speaking of feeling cooped up…aren't there times when you'd like to send the kids out to get some fresh air? Exterior shades offer the right type of atmosphere for play, without the issues that can sometimes arise. A patio area enclosed with exterior shades brings fresh air, sunlit views, comfortable temperatures–with a lot less bugs. When you add motorization to your exterior shades, it not only makes them more convenient, but safer with cordless operation.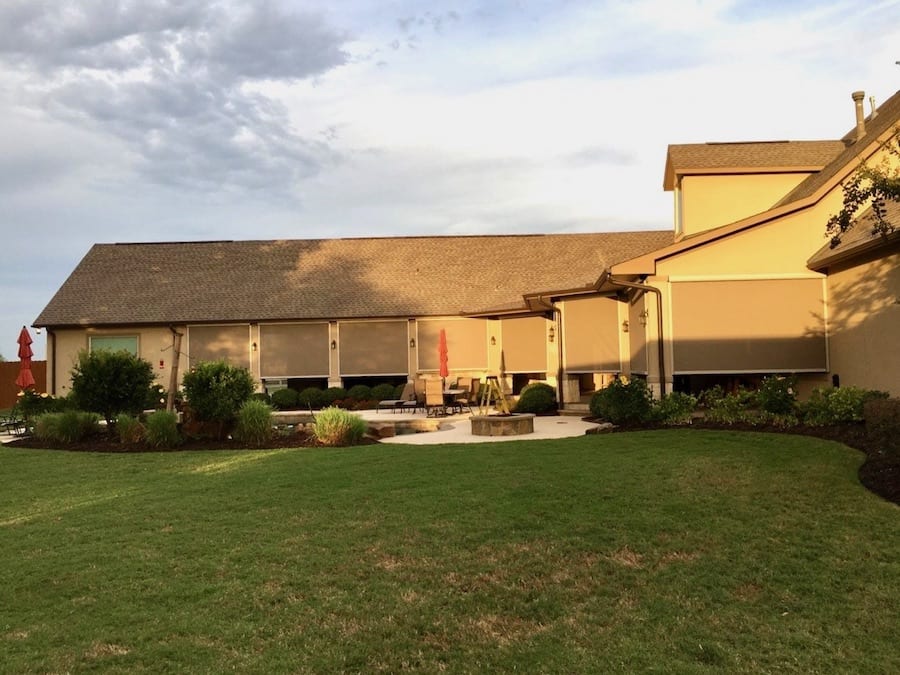 If your children love this dedicated space, chances are your pets do, too. Making it safe for everyone to enjoy the outdoors more is a top priority. At Creative Blinds, we'd love to chat with you about your outdoor space and how we can help you create the right solutions for more enjoyment. Contact our team for your FREE appointment.