Do certain rooms in your home have a strong glare depending on the time of day? Have you tried everything you can think of to eliminate the glare? Don't throw in the towel just yet! When it comes time to light control in your house, window coverings will become your new best friend. Take a look at a before and after of just what the perfect window treatments can do for you…
Sound Familiar?
It's 2:00 in the afternoon, and you're trying to enjoy a pick-me-up coffee, but you feel like you need to wear your sunglasses just sitting at your table. Oh…you thought you'd be able to sit down and get some work done on the computer? Forget that! With the glare, it's nearly impossible to see your screens. Many people are having the exact same problem you are. You're not the only one searching, "eliminate the glare," desperate for a solution.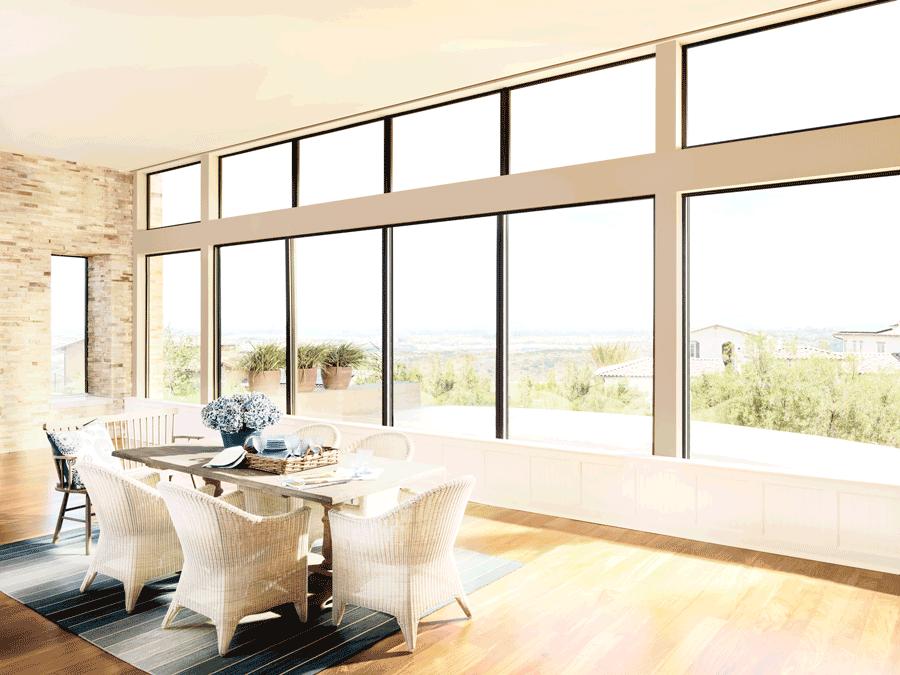 Other Issues that Arise
Amongst the intruding light, there are still a few other problems that arise in rooms where you need to eliminate the glare. This summer has been toasty hot, and that heat can feel relentless, especially when it makes its way into your home. Your air conditioner is pumping 24/7, but you still can't bear to be any part of your home where the light is shining in. Along with the heat comes strong UV rays, so your flooring and walls are at serious risk of fading, leaving harsh rectangles marks where you have area rugs. And finally, the main issue for most, is privacy! You may consider your neighbors to be close friends, but that doesn't mean you want them knowing your every move.
Eliminate the Glare with Window Treatments
Adding window treatments where there's uncontrolled light in your home will truly eliminate the glare, the heat and any inconveniences that come along with it.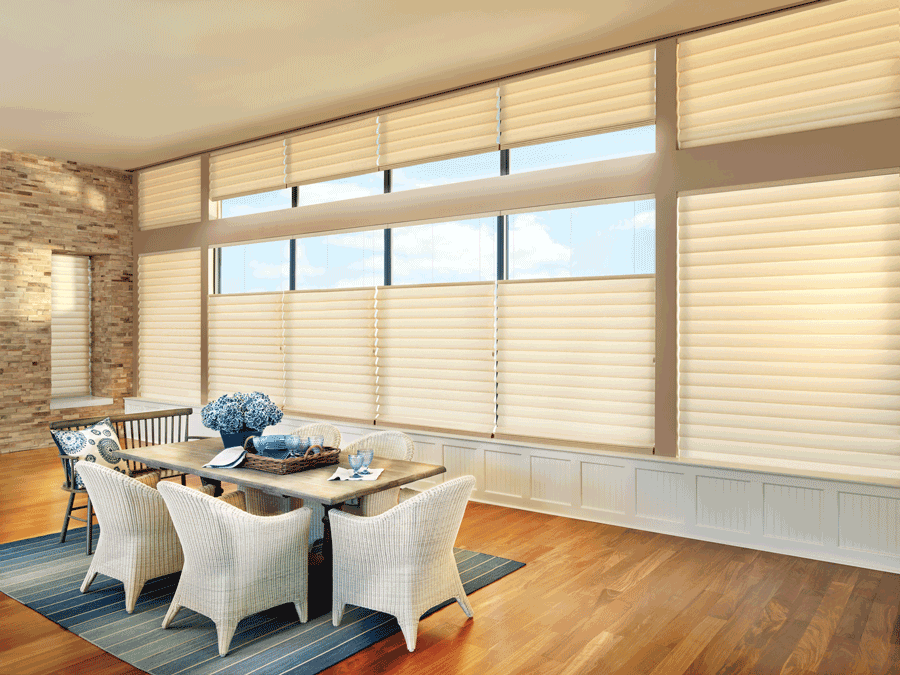 See? Glare be gone! These window shades bring such a glowing light to the space. Creating a relaxing atmosphere is so important in your home, and this is a perfect way to do so. And, it's not dark! Many people wait to close their window shades or blinds until after the sun goes down because they don't want to shut out the light completely. With the right window treatments, you won't have to worry about that. The perfect amount of light will be welcomed into your home. Below are just some of the customizations you can choose to get the most out of your home while you also get rid of frustrating glare.
Top Down Bottom Up Shades
You can see–in this dining room–the homeowners chose top down bottom up shades. These stunning roman shades bring so many wonderful features along with them: Perfect lighting, the style you want, privacy, and even energy efficiency. The possibilities are endless; roman shades are made to fit each one of your specific windows' needs.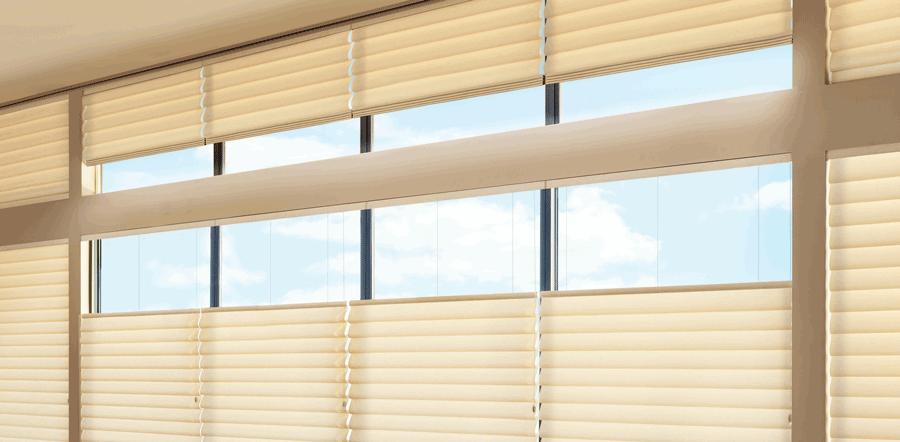 Motorization
Motorization is another way to eliminate the glare. Can we talk about convenience? Motorization means making adjustments to your lighting is absolutely effortless. This is especially helpful on those hard-to-reach, high windows you thought you'd never be able to control. With the simple click of a button on your phone, or a voice command to your smart home device, you'll have your ideal lighting in seconds. You don't even have to leave the comfort of your couch! Even better, you can schedule personalized and timely changes for your shades so you never have to worry about walking into blinding sunshine again.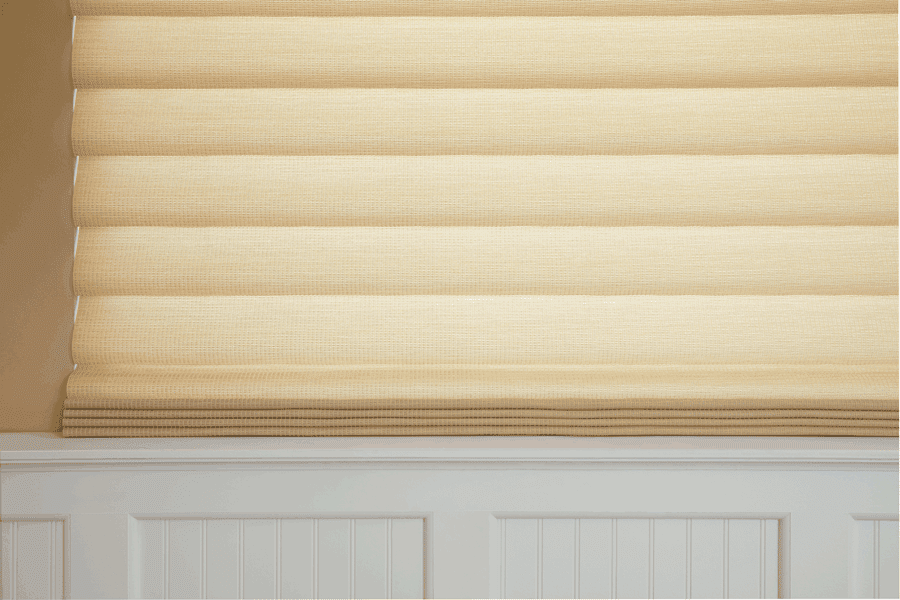 Vignette Modern Roman Shades
These Modern Roman shades bring with them endless style, function, and efficiency. They are sure to wow you over and over. Here at Creative Blinds, we simply want to provide you with what is best for you and your home! Let us help you find and install the most stunning and functional window treatments for you to finally eliminate the glare. Contact us for your free in-home consultation.