We love keeping you "in the know" with the latest features & innovations. In addition to smart shades, there is a newer operating system that allows for wand motorization right at the window. Each window covering has to be outfitted from the start with this simple system. Simple, yes. But it's also incredible. Let's find out more…
How Does It Work?
The "Soft Touch" System is wand motorization at the individual window. The wand hangs down along the edge of the window. Connected by a simple magnet, one gentle nudge up or down will automatically adjust your window coverings. For safety purposes, if too much pressure is applied, the wand will disconnect.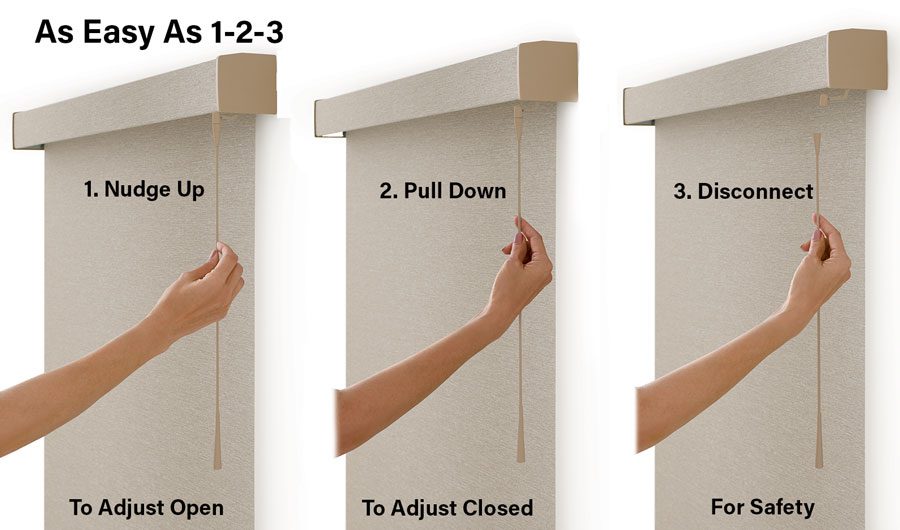 As the image above shows, it's a pretty easy system to control. To adjust open, nudge up. To close, gently pull down. And, if the wand has too much pressure applied, it disconnects. This keeps the operating system safe from damage.
Let's Get Close Up
For wand motorization to accompany our window coverings, it's got to be simple, but sophisticated. The placement is convenient–running along the edge of the window shade, it's easy to reach.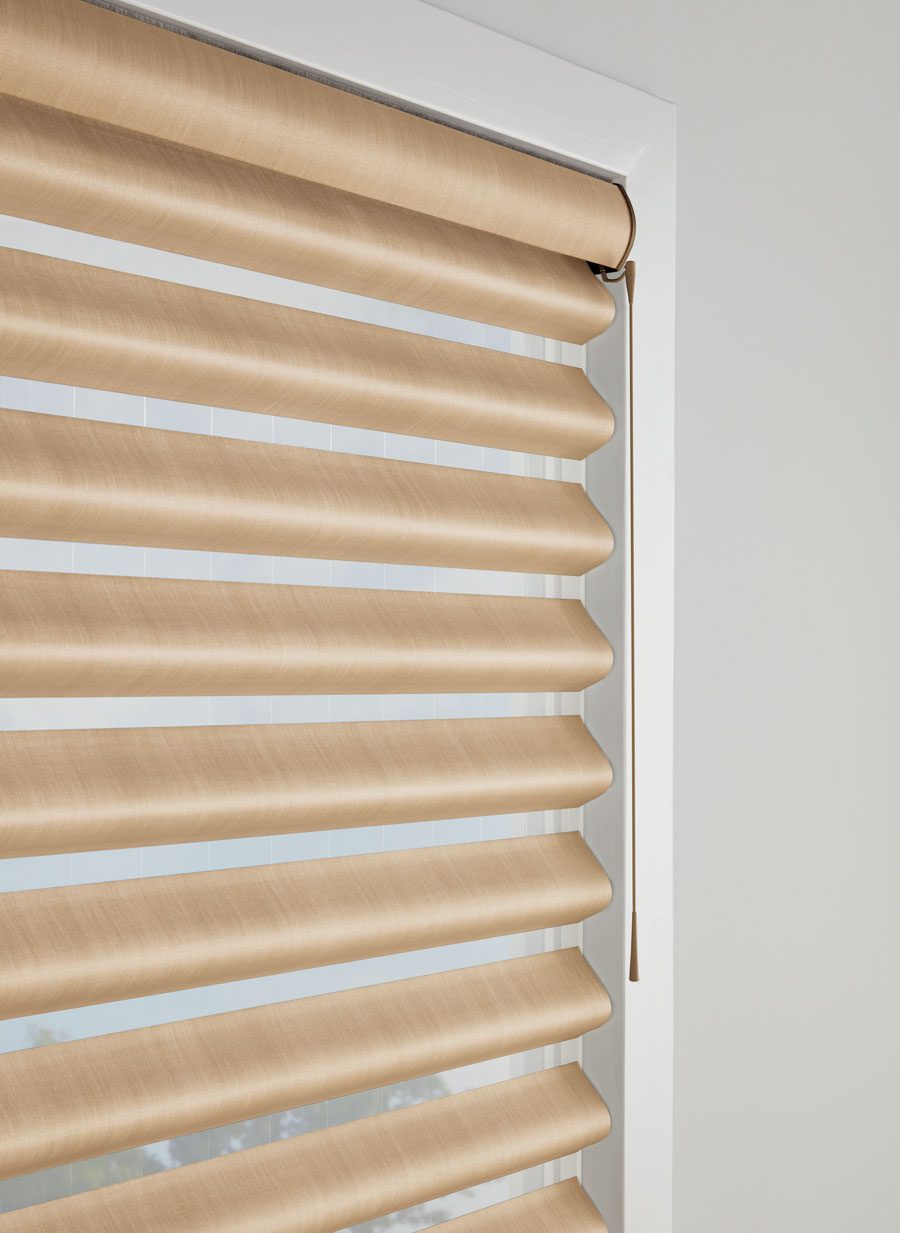 As for design, the look is sleek. With a neutral palette of colors, the wand will blend beautifully into the backdrop of your shades. The length of the wand can be customized. Because of this, it's right where you need it to be based on your preferences.
Enhance Your Lifestyle
The operation will make you rethink any manual coverings you may still have. How?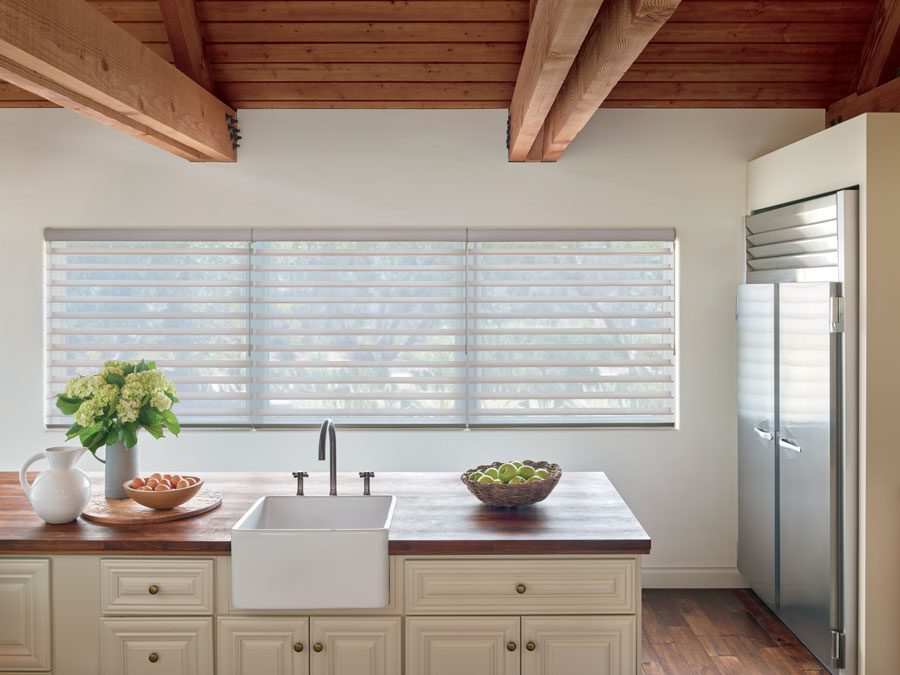 For multiple window shades on one larger window, it's easy to make adjustments. There's no messing with the window coverings or the cords. Wand motorization is controlled easily, making adjustments a cinch. Reach to the wand, apply gentle pressure, and voila!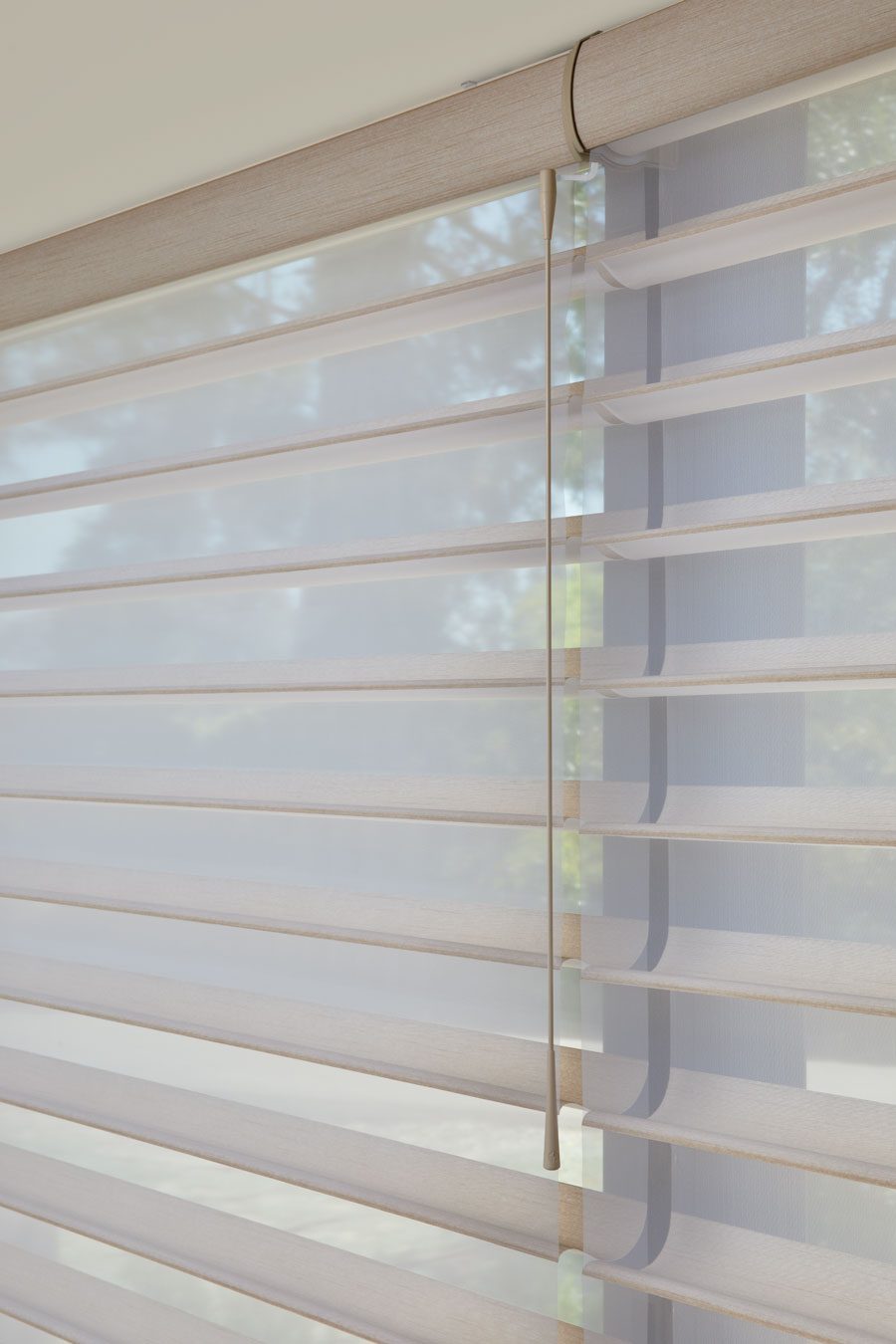 Because of its instant reaction to gentle pressure, movement is simple. You'll be able to adjust the atmosphere of your home with little effort. Plus, with all we know about the dangers of cords, it's great to have a new system of wand motorization. Make instant adjustment without any risks. 
Wand Motorization with SoftTouch®
Considering adding power to your window coverings? Not sure where to start? Wand motorization is a great system! Convenience, control and safety are all yours–right at your fingertips. What are you waiting for? Let's upgrade your windows with this incredible system! Contact our team for your FREE design appointment.