Over the course of the day, the light changes in your home. Your needs change. Duolite® is the answer to creating the right atmosphere, no matter what. From light filtering, to light blocking, bringing dual shades into your home will transform it!
What is Duolite®?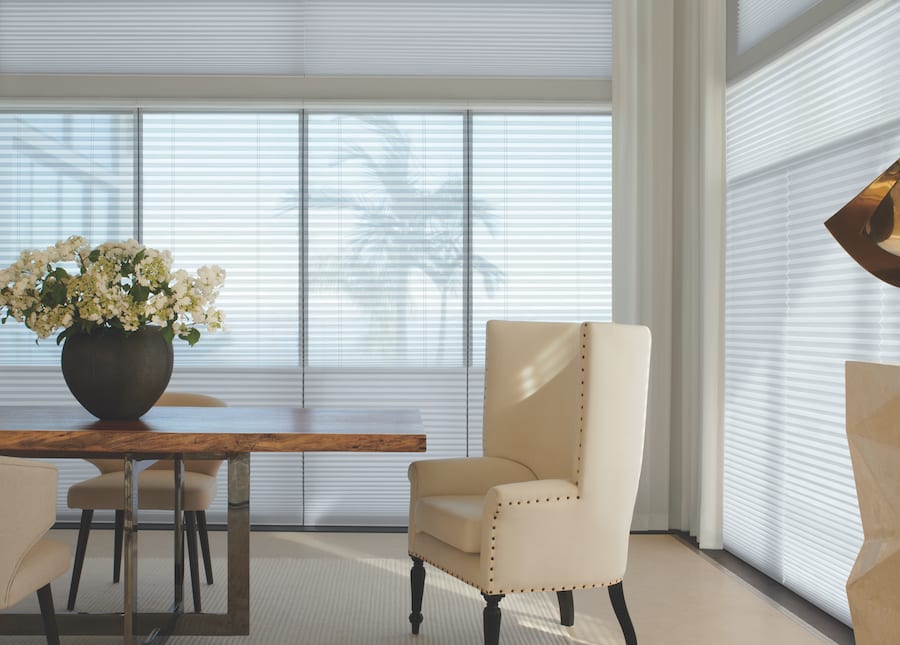 Duolite® offers two completely different shade properties on the same headrail. With the light filtering shade, you'll get softened light, UV protection and privacy. When the light blocking shade is in place, you can enjoy privacy–even room darkening. 
Roman Shades
Our Vignette Modern Roman Shades are available with this operating feature. Perfect for any room where you want a range of light control. Roll the shades into the headrail for open windows. Bring the front, light filtering shade down for privacy, reduced glare and softened natural light. When you want it dark? Bring the secondary blackout shade down. It's that easy.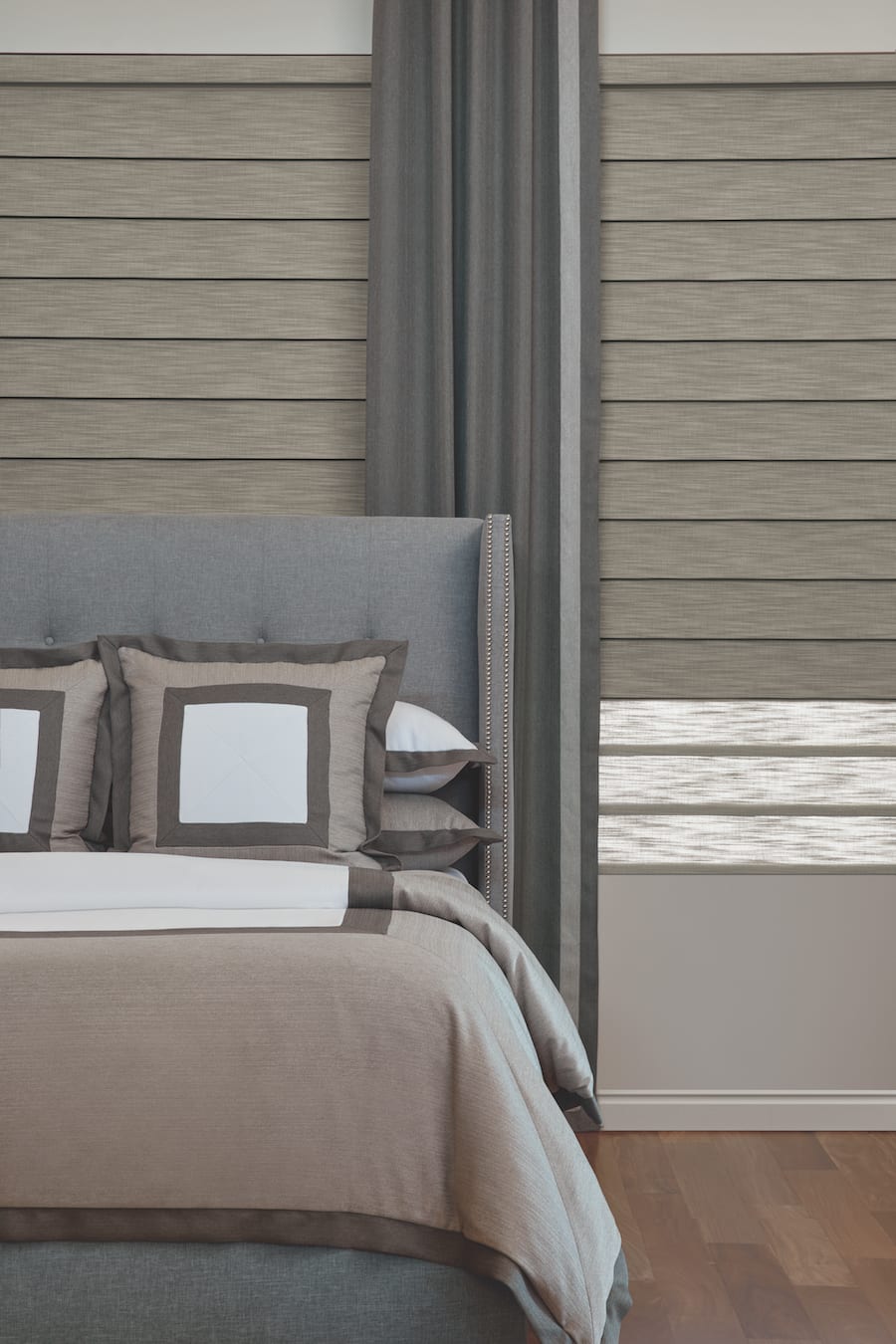 Want the feature of a front, light filtering shade and a secondary blackout shade?  These products offer dual shade capability: 
Designer Roller Shades
Silhouette Window Shades
Vignette Modern Roman Shades
Alustra Woven Textures 
Nantucket Window Shades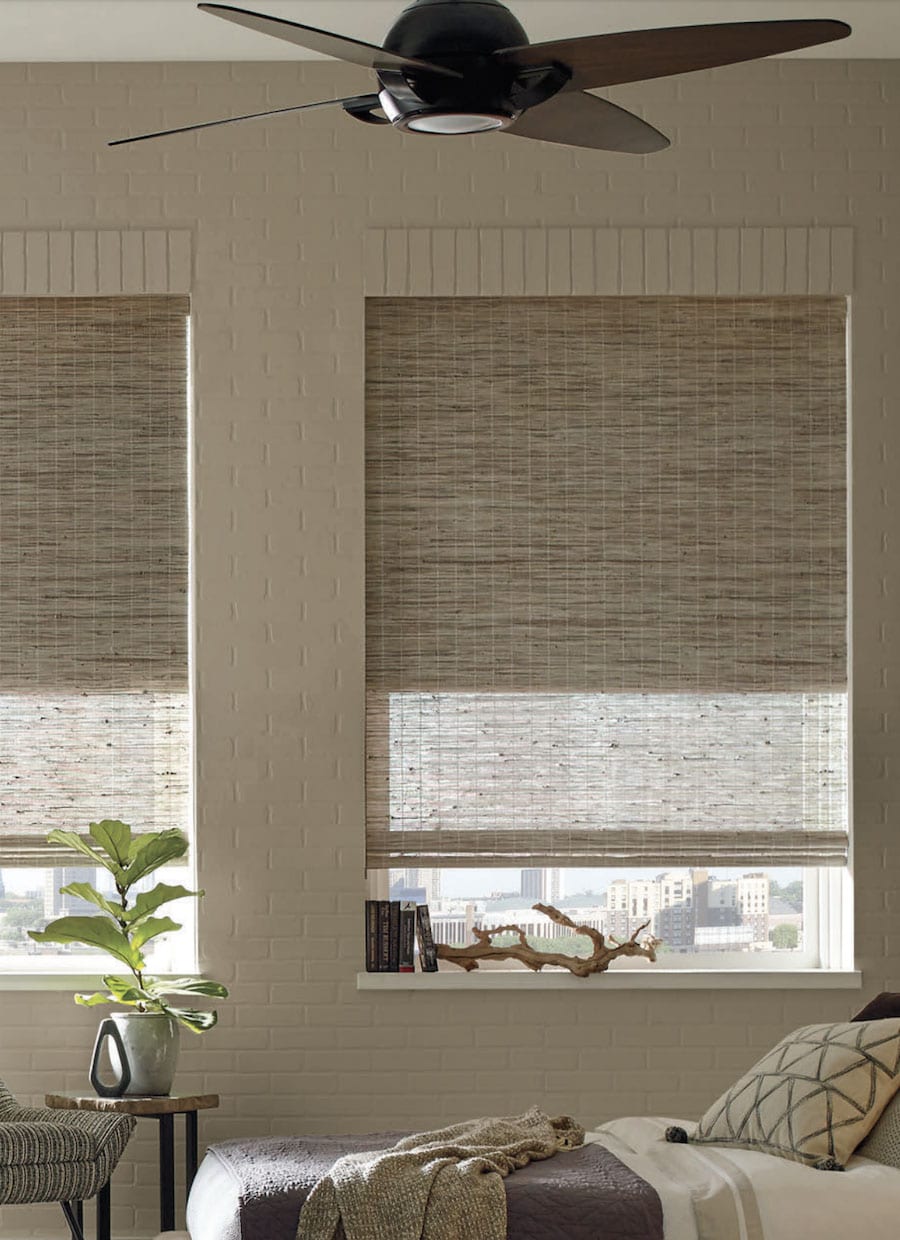 Honeycomb Shades
Go ahead and add highly energy efficient to the list of benefits with cellular shades. Duolite® allows for two shades to join together, seamlessly connecting the two shades. You make the adjustments, up or down along the window, to control the light, heat, privacy and comfort.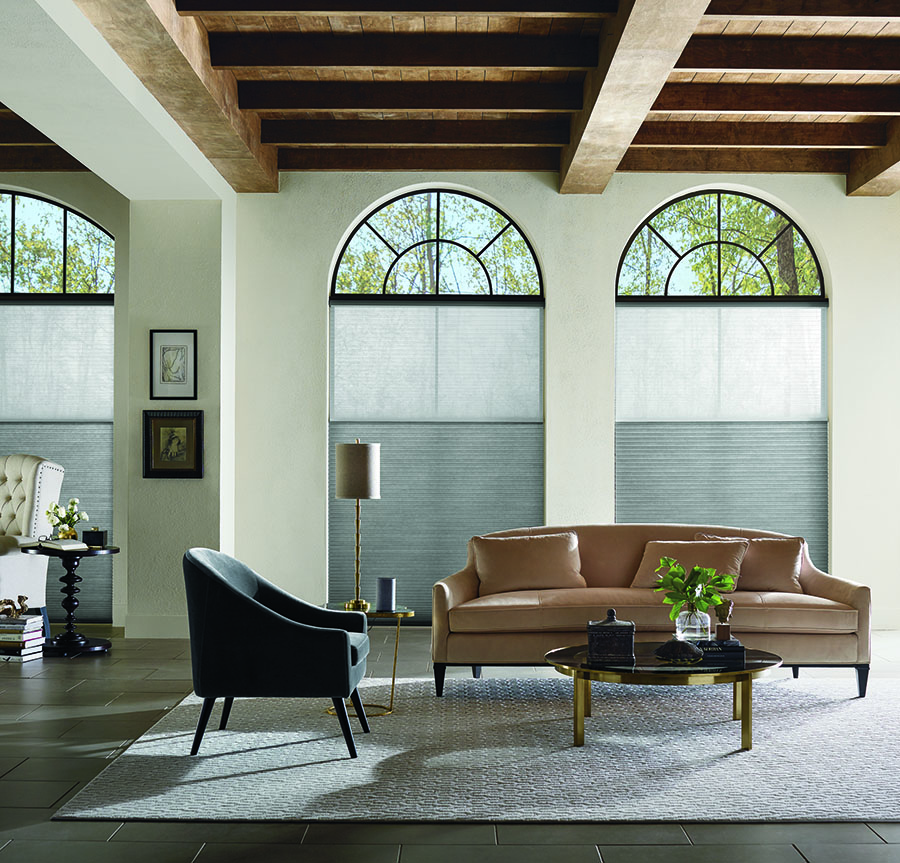 Applause® Honeycomb ShadesWith this option, you can have all light filtering or all light blocking. Or, you can have a balance of both. All while saving energy loss at the window. Both the Duette shades collection and the Applause shades collection are available with this operating system.
Got Your Eye on Some Shades?
If you'd like to know more about how this operating system can improve your life and the atmosphere of your Houston area home, we'd love to help. At Creative Blinds, we want you to have the best of both worlds, and dual shades are the answer! Contact our team for your FREE design consultation.