Have you ever found yourself asking for help from technology throughout your day? This convenience has been changing lives. And with smart home features, it makes small tasks around your home that much easier! We're here to talk about one more way technology can help you out–that's with automated shades. Think…convenience, privacy, and energy efficiency all in one!
Get Set Up
Do you seek help from Siri, Alexa, or Google Home, with voice control or by app? No worries which system you use, our Hunter Douglas automated shades will be compatible. Even better yet, our team can help you set this all up when they arrive for installation.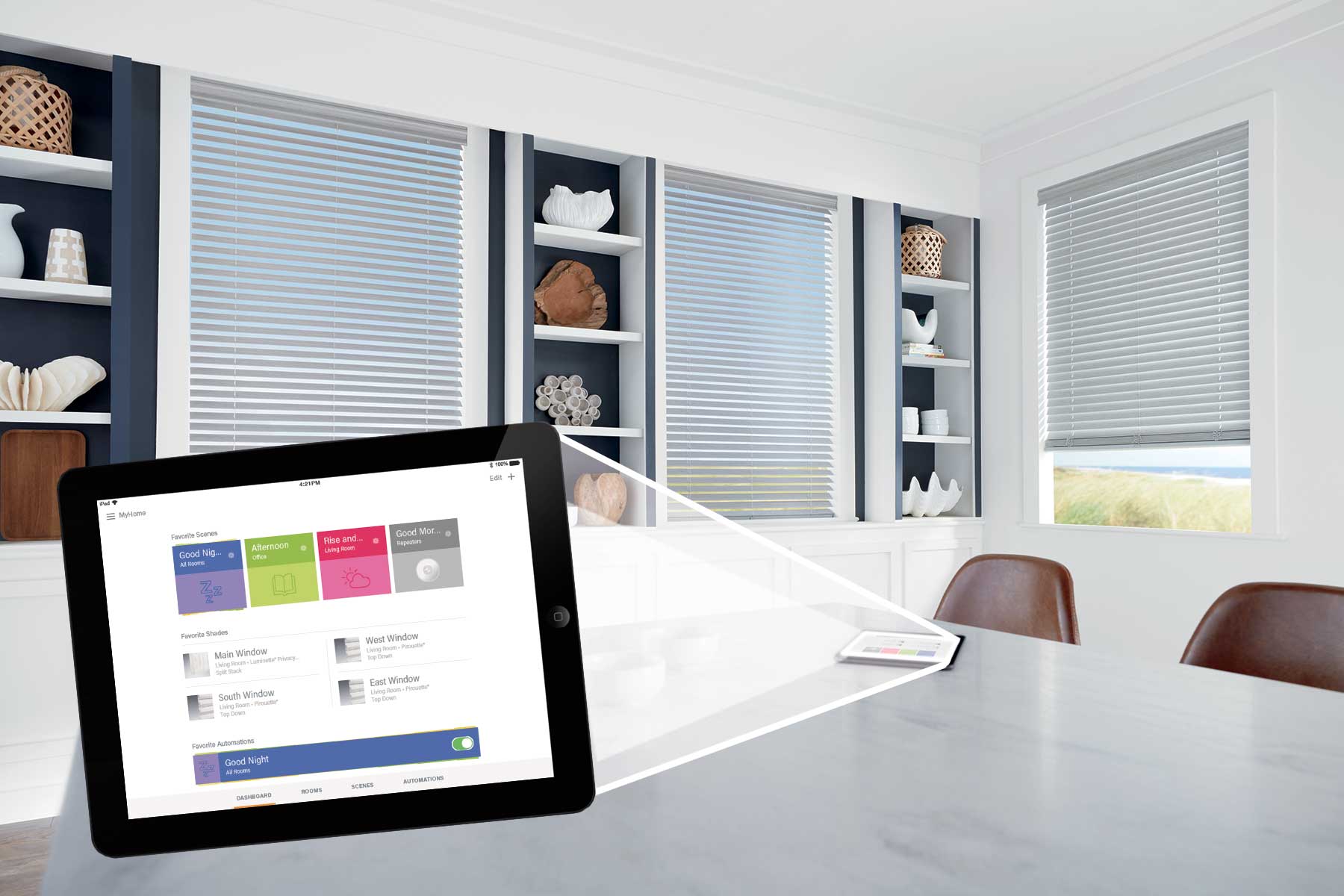 What are the Benefits?
Smart home technology has become a whirlwind in the last few years. These shades don't just open and close with the press of a button, or simple voice command. You're also able to set custom schedules, add privacy and security to your home when you're away, and personalize settings for certain areas or individual windows.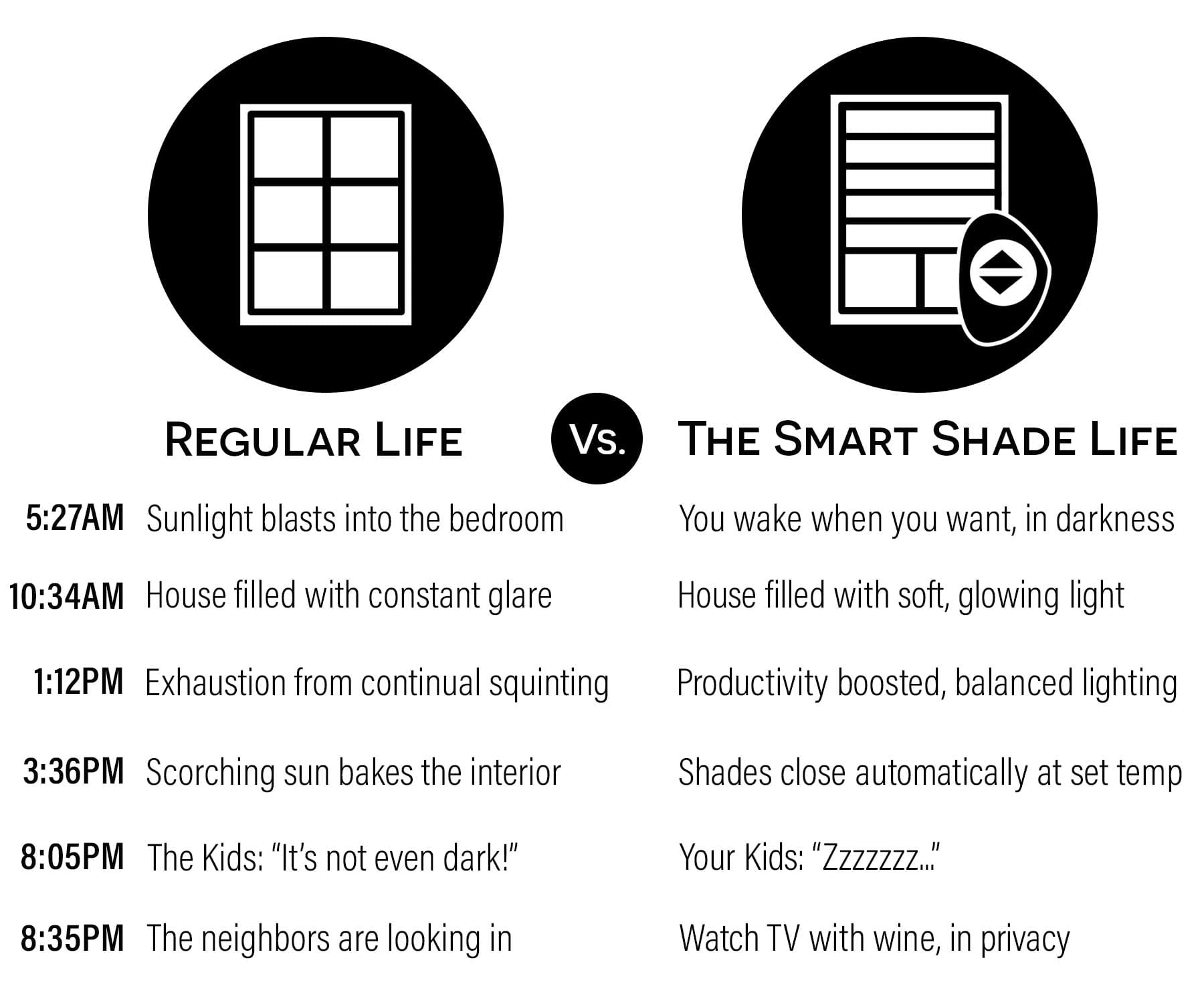 You Definitely Get Your Money's Worth
Cost is always a big factor in any home improvement project or upgrade–we know that. We are happy to provide you with a quote right off the bat. You may find yourself pleasantly surprised with how affordable these shades really can be. With all of their added benefits, on top of the convenience level, these shades really pay for themselves. In the long run, you'll probably notice savings on your energy bills. Right away, you'll experience comfort, improved sleep and added security.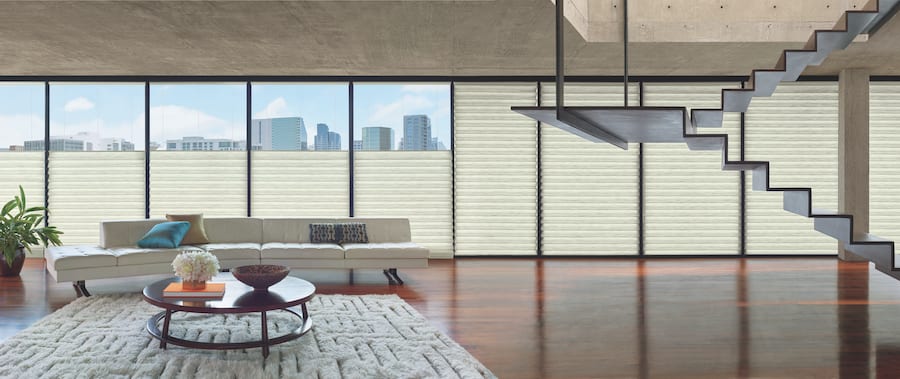 Rechargeable batteries are also available now for our automated shades, which is a huge plus on top of everything else. These smart shades deserve a place in your home, and you surely deserve the ease and splendor of them.
Don't Wait
Our team here at Creative Blinds wants to help you reach the full potential of your Houston area smart home. We are here and eager to help, from the beginning stages of learning exactly how these can work for your home, all the way to install! Contact us today for your FREE consultation.