There's nothing quite like the gorgeous texture of our Provenance collection. Who knew they could get any better?!? The latest innovation has us feeling relief from the heat! Introducing energy efficient woven woods from Hunter Douglas…
Energy Efficient Woven Wood Shades…What???
You read that right. The newest feature for Provenance Woven Shades is a secondary shade that can drop into place behind your beautiful light-filtering wovens. And, it's a cellular shade, blocking the heat, keeping out the light.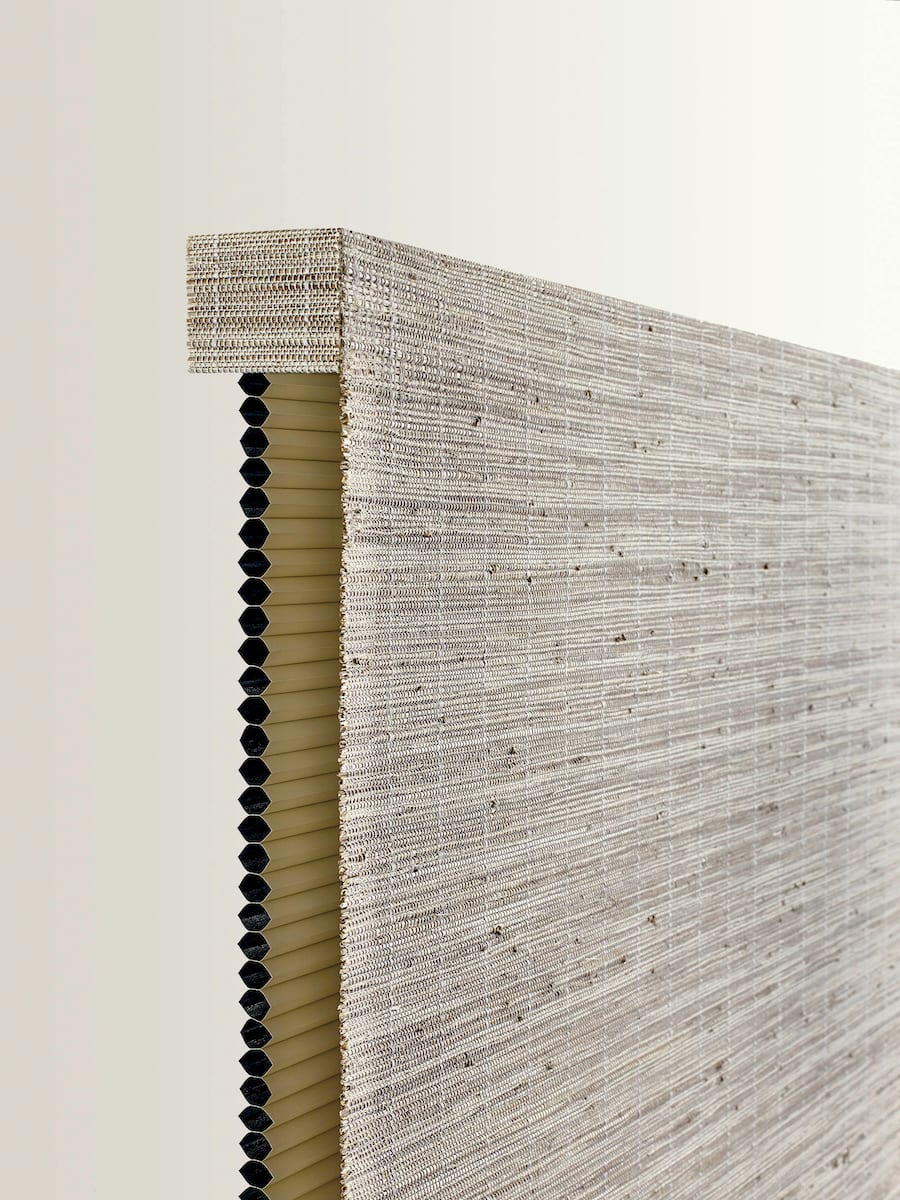 We Love Dual Shades!
Dual shades offer the range of function you need to take a space from softened light, to a sanctuary of darkness–and back again. We've seen this capability from other shade types, most recently the modern roman shades. But, typically, the secondary shade is a roller shade.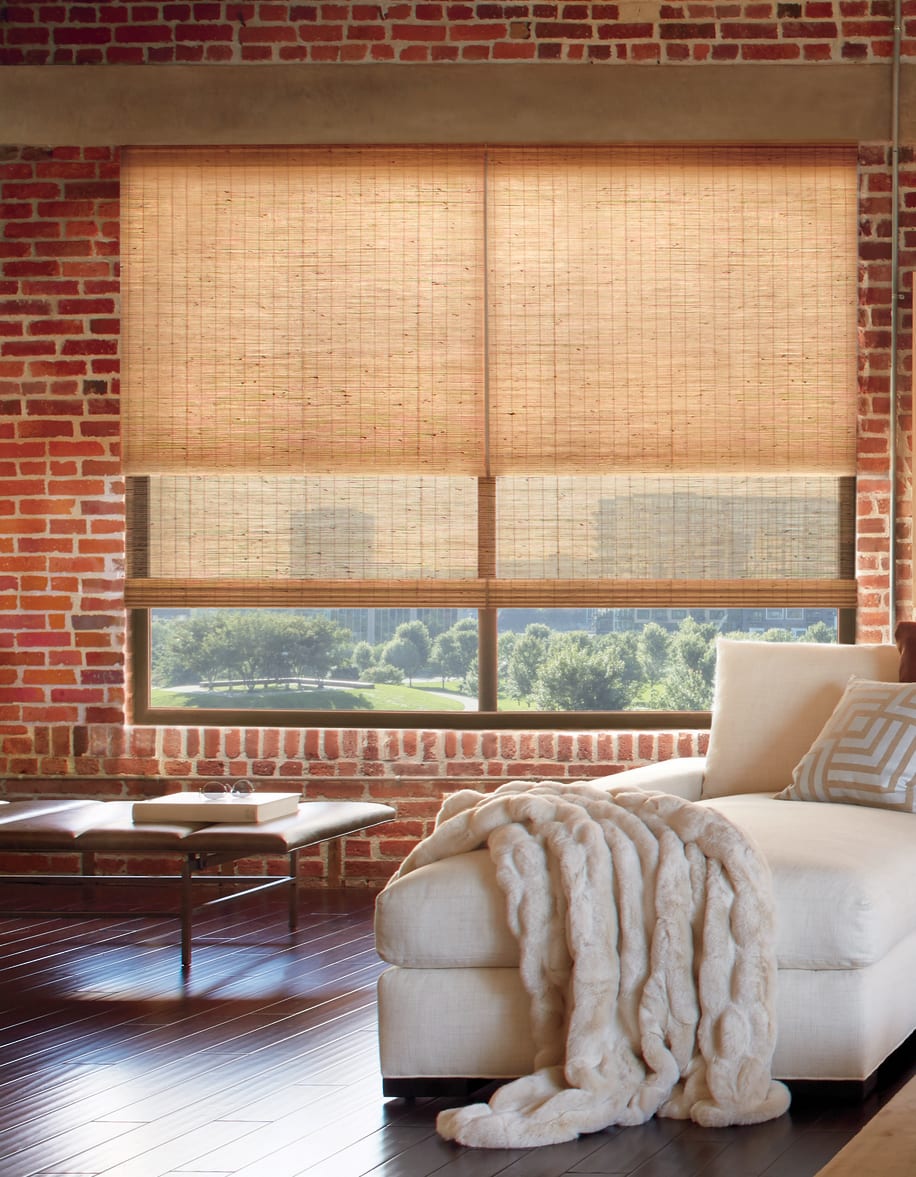 By adding a honeycomb shade as the secondary shade, you're not only controlling the light, you're controlling the comfort. We love that these energy efficient woven shades offer so many benefits for your home–in addition to the style that's such a favorite already.
Which Room Will Be the Favorite for These?
Because of the natural elements and gorgeous textures, woven woods have the style allure that so many of our clients love. But, when it comes to versatility, which room will be the most popular pick for these energy efficient woven woods? The room darkening and temperature control is a strong choice for bedroom comfort.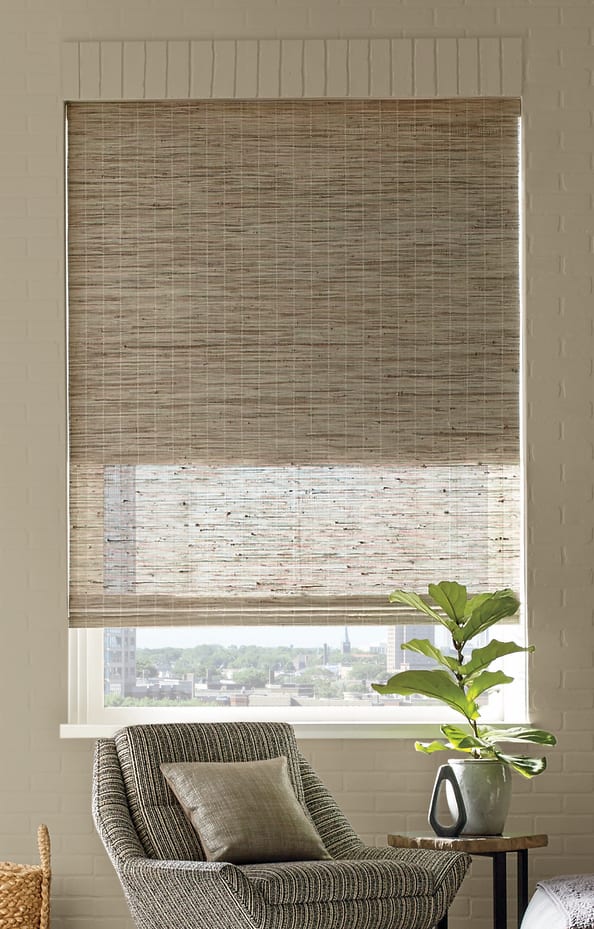 However, the ability to go from light-filtering to insulated light blocking? That makes the living room another ideal area. Which room is on your mind? Let us know! We'd love to show you this brand new innovation for your Houston area home. Get in touch with our team, at Creative Blinds, for your FREE design consultation.