Do you love seeing the latest in interior design? You're not alone! One of our favorite aspects has to be the color trends that evolve and shift over time. Each year, we look forward to the Pantone Color Institute's announcement of the colors they've identified as trending in the upcoming year. This year's palette includes ten exciting shades, along with five neutrals. And, we have to say, the choices are bursting with personality. Some are surprising, some are enticing, but one thing is for sure: We want to know what to do with them in interior design, right?
Colors Create Character
There's no better way to give personality to your home than filling it with colors that speak to your individual style. Home design is a great way to surround yourself with what you love–no rules apply when defining your happiness. But, you can use color trends to inform your decisions about what you think looks good together and what might make your home truly yours.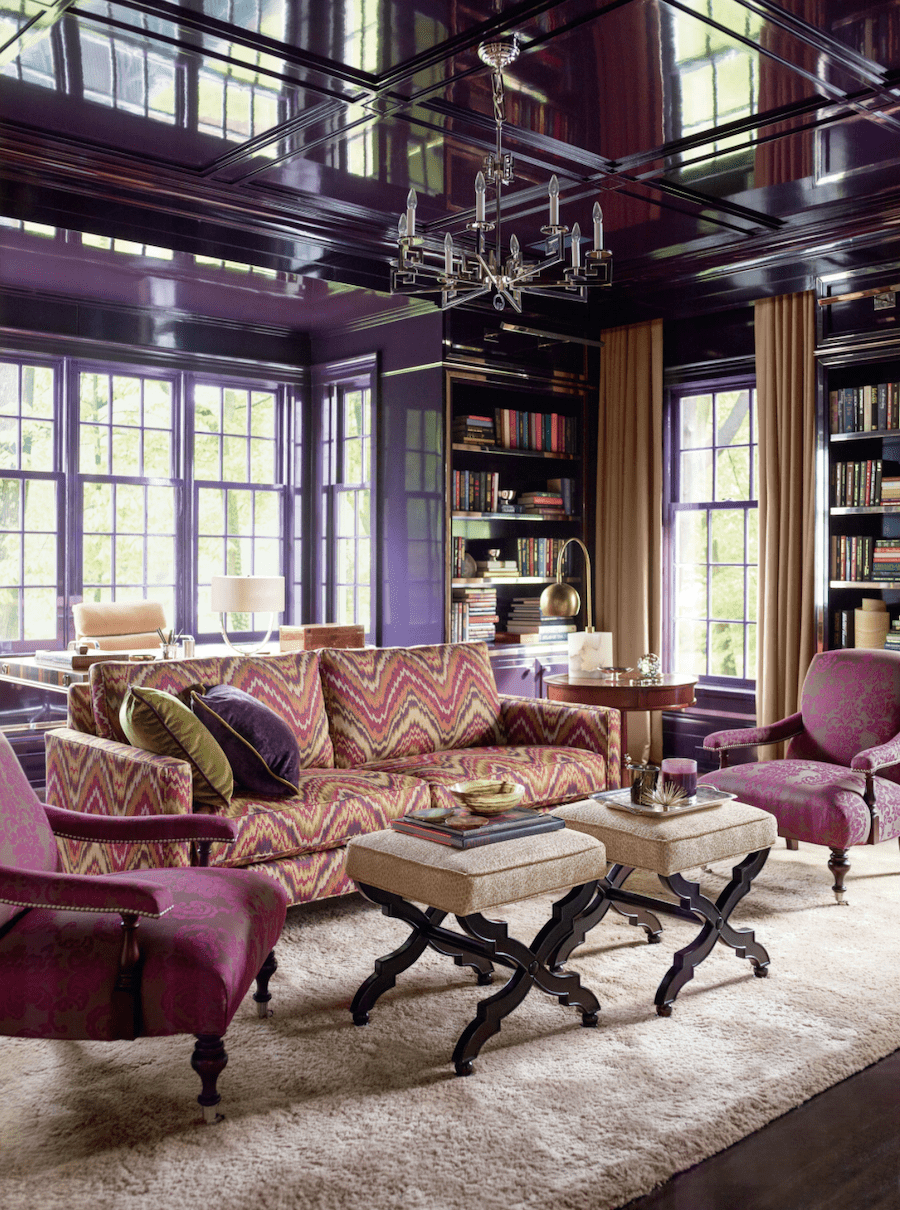 The Beauty of Blue
If you're a lover of blue, you'll always be in luck. Blue is a standard in home design. It could be because of the range of choices this color family presents, or because it speaks to such a range of personalities. Whichever the case, there is always at least one blue in the top choices. Last year's Classic Blue was the winner of Color of the Year, leading us to this year's palette with two blues to love. Just like in this home office, you can pair blues with almost any shade, or even together, and you'll have an instant classic. Adding a pop of color–like the pink florals–will bring just the touch of personality you're needing.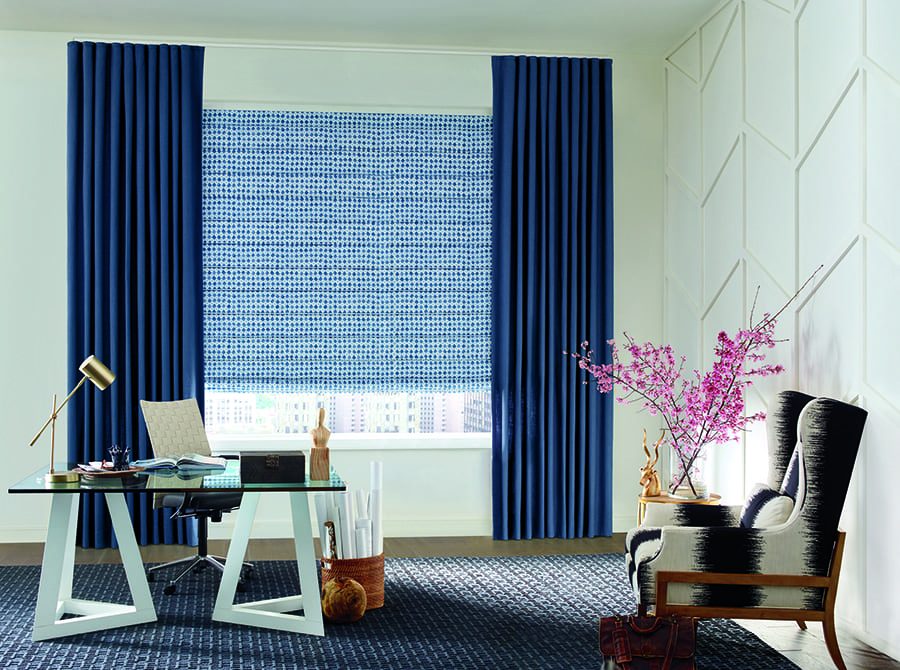 Dining in Style
The gatherings have been small this year, and there's no telling when that precedent will let up. Keeping your family safe is a top priority, but you might also have realized how quaint it is to enjoy smaller amounts of people. Make the most of your dining space with heightened style and a fresh look. A feature wall is a fun way to do just that.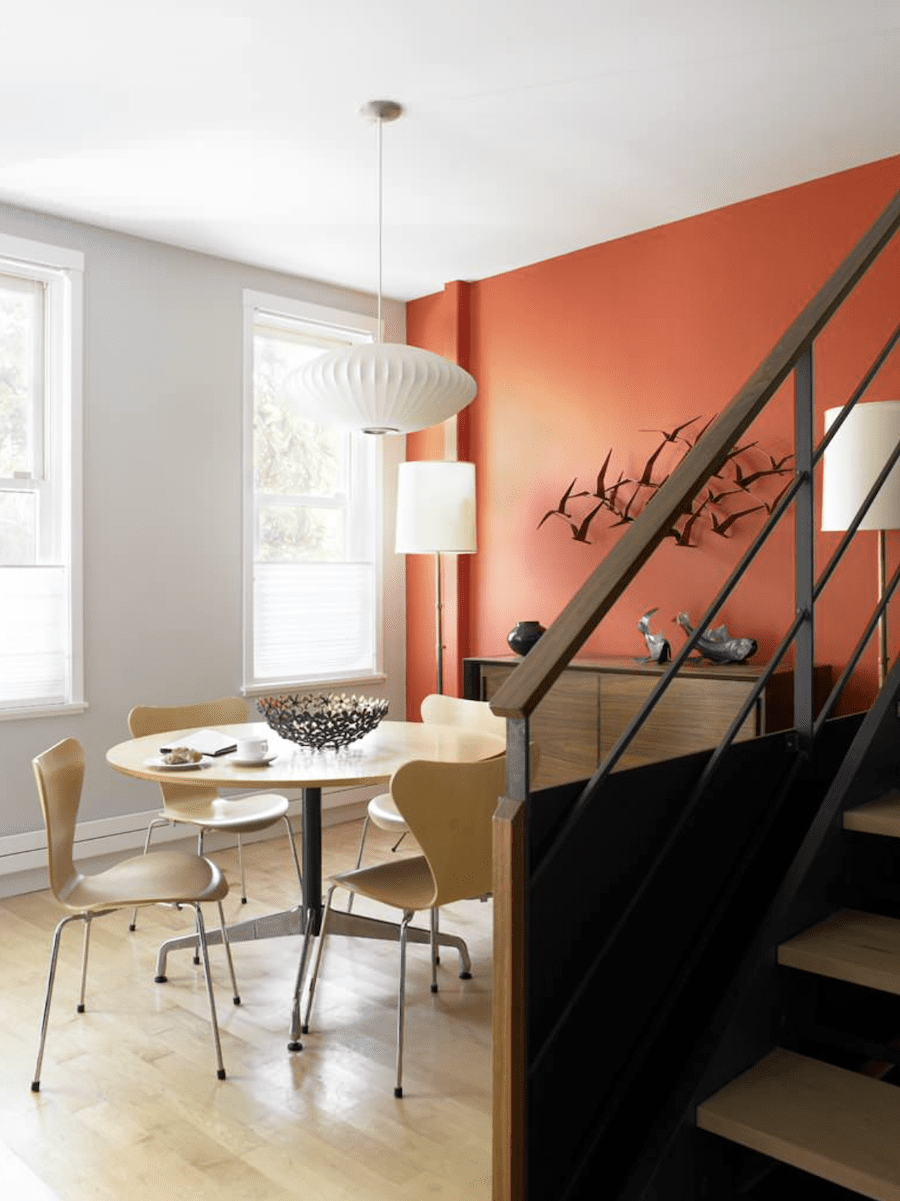 Do You Love These Color Trends?
Uplifting and optimistic–are these colors speaking to you? Did you find a new favorite, or even a new shade you hadn't considered before? No matter which colors appeal to you, it's fun to see how others have styled their homes. Now, it's your turn! Are you ready to create a refreshing space in your Houston area home? Our team at Creative Blinds would love to help! From guiding you to the right window covering solutions, to helping you style a space with the right fabrics and patterns, you'll enjoy a custom experience that will create a beautiful look in your home for years to come. Reach out to us for your FREE consultation.