As the authority on color, Pantone announced their choice for color of year 2020 in early December. Classic Blue will be everywhere, throughout fashion and home design. With this year's color a shade of blue, it's already quite popular. We took to Houzz to see how blue was already being used in homes. As it turns out, walls are featuring this year's choice in a big way!
World Map: Wall Murals in Blue
Designing a unique look for walls is the perfect way to set the tone of a space. This world map wall mural heightens the style of the room, while accenting the personality of a home office. We love how the layers of blue range from light to dark. 
Floor to Ceiling Windows: The Perfect Backdrop
While the view from your floor to ceiling is probably amazing, the result of having bare windows is frustration and annoyance. Why not take the chance to showcase a beautiful backdrop when you need light control and privacy? Color of the Year 2020 would look great filtering light while making a gorgeous design statement.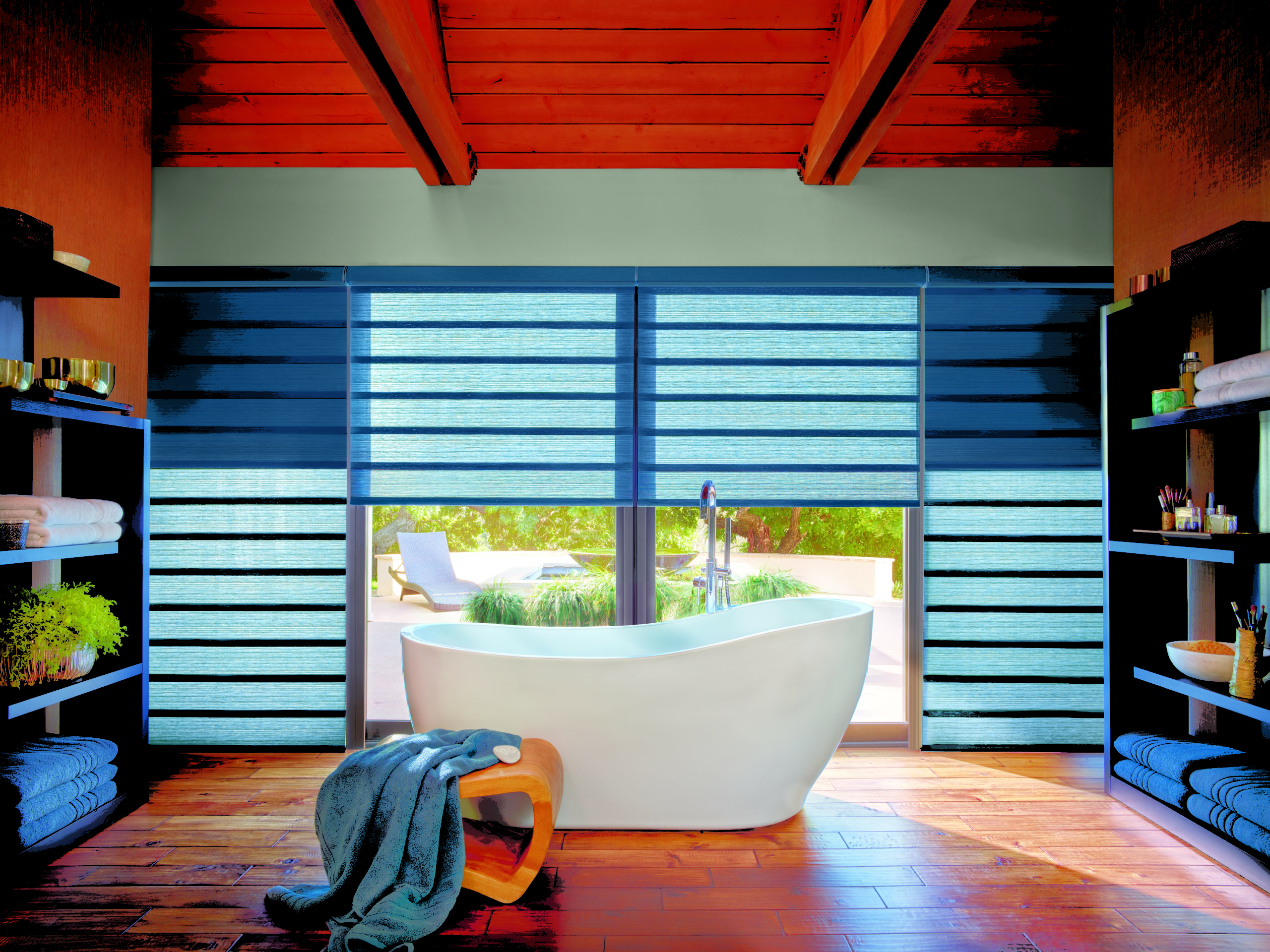 Wall Dimension with Board & Batten 
It's no longer just the paint that makes a statement on the wall. Board & batten has become a huge hit when trying to add dimension and style. The monochromatic color scheme means it won't overwhelm the space, and yet, it's totally a one-of-a-kind look.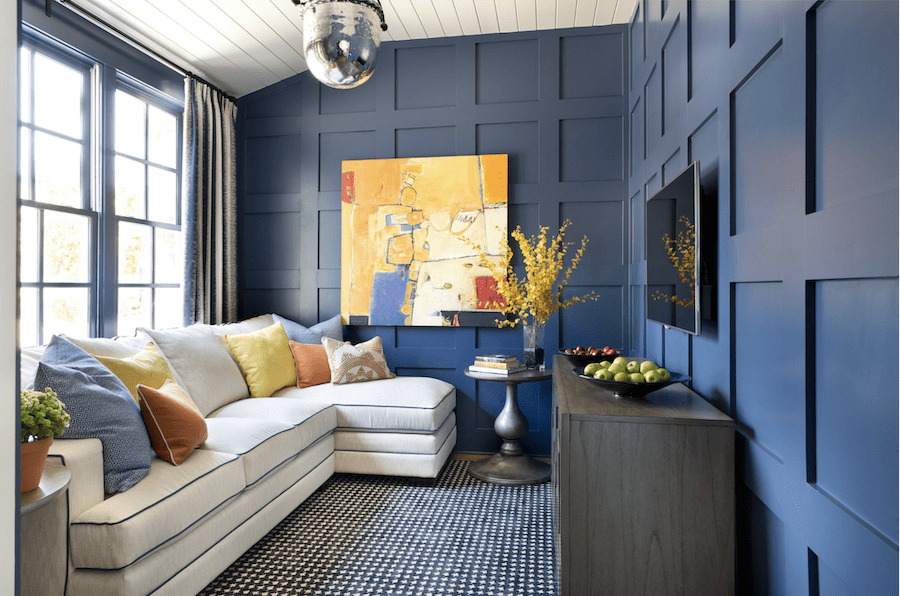 Your Backsplash in Blue
White kitchens are classic. What does blue add? Tremendous style. Consider using blues when it comes to an accent space like the backsplash. The vibe of this kitchen got an instant upgrade with blue, accented tile.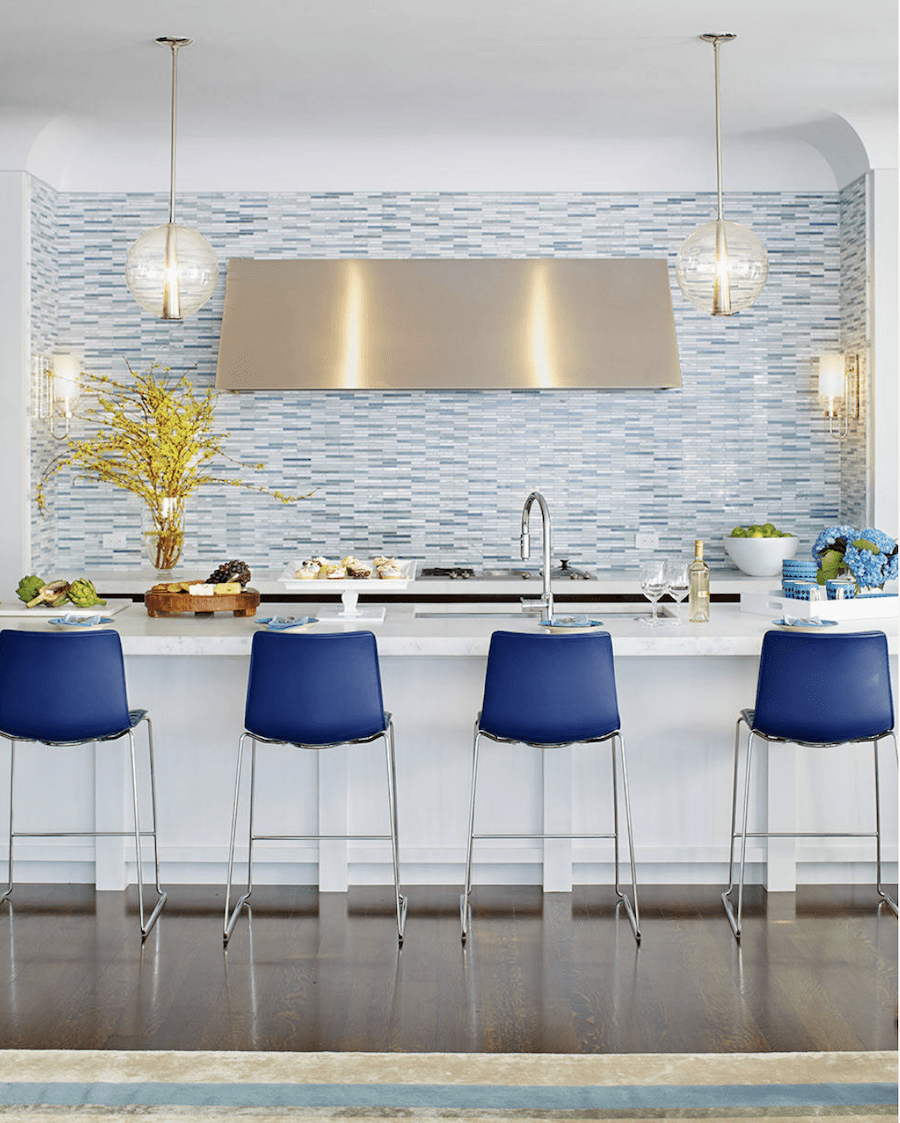 Color of the Year 2020: Get Inspired!
With Pantone's selection of Classic Blue, you can look forward to seeing many different shades of blue throughout home design and fashion this year. These accent walls are just the beginning.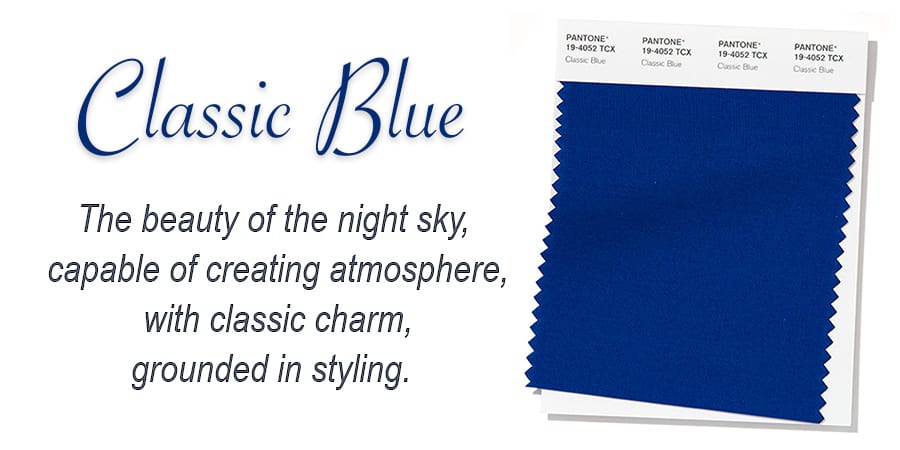 Do you have a wall of windows that you need to cover–so you can enjoy the light and views, but keep your privacy and comfort, too? Get in touch with the team at Creative Blinds so we can visit your home for your FREE shop-at-home appointment.