Would you love to sit down with one of our experts to hear all about the top trends in window treatments as we enter a new year? What are the frequent questions, favorite features and designer details? We're dishing on what's happening, with advice to help you decide what will work in your home…
#1 One of the hottest trends in window treatments for 2022
Layering. There's just something incredibly luxurious about layers at the window. Many clients are loving the look of a base window covering, like blinds or shades, paired with side drapery panels. But, don't misunderstand–this isn't a passing trend. Layering at the window is a completely timeless look. How has it changed?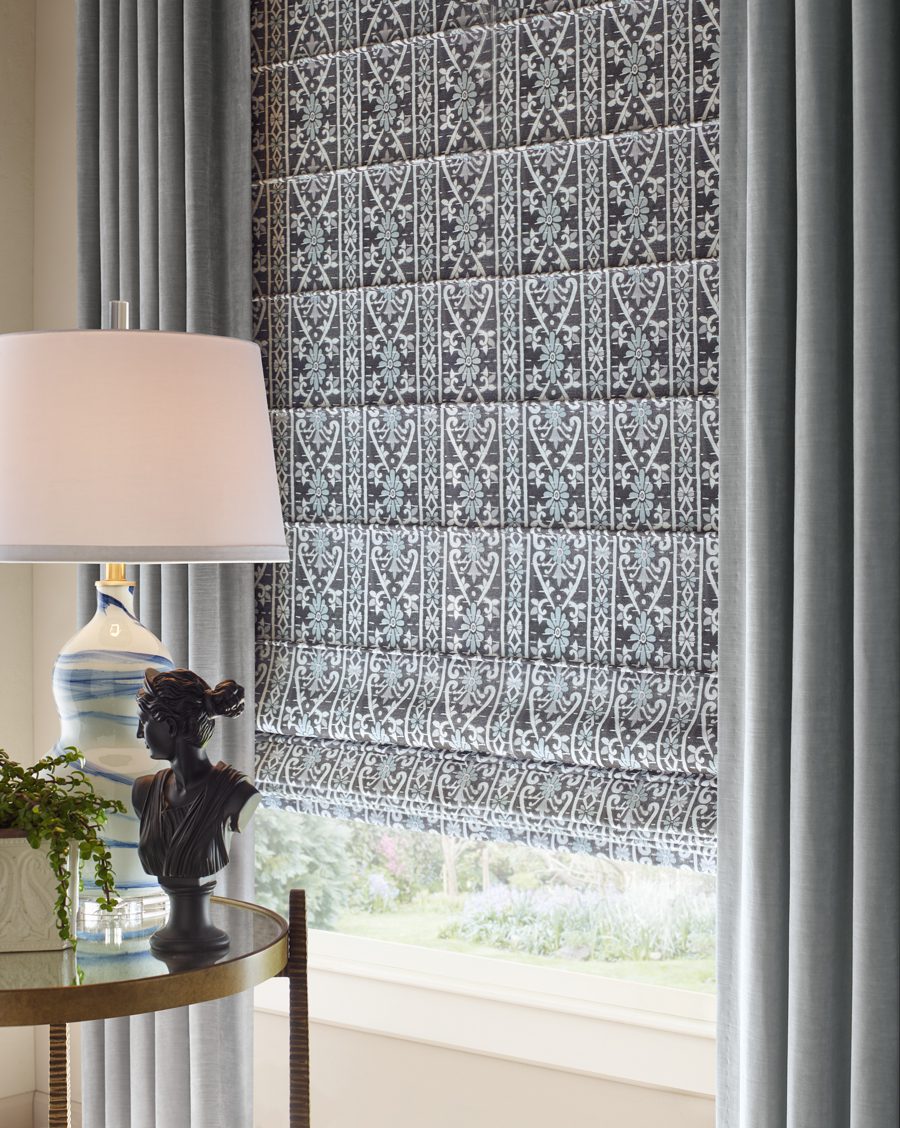 The part that changes is more about the style of the space. When making over a room, you may want to switch from blinds to shades, or change the color, pattern or texture of the drapery panels. Layering is like choosing wardrobe pieces–they make a statement when everything comes together. And, more and more clients want draperies to add to the "height" of a room. That means the curtain rod is installed quite a bit above the window for enhanced height.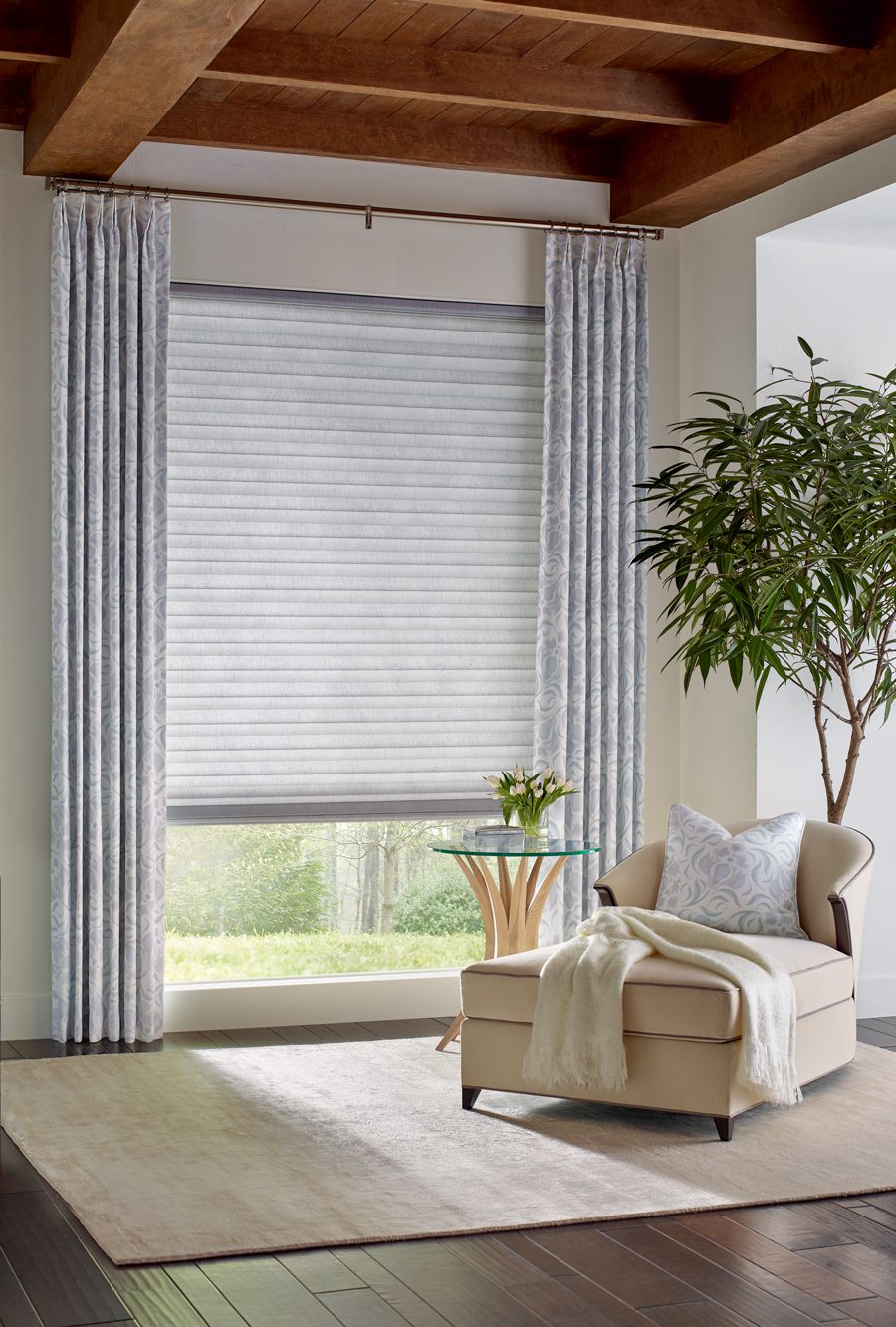 The homeowner's personal design favorites come into play, and that's really what makes the look unique. It's another reason why it can be important to bring in a window covering specialist–we can help you add designer details to the home, while also ensuring the window issues are taken care of.
#2 The favorite feature that works best in many Houston homes
The sunshine, the landscape views–Houston is a truly beautiful place to live. But, with intense sunshine and soaring summer temps, we find that clients really love the Top Down Bottom Up feature.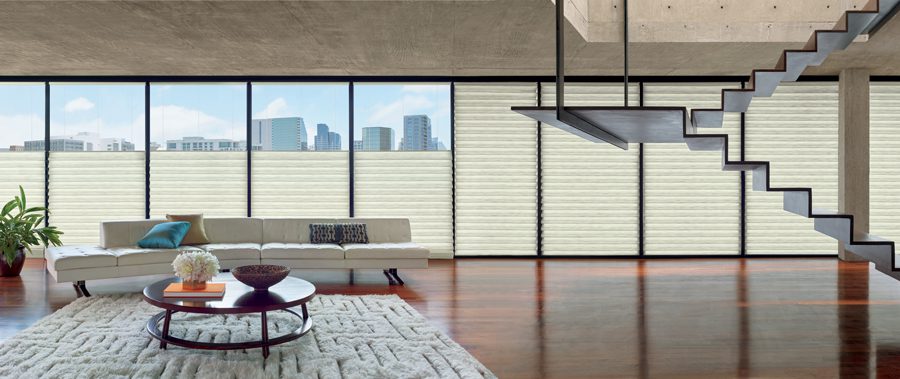 The reason top down is one of the biggest trends in window treatments is that you can enjoy sunlight streaming in through your windows, across the ceiling. But, the direct light and glare isn't present–just stunning natural lighting. Keeping the light directed at the ceiling not only helps keep the sun out of your eyes–it also protects your interiors from fading. This feature also helps in the heat of summer to block a good amount of heat, but not make you feel like you're living in a cave.
#3 The innovation that has quickly become a "must have"
Our clients often love the "idea" of smart shades. But, what's even better is how thrilled they are after living with them–how simple it makes life. They love the ease of integration–PowerView was intentionally made to work within all major smart home systems. You get all the benefits and ease without having to "learn" a new system.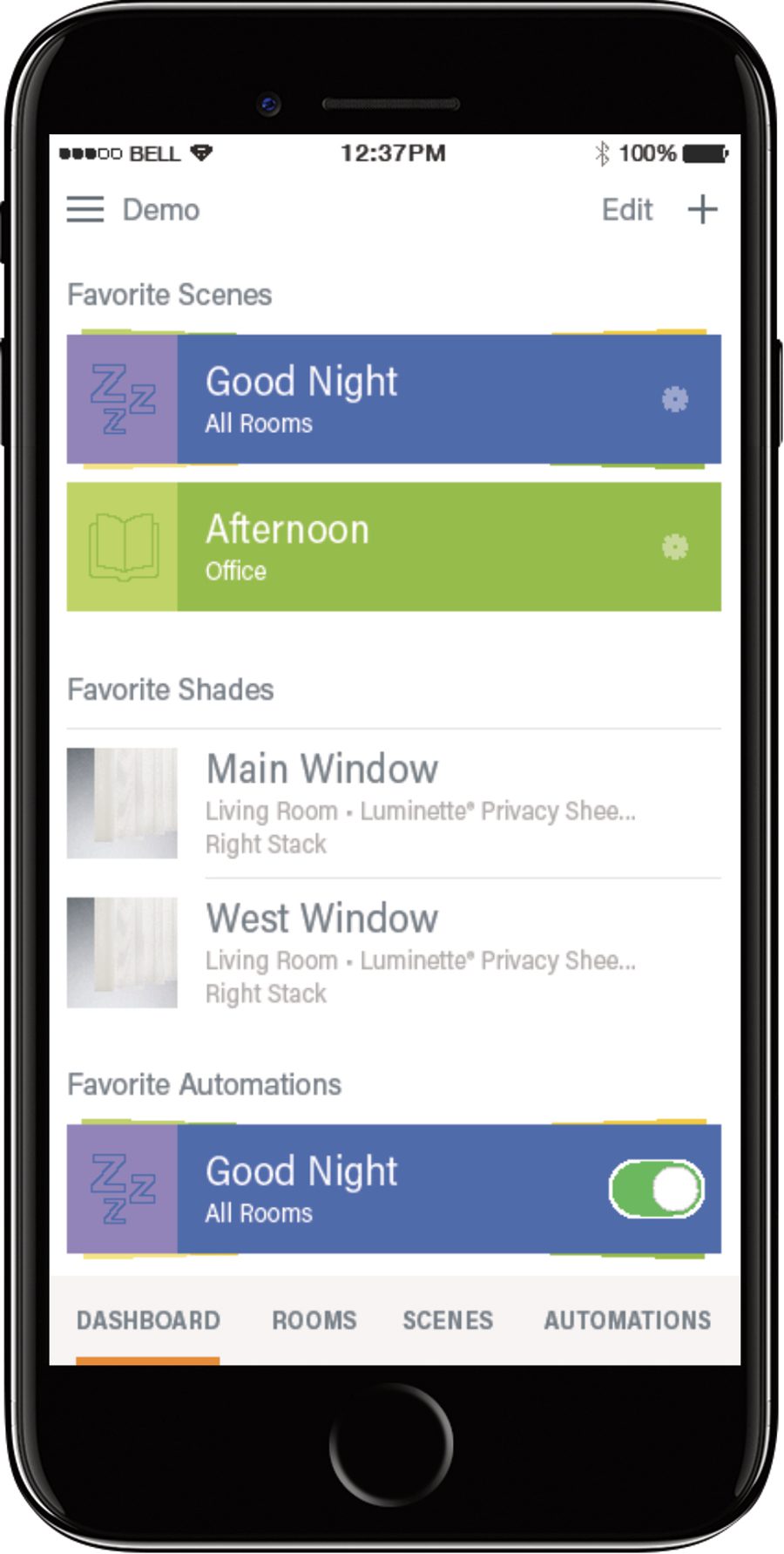 It's incredibly convenient to always have the window treatments in the right place at the right time. From scheduled adjustments, to voice command favorites, it all happens instantly.
#4 A question that's asked more frequently than others
"Do all the window treatments need to be the same throughout my home?"
The short answer is "No." Here's why… 
Your window treatments are the furniture and accessories of your windows. You wouldn't put the exact same accents and furniture in each and every room. However, creating a "cohesive" look is important to both the interior and exterior of your home.
That means, coloring might be similar, but treatments could change. Or, textures might be the same, but the coloring will vary based on the personality of the room. And, when it comes to choosing specific window treatments, the function is a major part of the designer details for each individual space. Because of that, we have options for clients that offer coordinating fabrics, throughout our window treatment collections.
#5 Single function may leave you wanting more
As we get comfortable in the new year, we've come to realize that rooms need to be cross-functional. That means, your dining room is used for family dinners, but also game night at home, or remote learning during the day. The living room is a comfortable space for napping on the weekends, but also needs to have open area for working out on weekday mornings. Clients just expect more from their homes in today's world.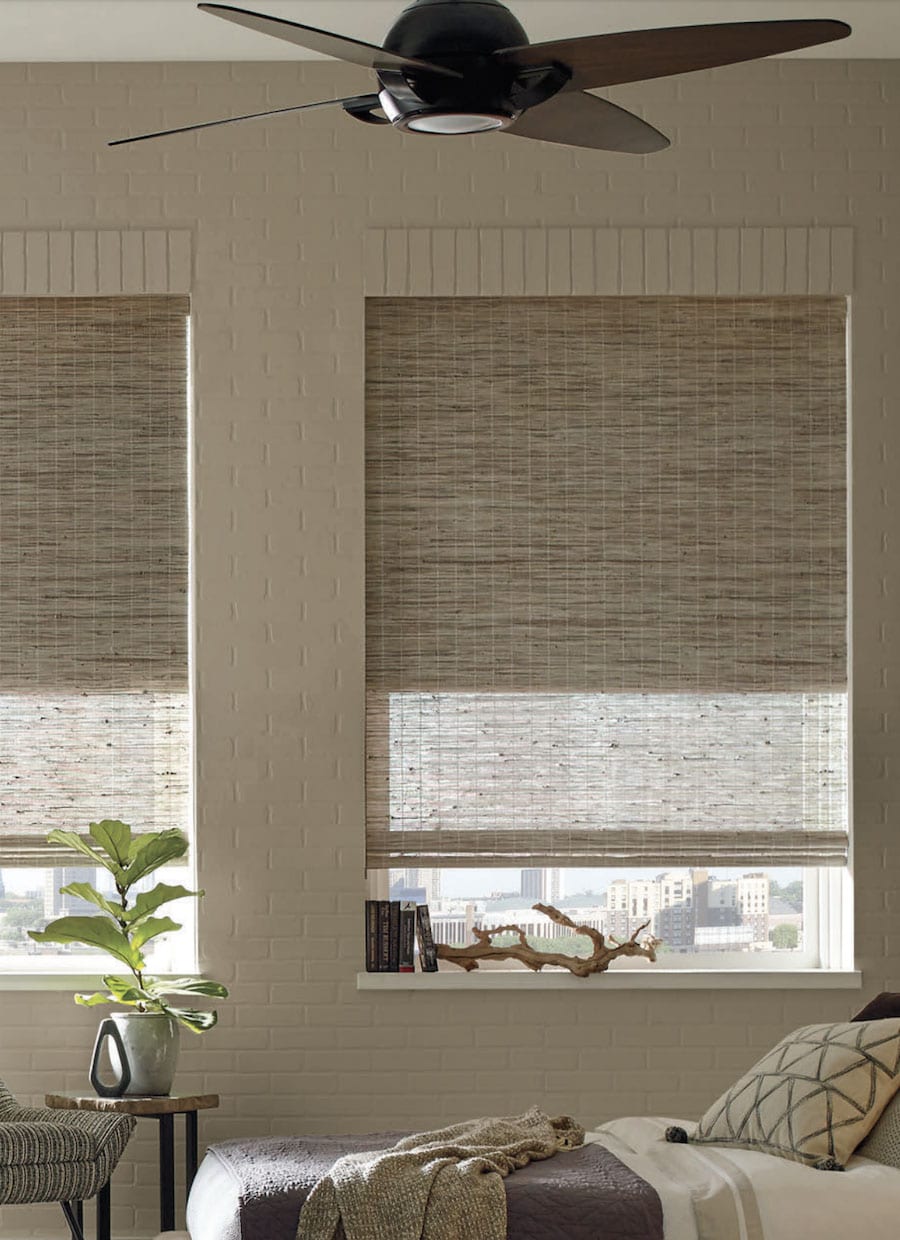 We're seeing this as we explore trends in window treatments. The coverings you add to your windows need to be able to serve multiple functions of the space. Bedrooms that were once outfitted with a simple "on/off" switch now require adjustable lighting–room darkening for nighttime, but soft filtered light during the day. Dual shades are having a huge moment for this reason.
Is it time to explore options for you?
You don't have to read the top trends in window treatments in an effort to make decisions about your home. But, it can help guide you to what you personally like–or don't like. And, that's what we are here for. Your home is your own personal sanctuary–as it should be. Let's sit down to chat about the design and function of the spaces that mean the most to you! Get in touch with our team at Creative Blinds for your FREE consultation.