Our world has been turned upside down in 2020. For many of us, no matter the circumstances, life will be forever changed. Very close to our hearts, small businesses have been significantly impacted. This is why, more than ever before, our focus, as parts of a greater whole, is choosing local made products. 
Choosing Local Made Products & Services
Because small businesses in our communities–here and throughout the country–were hit hard by the shutdown, now is the best time to support them. It's our favorite family-owned restaurants, hair stylists, florists, gift shops. They need us right now. How can you help?
Go Online. Your voice is powerful. Give them a good review, follow them on social media, share the posts you love.
Buy Gift Cards. This money helps them get by, and you'll be able to use it, or use it as a gift for someone, down the road. Win-win!
Think Outside the Big Box. It's often tempting to run to the big box stores for everything you need. But, consider choosing local made products. Your purchase puts food on the table for a family right in your own community.
Give to the Food Pantry. These are small businesses of their own, nonprofits working to provide food and essential items to people in our community. Let's support them! 
Because we know how important small business can be to a community, at Creative Blinds, we are beginning our very own Houston Revival! Let's focus on small business–giving the boost our area businesses need to recover from the last eight weeks. To start this initiative, we are offering some of the best deals in our history, like financing, extended sales & more! Visit our promo page or get in touch with us for all the details.
Small Town USA
We don't often talk about it, but Hunter Douglas produces the products we put in your homes–right here in North America. Many of these places are not the urban centers you might think. They're located in "Small Town USA," communities, made up of hard-working individuals and a brand committed to creating quality goods right here.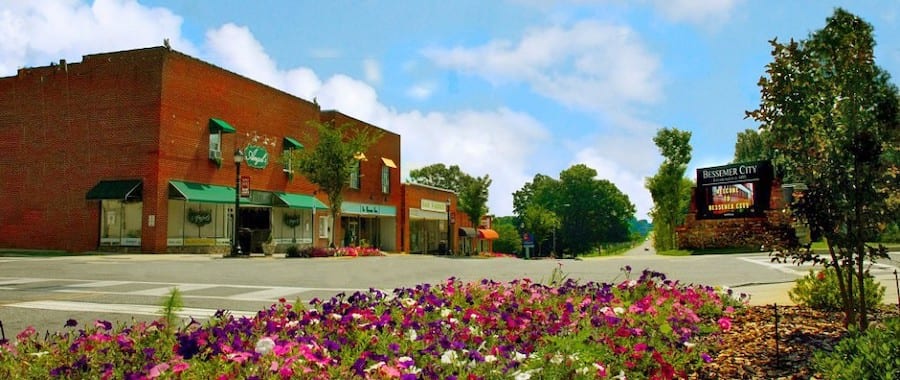 Cumberland, Maryland. Bessemer City, North Carolina. Broomfield, Colorado. The list goes on. Choosing local made products can also mean you're investing in our nation of small towns. It's what makes our country strong.
And Us? We're Houston Strong.
At Creative Blinds, our team is made up of people living right in your community. While the rest of the country knows us as Houston, what WE know is that "Houston" is the title that represents the amazing communities of Memorial, Friendswood, Rice Village, Magnolia, Baybrook–and so many others.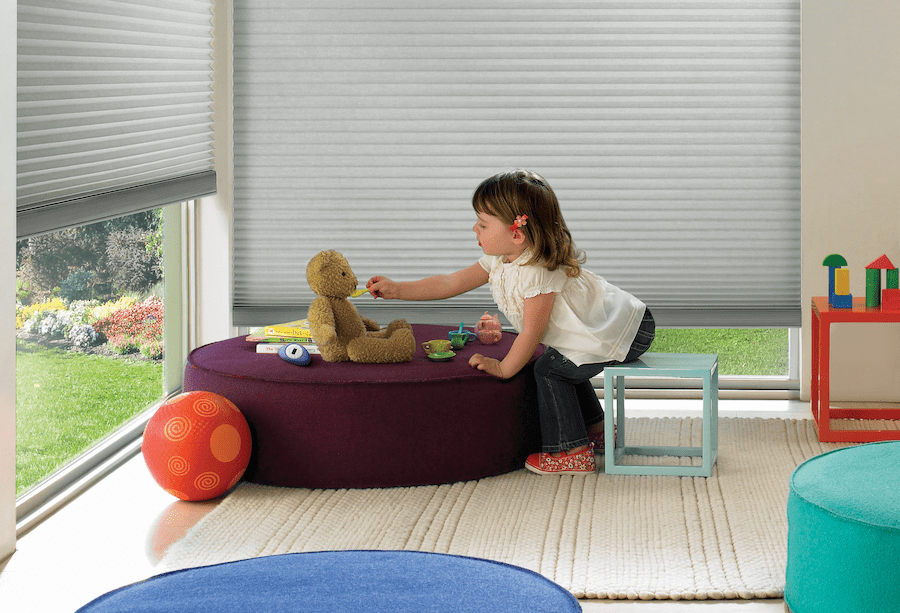 During the stay-at-home orders, we were reminded of the reasons we do what we do. We talked to so many of you who were searching for solutions. Time at home magnified your needs for privacy, light control and comfort. Sleepless nights were plentiful–room darkening can help. Cordless and cord-safe options bring peace of mind. We loved the conversations we had with you, from phone calls to video meetings! Figuring out how to help you create the best atmosphere in your Houston area home is why we do what we do.