Thinking of the outdoors–doesn't it invoke a peaceful vibe? It's certainly why many home decor trends are turning to nature-inspired elements. Wanting to create a fresh, welcoming atmosphere in your home? See what's happening in real homes, and try these 5 tips to bring on the calm…
#1 Plants, Plants, Plants
It's no secret that plants have taken over the design scene as one of the most necessary accents. They offer a splash of color–whether real or not. Greenery is easy to bring into the overall look of the room as an on-trend neutral.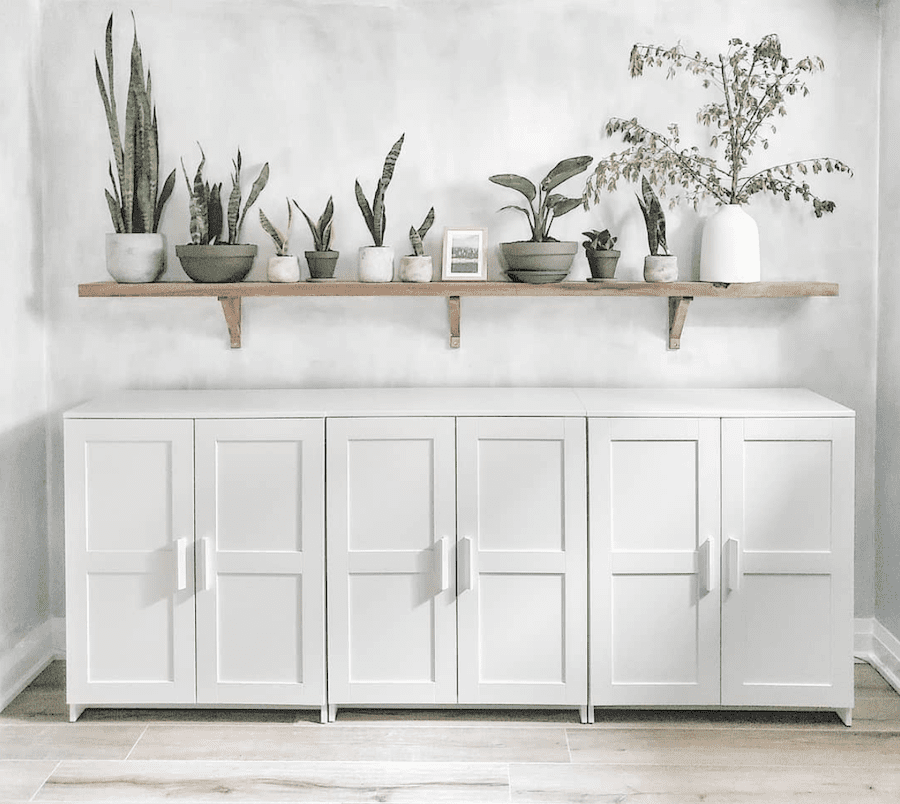 We love the design statement of using plants to style wall shelves! Sindy of @tanglewood_homes displays a beautiful collection of plants. The soft colors in this scene make it such a gorgeous space, while the plants, in varying heights, offer eye-catching design.
#2 Natural Elements
Not only will plants bring a nature-inspired feel, but other elements found in nature come into play with amazing style. Baskets, accent tables and decor, in a range of woods, bamboo and other fibers are the perfect way to layer color and dimension.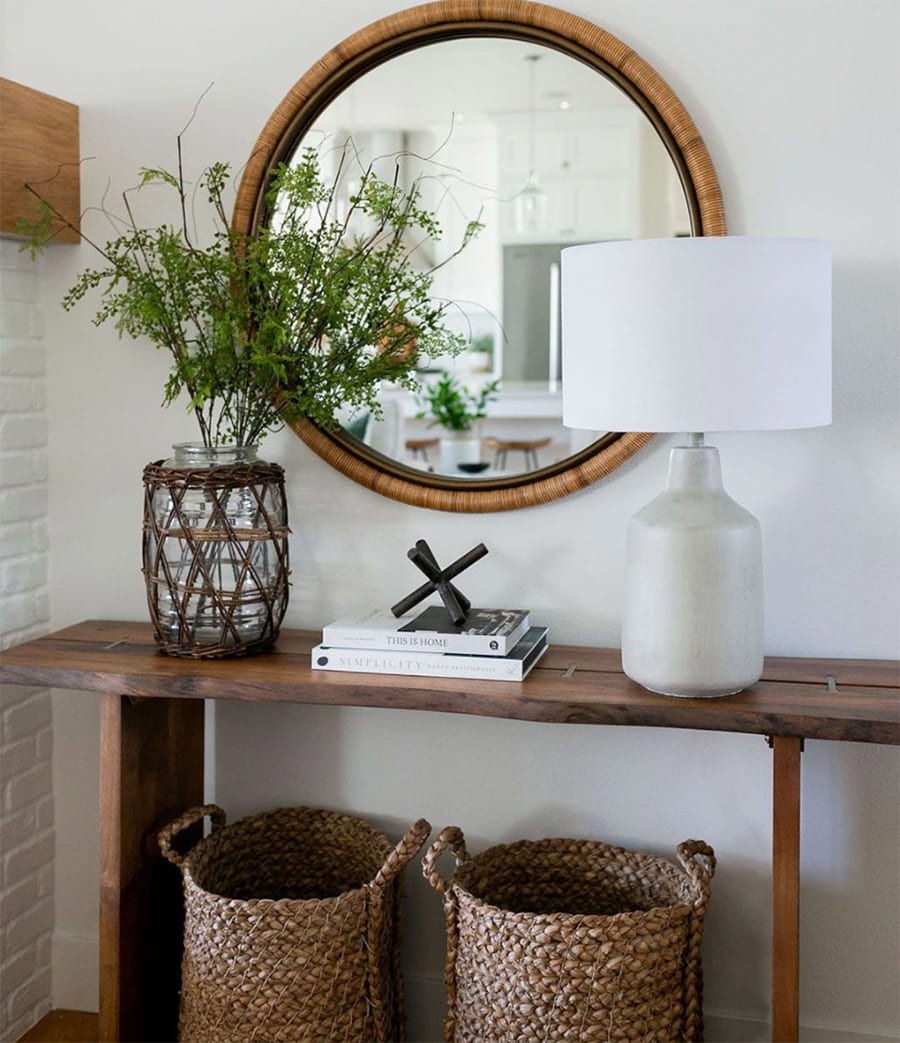 Kaari of @sommerhomes on Instagram shows us just how to do this with this chic space. While made of a variety of natural materials, all of the pieces in this cozy corner come together for a cohesive look. Shop Kaari's home with LIKEtoKNOWit.
#3 Mixed Styles
One of the reasons nature-inspired elements can offer so much charm is the concept of mixing styles. It's easy to see what happens when traditional design meets the visual interest of bohemian styling with textured fabrics, woven materials and repeating patterns.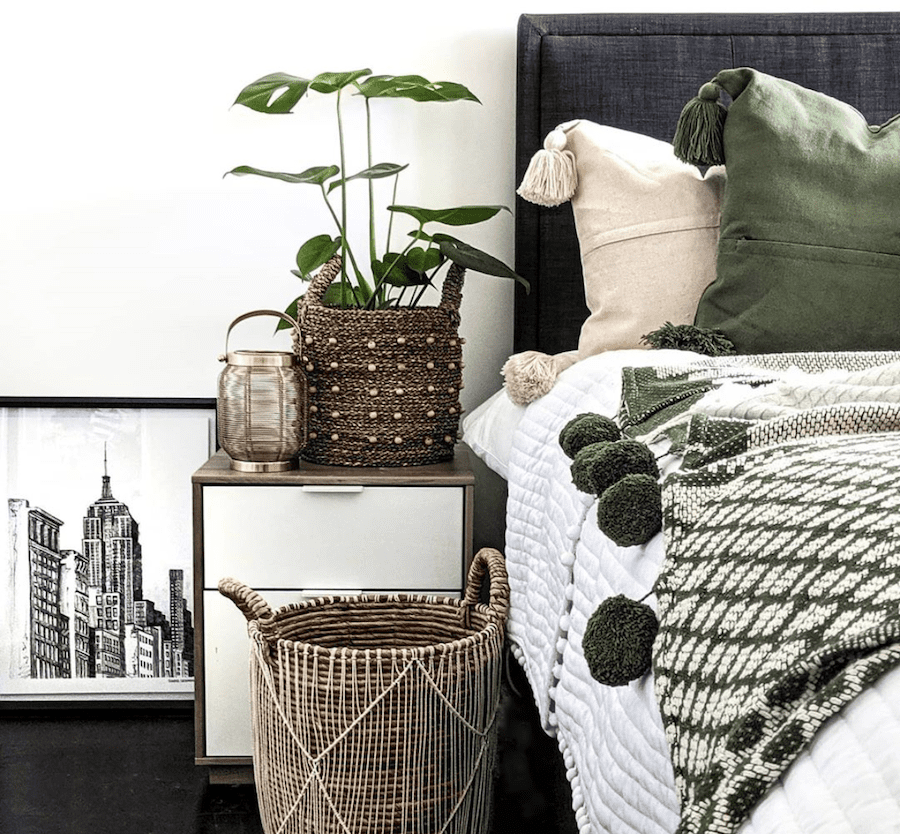 This bedroom styling captures the perfect blend of traditional decor, spiced up with boho chic tassels and color splashes. Nina of @houseofniina goes above and beyond to give us that fresh stylish inspiration we're searching for. Shop her home with LIKEtoKNOWit.
#4 The New Neutrals
White, gray, beige…greige. Are you ready for some nature-inspired neutrals? Earthy is the best word to describe these new neutrals. Camel, mustard and olive green are the neutrals that are creating a buzz in home decor. And, one more color that can bring in a natural ambiance. Blue.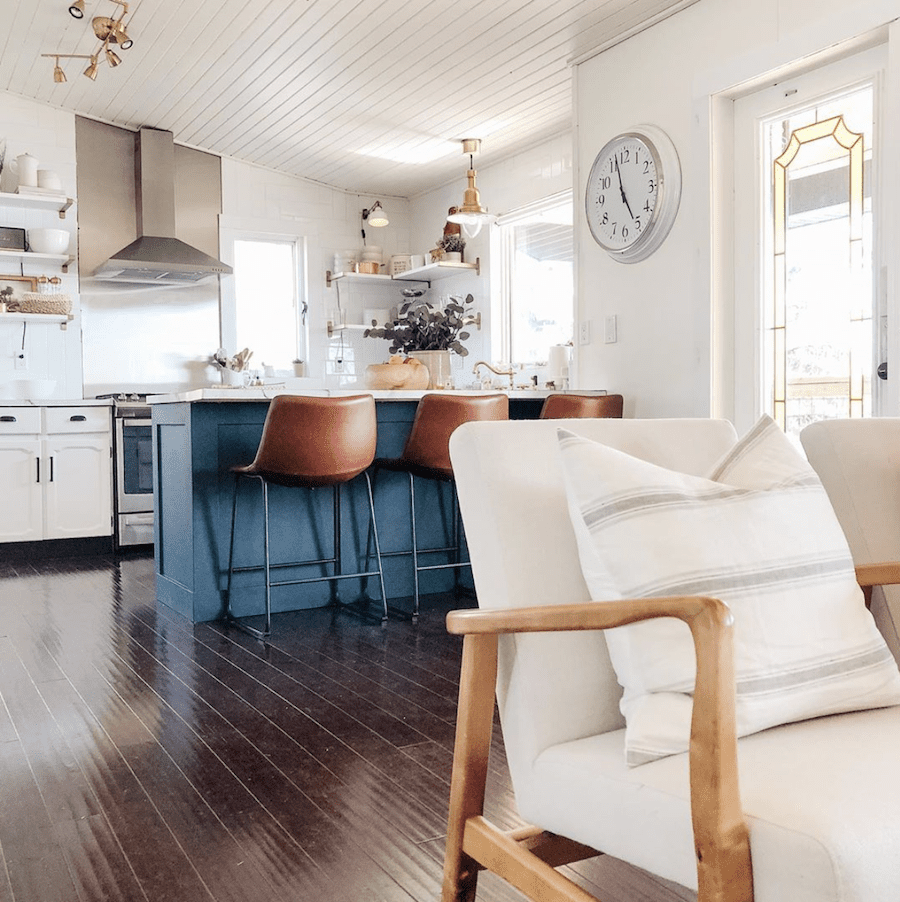 Nature and design work together in this open floor plan space, designed by Michelle, of @michelle.mazurenko. Choosing an ocean-inspired blue for her island was smart. A standout piece, it still invites charming comfort, surrounded by soft hues of other natural tones.
#5 Ohhhh, That View
Bringing in the beauty of nature has never been easier than with window shades that allow you to see the landscape, while offering tremendous benefits. Jump to our product page to see more of these sheers and what they offer.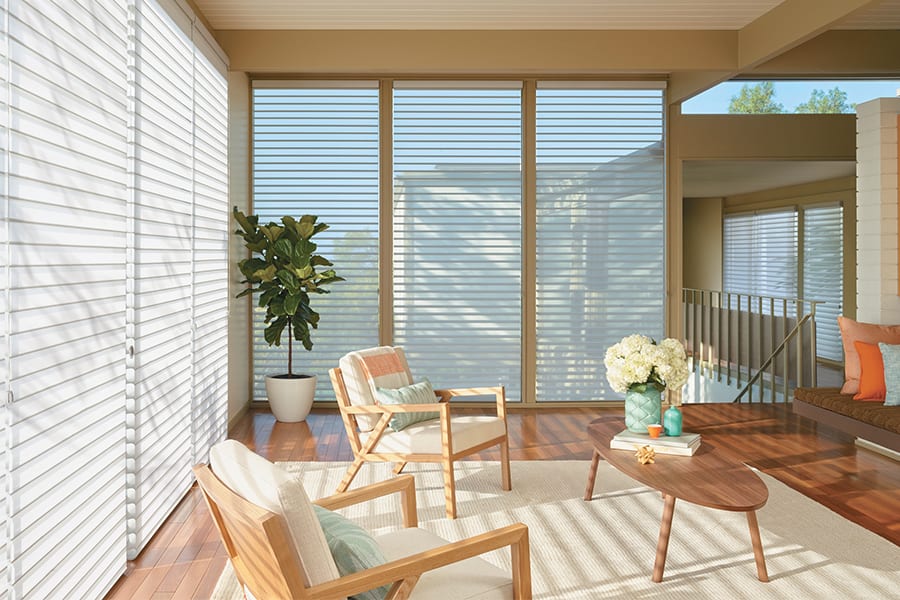 Designed to showcase the view, these sheer shades also diffuse the direct light. The glare is reduced, and your interior protected from harsh UV rays. A lovely view and incredible ambiance–who could ask for more? At Creative Blinds, we'd like to help you create the perfect atmosphere throughout the rooms of your home. Get in touch with our team for your FREE consultation.