Wallpaper has made a comeback over the last few years, and it's no surprise why. With on-trend colors and patterns, along with ease of install and removal, it's a perfect way to personalize your space. Love the idea of adding wallpaper to a space for an instant style upgrade? Our team would love to help you bring that vision to life. Let's take a look at a few of our favorite projects…
A Quiet Spot
If you work from home, you know how important it is to have a space that is all your own. However, when carving out your space, you'll also want to make sure the atmosphere will allow you to be productive and happy. This client needed a serene space, with positive energy and a personalized vibe. The soft gray wallpaper pattern adds just that, without feeling overwhelming.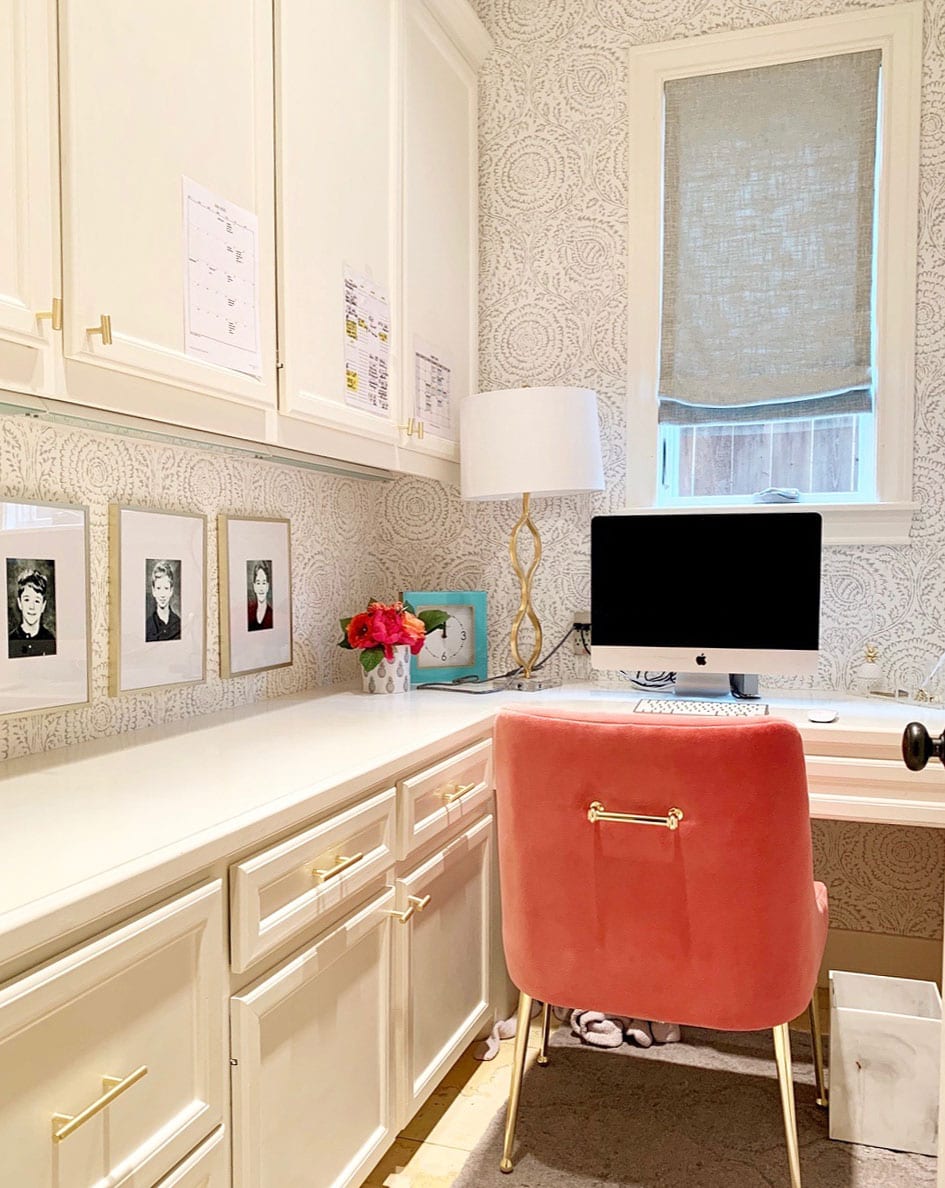 Dramatic Master
The master bedroom is often large and open, allowing for style elements that create beauty and comfort. This space fully embodies that concept. The clean striping on the wallpaper is offset by a subtle herringbone pattern within, making it contemporary and charming. We loved designing this room with the coordinating style of the window treatments.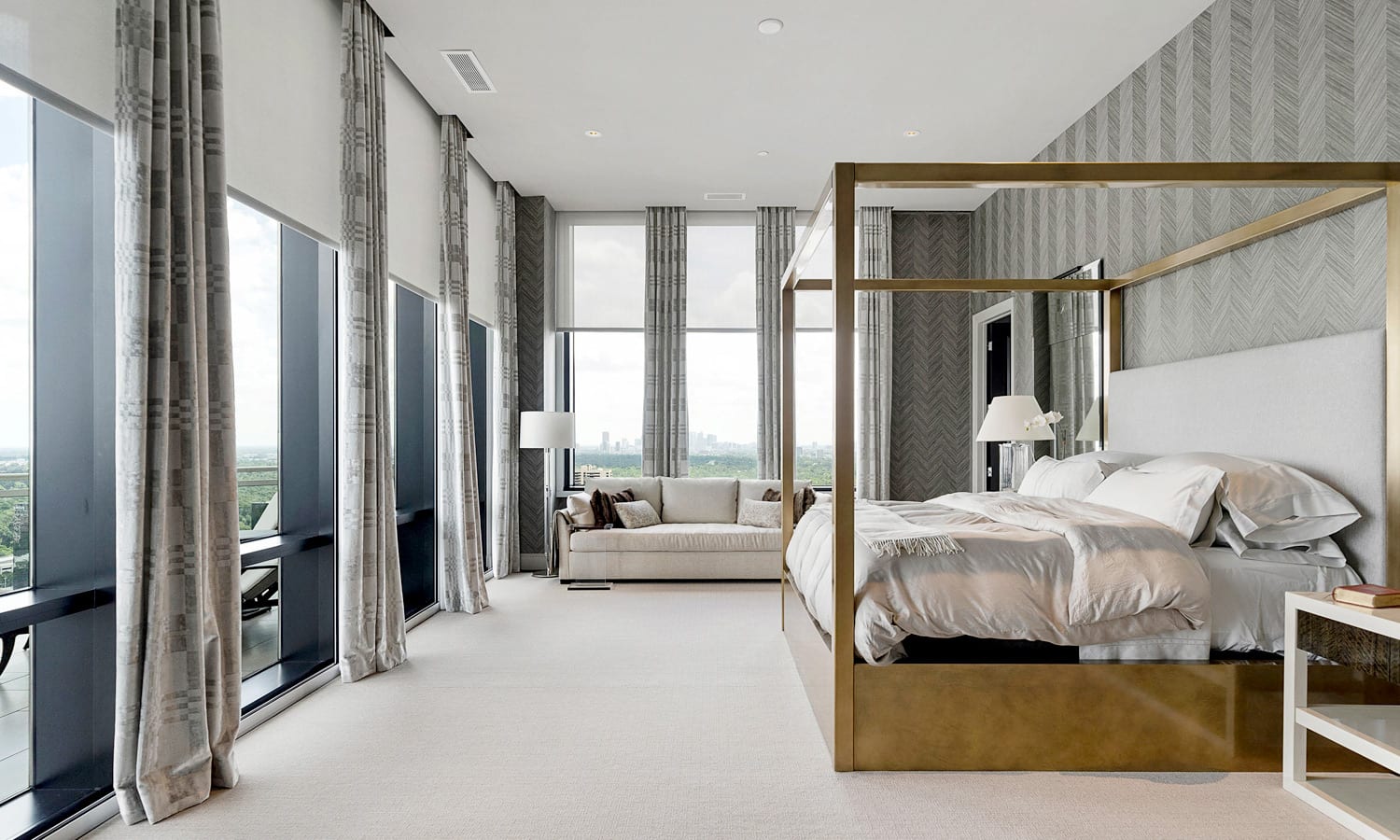 Dining in Style
This dining room came together with bold contrast. In the close up, you can see the richness of the green grasscloth wallcovering. Grasscloth is a favorite when it comes to creating a luxurious atmosphere. The ceiling is covered with the timeless look of black and white, in a playful pattern that creates contemporary style. The full drapery panels tie the space together with softness and comfort, while the chandelier adds opulence.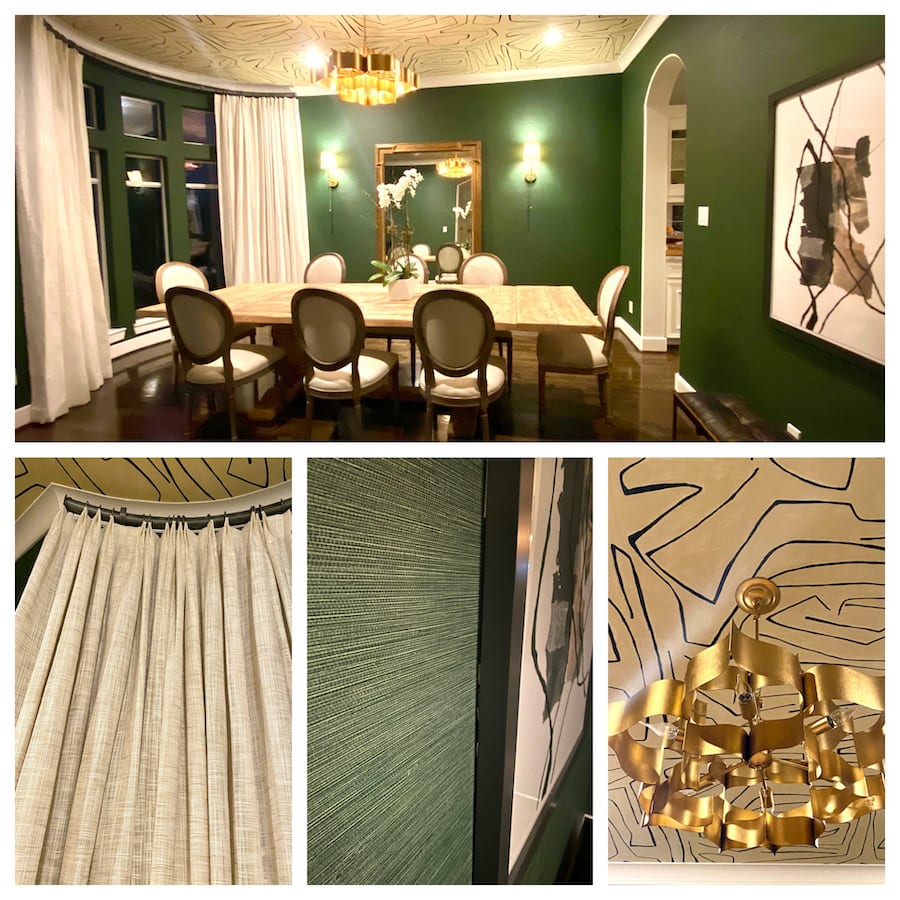 Let Their Personalities Shine
The colors and patterns of wall coverings are a great way to breathe life into a room. For children and teens, having their bedroom echo their personality is a great way to build confidence in themselves. Adding wallpaper to kids' bedrooms is also a great project for them to get involved with. It can help drive the design elements and identify the color scheme–a great start when tackling a room makeover.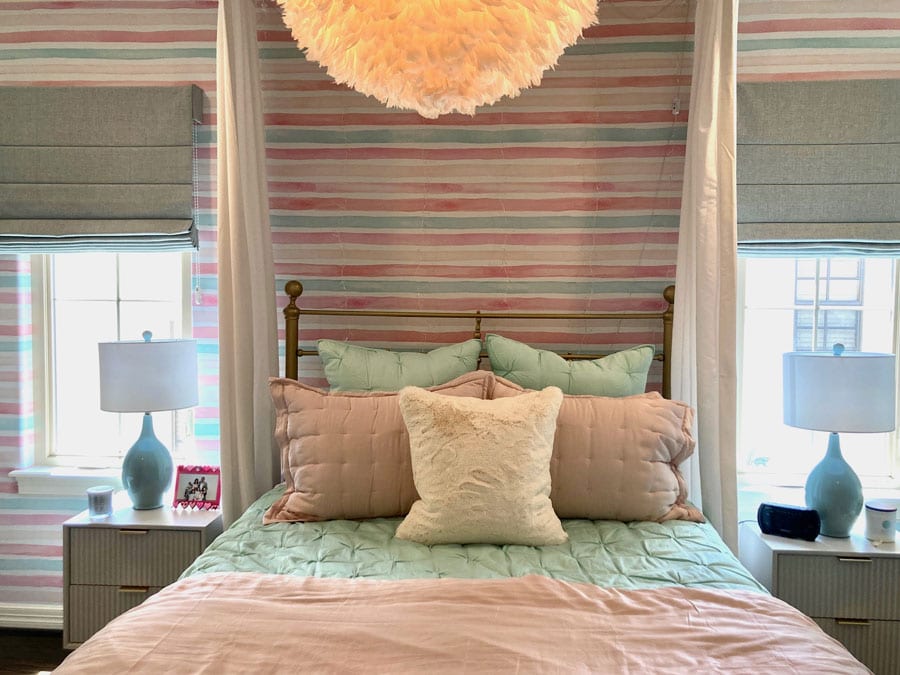 The Ideal Accent Wall
Adding an accent wall to a space in your home has the power to highlight the design. You may not want to surround yourself with patterns, but with the right amount, you'll get amazing results. This was the case with this family's dining area. The repeating patterns set the tone for a soothing atmosphere, but the room feels light and airy.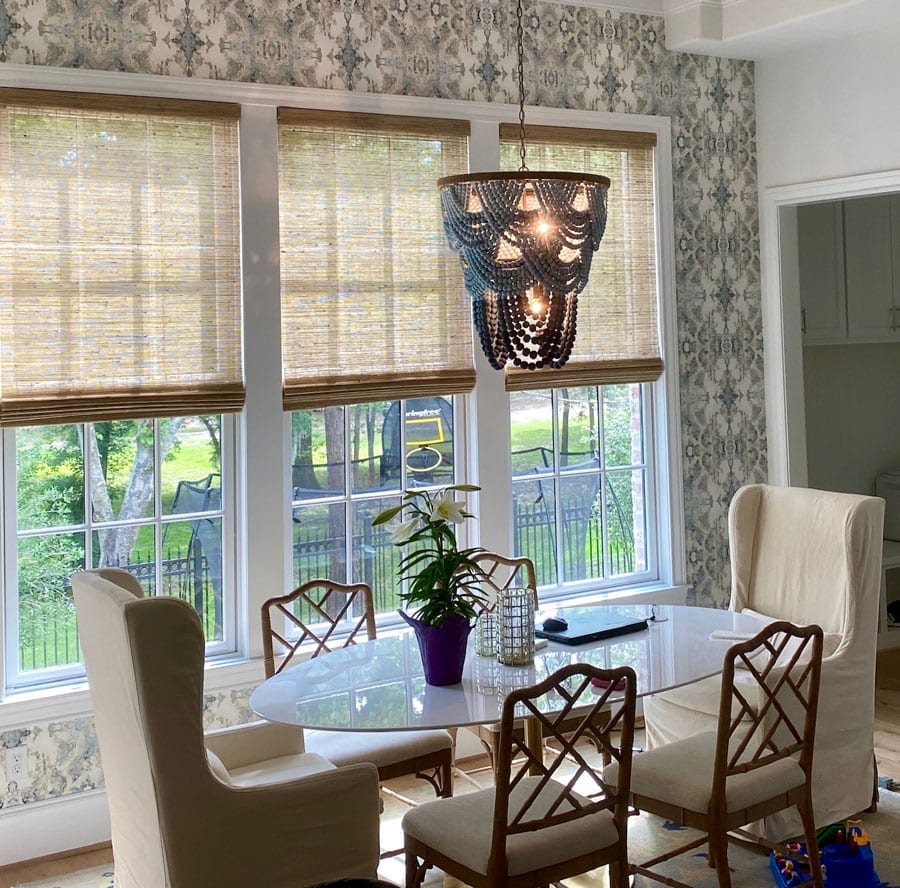 The Before & After
There's something special about seeing results happen right in front of you. This kitchen space was a blank slate, just waiting to be enhanced with color and design.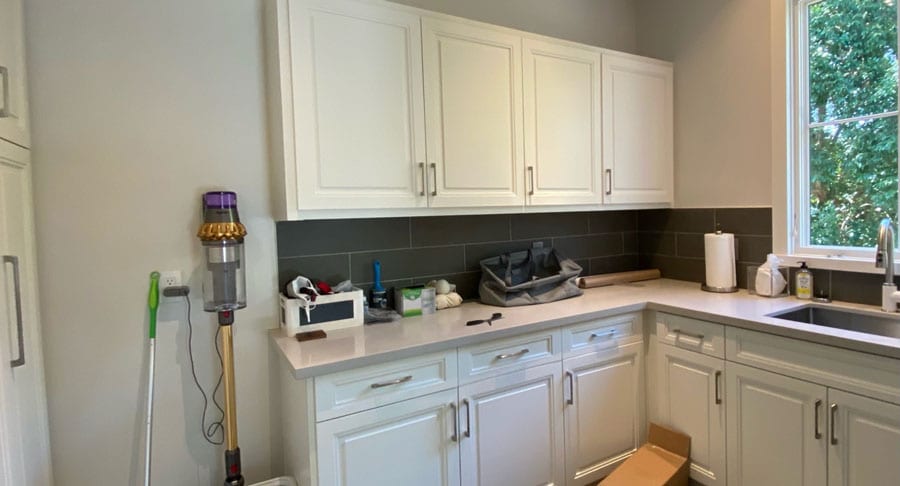 Wanting the white cabinetry to stand out, with the backsplash to consider, the family went bold with design. The space now feels cozy and colorful, full of energy and style.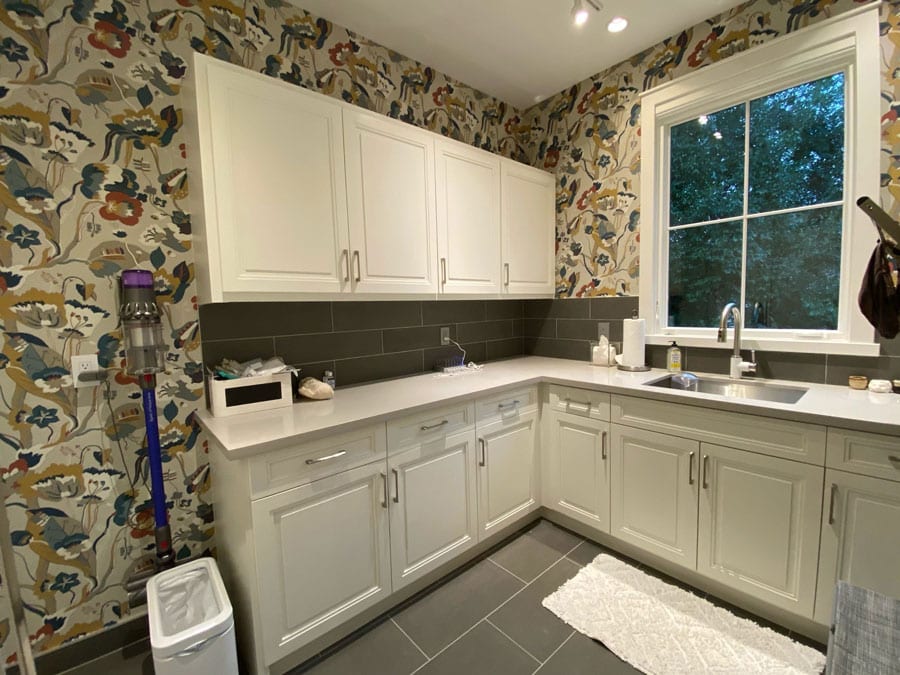 Your Wallpaper Project
Adding wall coverings to your home is a great way to bring dynamic design. Set your home apart, and show off your personal style. The best way to get started is with a plan! Come visit one of our four Houston area showrooms to see sample books and find your favorites! We'll help you turn your dreams into a reality.