You might not always have the chance to get inside information from the pros. We sat down with Erika Mandel, of Creative Blinds, to talk colors, fabrics, style and function. She's sharing her design picks, what clients are loving and how window coverings can bring an entire space together.
Let's talk color. What have you noticed?
Great question. I'm seeing the color trend shift more toward warmer hues, like taupe, beige and brown. However, the bottom line is that people still love grey, and it's 100% okay to mix it into these warmer trending hues. A popular way to do that is with "greige," a shade that takes your favorite gray and warms it up with beige tones.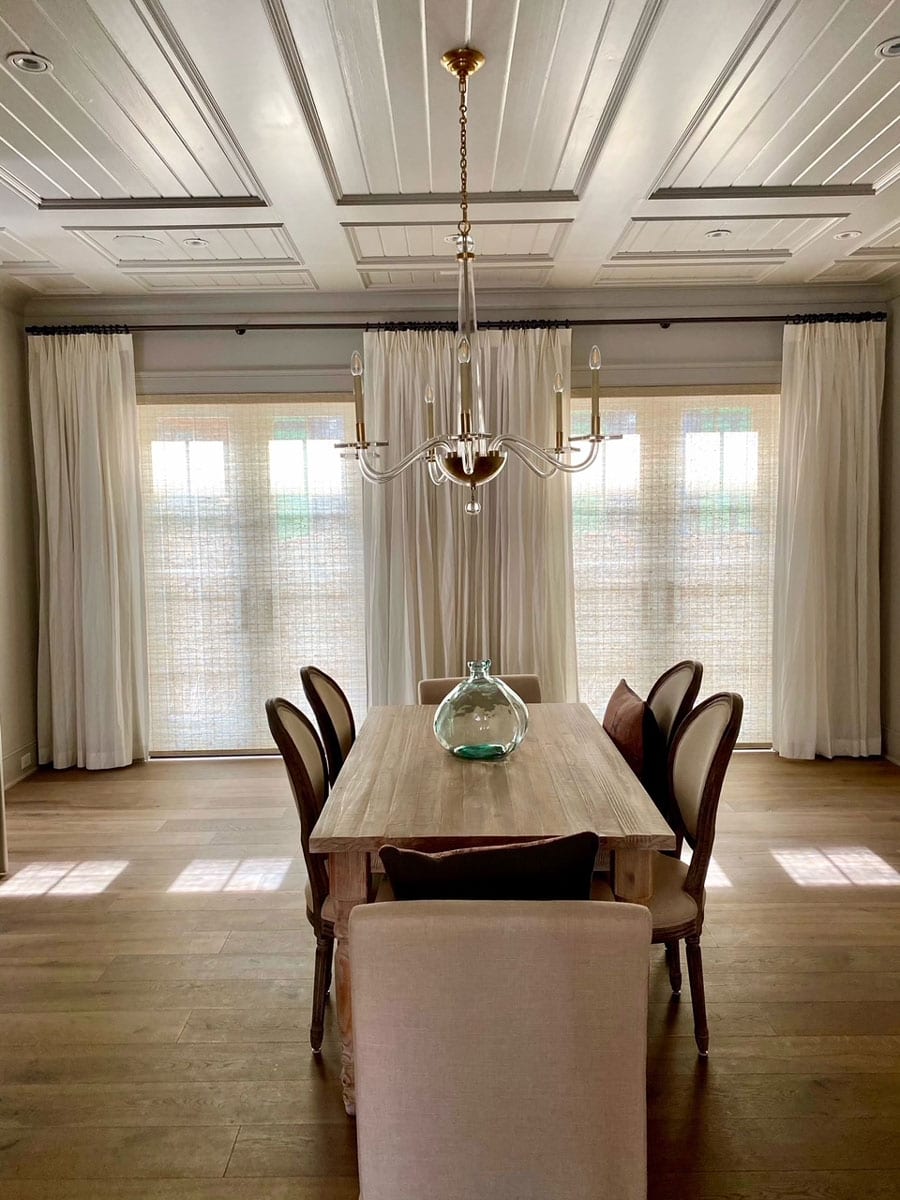 Is there a window treatment collection that is always a favorite?
We have die hard shade fans in every category! I have people that love the woven wood roman shades on every window, and then others who fawn over sleek, automated roller shades. These two categories are particularly popular design picks.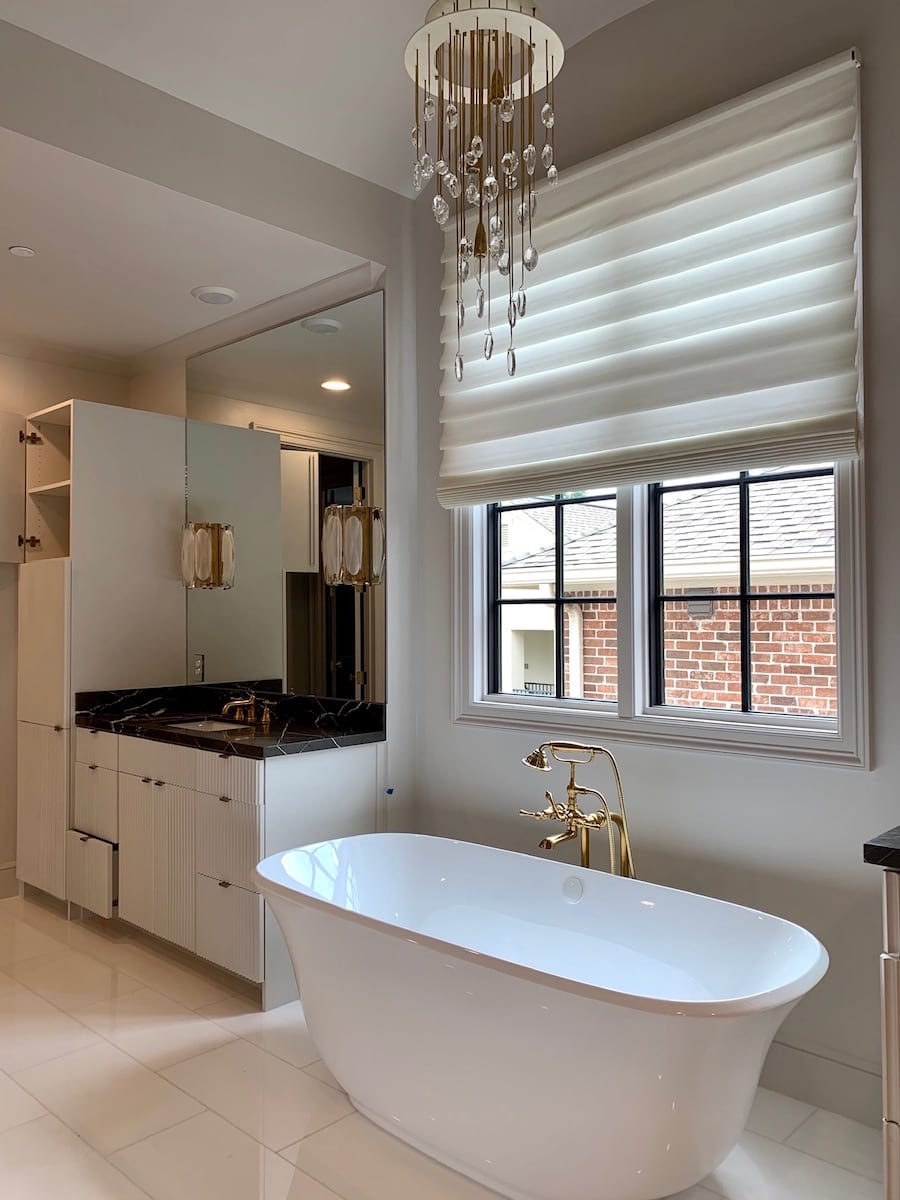 Have you noticed a shift in the way people are styling their homes?
People are gravitating more toward making the selection that's right for each room versus a single selection across the home. I think it's because there are so many good options, people want to experience a lot of different types of shades that ADD to the design and overall feel of their home.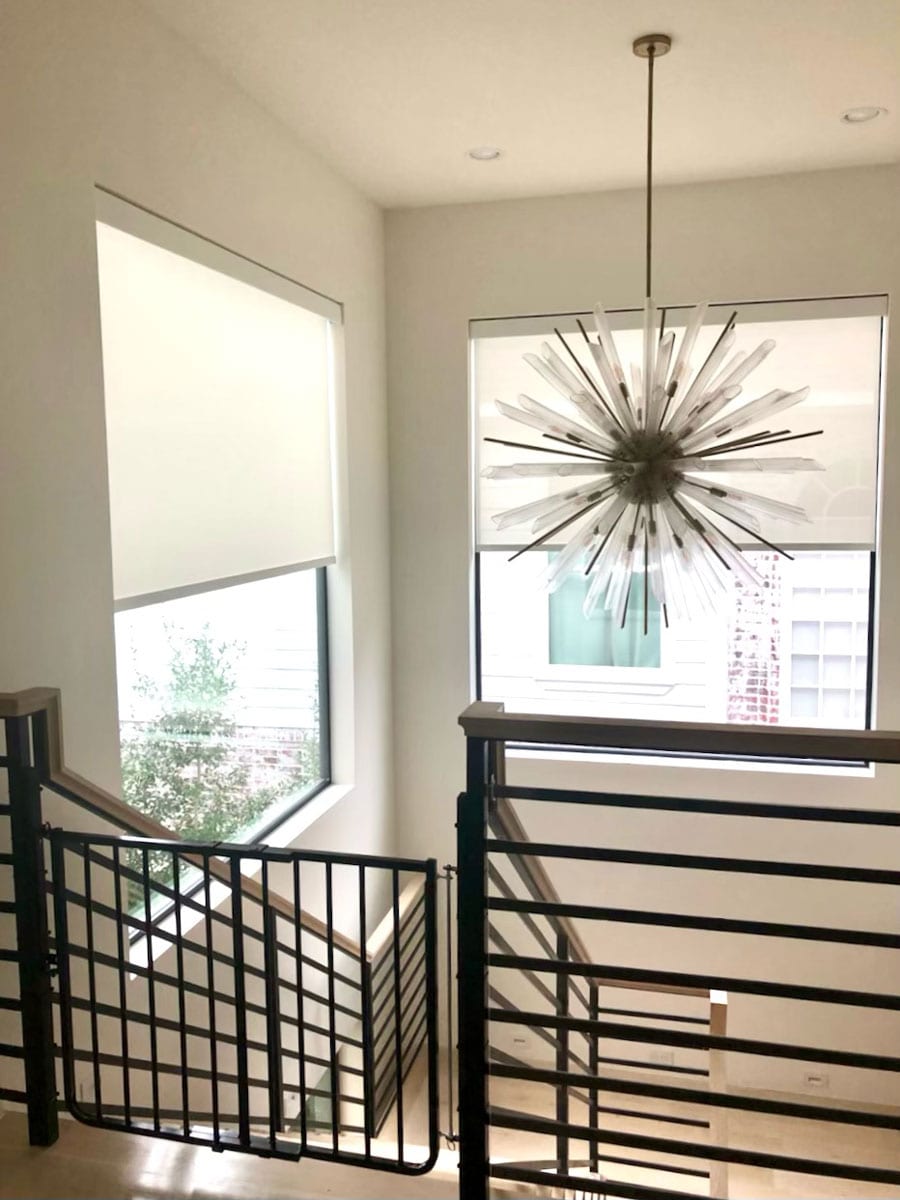 Is it tough to make that work?
It's all part of the process. It's like art for the window. You don't choose the same artwork in every room. Yes, you typically have some continuity in the pieces you display in your home from a style perspective. But, you wouldn't put the same art in every room, and you don't need the same window coverings. Of course, we always consider the exterior view, and some level of continuity throughout the home, but we have fabrics and collections that cross and pair beautifully.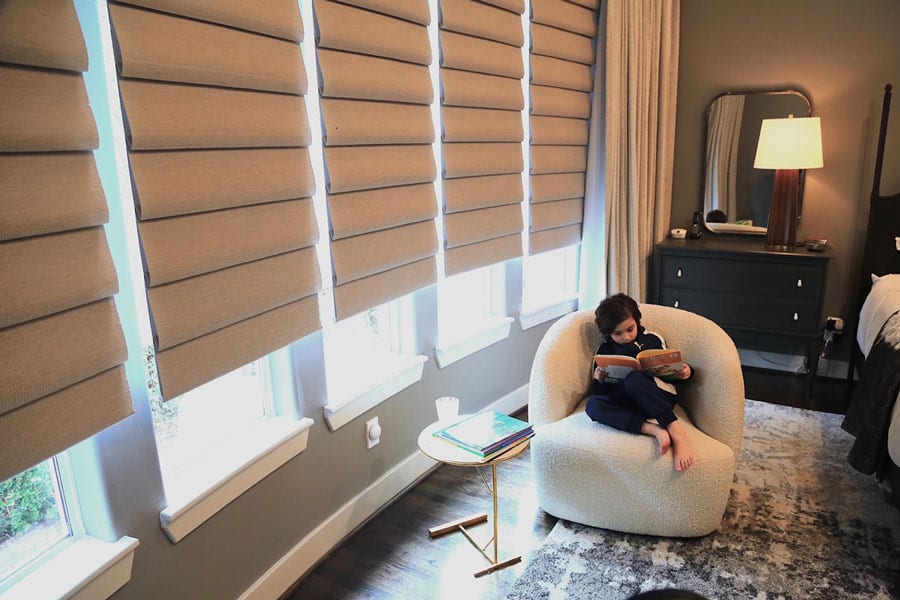 Which comes first, design picks or function?
Honestly, it kind of happens all together. The function of the space is important, but so is the design. I like to go room by room, creating spaces based on the usability and decor that meets the lifestyle and personality of the clients. That's my perspective on envisioning what's possible. It helps the clients see their vision come to life. But, it also allows us to consider solutions that are necessary for individual rooms.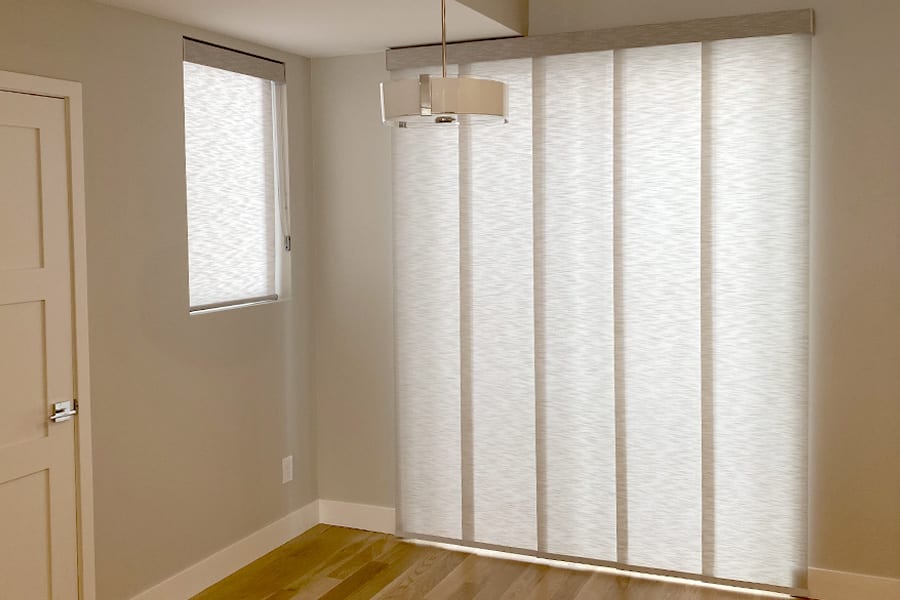 What's your favorite room to style?
The primary bedroom, where people spend most of their time. I love making it feel like a stunning hotel–a favorite getaway. Automated shades, blackout drapery…what could be more cozy, sensual and warm of a feeling than that combo?!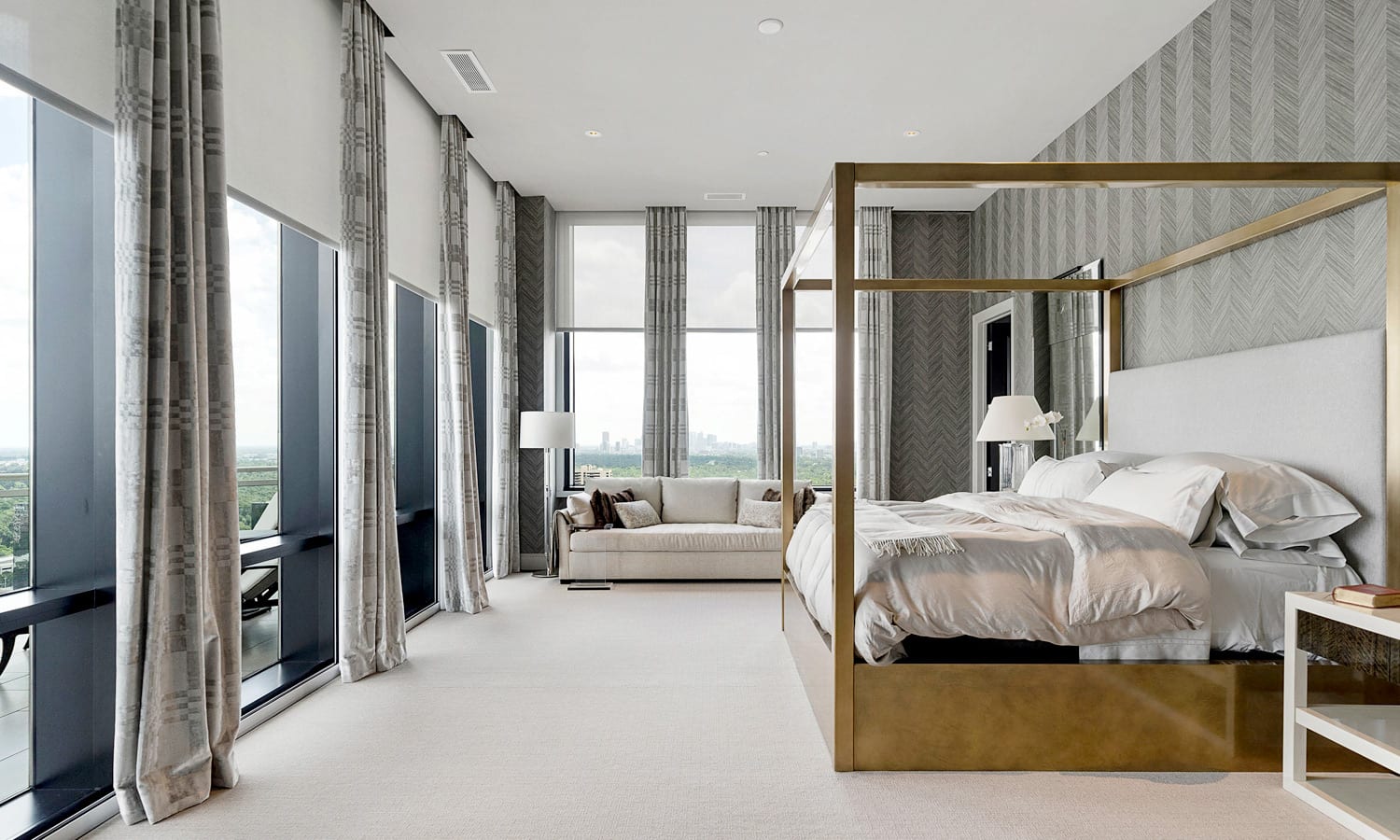 What is the one question you get again and again?
It actually relates to the point above. "Do I need to choose the same shade in every room?" Of course, my answer is always the same: Absolutely not. Because each and every room is different, we'll consider the lifestyle needs and discover design picks that work across the home, creating a coordinated look. Plus, there are just so many beautiful patterns and options. Why hold yourself to just one?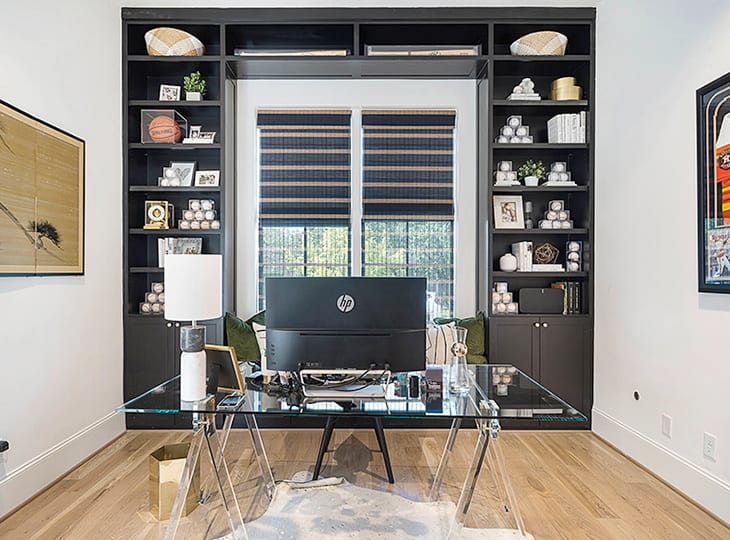 What's your favorite window covering to put in someone's home?
I love coming back and adding the final touch of drapery. It's truly a game-changer for a room. Sometimes, it's just side panels that add that finishing pop of color. Maybe we do incredibly tall treatments to the living room to soften the space. The plush look of full draperies can add a luxurious atmosphere to the dining room. Or, finalizing the bedroom with drapes may give you more control for lighting options. The sky's the limit, really, that's what makes it so fun.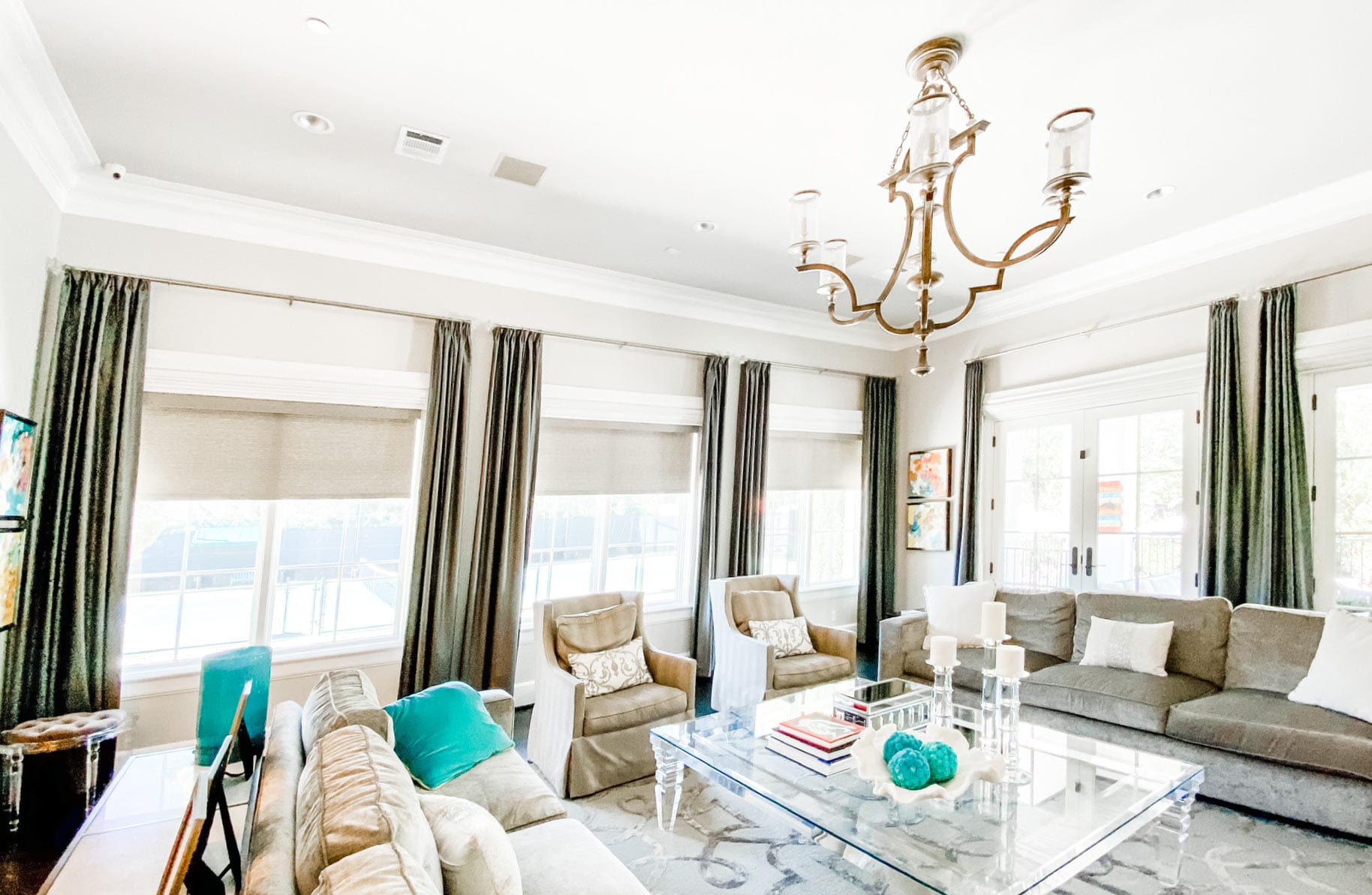 Anything new happening with Creative Blinds?
Always! We love to stay on the cutting edge of style and top features. We are excited to be able to add wallpaper into our clients' homes. The latest in smart shades has them easily connecting with your smart home system. Our newest showroom just opened in February of this year. It's in the West U neighborhood on Bissonnet Street. You just have to come see everything!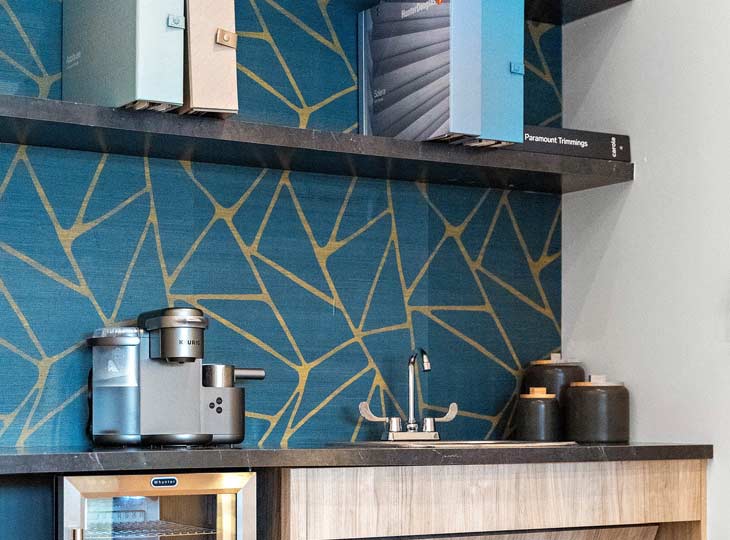 Visit the the Creative Blinds team in any of their four Houston area showrooms. Or, get in touch for a free consultation in your own home.