The doors of your home play an important role in the style and function of the space. But, we often consider them to be "tricky windows." Why? They can be difficult to cover based on the layout of the glass and the function needed. In addition, you want them to be stunning. These specialty "windows" deserve custom door coverings. 
Beautiful Verticals
If you're covering doors, you may have considered vertical window treatments. Beyond the traditional vertical blinds, the contemporary options have come a long way. Upgrade the look of verticals with sliding panels, in a range of on-trend colors, with our Skyline® collections.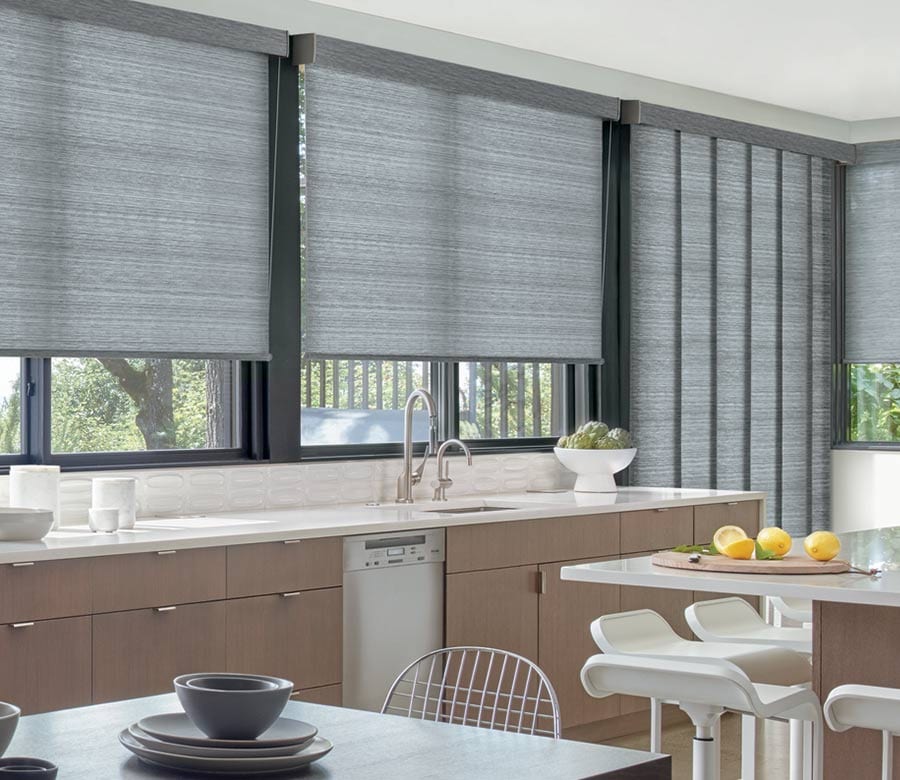 For a combination of verticals and draperies, there is the Luminette® Privacy Sheers collection. These beautiful shades offer drapery-like folds of fabric. Inside, there are vanes that can rotate for a range of light control and view-through. You can even experience room darkening with these custom door coverings.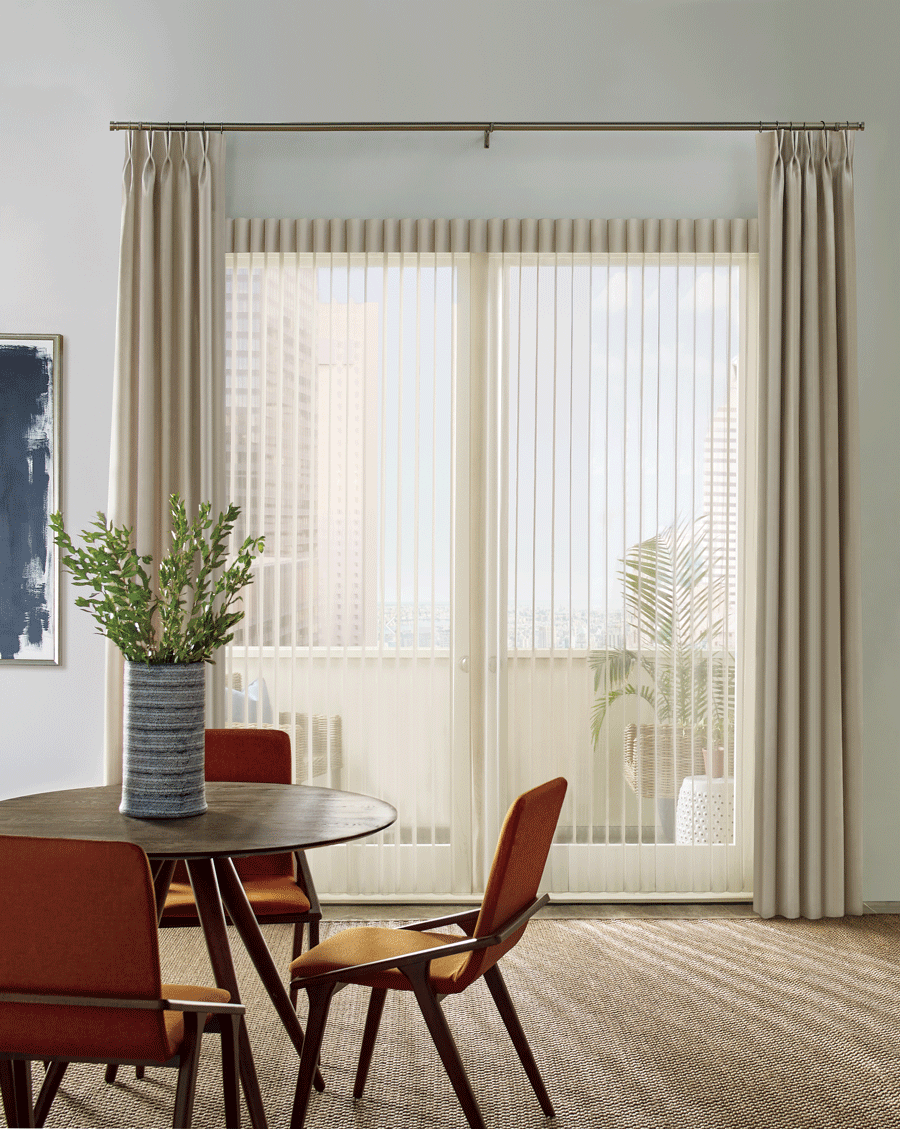 Custom Shutters
When considering covering the doors in your home, it's hard not to love interior shutters. Absolutely classic, plantation shutters offer just what you're looking for with doors: light control, privacy and easy operation. Our shutters are customized with door handle cut-outs, making the doors simple to use, while looking amazing.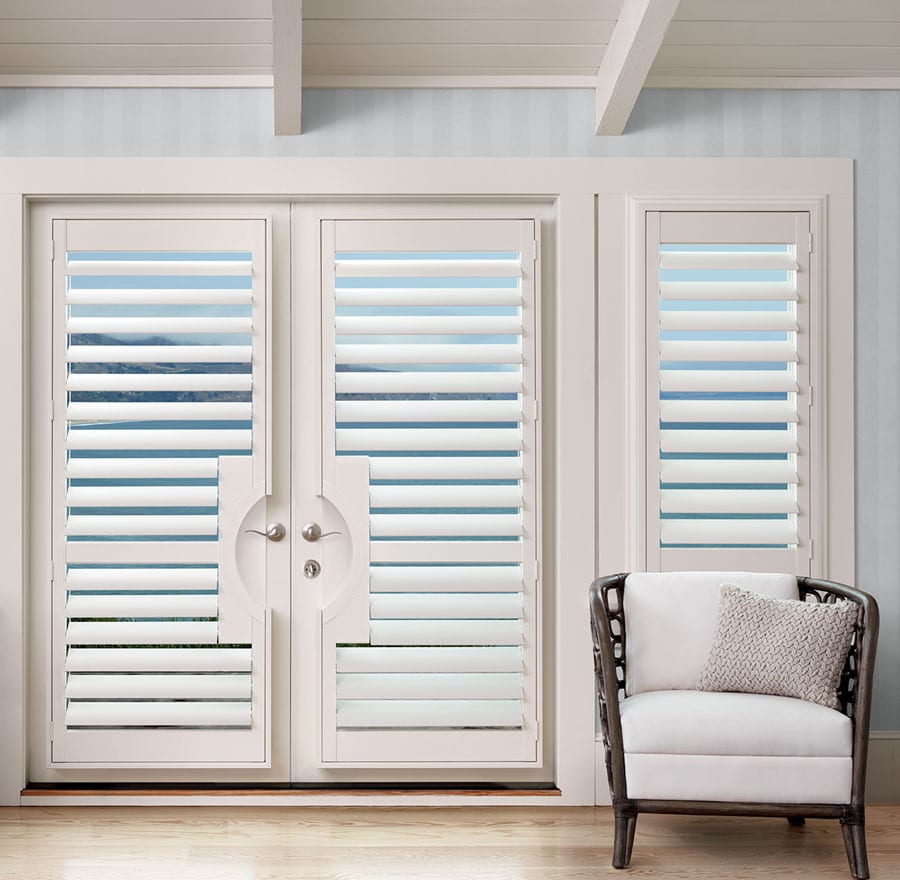 Drapery Panels
The doors of your home are often seen as a style piece. Why not make a statement of design by adding custom draperies? To begin with, the fabric choices of these custom door coverings offer an endless array of styling.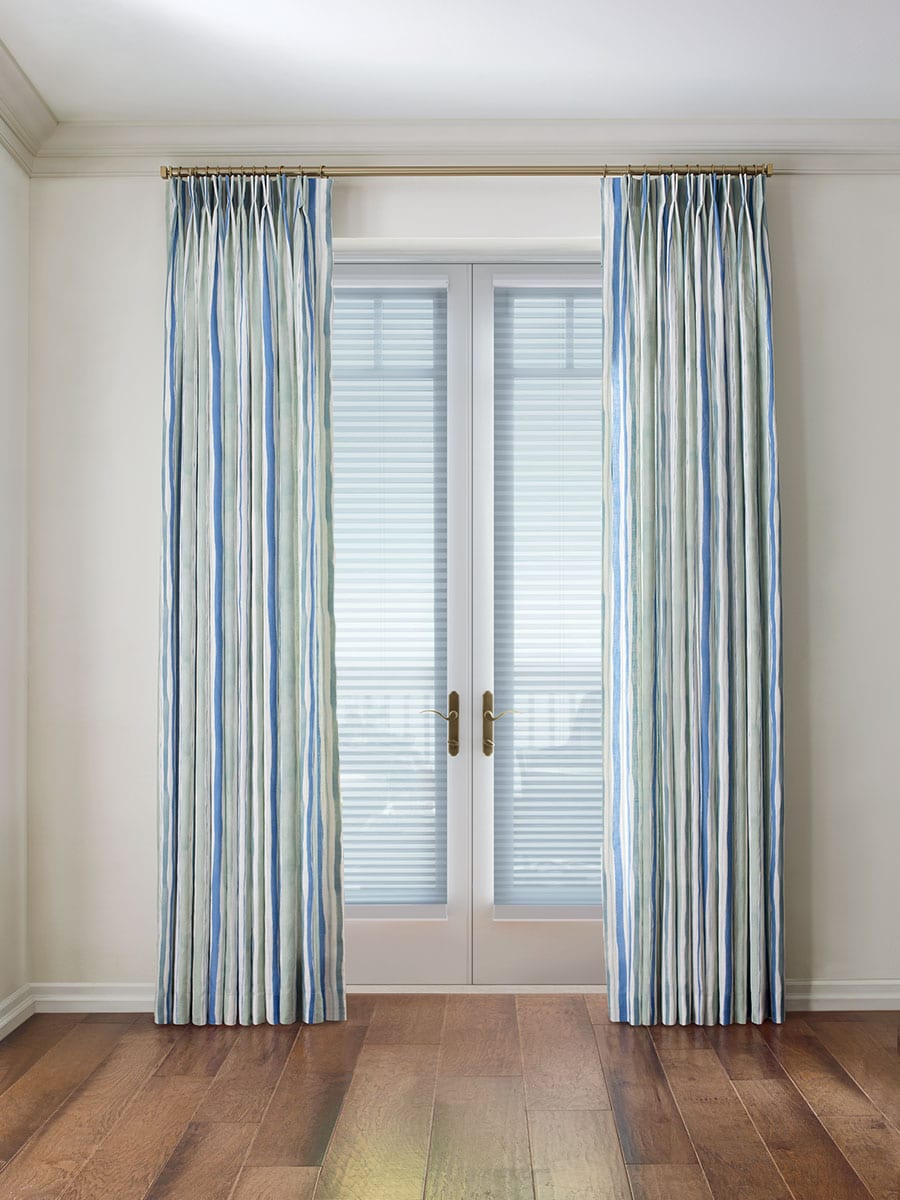 Patterns, colors and textures come together for a beautiful look. And, while deciding on style, consider the function as well. Do you want to simply frame the doors? Or, will full draperies need to help cover the area as well? The answer is often narrowed down by the type of door and the solutions you need. If necessary, layering is a way to have a stunning frame of fabric with custom coverage from the shade.
Specialty Shades
When it comes to custom door coverings, there's no better option than the TrackGlide™ system. This revolutionary shade system is ideal for doors with glass set inside, like french doors and patio doors. Because TrackGlide™ doesn't require drilling into the doors, installation is less invasive.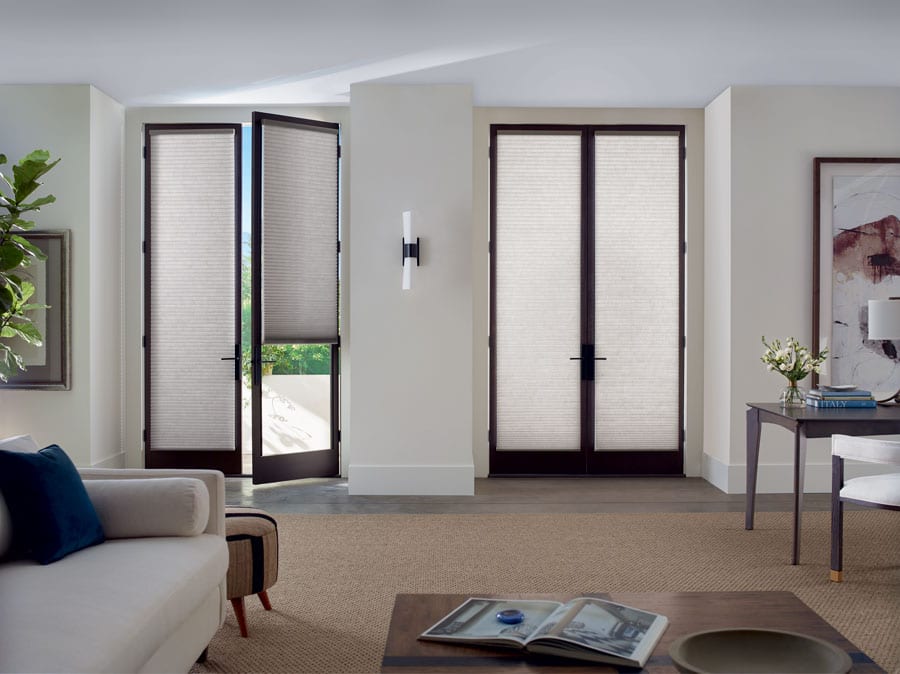 The track adheres to the very edge of the frame, not on the glass. The window shades can then move up and down along the track, not interrupting the use of the door. These are custom door coverings at their best!
Discover Custom Door Coverings!
Because doors are a specialty feature of your home, they also offer the chance to add character. How you cover them matters a great deal. Custom door coverings are a necessary way to add unique style and the specialty operation for these all-important elements of your home. Let's get started with a FREE consultation today!