Are you a roman shade lover? Or, are you a fan of roller shades? The great debate seems to divide many people over which style of window coverings reigns supreme. Let's investigate the Romans VS Rollers on-going feud…
Roman Shades
Romans are often defined as fabric window coverings that use a cord system to raise or lower the fabrics in folds. Today's roman shades offer stunning dimensions at the window–whether raised or lowered. There are a number of roman shade "styles," including various fabric forms, such as balloon, hobbled, cascading, flat front, knife pleat…the list goes on and on. Let's explore our three most popular styles.
Vignette Modern Roman Shades
Overlapping fabrics cascade down the window
Fabric gathers in folds to raise the shade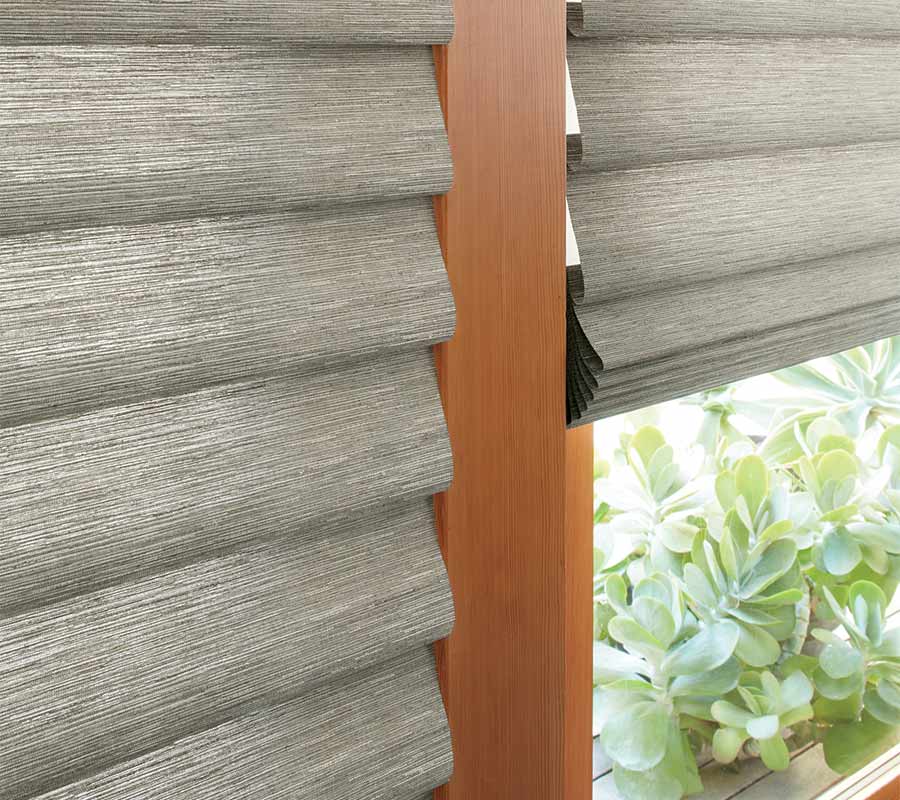 Woven Textures Roman Shades
Fabrics gather when raised
Fabrics lay flat in the lowered position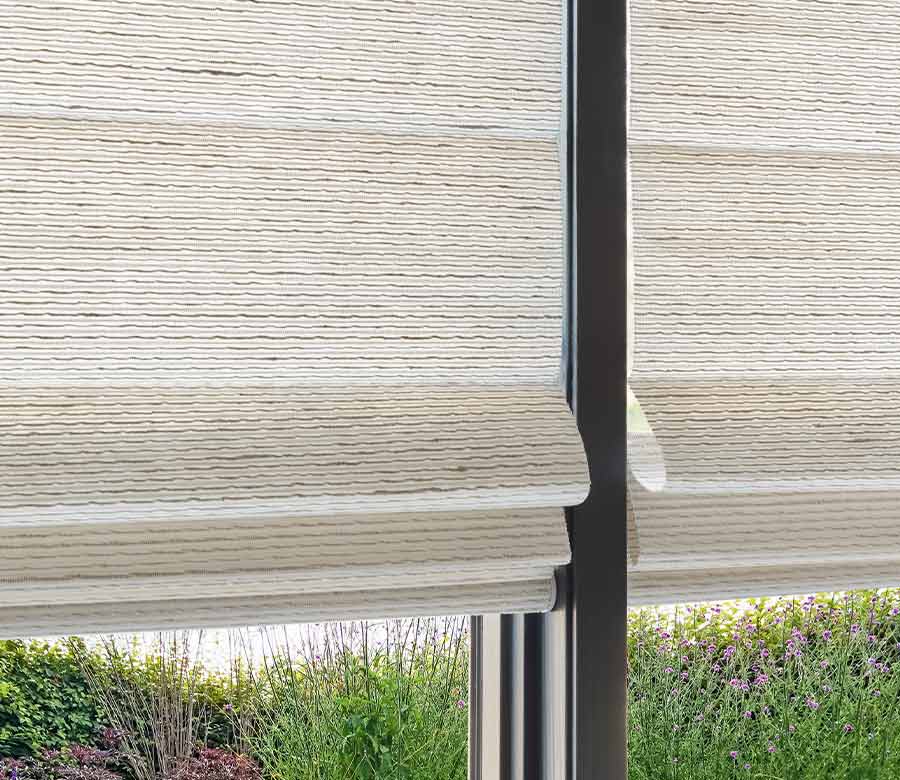 Custom Roman Shades
Flat front style means the fabric lies flat when lowered
Fabric gathers in folds when raised
Details can be added for dimension
Specialty fabrics available in patterns & prints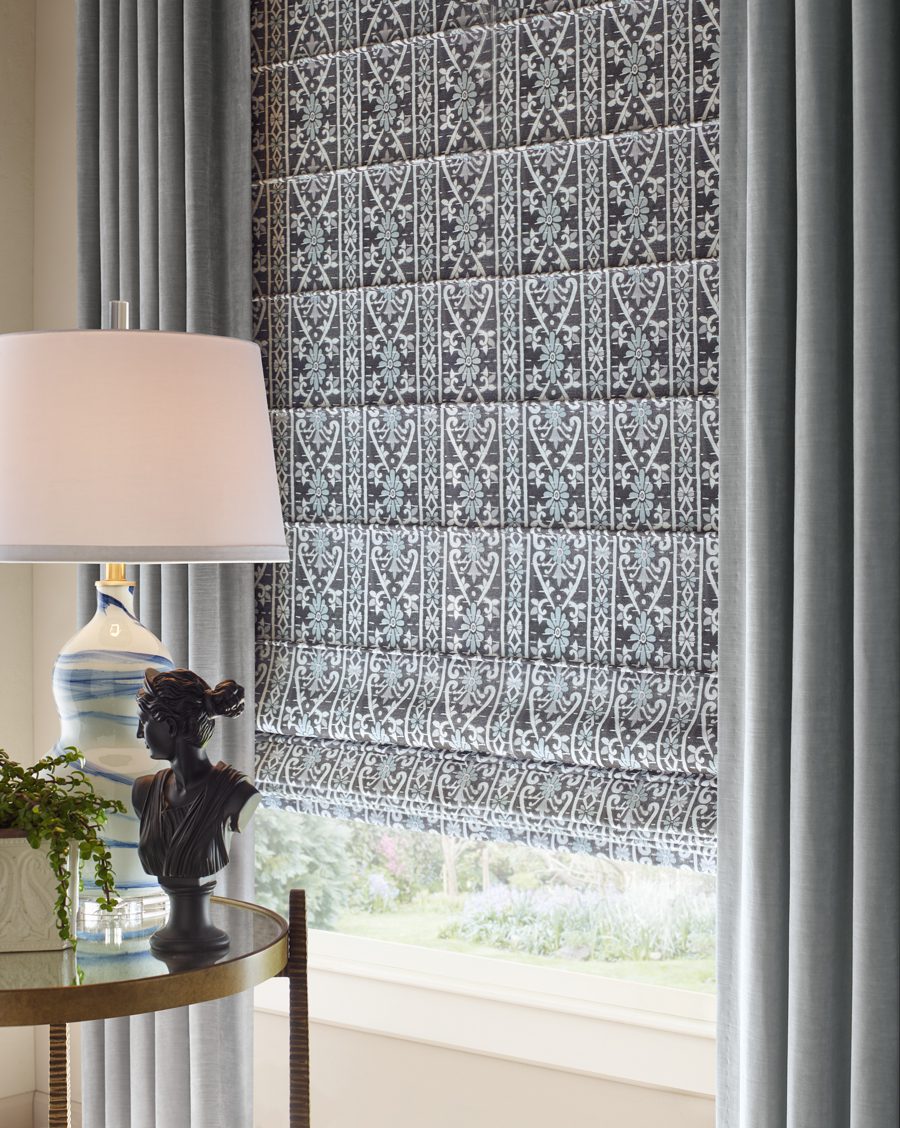 Roller Shades
The most basic definition of roller shades describes them as flat fabrics that can be rolled up out of the way when you want to see out of the window. Simple, yes. But in today's world, roller shades have been given upgrades that make them much more versatile than the original version.
Designer Roller Shades
Fabrics available in varying opacities from light filtering to room darkening
Roll up out of view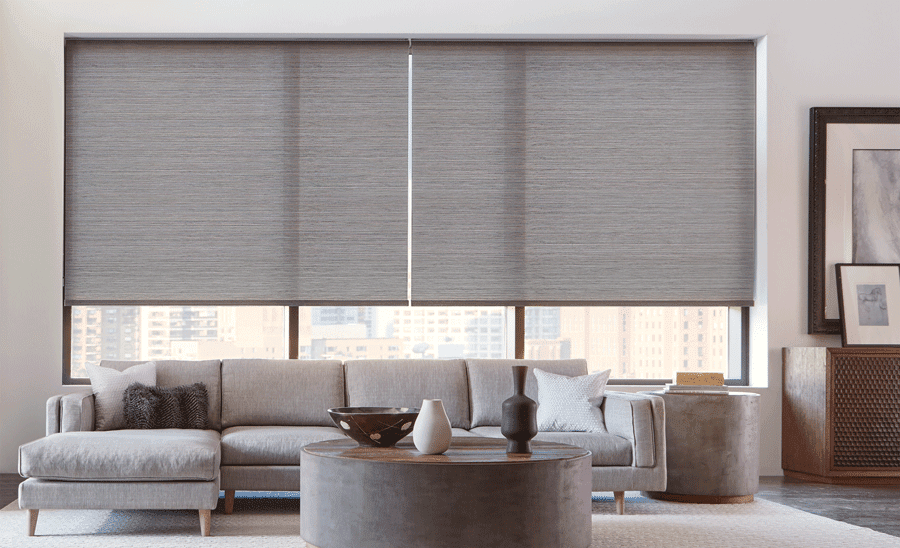 Designer Screen Shades
Fabrics available in five varying opacities
Roll up out of view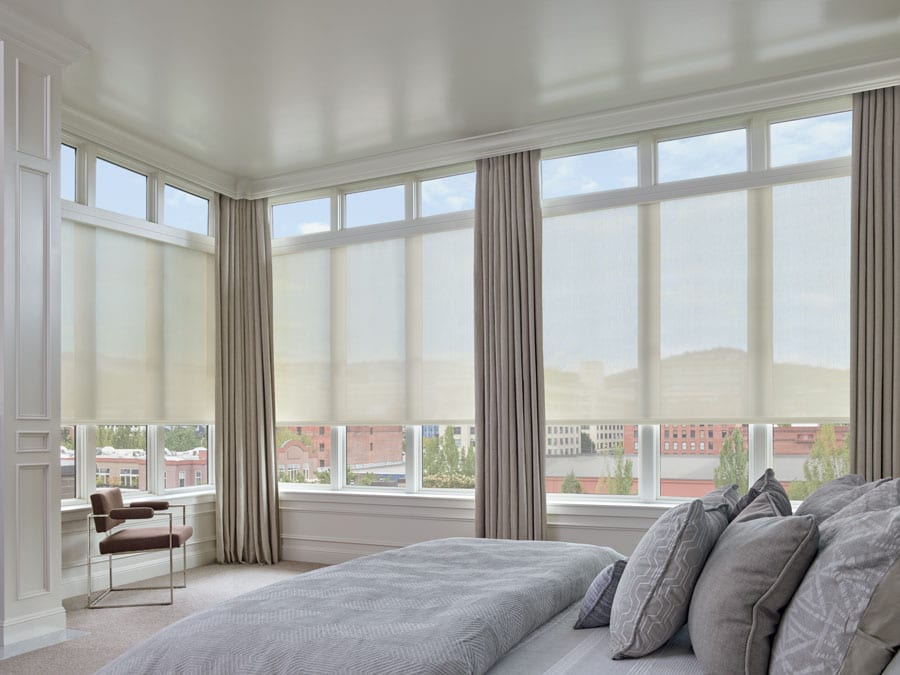 Custom Roller Shades
Specialty fabrics available
Patterns & prints customize the look
Roll up out of view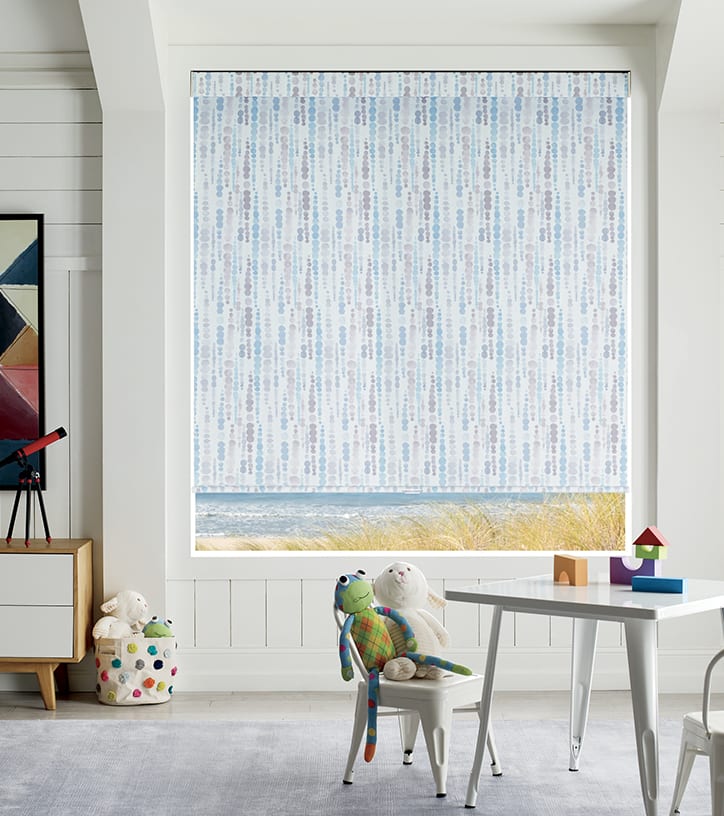 Romans VS Rollers
After seeing them up close, do you have a favorite yet? After the first glimpse, you might be leaning one way or another. But, sometimes, it's the features you fall in love with. Let's take a look at which features are available when it comes to Romans VS Rollers to see if one category appeals to you more than the other…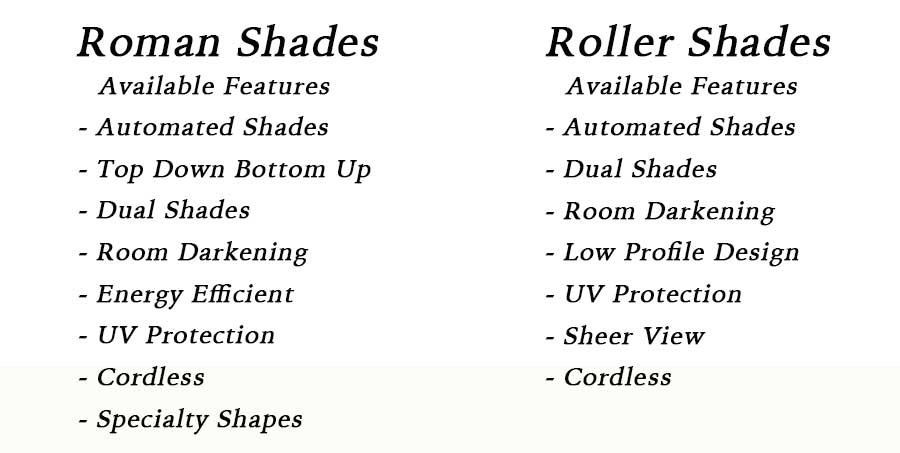 What About Rolling Romans?
Yes, that's right. There are roman shades that can roll. Similar to the look of flat front shades that gather, these roll up into the headrail to disappear. This style of roman shades often features details, like boning that can give dimension. These innovative window coverings are available in the Vignette collection, but offer similar features to roller shades.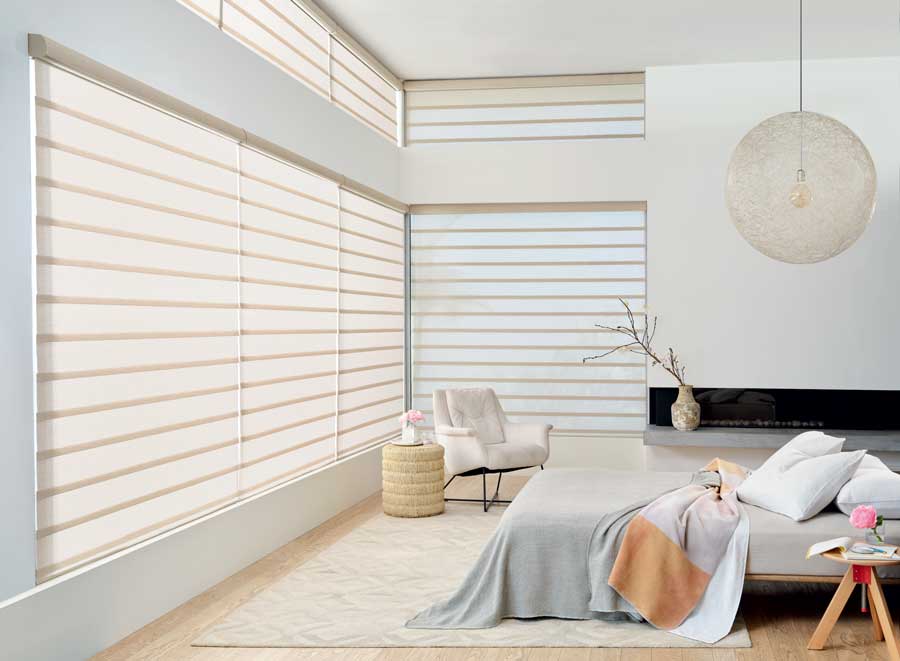 It All Comes Down to You!
The good news is–there's no right answer. Both roman shades and roller shades are incredibly popular ways to cover windows. They offer light control and privacy–the two biggest reasons homeowners need window treatments to begin with. What's important is that the shades you choose fit the look and feel of your home, providing you with a comfortable, stylish ambiance. Our team, at Creative Blinds, would love to help you narrow down your choices. We'll sit down with you, one-on-one, to look at fabrics and inspirational photos to you know exactly which style suits you best! Get in touch for your FREE consultation.