Our four-legged friends are part of the family. They greet us at the door, they're always happy to see us and they bring so much joy. But as roommates, they could do better. Make living with pets easier with pet friendly window coverings that can also keep them safe.
Easy Clean Up
Make living with pets better by installing easy clean window treatments. We know that having a  clean house isn't as easy with animals, so consider your window covering choice to better suit your furry friends. Wood surfaces work better than fabrics when pets are in the picture, so consider plantation shutters over draperies. We also have materials that can be cleaned–or that even repel pet hair, so be sure to find ones that will be best for you!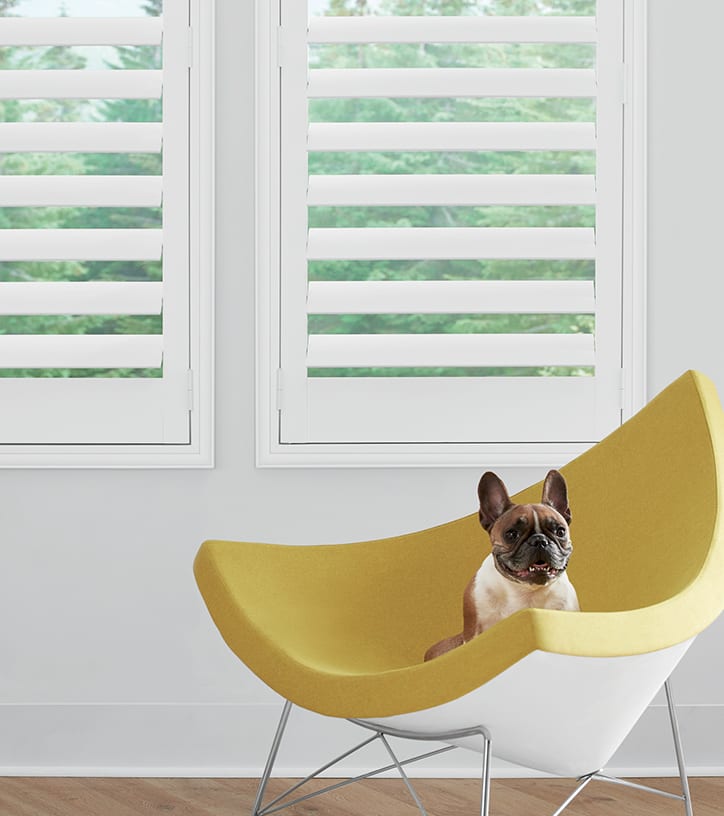 Pet Safety 101
Pets are like toddlers–always getting into trouble. Be sure your home is safe for kids and pets alike. Choose cordless blinds for your operating system, and remove the threat of dangling cords.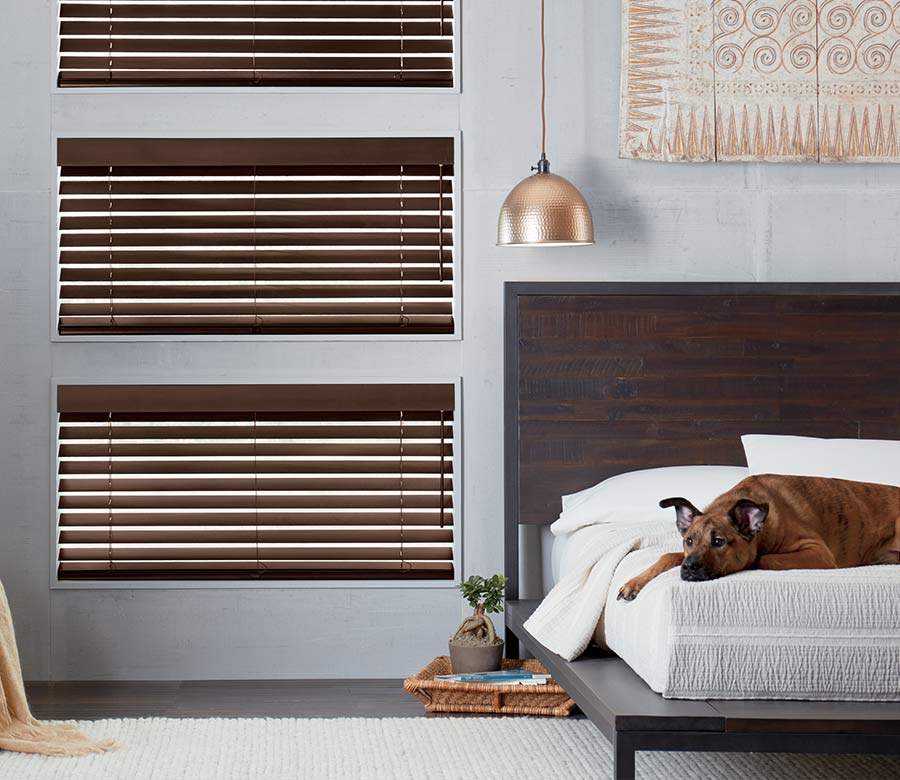 Daily Wear & Tear
Dog hair, don't care? A pet friendly home comes with some sacrifice, like keeping that old sofa out of fear the dog will destroy a new one. But pet owners agree, the sacrifice is worth all the love they get in return. The good news is that there's no need to sacrifice when choosing window treatments, we have products that stay safe from the damage pets may cause. 
Privacy AND a View?
Many pet owners leave their pets unattended for part of the day. By providing an outdoor view, their anxiety will be reduced. Try a shade that provides light control, UV protection and privacy for the rest of your home, but can be adjusted for a full view of the outdoors and a cozy, warm spot for your pet.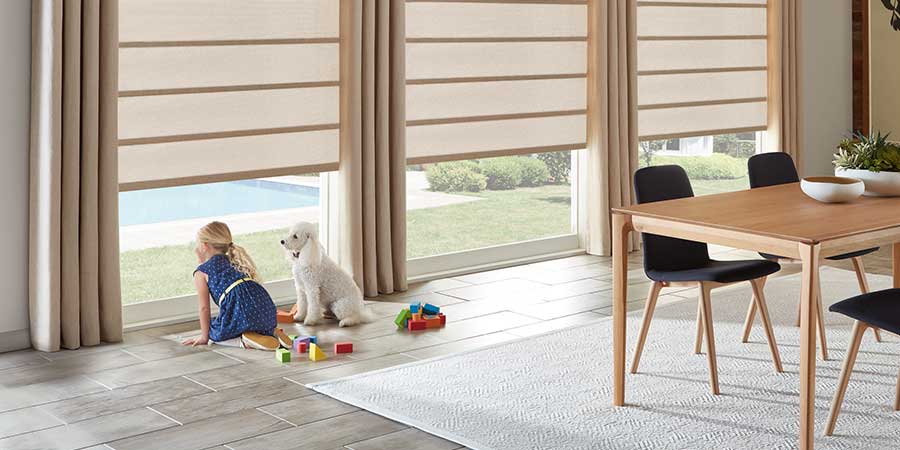 Also, by adding smart shades you can quickly adjust the shades or give your pet a look outside at a specific time of the day. If you schedule your automated shades just right, you can close them when the mailman comes! Now that's innovation.
Make Living with Even Better!
Now you can see why pets may have a say in the window coverings you choose. Creating a pet-friendly home can also mean easy maintenance for homeowners and a safer home for kids too. Get in touch with our specialists for a FREE consultation and don't forget to mention those fur babies!